ACHIEVEMENT 1
@noblequeen
Hello Beloved STEEMIT Community, I assume that you all are fairing well.
I am Revered and delighted to be invited to this reputable group and I crave to benefit from it.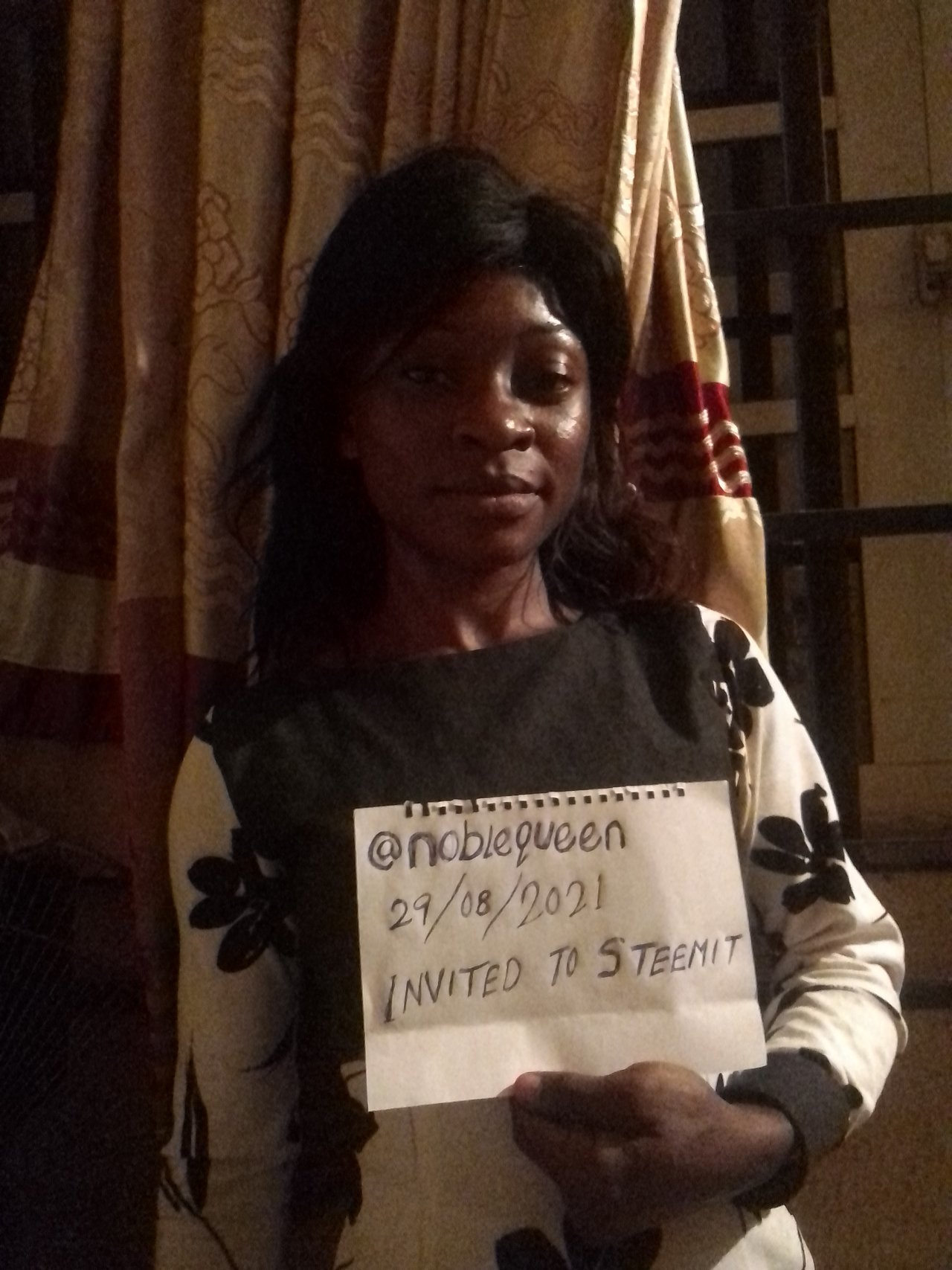 BACKGROUND
My name is Queen Onyinyechi Irondi.
Am a native of Ania state, isiala ngwa south precisely, Amaiyi nvosi village. Born on 20th April, 1998.
Am the first daughter of all three children of my parents who's names are Mr. Christopher Irondi and Mrs. Joy Irondi. And a fashion designer by profession.
EDUCATION
I had my Nursery, Primery and secondary school education in Lagos state.
During my secondary school stages, I loved being exposed to physical activities that's why I joined Art studies because part of me involved writing and Reading.
HOBBIES
I so love Food.
Sounds funny but true.
I love every good things life has to offer. I like being realistic, and I try to keep positively influential friends.
DISLIKES
As anyone reasonable will say, I detest Unfairness.
I am truly adaptable but for sure,I don't welcome Injustice.
PHILOSOPHY
I can plainly say that Am a Believer.
I wholeheartedly believe in God because from Him, comes good things of Life.
CONCLUSION
I am positive that @steemit will do me well just as it has benefited many others that I have heard of their testimonies.
I promise to pour out needed zeal to keep this ship of steem moving forward.
Thank u all
Cc:@mobibliss
@brigth-obias
@ngoenyi
@whitestallion
@talktofaith
@meymeyshops