Hellooo Steemians, moving forward with my achievement posts it is important to note that the achievement 5 task (Steem tools) has been very helpful especially to the newcomers. I have reviewed and used some of the tools on steemscan.com and I want to sincerely appreciate @futureshock and @roadofrich for designing this tool which is helping Steemians carry out exchange transactions.
From the detailed post of @yohan2on and my little usage of the tool, I have understood that -
Steemscan.com is a user friendly tool that enables users of steemit carry out exchange transactions. Being able to withdraw money earned from writing posts is one of the benefits of a steemit user and the steemscan.com tool was specifically designed to do so. Users can exchange/ convert Steem into other cryptocurrencies such as BTC, USDT and TRX.
FEATURES OF STEEMSCAN.COM AND THEIR USES
The features of Steemscan.com are Home, Witness, DApps, Dev. Tools, Quick convert, Search and Steem Engine. This tools are found by clicking on the menu icon which displays a dropdown list showing the above listed tools.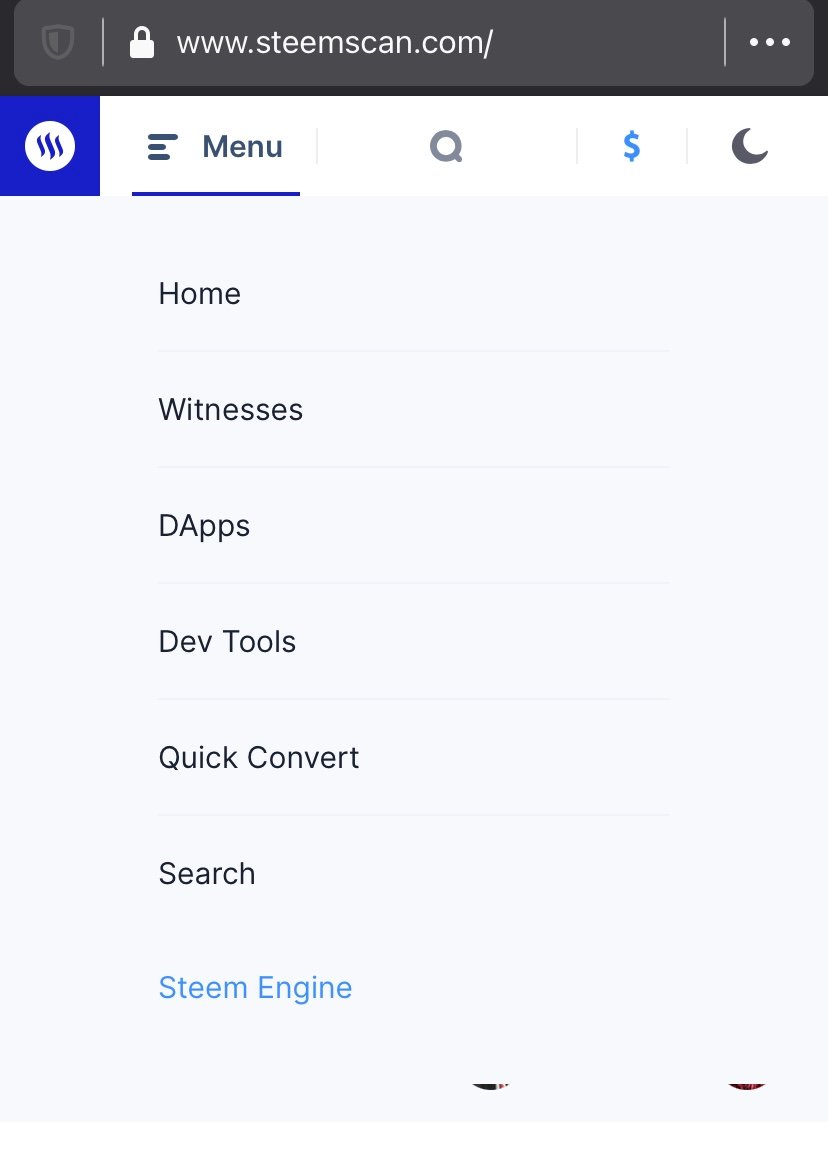 Q1 Please explain the current Steem price and volumes on date of submission of this review?
HOME This is where we can find all the latest Steem prices and volume.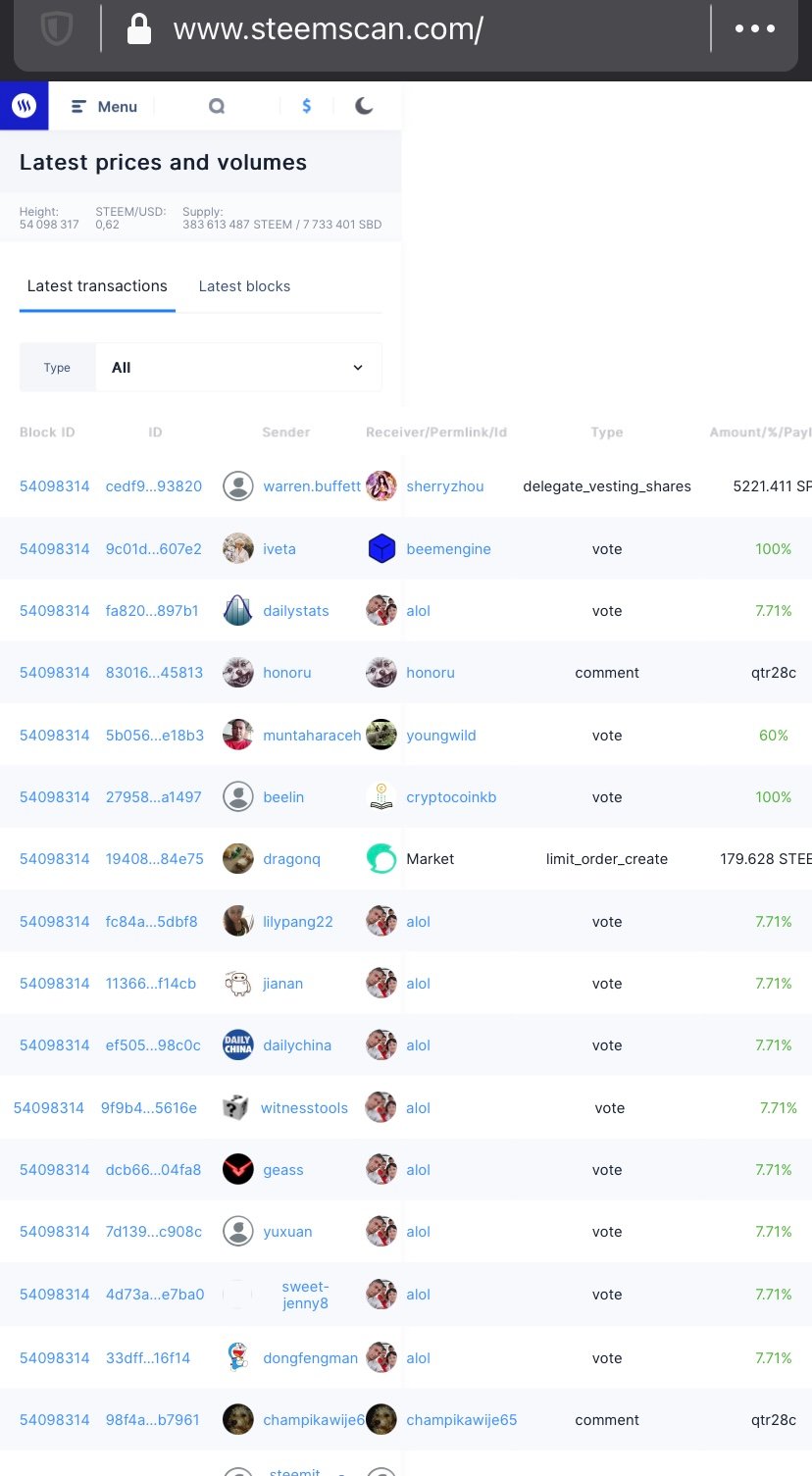 Q2 Please explain What all information is shown under latest transactions and latest blocks section?
From the above image the current price and exchange rate of Steem is shown.
Also, the image shows the latest transactions on one section and the latest blocks on the other section.
Q3 Please explain What all information is shown under Witnesses section and steps to vote a Witness?
WITNESS One of the uses of the Steemscan is to enable users vote for witnesses. By clicking the Witness icon a list of all the witnesses in the blockchain appears and one can look for and find the witness they wish to vote for.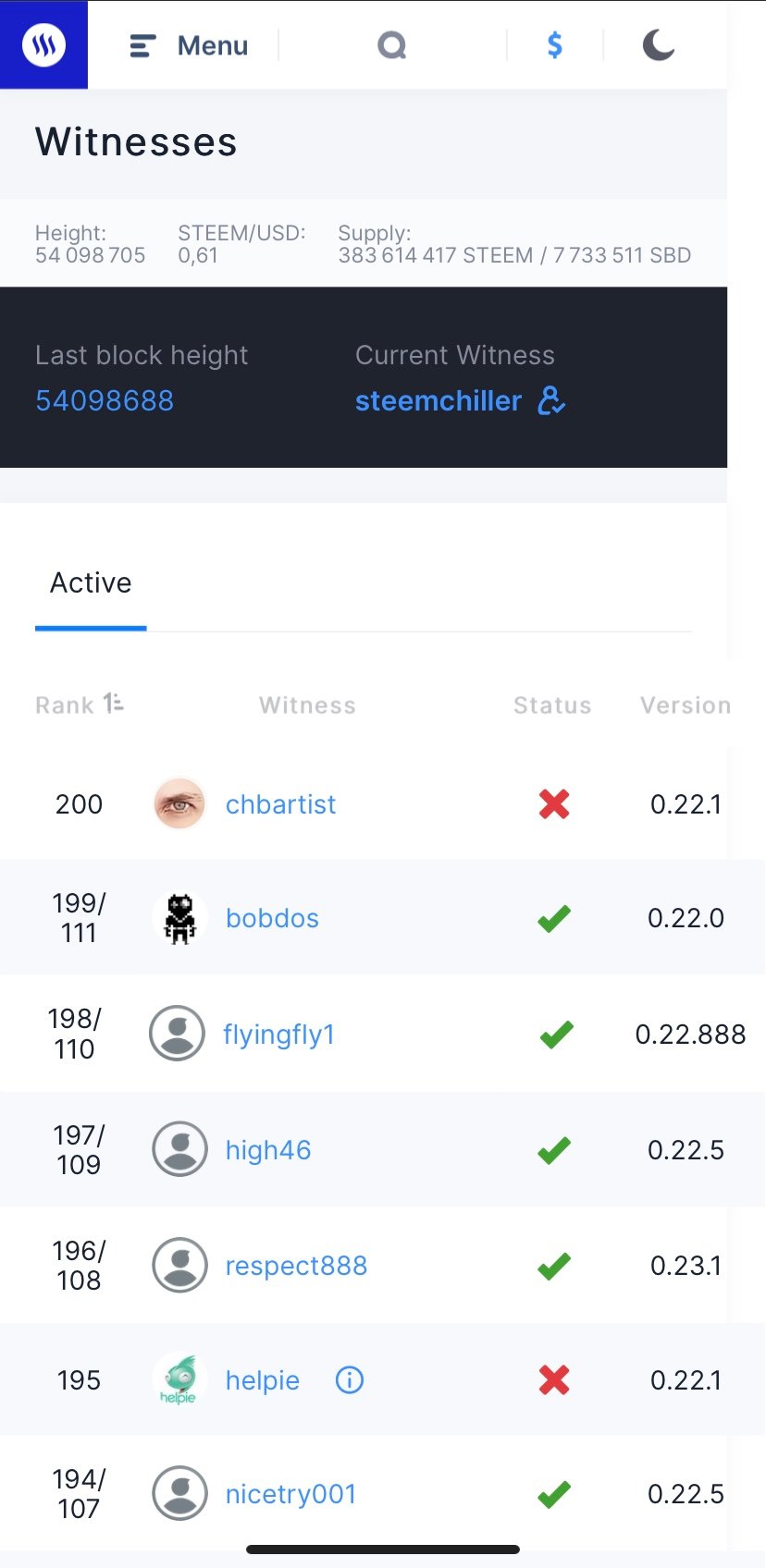 Q4 Please explain What is DApps and mention 3 DApps which you have already used or may use in future as per your interest?
DApps Next on the features is DApps. This is where you can find the various DApps on the blockchain chain. Users can access anyone of their choices. Most of the DApps can be used free of charge. I have used Steemit and Dtube. Hope to use more in future.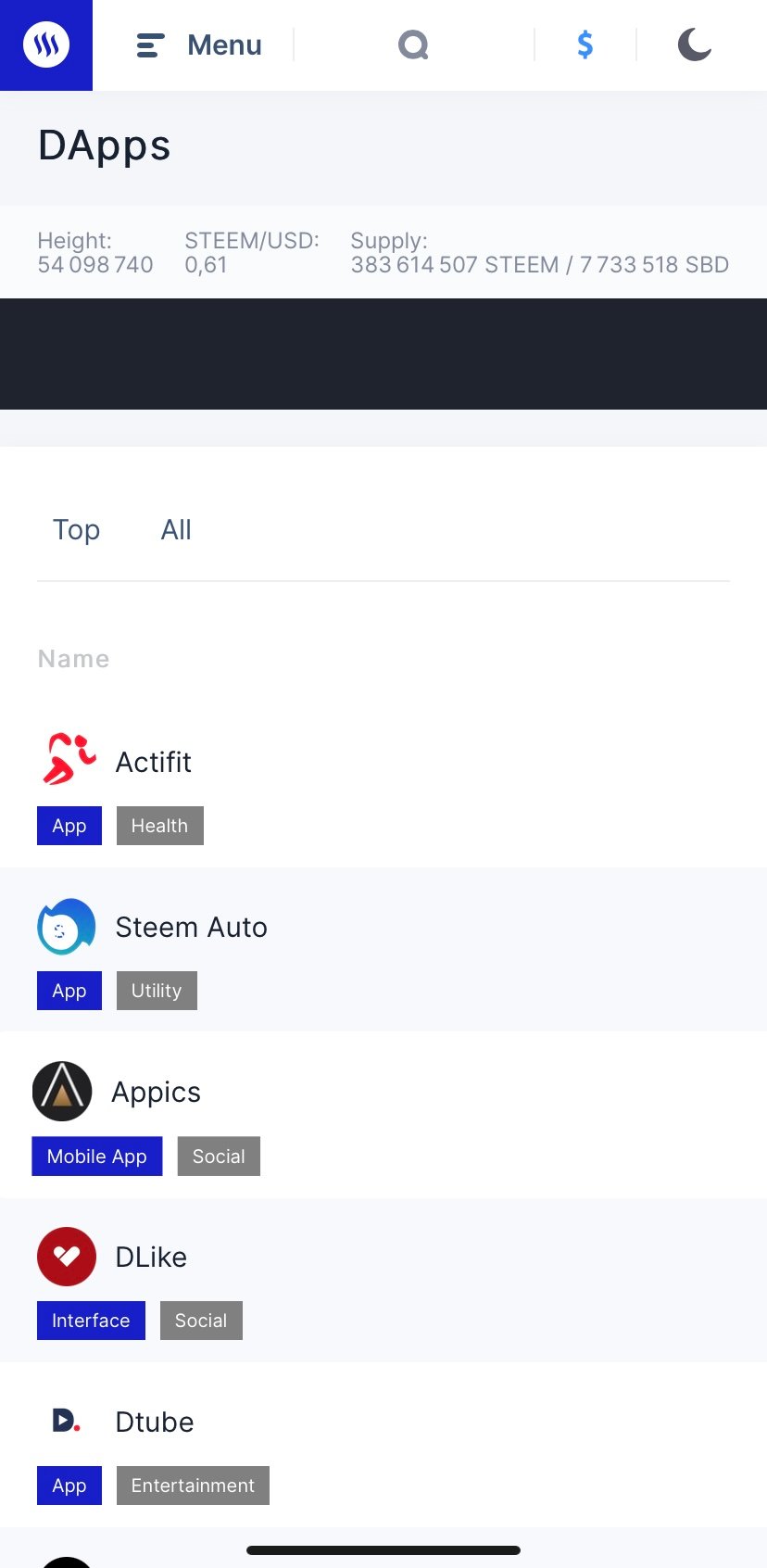 Q5 Please explain How to use "Quick Convert" and what is the fee charged for different Steem amount for withdrawal?
QUICK CONVERT This feature is important and very easy to use. This feature enables a user make an exchange transaction from Steem to other cryptocurrency of their choice available.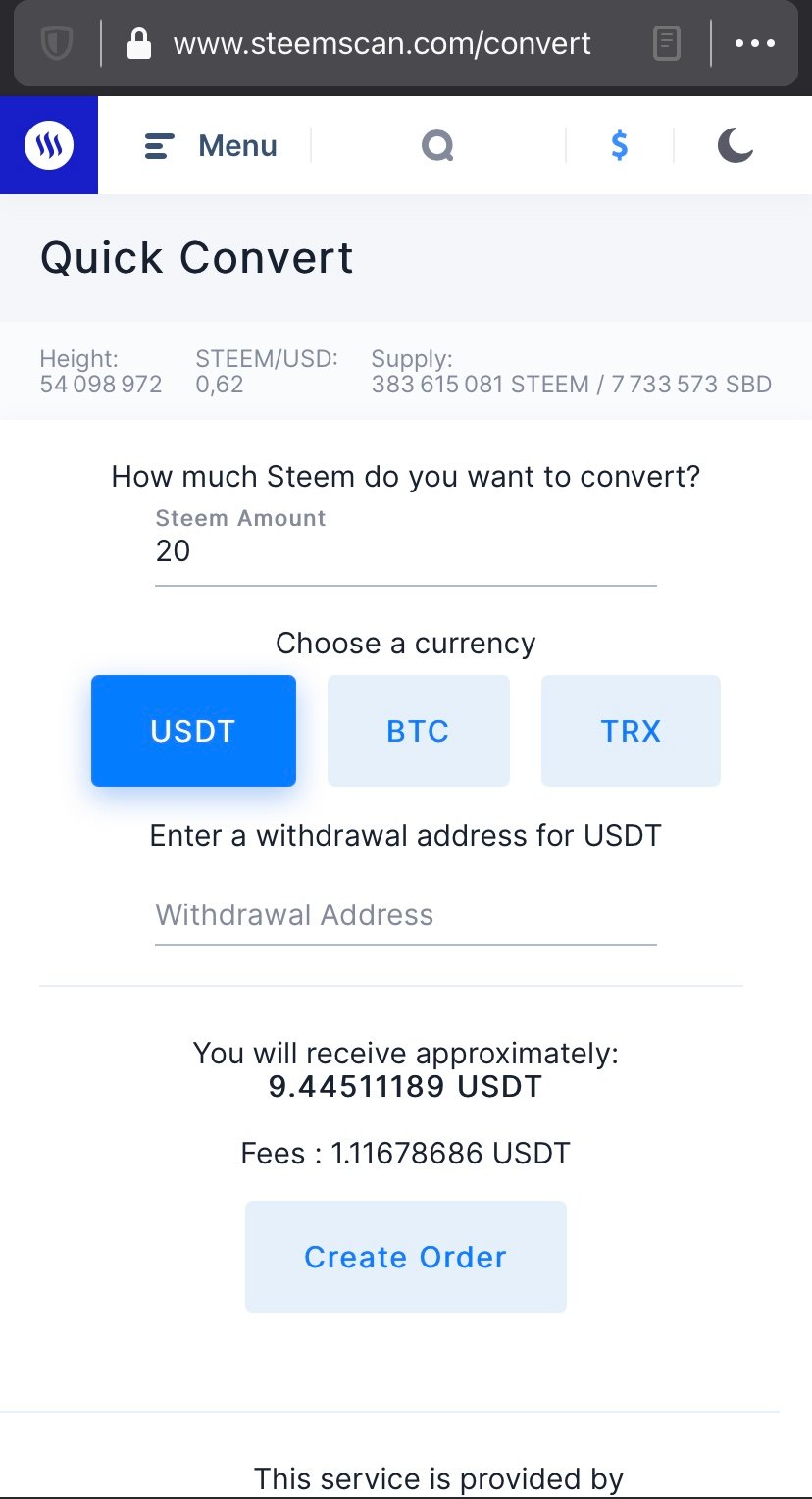 • After clicking on the Quick Convert icon the above image will be displayed.
• Next, put in the amount of Steem to be exchanged/converted.
• Choose the cryptocurrency to be exchanged with such as USDT, BTC or TRX
• Next is to enter the withdrawal address you want the amount sent to.
• Click on 'Create an order' and enter your active key in the pop up display that comes up to confirm your order.
• Your order will be processed and a standard fee of approximately $1 will be charged.
Q6 Please explain what information is provided by the "Search" feature?
SEARCH The image below shows the information provided in the 'Search' feature.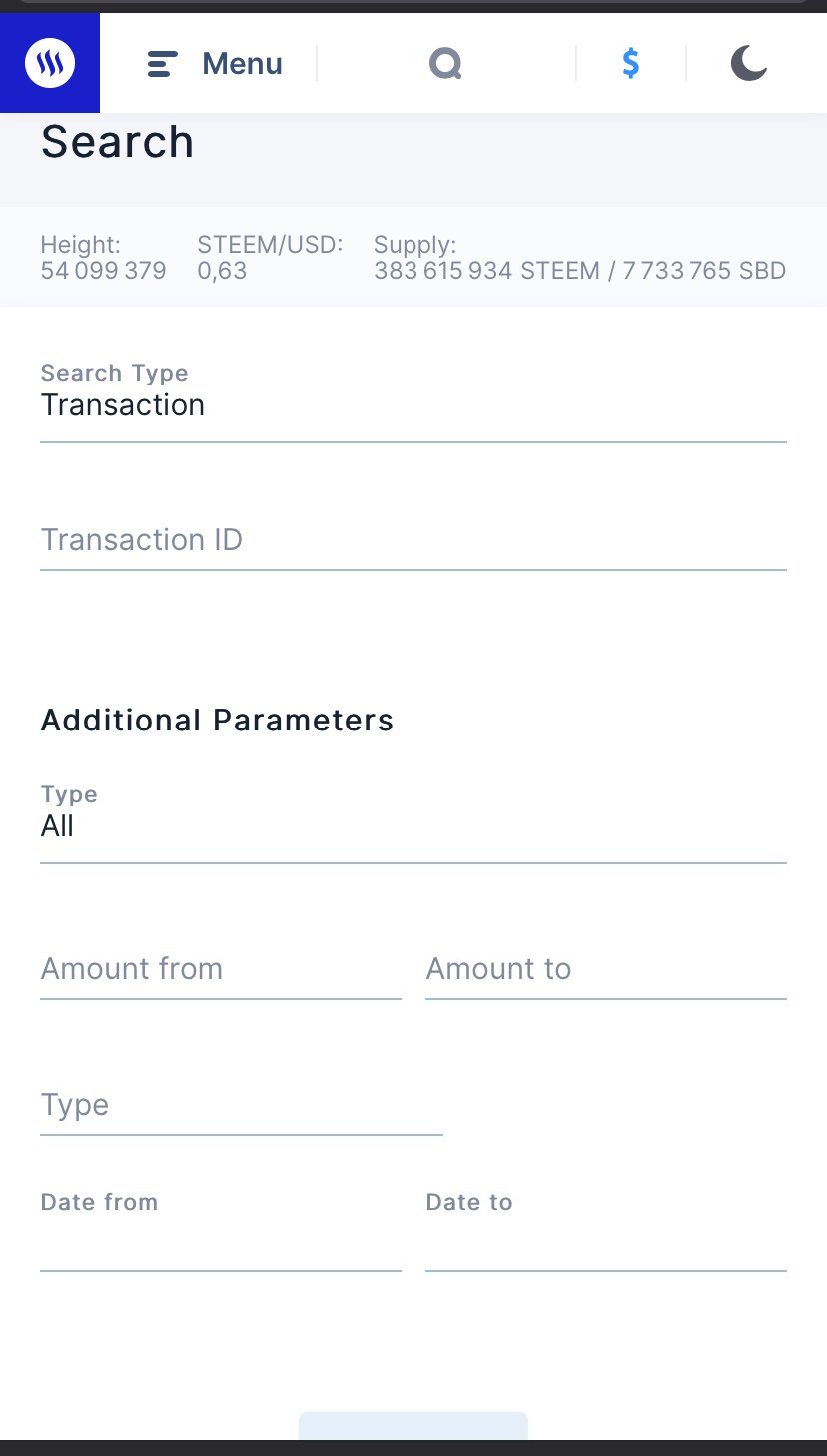 Thanks for taking out time to read my post.
Special thanks to
@cryptokannon
@steemcurator03