INTRODUCTION:
My name is CHARLES EKPIMA, but my friends call me the "De-Optimist". I'm 23 years of age and I held paternally from Mbo Local Government Area(LGA) of Akwa-Ibom State, in Nigeria. I was born on 20th November & raised in Oron LGA in a family of 5 children and currently, I live in Uyo the capital city of Akwa-Ibom State. Currently i am self-employed & I love connecting with people.
EDUCATIONAL BACKGROUND:
I had completed my Nursery & primary education from Infant Jesus Nursery School, & the Queen peecares primary school respectively.
I had completed my college education from Methodist Boys' High School, Oron.
I just graduated with the award of B.Eng. in Electrical/Electronics Engineering from The Federal University of Uyo, Nigeria.
Meanwhile during my graduation I have done short courses in Digital Prototyping, Solar PV Sizing/Installation.
CAREER:
I started my career early as at age 11, I began designing & creating you vehicles, helicopter from scrap components. As I grow up, I began repairing all my neighbors Electronic appliance & device. Through this I was expose & learned more. Before I finished college, I was already being called "Engineer", this alone urge me to seek admission into my dream course, Electrical/Electronic Engineering. Some months ago after graduation, I began my own business by name "Optimist Electric-tronics Services" which offers All kind of Electrical, Electronic, mechanical services to the people of my state. I intend to cover other areas of Servicing Engineering with time.
OTHER CERTIFICATION & AWARDS:
Award of Excellence from NBGN
Award of Service from NIEEE.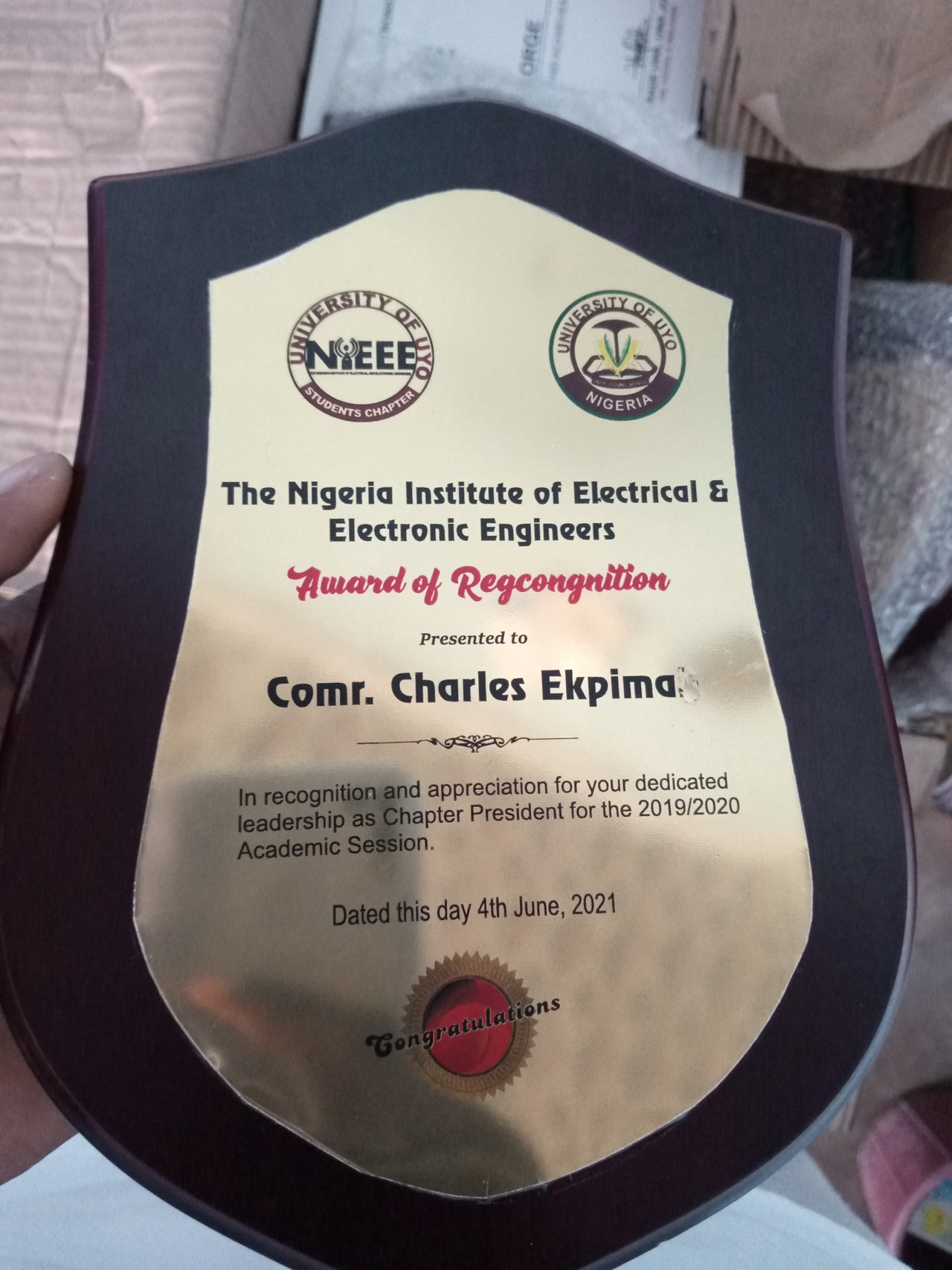 Certificate of participation in Ibom Solar training & digital marketing.
Certificate of proficiency in Autodesk inventor, Autodesk AutoCAD, & plant 3D design.
HOBBIES:
I love researching.
I love modelling & designing.
I love writing & teaching.
I love making new friends.
l am a social-media addict.
This is a picture of my Electronic portrait work;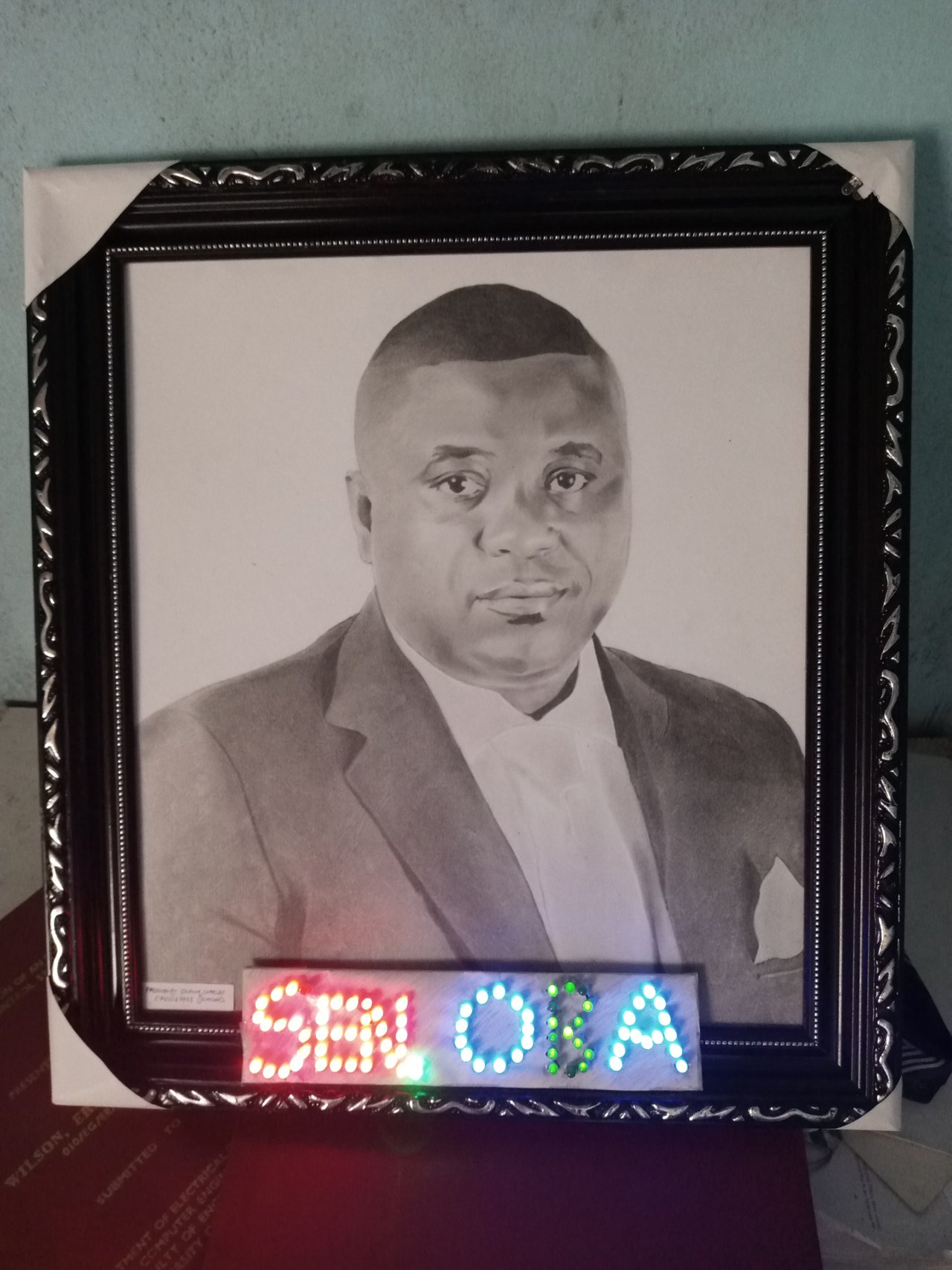 This is picture of me with my friends during my final year defense;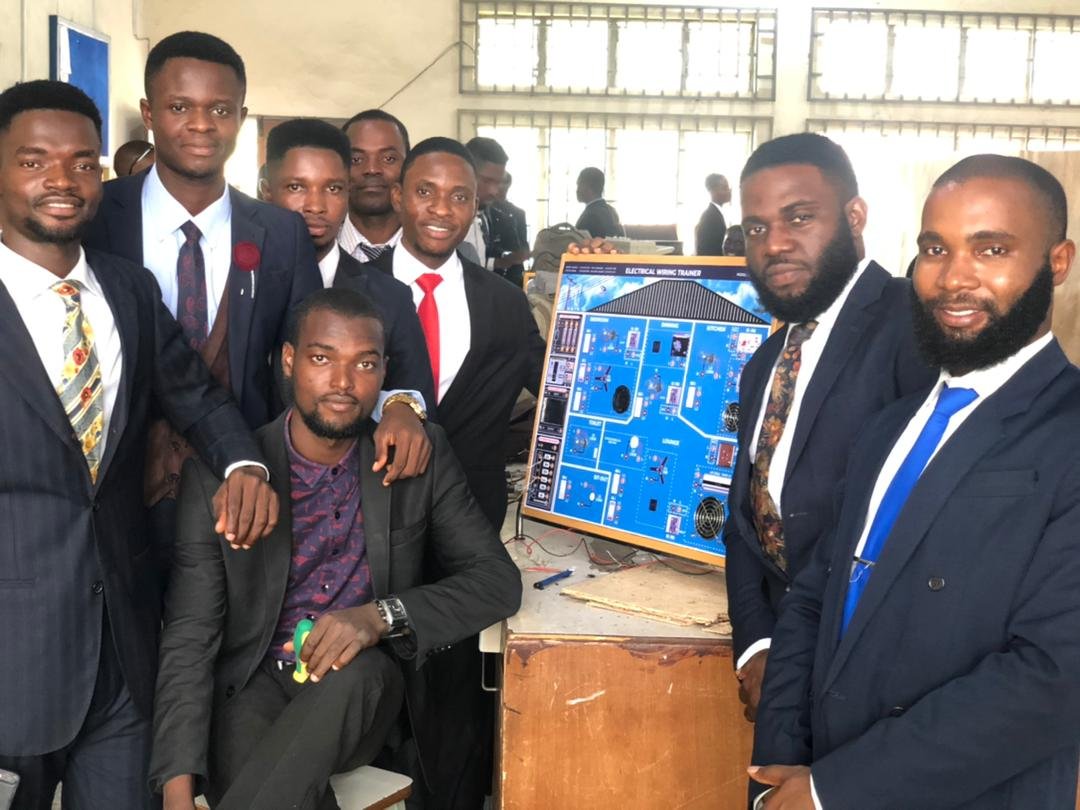 WHAT I AM LOOKING FOR:
I would like to engage with professional engineers.
I am looking for mentorship in the Engineering field.
Know what is going on & changing currently in the world.
WHY STEEMIT?
I love writing, mixing words together & creating beautiful contents. Over the years I have been managing two (2) politicians pages and creating contents to the glory of their names. With Steemit I believe the narrative will change, if I can be recognize for my creativity & gain reward for my work.
Also with Steemit, I have an opportunity to share my Engineering experience with students & prospective engineers in my same field of studies.
HOW I GET t TO KNOW ABOUT STEEMIT:
A million thanks to my elder brother @maurice704 who told me about steemit helped me sign-up an account, & gave me a step to step guide on how Steemit works