Self intro:
I am Kosi, a 20 year old 300lvl medical student in the University of Nigeria, Nsukka. I am from Enugu State. I am the second born and also the second son in a family of three.I am light skinned, 6" tall and with a slim physique. I'm an easy going and open minded kind of person. And I also like to see myself as a happy person.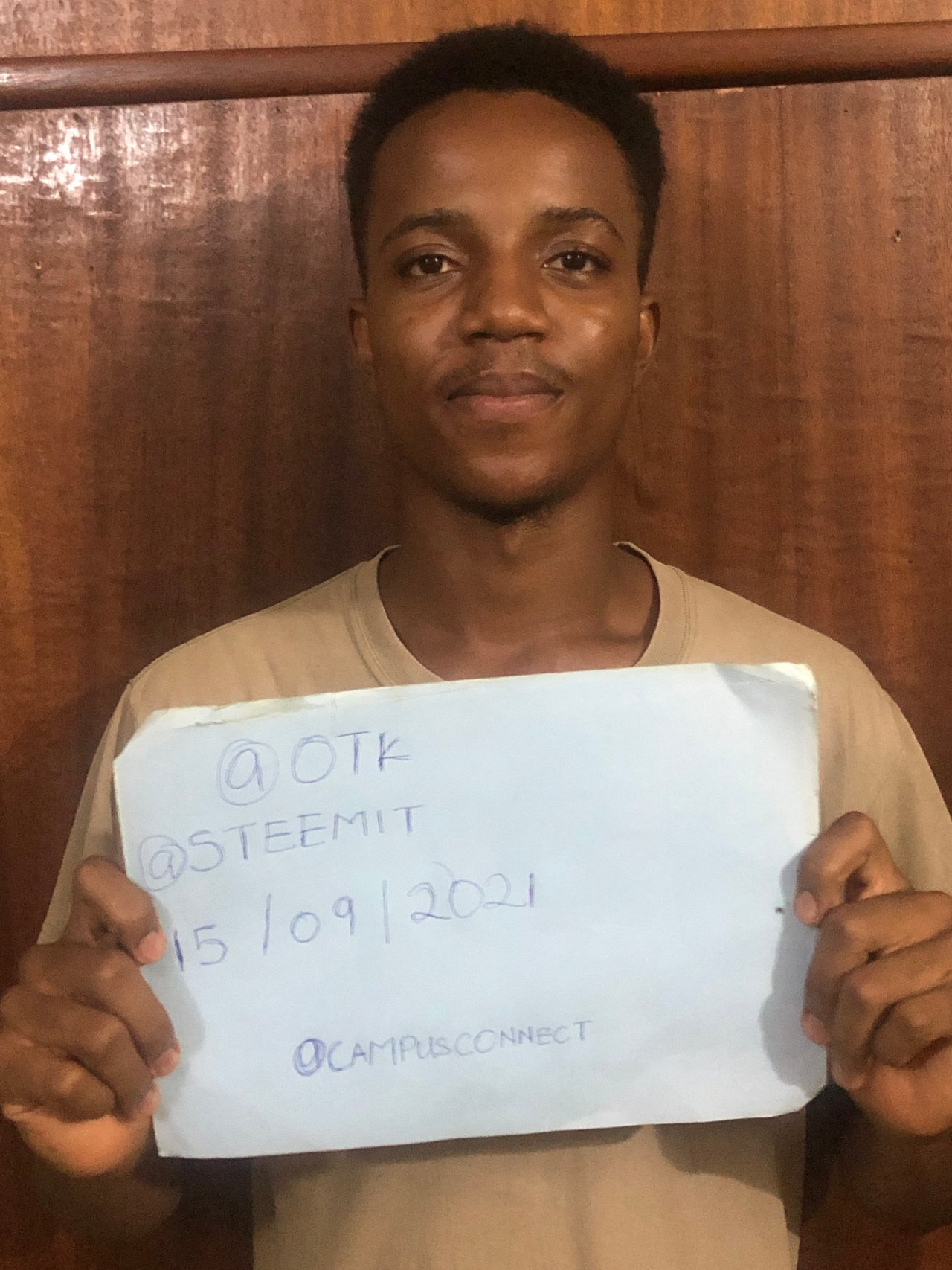 Educational/Career Path:
I am a 300 level medical student preparing for my first professional exams. My career was chosen for by both my parents and I, and I'll try my best in going very far and gaining as much knowledge as I could get in my career.
Hobbies:
I am a big football fanatic, I love playing and also watching the sport. I rep Manchester City anywhere, anytime. I play football and I'm also interested in basketball. I like trying out new things and listening to good music; the kind that makes one feel calm and relaxed. I also like to read books and learn new things everyday. I am a big fan of video games, trying out and completing various types; especially those linked to action and adventure. I would like to say I am someone with a good insight of crypto,it's rates,values and worths.
Experiences with crypto:
Personally, I am somewhat good with technical analysis of the forex market and I haven't really had much experience in the crypto world, just a little knowledge of the basics and a slightly good enough knowledge of it. I'm still in the learning process but I've come quite a long way in the learning process.
How I got to know about steemit and why steemit:
I got to know about steemit through some friends @emmanuel-malume and @alphafx was excited about having a platform where I'll get to meet new people, share ideas and opinions, learn and still earn from it.