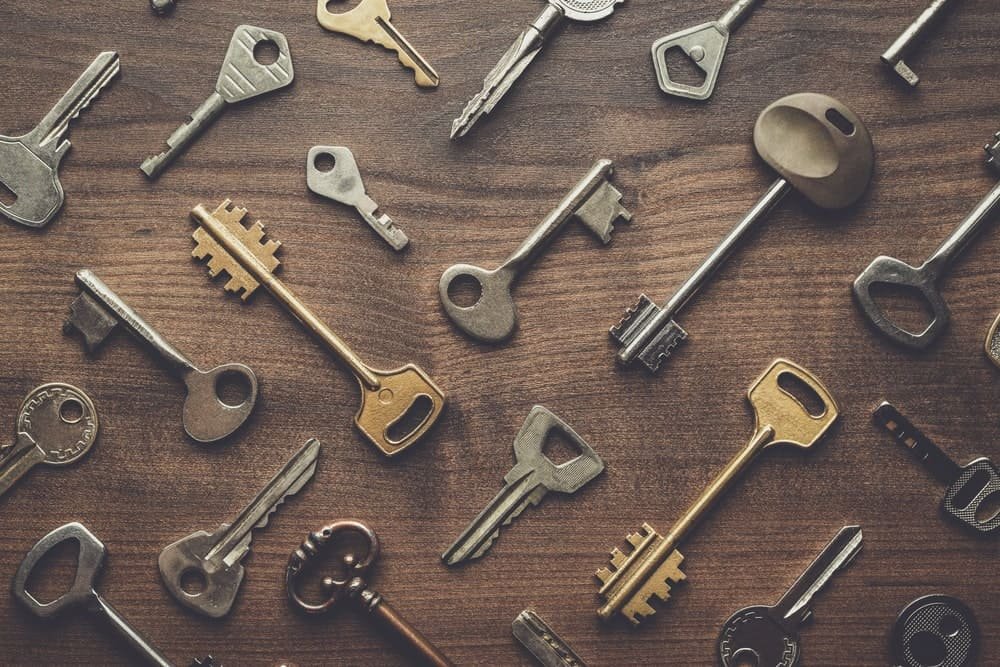 source
This post is to fulfill the requirement by @cryptokannon to enlighten us about the steemit keys and how to secure them in a way convenient for us and also which keys to use and where to use them.
I will be answering a few compulsory questions below and give a detailed knowledge of my understanding
Have you retrieve all your keys on steemit?
From my own angle I feel I have retrieved all my keys as I currently possess a pdf that I was told to download when the account was created. so YES I have retrieved my keys on steemit
Do you know each of these key functions and restrictions?
I have read the post and I know the functionalities of this keys which I will be sub-listing below
TRON Public Key (TRON Address): The tron public key is used for tron transfers
TRON Private Key: This a very important key as this key is used to sign contracts and transactions on the tron blockchain
Steemit Private Posting key: It gives access to post, comment , edit, follow, unfollow, mute on the steemit blockchain. so it is emphasized that users should use this key more often to ensure that they do not compromise other keys
Private Active key This key is used for more important activities like transferring funds, uploading a profile picture,entering the steem market to convert SBD etc. it a very important key and like the word active, we can tell it is really active
Private Owner Key: The Private owner key is used fully to reset other keys on the steemit block chain in cases of account hacks or theft then we usually make use of this key. it is highly recommended to be stored offline
Private Memo key Used to read memos mostly for decrpting and encrypting memos when making transfers
How do you plan to keep your master password?
Only a careless person will not take this instruction seriously after reading the harm of storing it online, so I have saved it in my diary that is safe and can't get missing.
Do you know how to transfer your steem token to another steem user account?
Transferring to another account is quite easier than I thought,
first you need to login to your wallet with your active key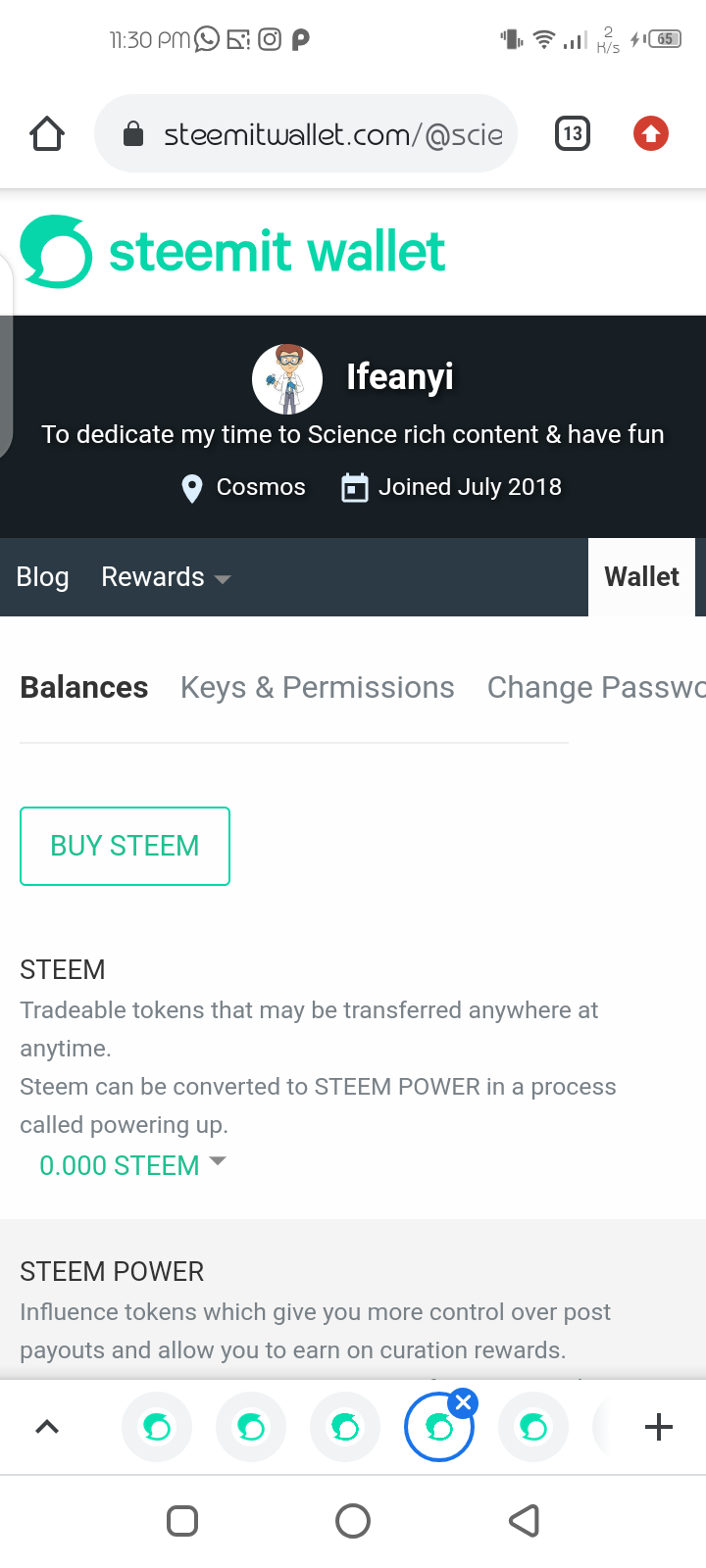 click on the drop down button on the steem token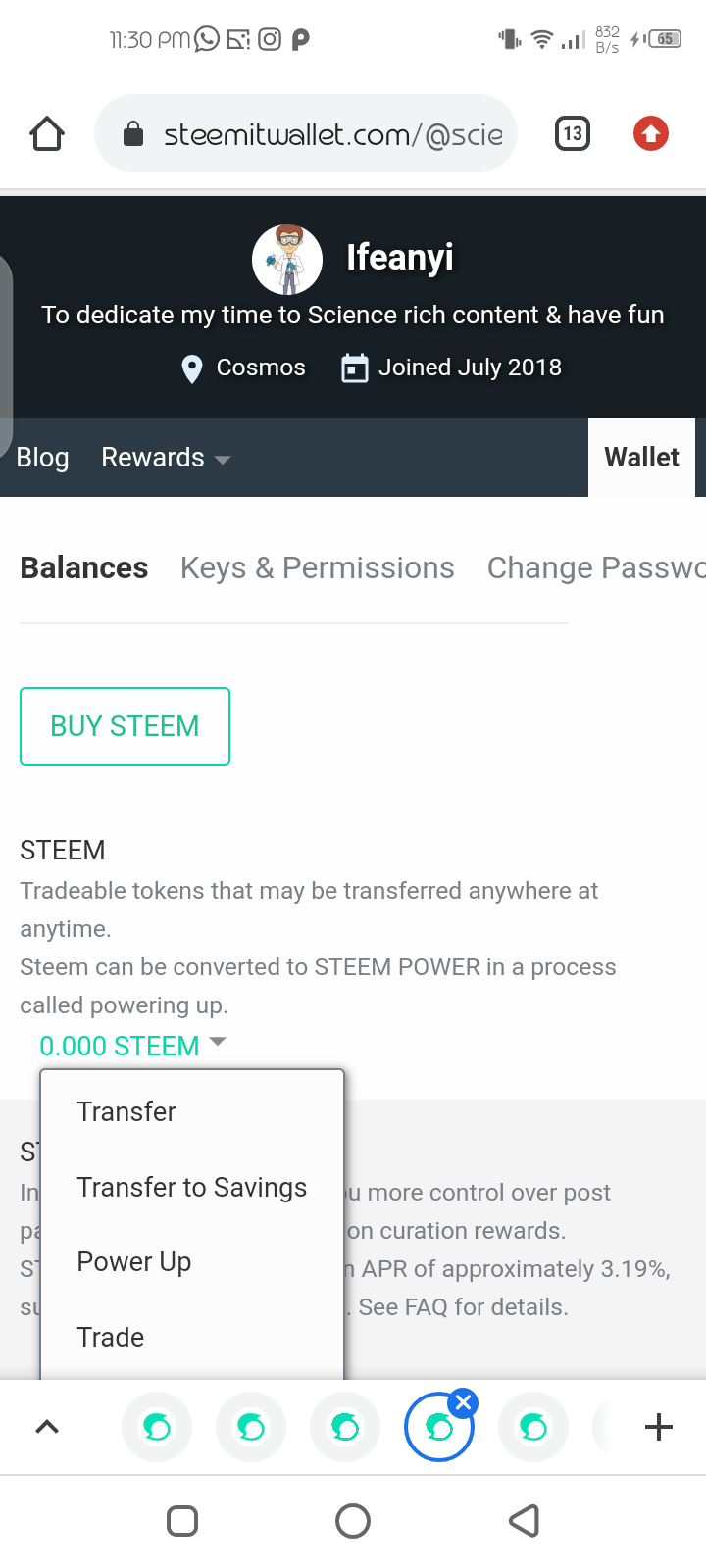 click on transfer
Input the amount you want to transfer, the username and click on transfer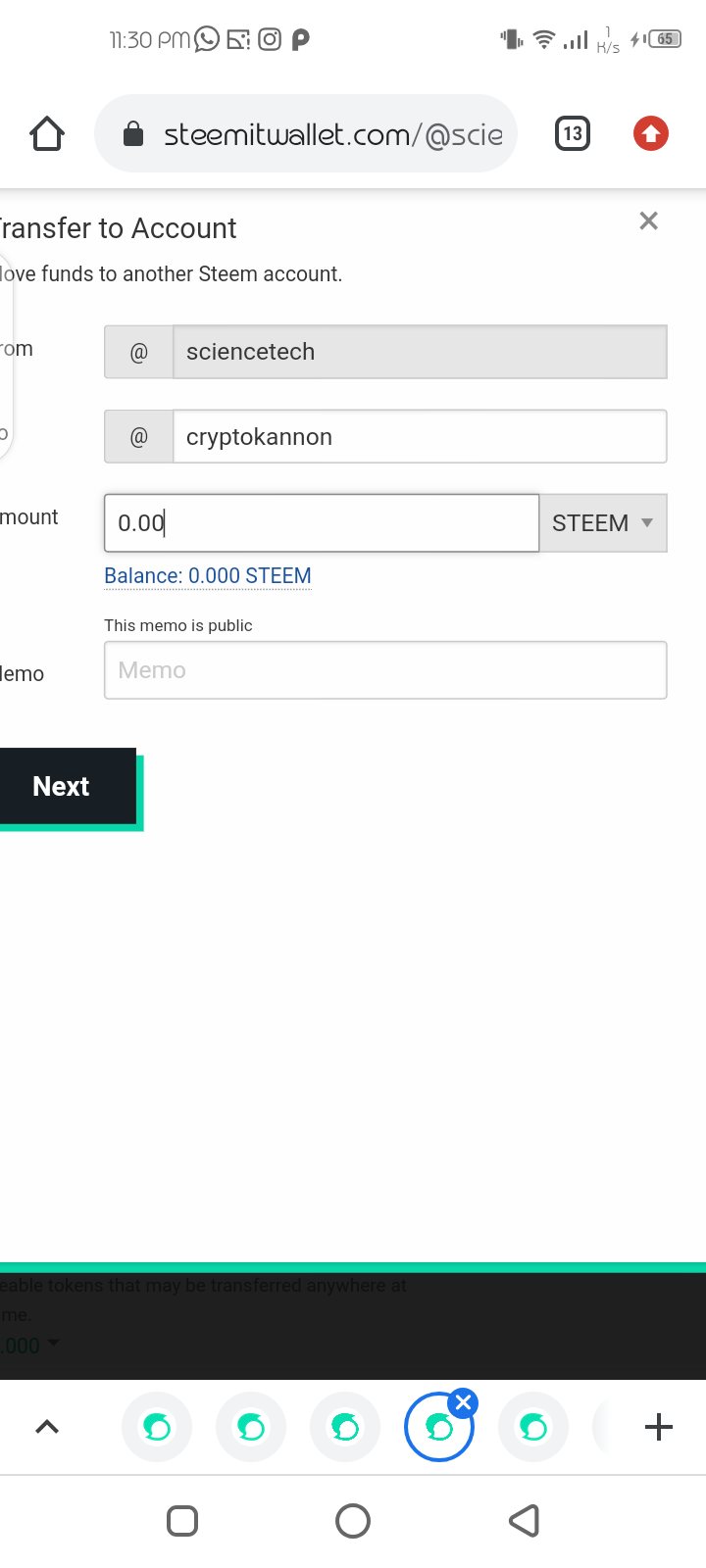 Do you know how to power up your STEEM?
Having understood the importance of steem power,and how it improves your relevance on the steem platform, I have learnt how to power up and even partook in a 100% power up with #club5050
here are the steps that I used to power up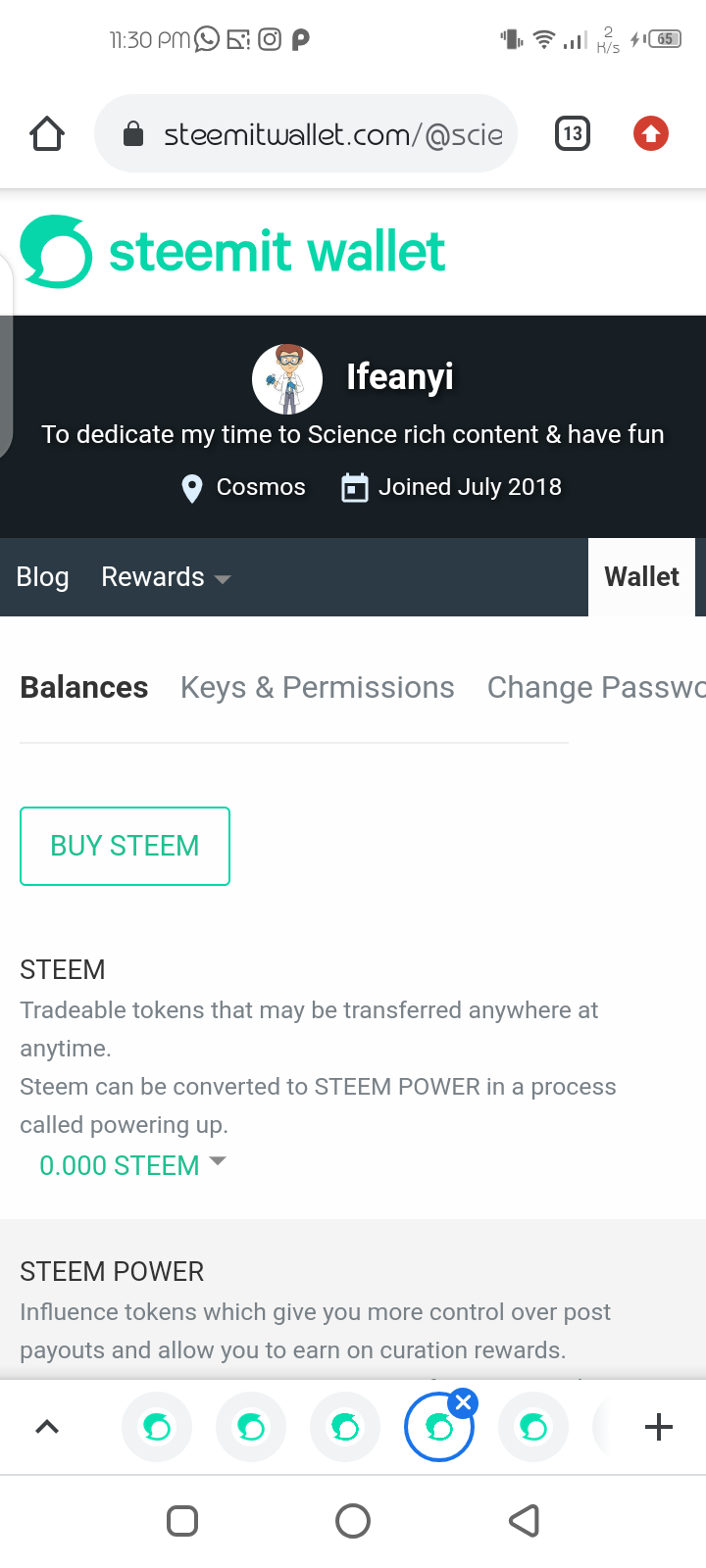 click on the steem drop down menu
click on power up and input the amount of steem that you wish to power up.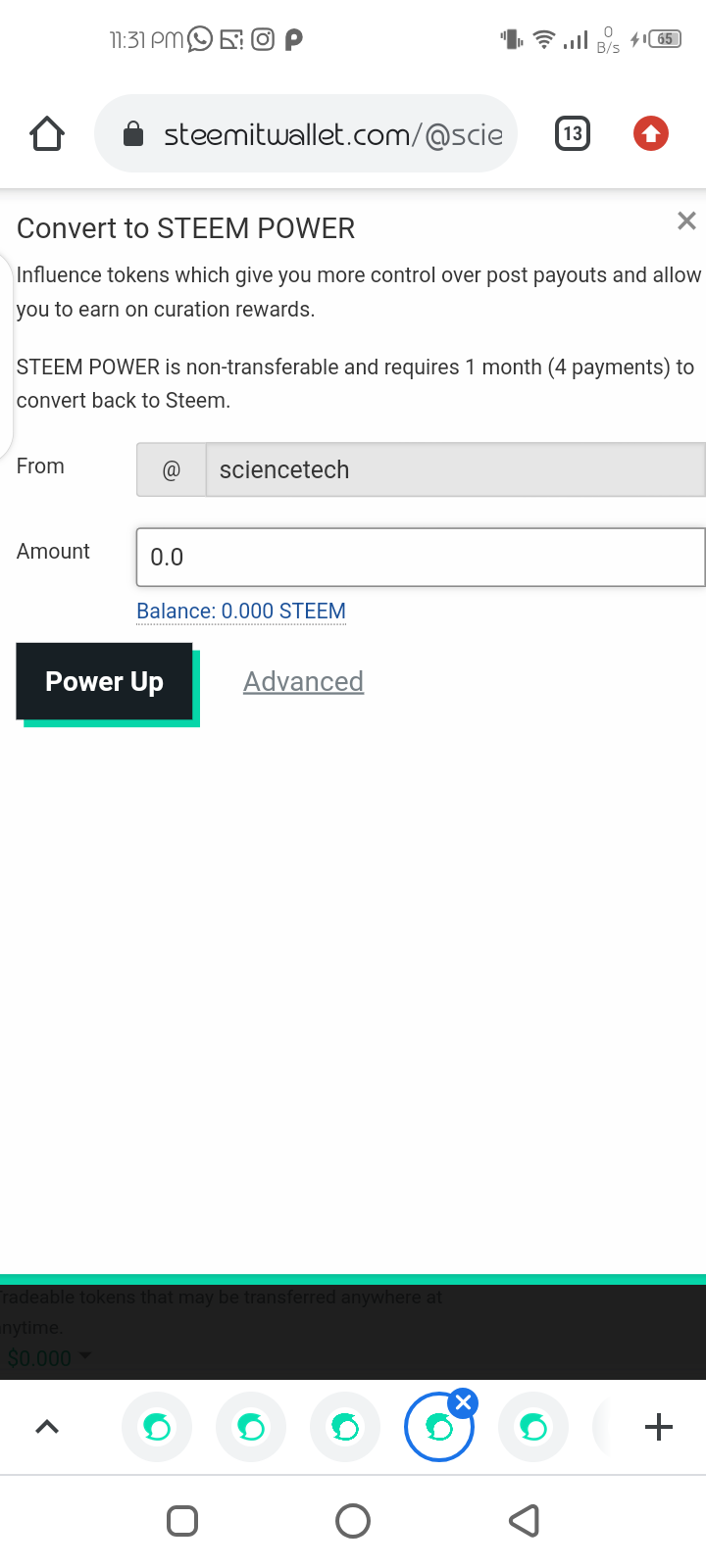 I hope I answered with the best of my understanding, and I will love to move on to the next achievement post soonest
best regards
@cryptokannon
@boss75
@ngoenyi