Hello Everyone!
Hope you are doing well!
For me, it is really a pleasure to be able to join a most famous #steemplatform
I'm a new member of steemit community so I want to talk about my self with you guys.
I believe that you will not be bothered to listen to me & I hope you will always support me.
---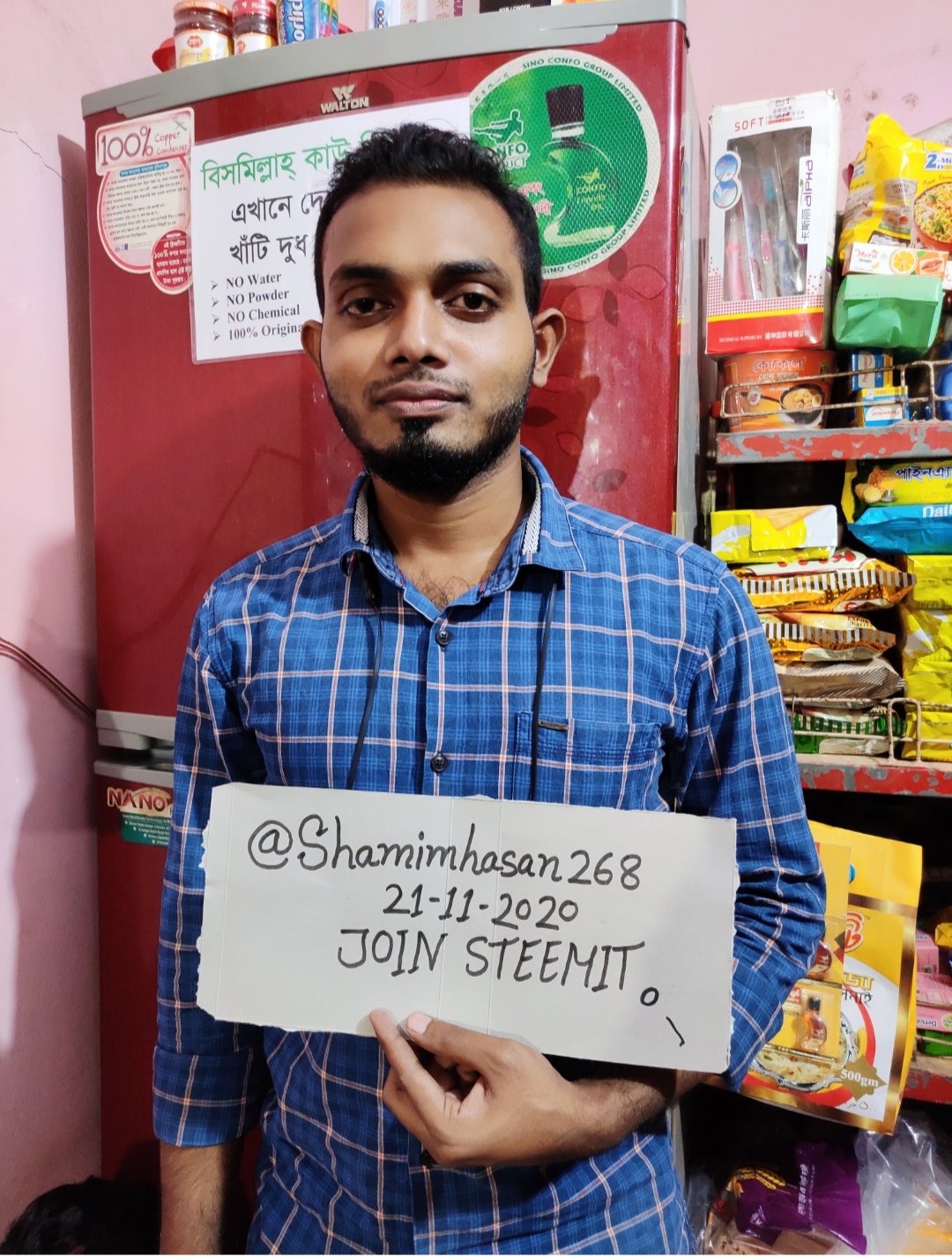 ---
My Self-photo with joining Identity
I'm Shamim Hasan. My nickname Sujon and I'm from Bangladesh so I gave the name of my account is @shamimhasan268
I am currently living in Dhaka, the capital of Bangladesh. Thus my hometown is in Barguna district of Barisal division.
Coming to my Family
---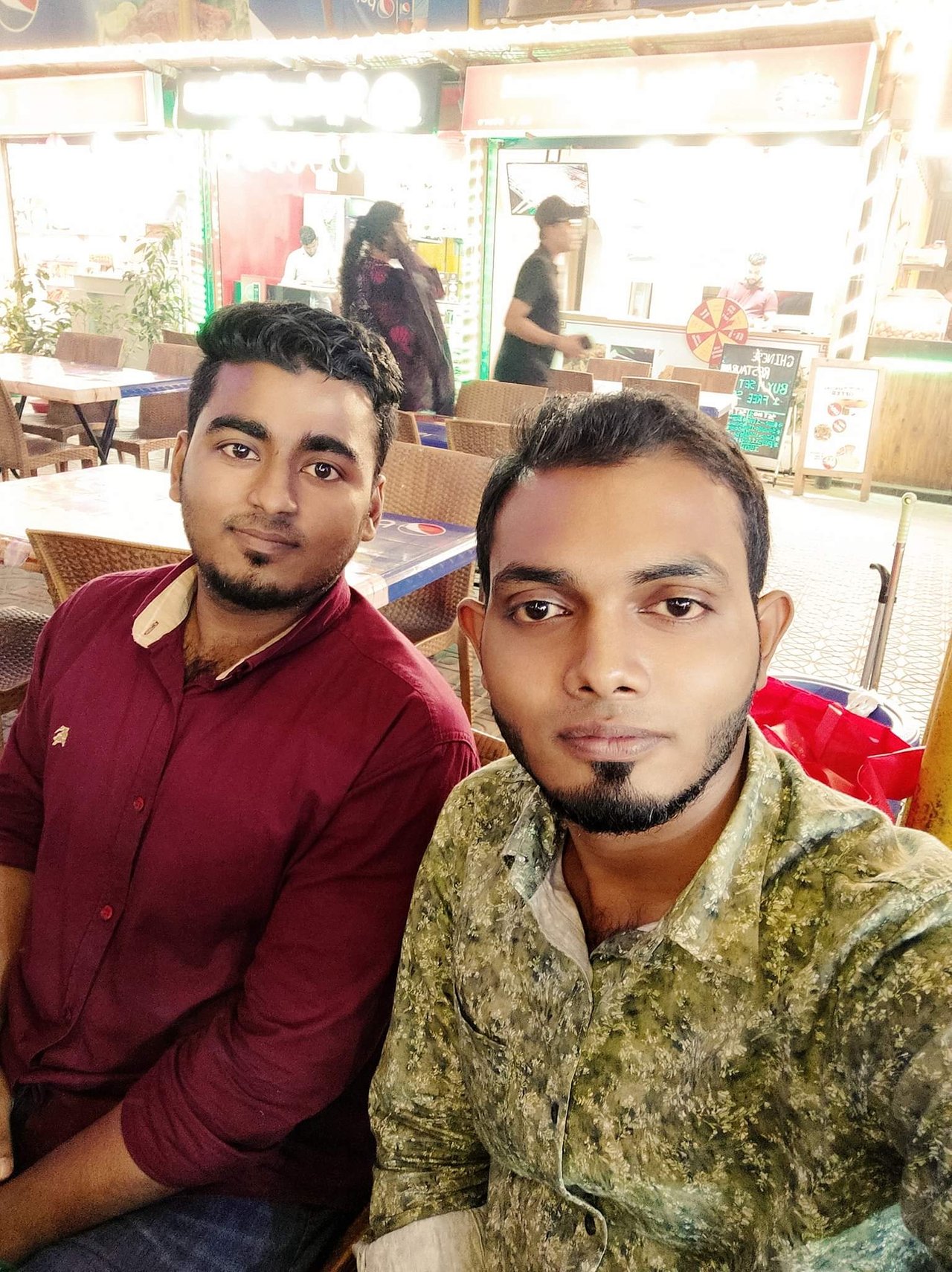 ---
---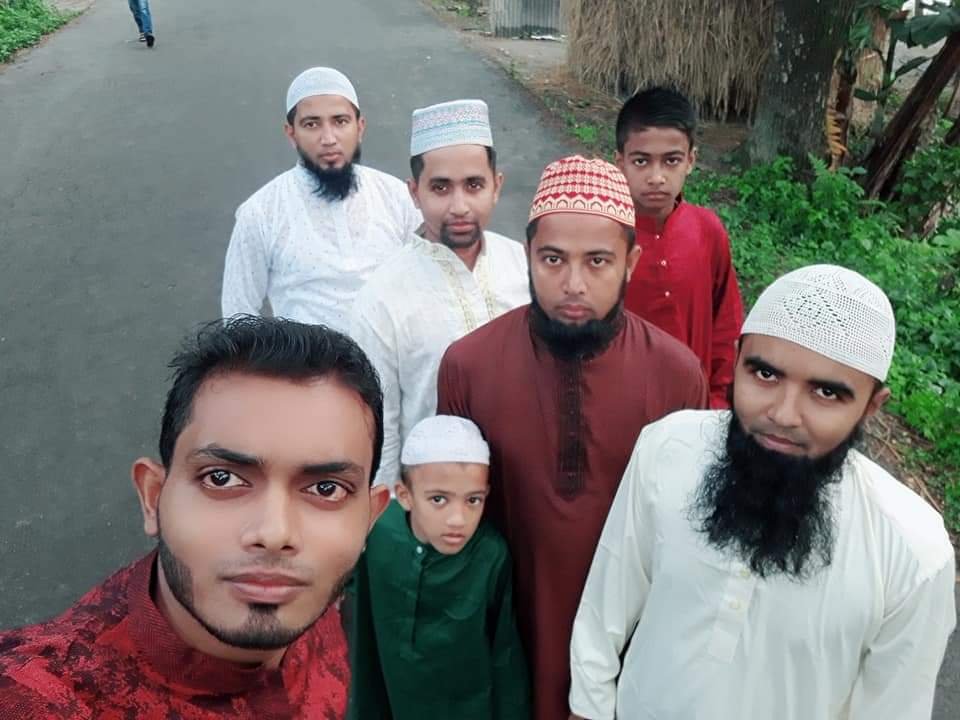 ---
---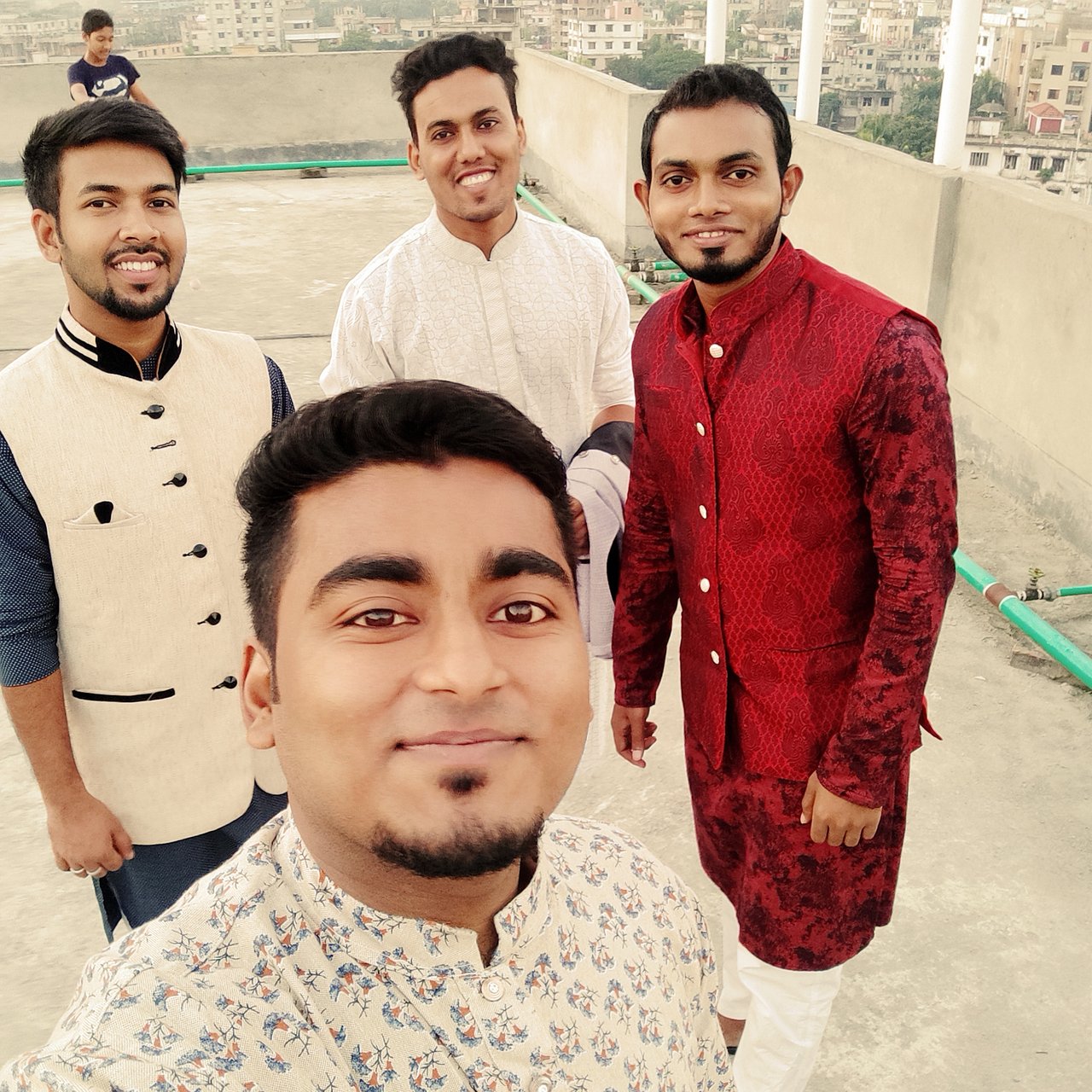 ---
There are five members in my family. My mother, My father, my older sister. Besides, the elder sister has two children.
Education Background
I have completed my graduation in the Government Titumir College. I have completed BA in the Government Titumir College. I have completed HSC in BAF Shaheen College, Kurmitola & SSC in Balughat High School.
Experience
I was working in a call center for a year and a half but now I am doing business myself. I think it's very difficult to work under someone. My current business is "Computer Shop", the services that are available here - composing through computer, any kind of application - job, admission, visa processing, passport application, etc. Photocopying through photocopy machine. Also laminating is possible in my shop.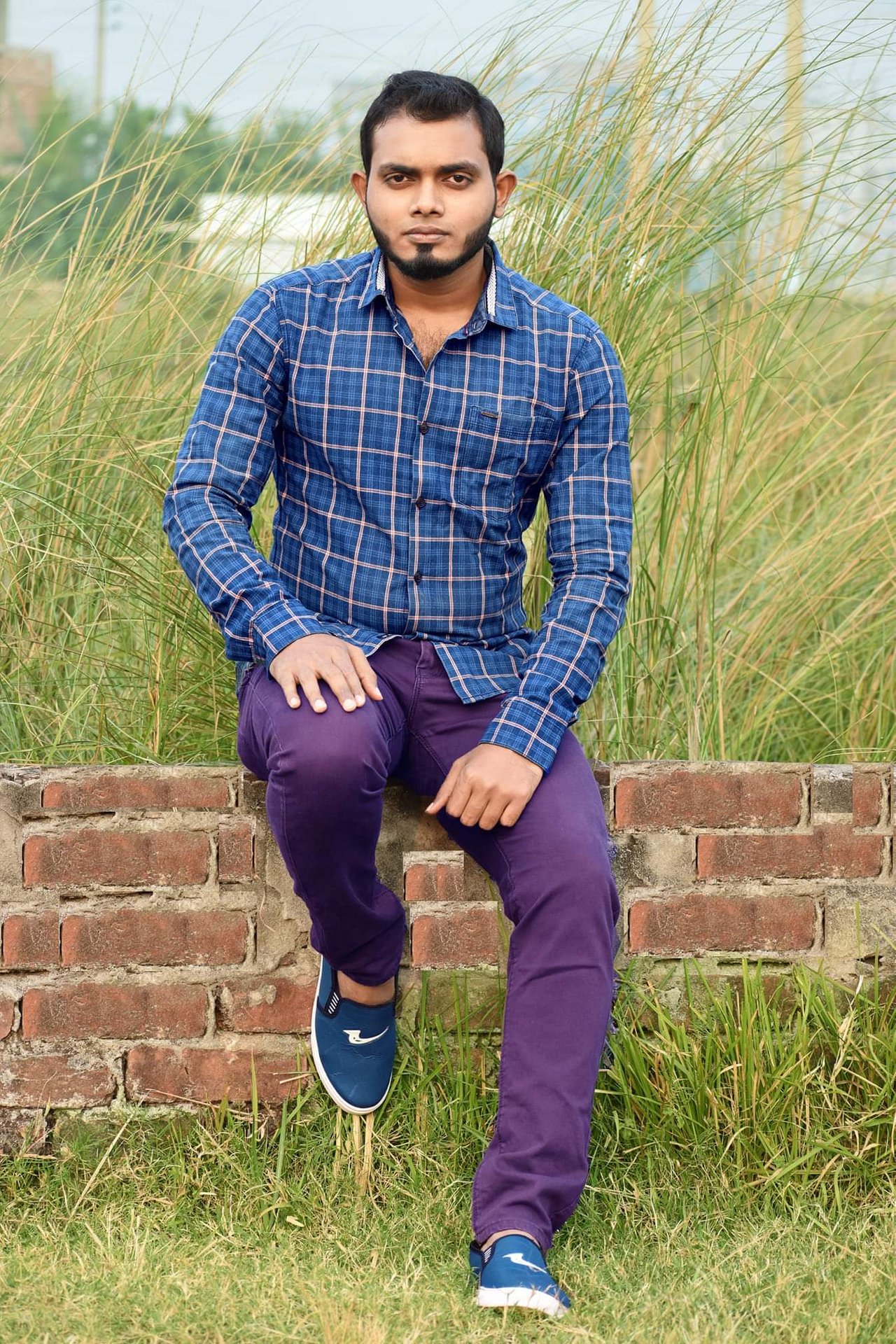 ---
Hobbies & Interest
I have no specific hobbies but my biggest hobby is helping people, that's what I always do. I love to travel a lot. I have already traveled to several districts of Bangladesh and I have visited India twice for the purpose of travel. I have aimed to achieve a lot of money.
---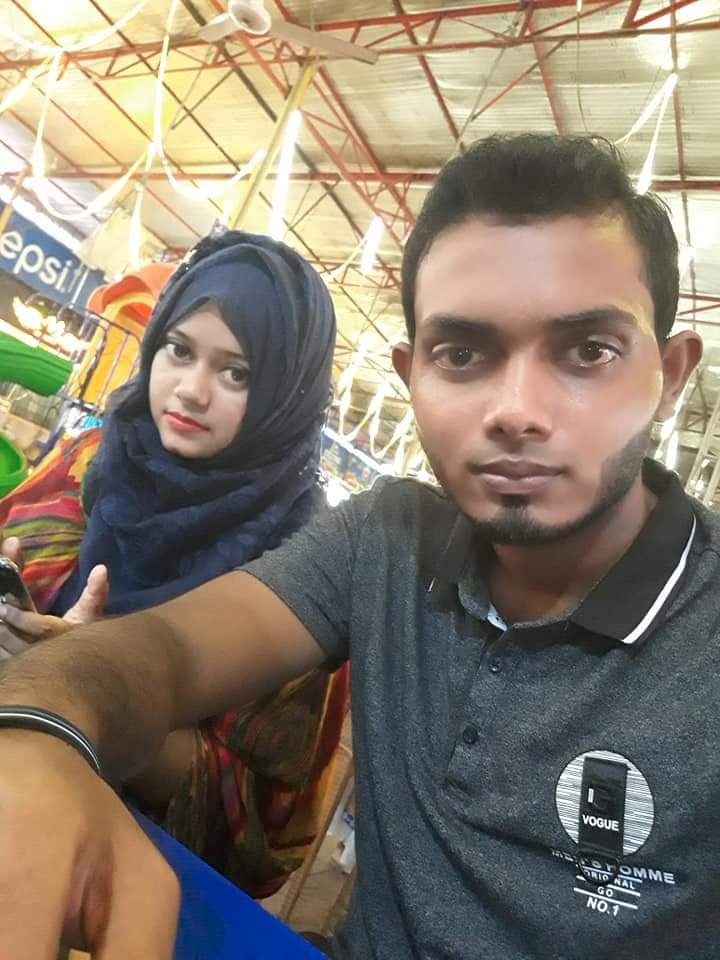 ---
---
My Naughty Girlfriend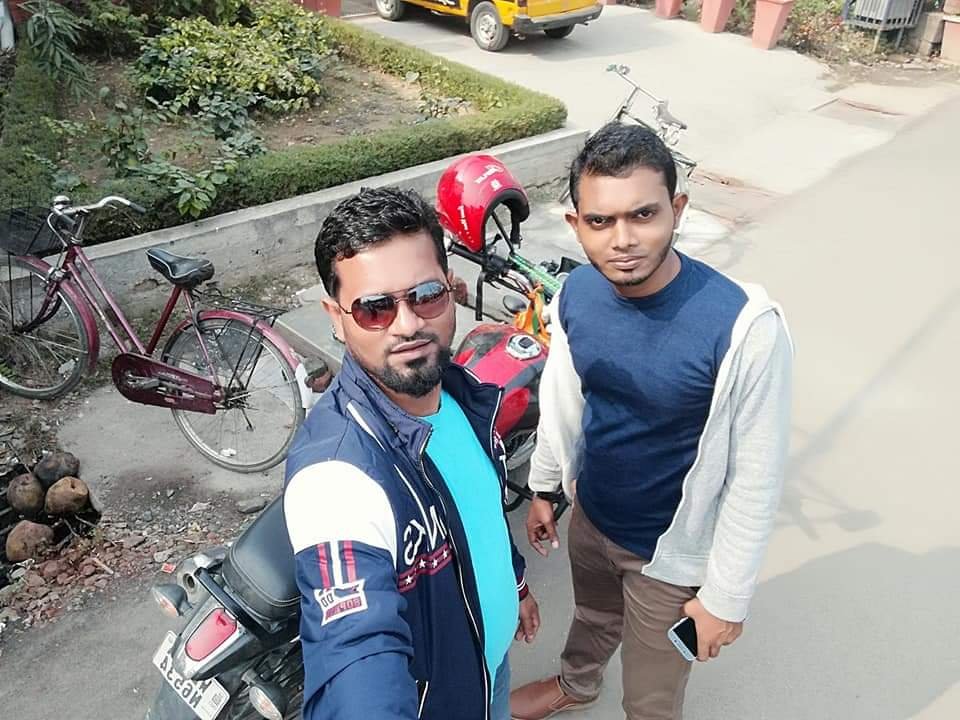 ---
We are in India
However, I always like to take pictures and blogging too So I think the best place to fulfil my desire is the #SteemitPlatform.
Why am I here?
• Many of us waste our valuable time on social media like Facebook, Instagram, TikTok & Youtube.
• Many of us keep our favourite photos from our mobile gallery.
• Many of us keep our thoughts to ourselves without scaring anyone.
I don't want to be like them. I want to show my talents to everyone through the #steemitplatform.
I think that is the highest best place to fulfil my dream so that's why I'm there.
I've been able to know the platform through my friend @sumon02 & @toufiq777 and I hope everyone helps me in the future.
Support & Follow me.
Please STAY SAFE, STAY AT HOME with your family.
Thank You.
---