Hello, my dear steem friends. Hope you are well. I have successfully completed achievement 5.4. Now I am writing the 6th and last achievement of this series. Let's start.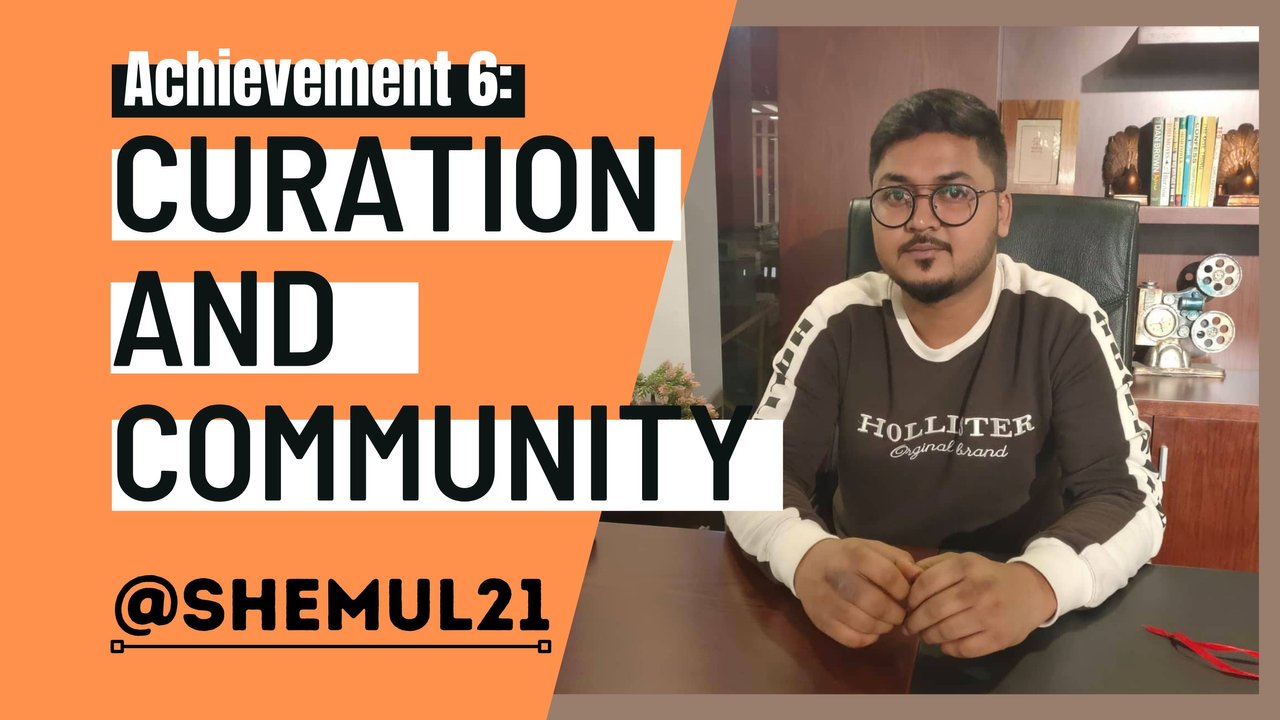 ➽ Q1: Do you understand how voting and curation work in steemit?
Steemit is a social media platform which gives the rewards to their users for their activity. It works on totally proof of brain. To understand the voting and curation, lets discuss about these:
Voting
It means to UPVOTE on someone's post. You can give two kinds of voting that is UPVOTE & DOWNVOTE. When you like someone's post, you will upvote on that post. When you don't like someone's post or find plagiarized content in it, you will downvote on that post.

Curation
When you upvote someone's post and after the payout, the reward distributes that known as curation. When you upvote 100% vote on a post the voting power decrease by 2% of every vote which means you can upvote on 10 posts every day. It will recharge automatically 20% in the day. When an author post on steemit platform, The post payout within 7 days and reward distribute among both author and curators ratio 1:1.
---
➽ Q2: What happened if you vote a post before 5 minutes marks after posting?
As we know the post payout rule is 50% to the author and 50% to the curators fixed. Now I am discussing an important point. When the curator upvotes on a post within 5 minutes, he will get 100% rewards, and the author gets nothing.
| Voting Time | Curator Receive | Reward Pool |
| --- | --- | --- |
| Within a minute | 20% | 80% |
| Within 2 minutes | 40% | 60% |
| Within 3 minutes | 60% | 40% |
| Within 4 minutes | 80% | 20% |
| Within 5 minutes | 100% | 0% |
---
➽ Q3: Who will you vote for Steem Witness ? and Why?
Since I joined steemit I have used Steemworld.org the most which is created by @steemchiller, a special thanks to him. This tool helps us very much. Second @justyy He also created an amazing tool steemyy.com which has many features.
---
➽ Q4: Which community will you join in Steemit, and why?
There are many communities on steemit platform but I joined some of them
Such As: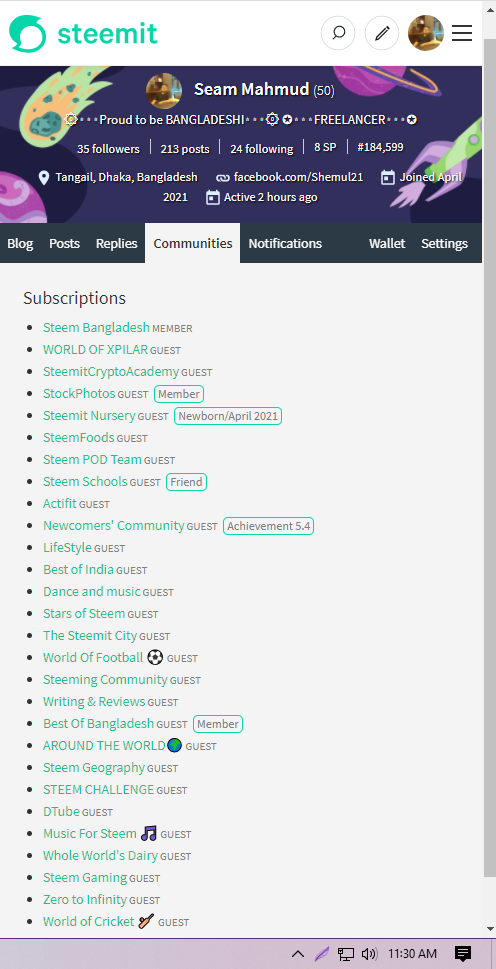 Steemit Bangladesh || Best of Bangladesh ( Official Community of my Country )
As a Bangladeshi user, my preference is my two country community Steemit Bangladesh & Best of Bangladesh Orginizars and CRs are working well to grow and holding the weekly contests, Some of them I also participated in.
Newcomers' Community
This is especially for the New Users.
Steemitcryptoacademy
In this community we all the steemains are learning.
---
This is my achievement 6 task of Understanding Curation and Community. Requesting you to review this post.
Special thanks to-
@tarpan
@cryptokannon