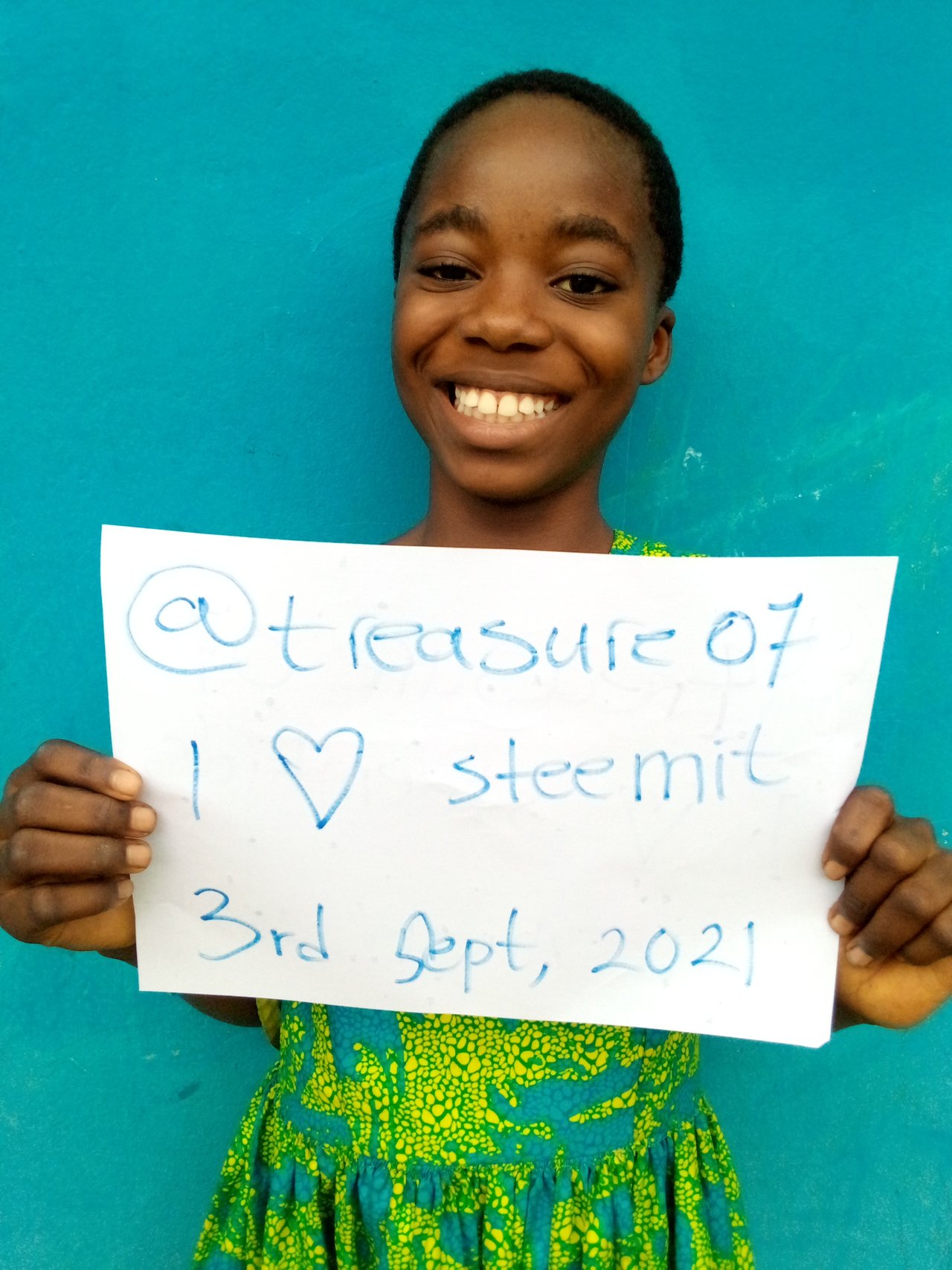 INTRODUCTION
Hi, happy to have you all friends.
My name is Treasure Ugochinyere Tobechukwu. I am 11years old. I am the third child of my mother. My parents names are Mr . &. Mrs. Prince J.T Nwaosu. I come from Umuohodi Umapu Ohaji in Egbema local government area, Imo state, Nigeria
EDUCATION
I started schooling at the age of 3 at St. Jorgdes primary school. I took first position in my first year. After my previous years, I
was returned to St. Luois primary school at Mbokporo Nsit. There I was enrolled in primary 3.
Presently, I am in primary 6 still in St. Luois primary school
MY HOBBY
I like sewing clothes for my toys. I also do drawing as my hobby.
LIKES
I like eating biscuits and fried eggs with
indomie.
DISLIKES
I don't like playing with boys
I don't like playing football
I don't like wearing dirty clothes
I don't like being hungry
MY PASSION
When I grow up, I would be a seamstress. I will have a very big shop where people bring their clothes for me to see for them. I will see for governor wives, commissioners and their wives and their children. I will sell big materials like lasses, ahsoke, cottons, etc.
WHO INTRODUCED ME TO STEEMIT
My aunty @ijelady introduced my mom and my mom took me to her. That's how I knew about Steemit
My ACHIEVEMENT ON STEEMIT
I want to learn more about cryptocurrency since I don't know anything concerning cryptocurrency but I hope I will know in time
Thank you so much @cryptokannon, @ijelady, @ngoenyi @bright-obias and to my friends on steemit.