Hello friends! Good morning and happy Sunday to you all. Hope you're good?
I'm stucked here at home cos of lockdown. Me and my family just finished our house fellowship and mom asked me to prepare melon soup.
It's one of the simplest soup to prepare within an hour. So I went to the market and picked few things like bitterleaf, melon, Stockfish and waterleaf.
-Procedures:
Cut your bitterleaf and slice it, then wash it till the bitterness is out.
Wash your waterleaf and slice it.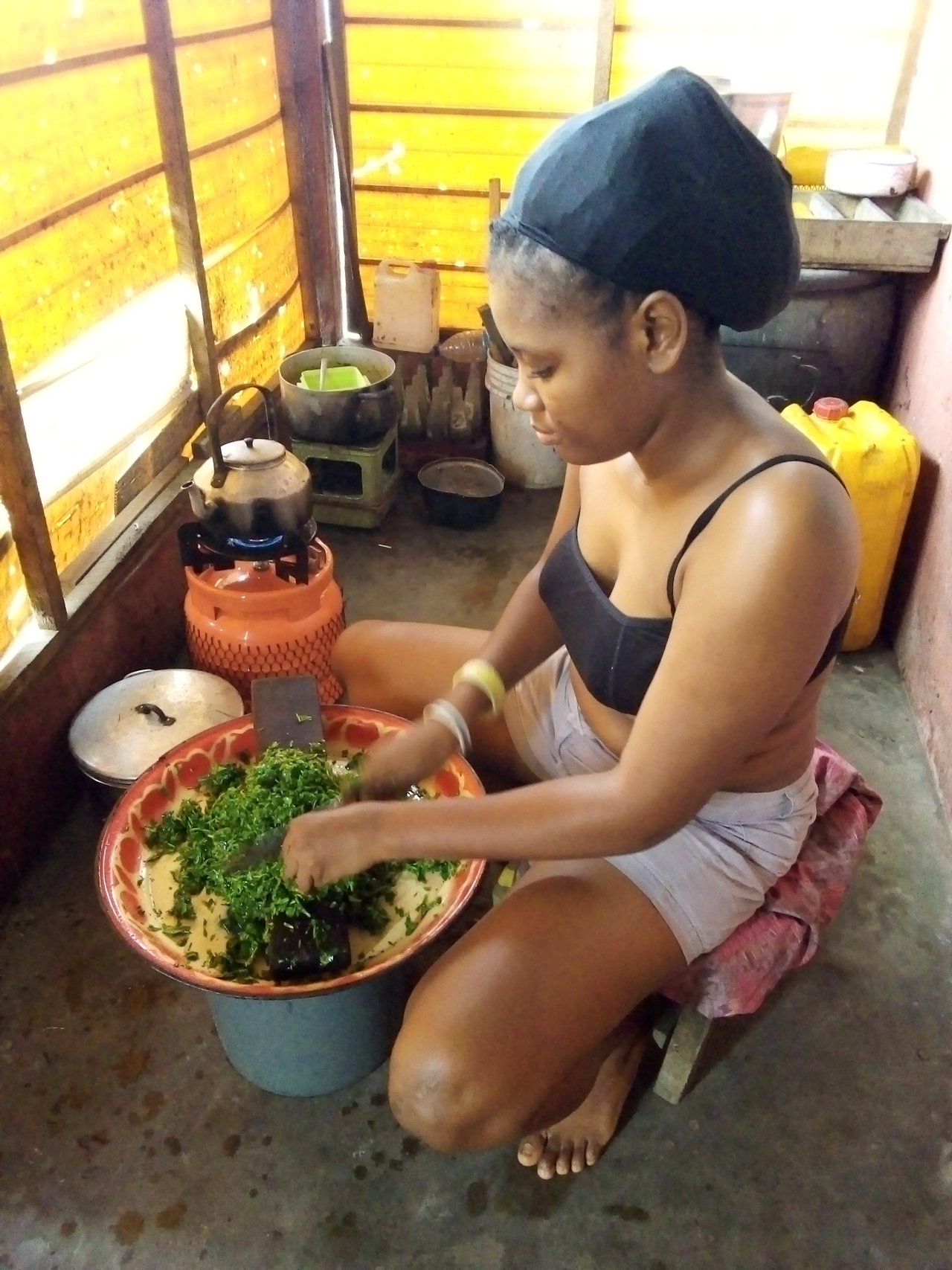 Wash your pot, pepper, onions, fish, Stockfish, meat and perewinkle.

Stir the meat, fish, Perewinkle, Stockfish very well.

Add your waterleaf and Palm oil, Maggi, pepper, salt, crayfish with small quantity of water and stir it well.

Add melon and turn it well and then allow it for 3 minutes.

Add your bitterleaf, turn it well and cook for 2 minutes.

After 2 minutes, bring it down, and your sumptuous melon soup is ready to be served.

Ingredients:

Crayfish

Maggi

Pepper

Waterleaf

Bitterleaf

Stockfish

Onions

Perewinkle

Palm oil

Meat

Salt

Melon
My melon soup is ready right now, it's delicious and tasty, DM me for your share😜.