I've been part of the @ocd community for a few weeks now and after I couldn't make a post using the [beta.steemit.com] page but could on steemit.com, I stopped using the community page to post content but rather used the main steemit webpage and linked back (at least I thought I did) using the hive-174578 tag.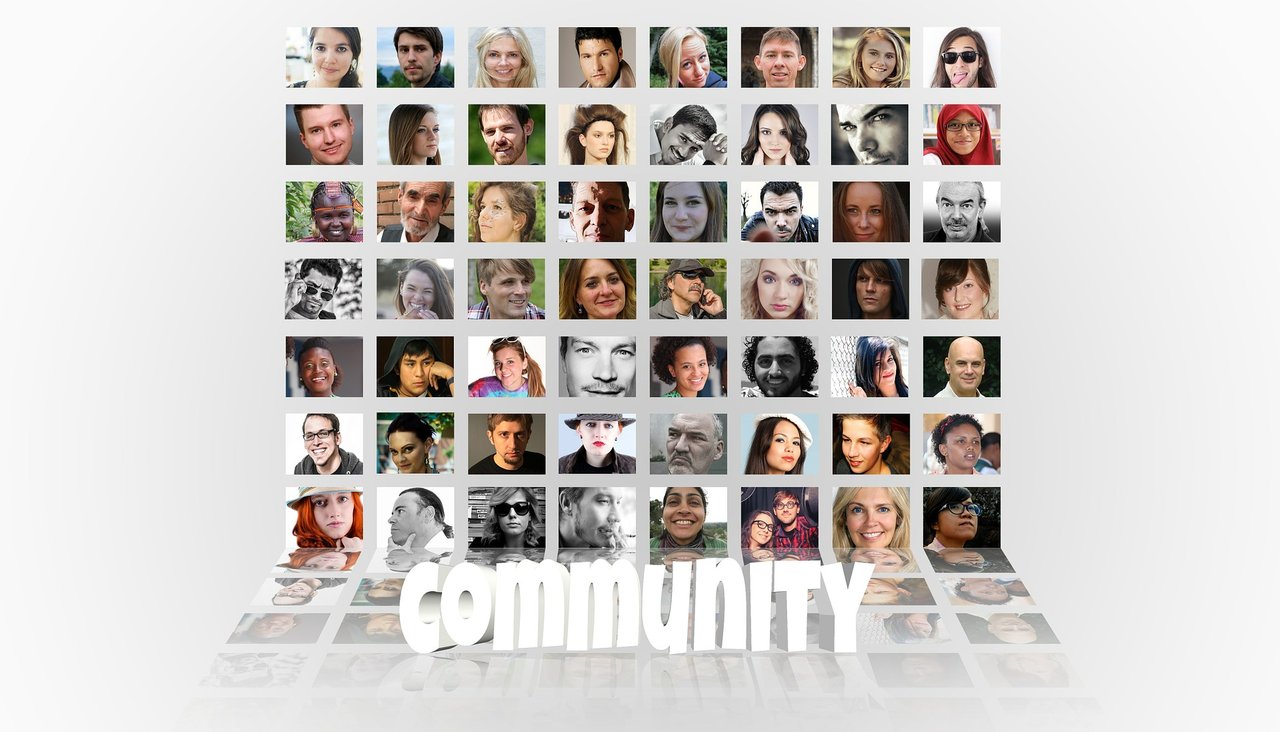 However, as you can see below comparing both pages, of my steemit profile on steemit.com and beta.steemit.com, the newer posts are not found on the beta.steemit.com page. Depending on how you view it, this might have also meant less viewership as the purpose of a community is to pull like minded individuals together who by definition will be more likely to view one another's content.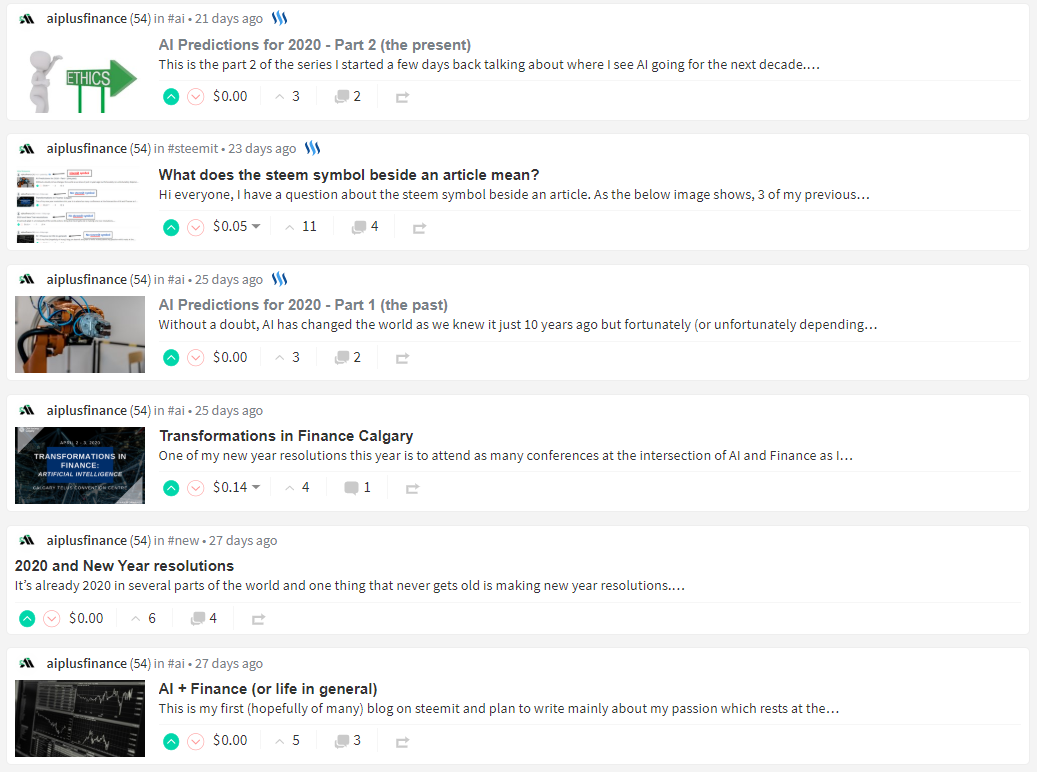 beta.steemit version neweest post was 21 days ago!
Luckily, @focusnow has a great post on using steem communities, that solves this problem (infact I am using lessons from his post to create this post on beta.steemit.com) and I think almost any one new to steem or its communities will benefit from reading it.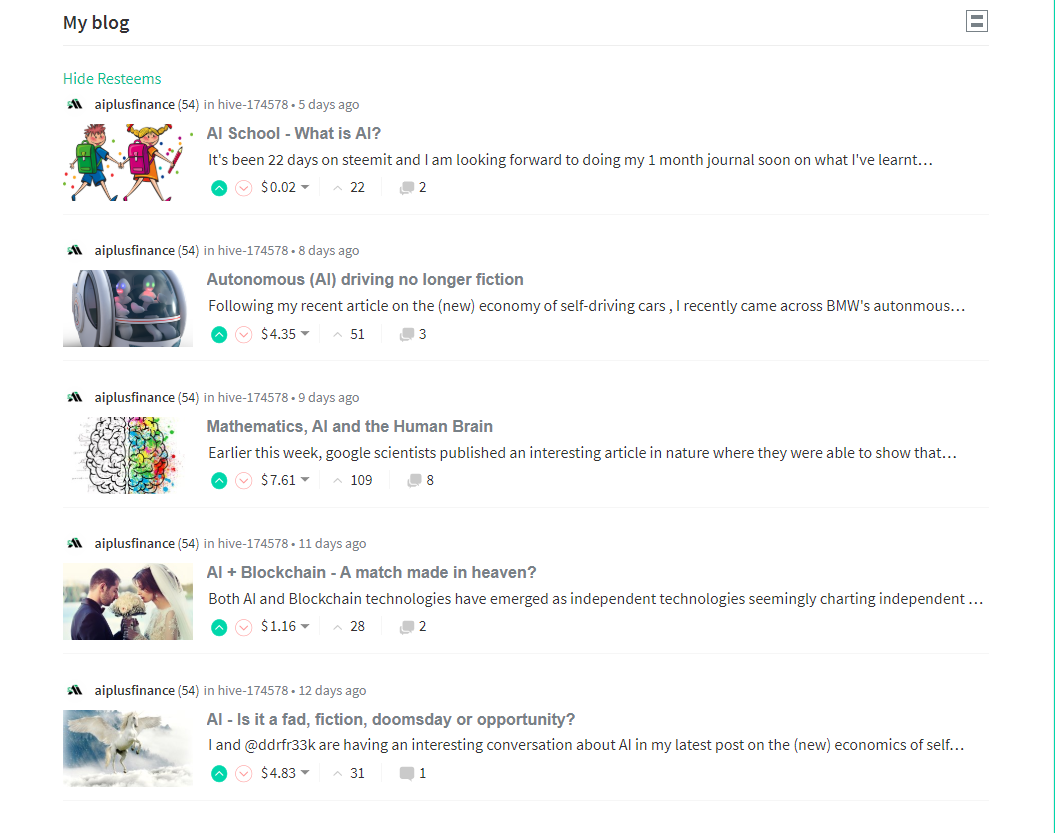 steemit.com newest post was 5 days ago.
@crypto.piotr also started a more general discussion on steem communities which I responded to and hope more people will do the same.
My thinking on steem communities is that they can be a great resource for organizing content available on the steem network while also allowing for more efficient curation. However, censoring who gets in or which content is seen should be a no-no. Yet the argument for preventing spam is also important. How do we avoid censorship while still allowing for organic and purposeful growth of the communities. Is the steem downvoting mechanism enough? Please read the posts and leave your own 2cents.
aiplusfinance.