In my last post I chronicled how COVID-19 might be cementing the place of AI in human history. In today's post, I'll pick a sub-area - education and go in depth to show how the combo of COVID-19 and AI is changing the face of education as we know it. In this post, I'll discuss three key ways COVID-19 is affecting education today and finally end with how AI is playing significant a role to this disruption.
All levels of education have been impacted by COVID-19
From pre-school to PhD programs, no level of education has been spared by the impact of COVID-19. Pre-schoolers to high school students are currently being home schooled while University students are having 100% of their instruction online (a first for most students and professors) with graduating PhD students defending their dissertations online. The interesting thing here is that before now, most proponents of brick-and-mortar institutions have argued that online education is not the same as attending school in physical buildings and it'll be interesting to hear how the same proponents will argue that the COVID-19 PhD degree graduates (from the same institution) are substandard to those that graduated before the crisis started. The truth is that online education is an evolution in education that was bound to take over brick-and-mortar education at some point, but COVID-19 may have accelerated that timeline.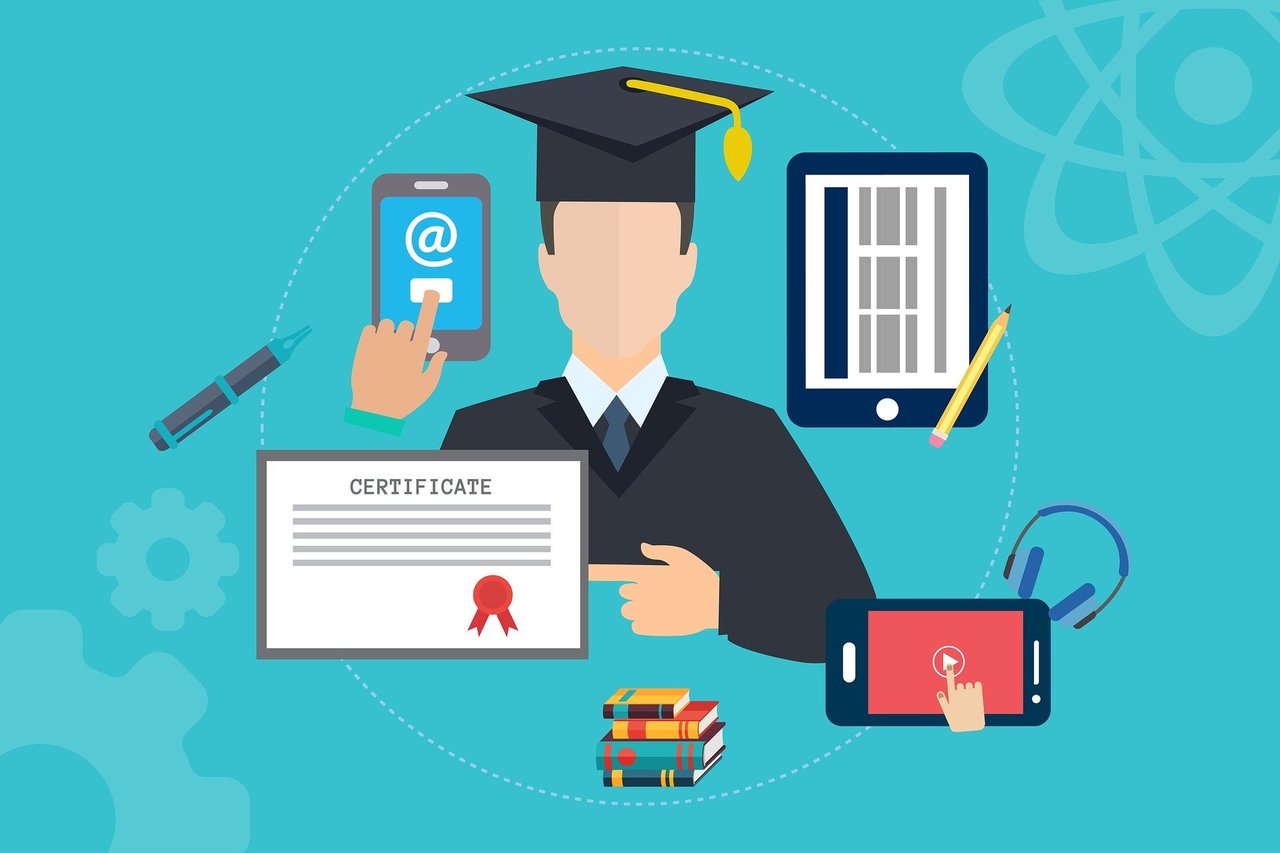 Image by Mudassar Iqbal from Pixabay
No level of education will remain the same after COVID-19
Currently, most professors in universities are spending a great deal of time and resources recording their classes online. It is difficult to see how these investments in time and resoureces will not be utilized at scale once life returns to normal. Most parents of pre-school to high school students have sought edtech solutions such as abcmouse.com , smartick, khan academy and a whole host of other platforms. Brick-and-mortar equivalent of these edtech platforms such as Kumon, will have no choice now but to go digital since all kids are home and can't attend their traditional learning centers. For university education, edtech companies such as Quantic, which offers a fully online MBA are sure to see increasing demands as COVID-19 has clearly leveled the "netwroking-as-a-reason-to-charge-a-fortune-for-an-MBA" playing field. In a sense, it is easy to argue that COVID-19 has accelerated the demise of brick-and-mortar dominance in education. Infact, brick-and-mortar institutions that didn't invest in their online offerings have found it harder to on-board students from physical to online learning for the remainder of the academic year.
Follow the money!
Giving the above, it is not surprising that a lot of the edtech companies are finding it hard to keep up with the current demand for their services. This will invariable lead to an unprecedented level of investment into these companies either from paying parents to investors willing to cash in, so much so that these online education offerings will have no choice than to become better and soon comparable to the best of their brick-and-mortar counterparts.
AI is leading the way
The edtech companies mentioned above could not be where they are today, as worthy alternatives to brick-and-mortar education, if not for AI. For example, smartick uses AI to tailor learning to a student's strengths and weaknesses. Quantic uses AI to instantly learn which interactive lessons its students struggled with and how to improve them (the alternative for a brick-and-mortar institution is to use the inefficient and ineffective end-of-class-surveys). These are remarkable capabilities AI is offering edtech companies at scale. The late Clayton Christensen in his seminal disruptive technology thesis argued that technologies that disrupt are initially inferior allowing incumbents to ignore them - unfortunately at their own peril. AI enabled education technology might be inferior today to brick-and-mortar institutions but given the impact COVID-19 is having on education currently, it is almost certain that ignoring edtech will be the demise of brick-and-mortar education.