Hi Everyone!
I know there's been a lot of craziness around here recently, but I figure that it's still nice to have some non steem-centric posts.
So here's a big robot messing with some power lines. :)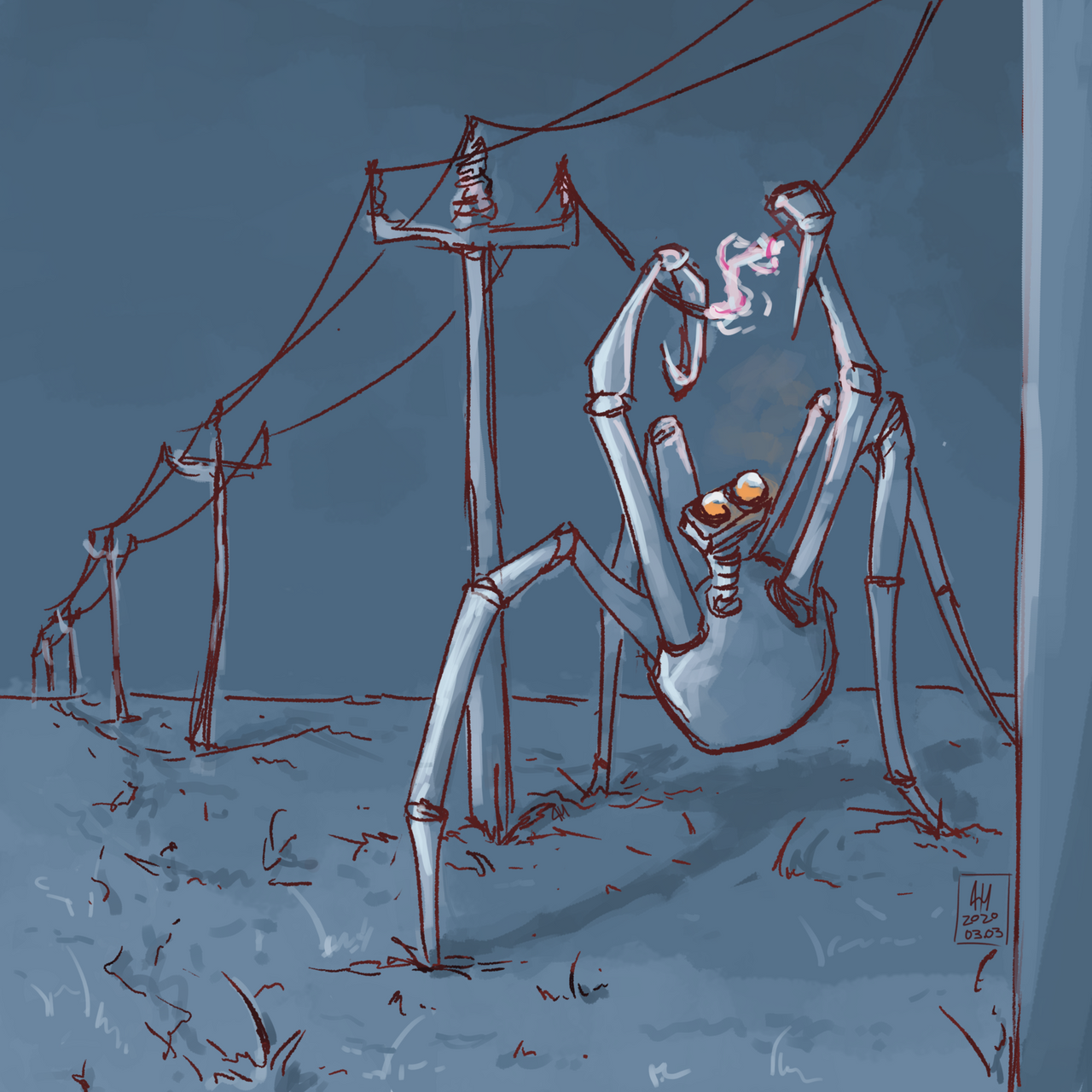 I'm doing a couple instagram art challenges this month, and this piece is the third (and most recent) I've done, and also the first I was fairly pleased with.
Materials:
Krita, an open-source art program
Process:
So first a loose sketch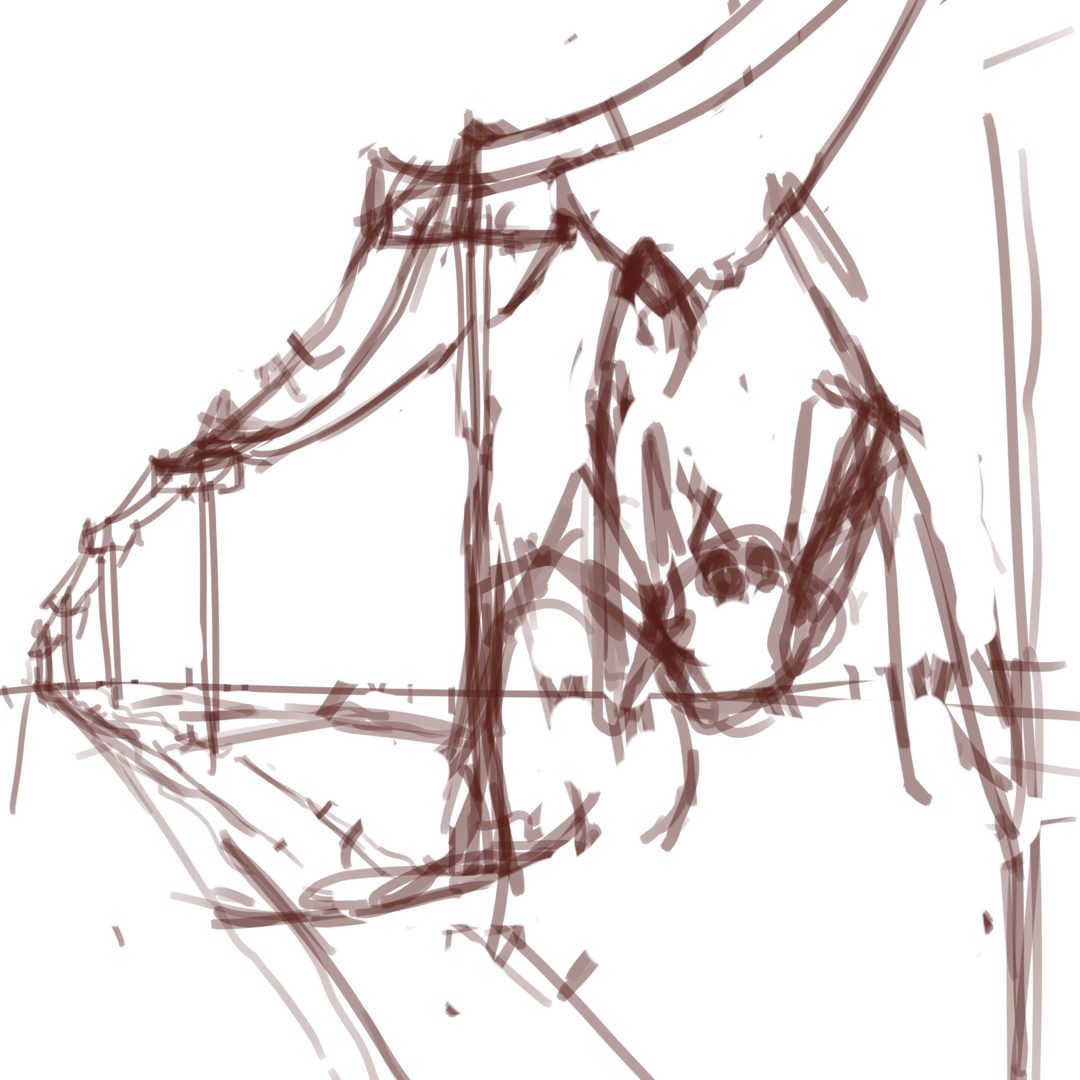 Then a paint job I wasn't happy with, haha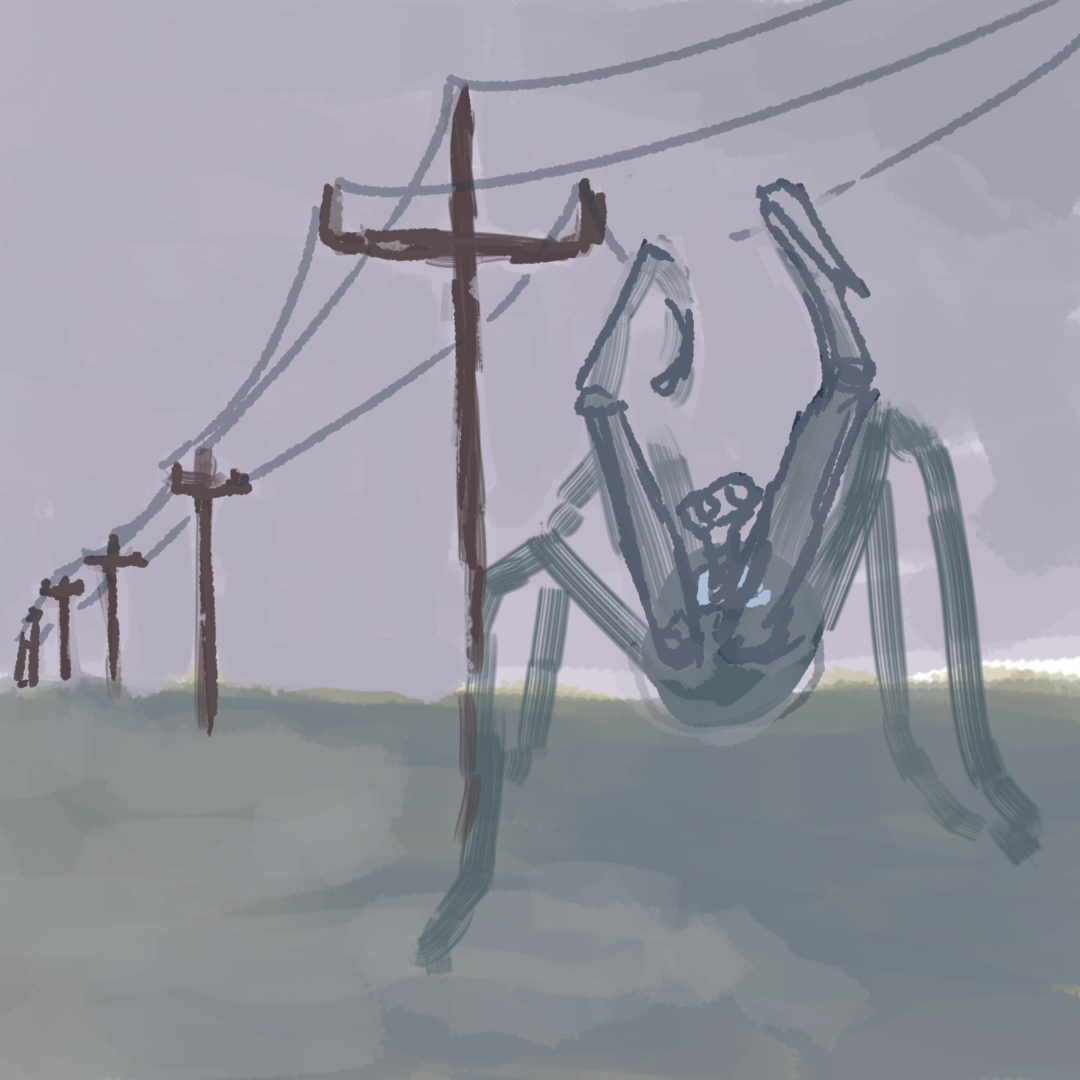 Then I decided I wanted lines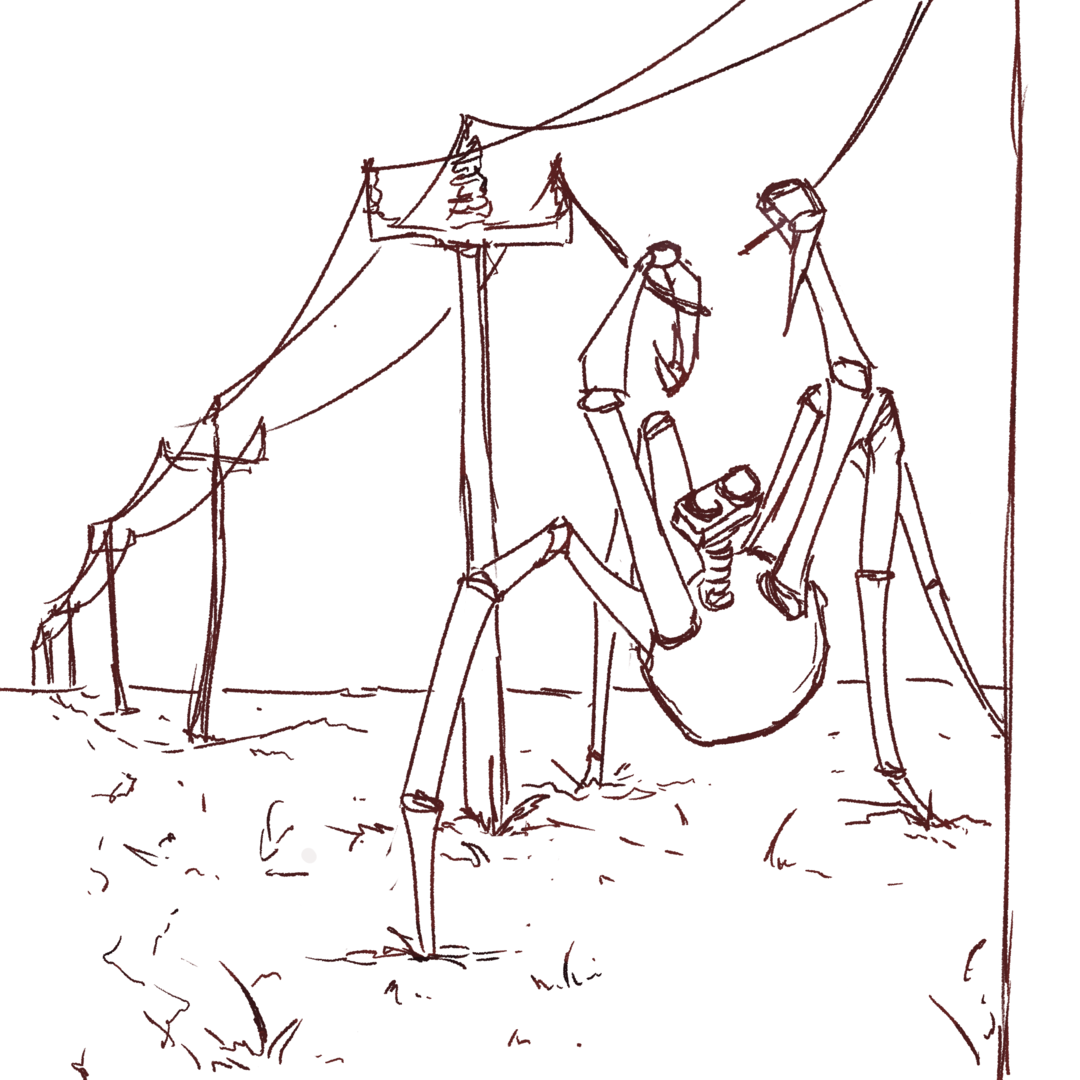 And a basically monochromatic paint job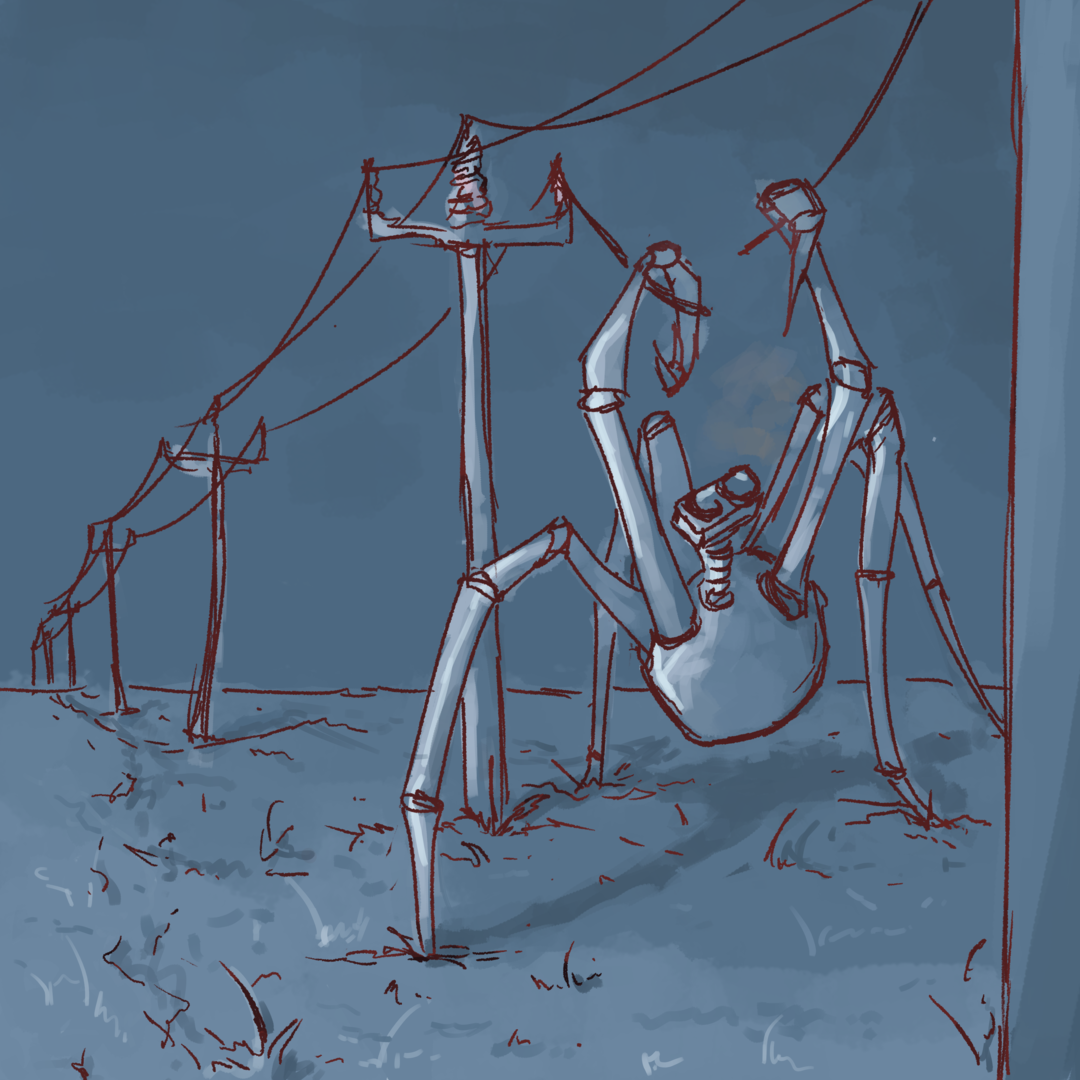 Some final touches of the power line sparks and general highlights to make the final thing again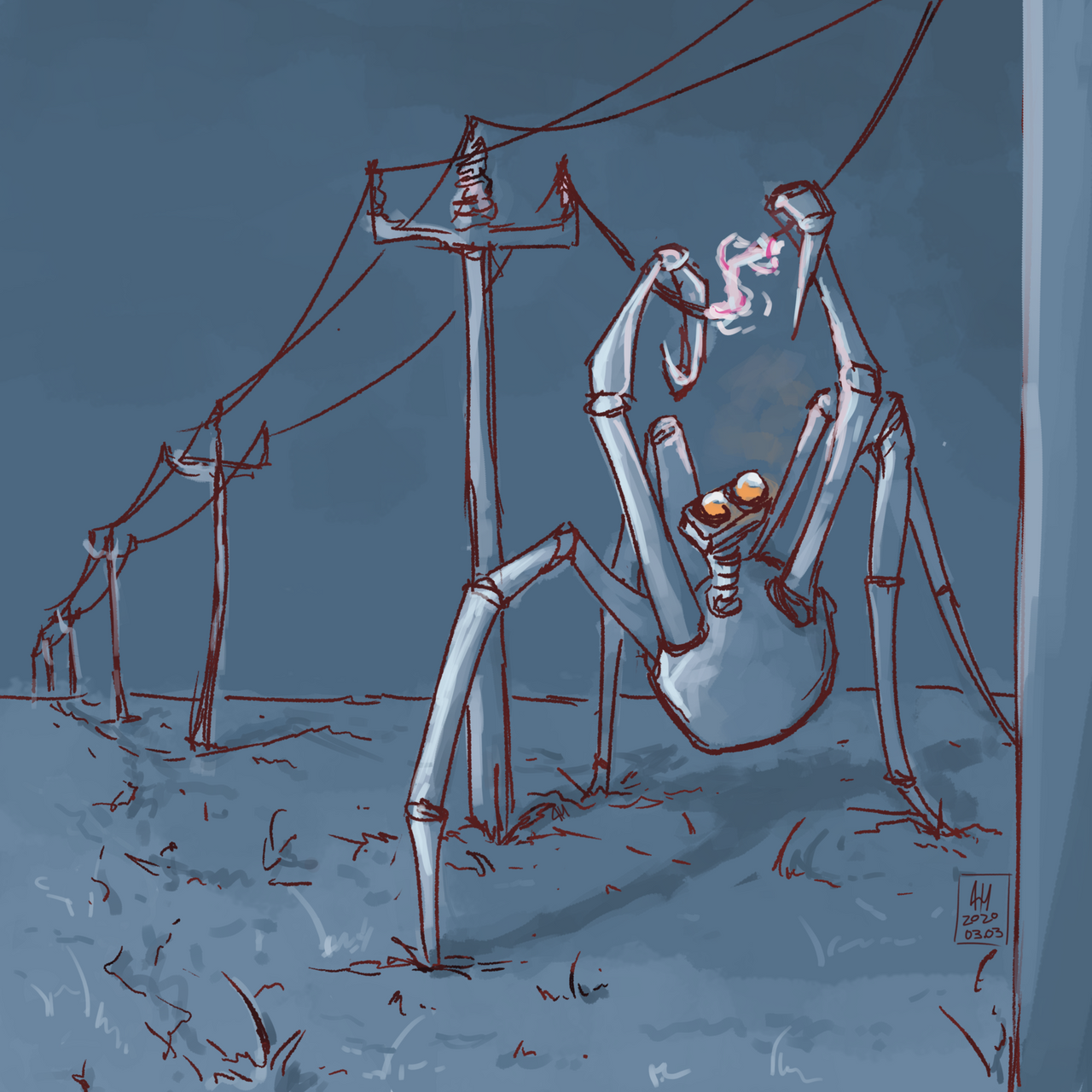 Thanks for reading/looking! And this is my first post in a community so I hope I'm doing it right and that it's okay for me to be posting here :)