"According to the multiverse theory, every decision we make, every step we take, gives rise to infinite worlds parallel to ours. I just hope my other "I's" do better."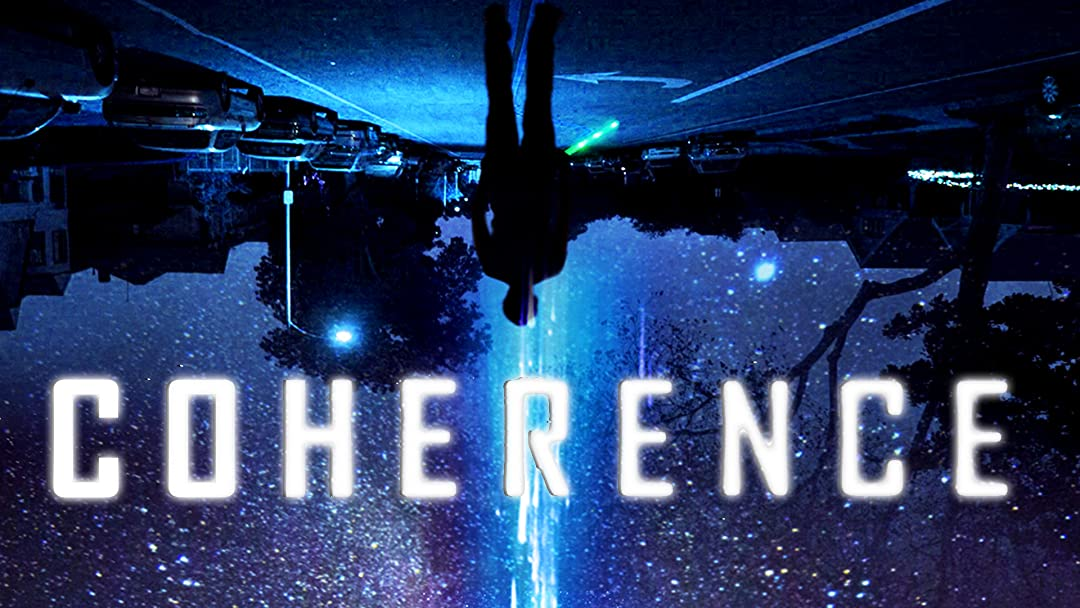 Greetings friends of Steemit.
I remember the recommendations they made me about this film, but without further ado, I prejudged it by its cover. Seeing that the actors, none of them were known, I thought it would be of poor quality, a big mistake. This film is the clear example, that with unknown actors (yes, good ones), low budget, but with a good plot and script, you can make works that are a jewel.
Without much paraphernalia, let's learn a little more about this indie film, underrated by many, "Coherence."
"Coherence" is an American science fiction and suspense film, released in 2013. Directed by James Ward Byrkit which was his first production as a director, starring Emily Baldoni, Maury Sterling, Nicholas Brendon, Elizabeth Gracen, Alex Manugian , Lauren Maher, Hugo Armstrong and Lorene Scafaria; these being basically the only participants in the film.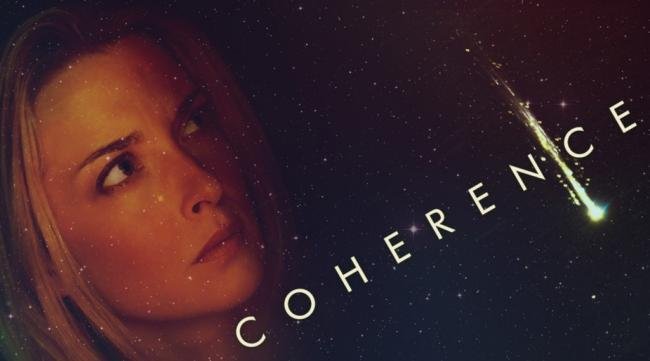 Synopsis.
On a night when a comet passes very close to Earth, Emily and Kevin have a party at Mike and Lee's house with other friends: Hugh and Beth, Amir and Laurie, Kevin's ex.
Everything seems to be going well when suddenly there is a blackout caused by the passing of the comet. Such an event affects the entire neighborhood and cell phones, except for a house, in the distance, where it appears to be, has not been affected by the incident.
Hugh, whose brother had warned him of the possibility of strange events that would be caused by the comet, decides to try to contact him by going with Amir to the house with light in the neighborhood. The two friends return with a mysterious box and very upset, since they say they have seen the same house with the same dinner for eight people.
Soon strange things start happening around them and they conclude that they are interacting with parallel universes with their respective parties. In fact they discover, thanks to a book by Hugh's physical brother collected from his car, that everything can be explained with the theory of Quantum Decoherence, whose example is Schrödinger's Cat Paradox.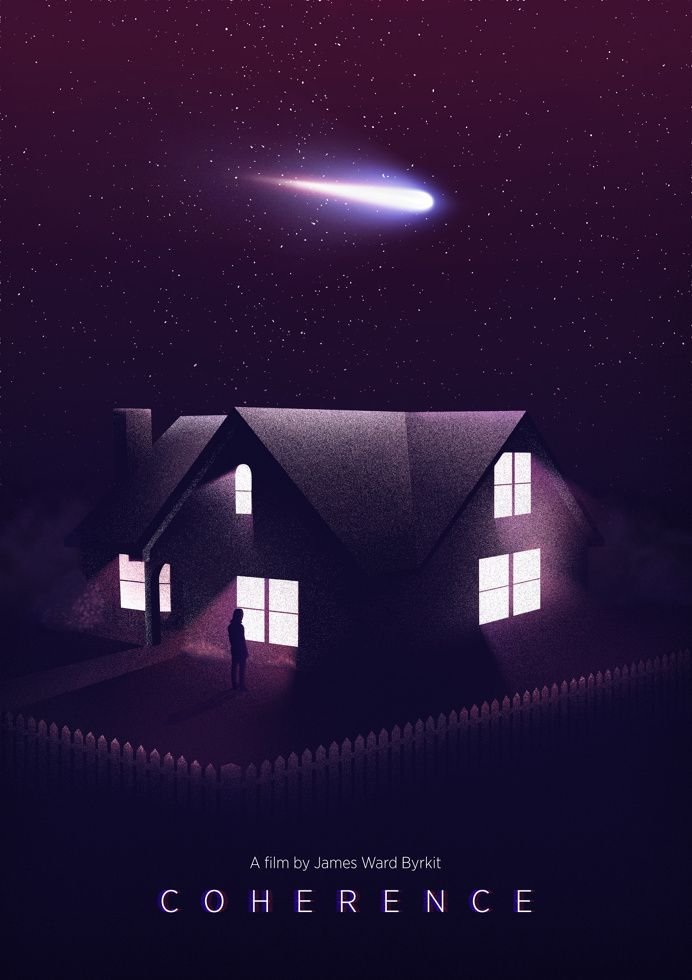 It's phenomenal how this movie plays with the various theories of quantum physics, and uses them to its own advantage, as a starting point for the plot. Vivid and correct performances that give that touch of realism to the film, and accompanied by that, within the main argument, we see human conflicts, which do not escape, even satisfactorily complement the main plot.
Coherence, is the debut of James Ward Byrkit, who undoubtedly makes his way to be one of the promising directors of the independent medium. And it is noteworthy that this work won several awards from film festivals such as:
New Wave Award for Best Storyline at Fantastic Fest in Austin (2013, won).

Award for Best Storyline at the Sitges Film Festival (2013, won).

Carnet Jove Jury Award for Best Production at the Sitges Film Festival (2013, won).

Black Tulip for Best New Director Film at the Imagine Film Festival (2014, won).

Imagine Movie Zone Award, Special Mention at the Imagine Film Festival (2014, won).

Award for the best film at the Bilbao Fantastic Film Festival (2014, won).
This debut film, with a newcomer director, actors not recognized worldwide, but with an exquisite plot will leave us wanting to see it again to understand it and will make us search on google for the famous scientific theory that is talked about in this film.
In conclusion, I recommend this good independent production. Yes, I warn that if you are not a follower of suspense, of this type of confusing movies, of a scientific and profound nature, this work is not for you. In the same way, it would be good to expand the field of view, and experience new experiences and sensations of cinematography. I leave trailer, without more to say, I say goodbye.
Greetings and thanks for your support.
@anderzerimar