"Each path is the right one. Everything could have been anything else and would have had the same meaning."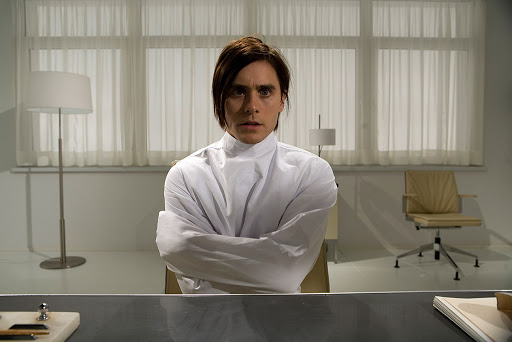 Greetings friends of Steemit.
I recently saw this great movie again, and as always, my skin trembles again, especially a scene that brings me mixed feelings, a heartbreaking scene that happens to the protagonist, when a child has to make a very difficult choice. A choice that, like me, as a child I was also involved in that crossroads. And that surely many will have gone through that situation, make a choice to choose one of your loved ones.
Without wanting to make spoilers so fast, today I want to bring you a little-known film, the truth, but that today, it already remains a cinematographic work of art, and I am not exaggerating; Let's learn more about "Mr. Nobody".
"Mr. Nobody" is a film of Belgian origin released in 2009, of science fiction and drama. Directed by Jaco Van Dormael and starring Sarah Polley, Diane Kruger, Rhys Ifans, Linh Dan Pham, and in the lead role Jared Leto, lead singer of the alternative rock group 30 Seconds to Mars.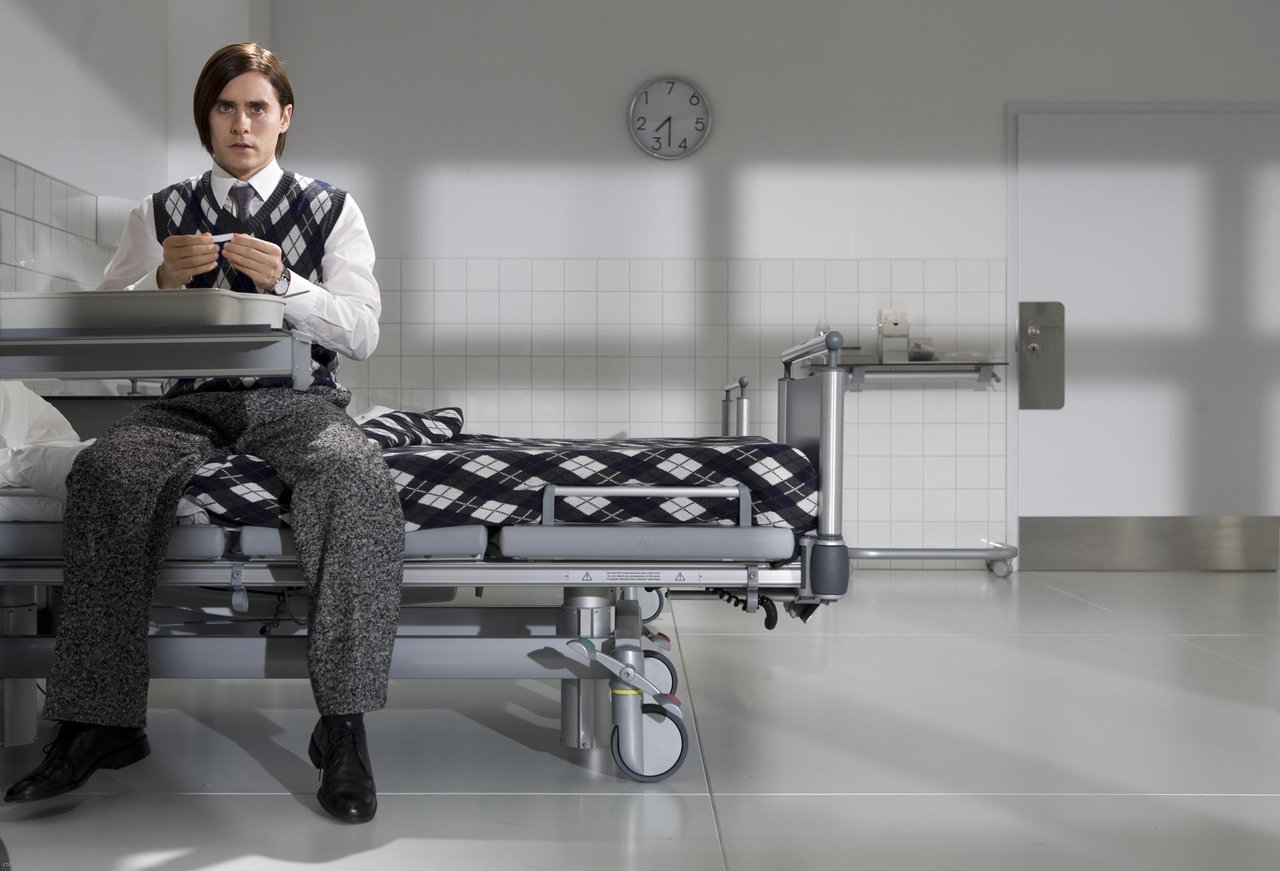 Synopsis.
Mr. Nobody, is the last mortal human on earth in the year 2092, because by the advances of science, society achieved immortality. Thus, Mr. Nobody or Nemo as he is called, with 120 years of age is a television celebrity because in the same style of a "reality Show" his death is expected, the last death of a human being.
Likewise, specialist doctors and psychologists study it, also trying to inquire about its past and the way of life of that time. It is in this context, to find out the life and identity of Nemo, is that the memories of this are vague and although he remembers his past he does so by remembering various pasts and futures of that past, and depending on each action he takes, different events will result as memories . Until its end, when it will leave us with more doubts than certainties.
This underrated film, either because of its nationality or because of the theme it wants to present to us, was not widely acclaimed in popular Hollywood. Well, this film presents us with various philosophical, psychological and even scientific concepts; that leaves us doubting the existential certainties of life, its beginning and end or simply a process without beginning or end, simply something cyclical.
Concepts like the Butterfly Effect, the Eternal Return, the Theory of the Ropes, the Big Bang, the Big Crunch, and even love itself, will make us re-watch the movie at least a few times, and look for other means to soak up much more on the issues raised within this work. I only leave, some samples but not the content, I do not want to give myself as a philosopher or psychologist to analyze it, I have my own criteria and conclusions, and I hope you also see the film and interpret it in your own way.
A separate mention is Jared Leto, who was only on my radar as an alternative rock singer, since I met him in his American group "30 Seconds to Mars". I had knowledge of some productions made by him, but the truth prejudged him without seeing any of them and after seeing this work and getting more soaked, I discovered that he has several nominations and acting awards including a Golden Globe and the Oscar, these two to best supporting actor And for sure, today, he is already massively known, since he also played the infamous Joker from the movie "The Suicide Squad". This multifaceted artist simply earned my respect and now I am ready to see another of his interpretations.
Finally, and to continue reflecting on this difficult situation, this film is the one; This already cult work will open our eyes regarding the decisions we make in the present and the repercussions that this would bring, in short, an explosion of sensations awaits them. That is why it is necessary to recommend it and I hope you will tell me your appreciations. No more to say, I say goodbye.
Greetings and thanks.
@anderzerimar