"How to make enemies: Be smart, elegant, sincere, cheerful, honest, happy. Help everyone, love everyone, prosper ... and you will see.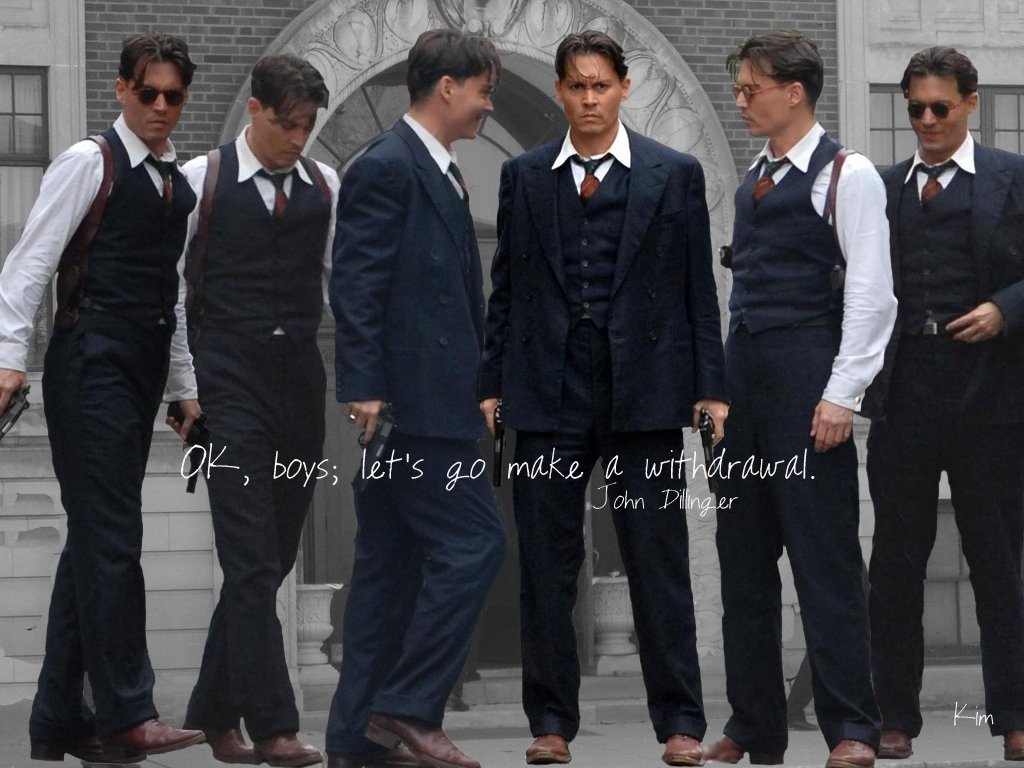 Greetings friends of Steemit.
Recently, with all this time we have been locked in by the blessed Coronavirus, I was encouraged to see a movie that I postponed for a long time, mostly because I prejudged it, since I did not imagine the main actor, representing a gangster and achieve to measure up; And if you ask me why, I would answer that great works and performances of the genre are recorded in my mind; with films such as Los Untocables, El Padrino, Cara Cortada, among others; and great actors playing masterful roles such as Al Pacino, Robert De Niro, Marlon Brando, Sean Penn, etc.
And this actor, whom I am referring to is Johnny Depp, who although one of the most representative of the Hollywood medium, I thought he would not approach the great performances of the genre, but I keep my mouth shut, even the film itself, all very good. Without much detour, let's learn more about "Public Enemies".
"Public Enemies" is an American film of the police drama genre, released in 2009. Directed by Michael Mann and starring Johnny Depp, Christian Bale, and Marion Cotillard. Film based on the novel of the same name by Bryan Burrough, which in turn was inspired by the story that unfolded during the time of the Great Depression, which focused on the FBI's search and capture of criminals John Dillingelson, and Pretty Br, Baby Face Neoy Floyd; sadly famous at that time for robbing banks.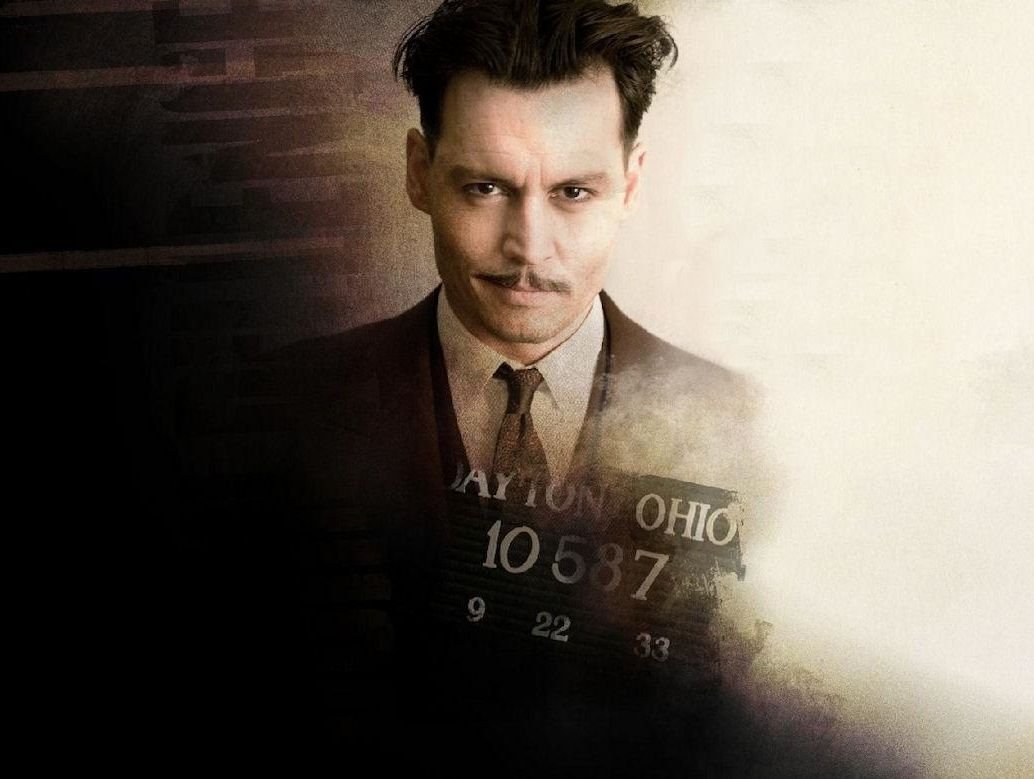 Synopsis.
FBI Agent Melvin Purvis (Christian Bale) has his sights set on robber John Dillinger (Johnny Depp) and others in an attempt to stem the great crime wave that has raged in Chicago during the frenzy of the 1930s. It is a gangster movie in Chicago in the 30s (time of the Great Depression), where a gang of bank robbers, led by John Dillinger (the main character), is chased by the police all over the country. The film begins when Dillinger is released from jail after 9 years for a minor supermarket robbery.
In captivity, he befriends a group of prisoners and together they escape, forming a gang that will rob banks of several states with armed hand, but without robbing or harming any civilian, which earns the respect of the more classes poor, and some even collaborate to hide them. In a night club he meets Billie Frechette, who would soon become the love of his life. Meanwhile, Dillinger and his gang are declared public enemies of the nation, and the police will do everything possible to capture them and put them behind bars.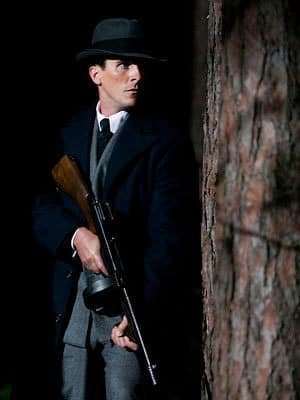 Although it is true, this work does not become a cult work, like others already mentioned, it is in fact that it is close to them. With masterful representations of Johnny Depp and Christian Bale, with antagonistic roles, it seems to us as in the plot, also off-screen that competition to overcome one another; making it difficult for us to give a verdict on who best plays his role. You will tell me.
To all this, to fail to mention the true story from which this production was inspired, would be to be ungrateful. John Dillinger, one of those Ruans who put the achievement of their goals before their life. From his first direct crime to jail, which he found in it more than a school to hone his talent for crime. Thus, as soon as he got out of prison and the country plunged into the depression of the 30s, he found no better way than to rob those who at that time (and I think that until today) were the villains of the film, banks; given that due to the crisis through these, the population had lost a lot of money, while the large financial companies seemed to survive the crisis, paid for by the state.
It is for this reason, that although a criminal, he earned a good reputation among the American people, becoming a modern "Robin Hood" for the population. For this reason, today it is a popular legend in the United States.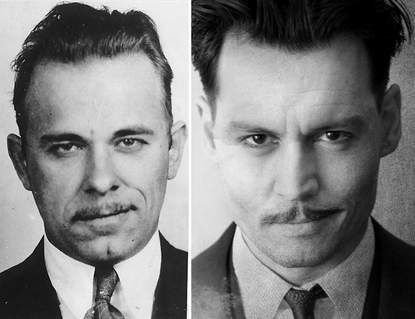 To finish, without further ado, it is necessary to recommend this production, that the truth was not in my mind, if it is not for a DVD of those that my father left in his film collection, when he was alive, and that I really did not encouraged to see; but I think that in this quarantine it was necessary and I do not regret it. I hope you tell me if you saw it and your opinions about the great actors who participate. No more to say, I say goodbye.
Greetings and thanks for the support.
@anderzerimar