"The Passion of Christ, destroyed my career, but I do not regret having accepted. What's more, that opportunity reinforced my faith."
Jim Caviezel.
"La Pasión de Cristo, destruyo mi carrera, pero no me arrepiento de haber aceptado. Es más, esa oportunidad reforzó mi fe".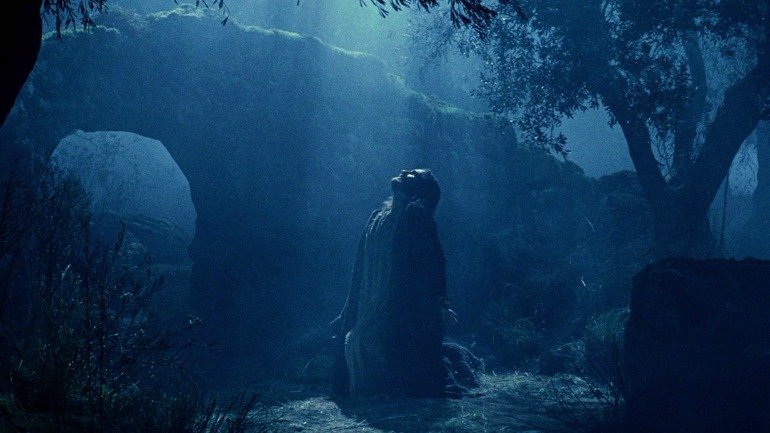 Greetings friends of Steemit.
It's funny, you can believe that with all this of the total quarantine here in my country, I had already lost track of time; and it was not for a friend, who reminded me of the dates we were on, at Easter. That friend told me that she just saw the movie "The Passion of the Christ", and I immediately remembered these dates of the bombing of Christian movies for the occasion.
To all this I remembered, to see the film again and added to that, a video of an interview with the protagonist of Jim Caviezel, in which he testifies to the experience that it was for him, to interpret such a role, like that of Christ. . For this reason and occasion, we will know more about "The Passion of Christ".
"The Passion of the Christ" is an American film released in 2004, with a Christian dramatic cut. It was directed by Mel Gibson and starred Jim Caviezel as Jesus of Nazareth. IN This movie Mel wanted to get out of the clichéd and fanciful recreation that took place in this tragic stage of the life of Jesus.
In this way, the director stuck to the gospels and the harshness, that the narrations of the apostles make of the torture of their teacher; even as he did with his previous production (Apocalypse), Mel decided to record in the languages ​​of that time, Latin, Hebrew and Aramaic with subtitles.
Saludos amigos de Sateemit.

Es curioso, pueden creer que con todo esto de la cuarentena total acá en mi país, ya había perdido la noción del tiempo; y no fue por una amiga que me recordó en las fechas en la que estábamos de semana Santa. Aquella amiga me contaba que recién vio la película de "La Pasión de Cristo", e inmediatamente recordé estas fechas de bombardeo de películas cristinas por la ocasión.

A todo esto recode también, ver de nuevo la película y sumado a eso, un vídeo de una entrevista que le hacen al protagonista de Jim Caviezel, en la cual da testimonio de la experiencia que fue para él, interpretar semejante papel, como el de Cristo. Por este motivo y ocasión, conoceremos más de "La Pasión de Cristo".

"La Pasión de Cristo" o en ingles "The Passion of the Christ" es una película estadounidense estrenada en el año de 2004, de corte dramático cristiana. Fue dirigida por Mel Gibson y protagonizada por Jim Caviezel como Jesús de Nazaret. EN Esta película Mel, quiso salir del tópico y fantasiosa recreación que se hacían en de esta etapa trágica de la vida de Jesús.

De esta manera, el director se quiso ceñir a los evangelios y a la crudeza que las narraciones de los apóstoles hacen del suplicio de su maestro; incluso al igual que lo hizo con su anterior producción (Apocalípto), Mel decidió grabar en los idiomas de aquel tiempo el latín, hebreo y arameo subtitulado.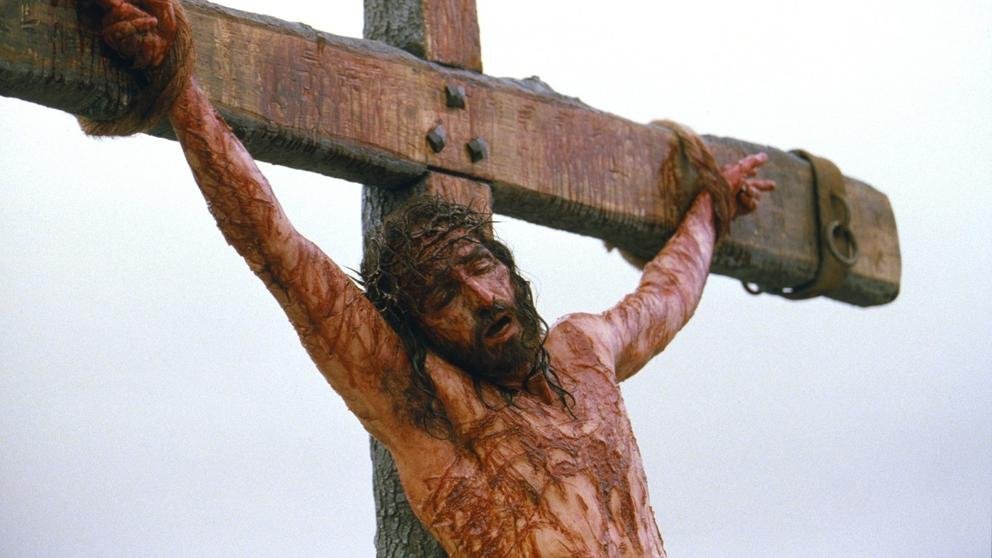 Synopsis.
Year 33 of our era. In the Roman province of Judea, a mysterious carpenter named Jesus of Nazareth begins to announce the arrival of the "kingdom of God" and surrounds himself with a group of humble fishermen: the Apostles. For centuries, the Jewish people had awaited the arrival of the Messiah - a providential personage who would liberate their sacred homeland and establish a new order based on justice.
Jesus' teachings attract a large crowd of followers who recognize him as the Messiah. Alarmed by the situation, the Sanhedrin, with the help of Judas Iscariot, one of the twelve Apostles, arrests Jesus. Accused of treason to Rome, Christ is handed over to Pontius Pilate, who, to avoid a riot, condemns him to die on the cross as a common criminal.
Sinopsis.

Año 33 de nuestra era. En la provincia romana de Judea, un misterioso carpintero llamado Jesús de Nazareth comienza a anunciar la llegada del "reino de Dios" y se rodea de un grupo de humildes pescadores: los Apóstoles. Durante siglos, el pueblo judío había esperado la llegada del Mesías – personaje providencial que liberaría su sagrada patria e instauraría un nuevo orden basado en la justicia-.

Las enseñanzas de Jesús atraen a una gran multitud de seguidores que lo reconocen como el Mesías. Alarmado por la situación, el Sanedrín, con la ayuda de Judas Iscariote, uno de los doce Apóstoles, arresta a Jesús. Acusado de traición a Roma, Cristo es entregado a Poncio Pilato, quien, para evitar un motín, lo condena a a morir en la cruz como un vulgar criminal.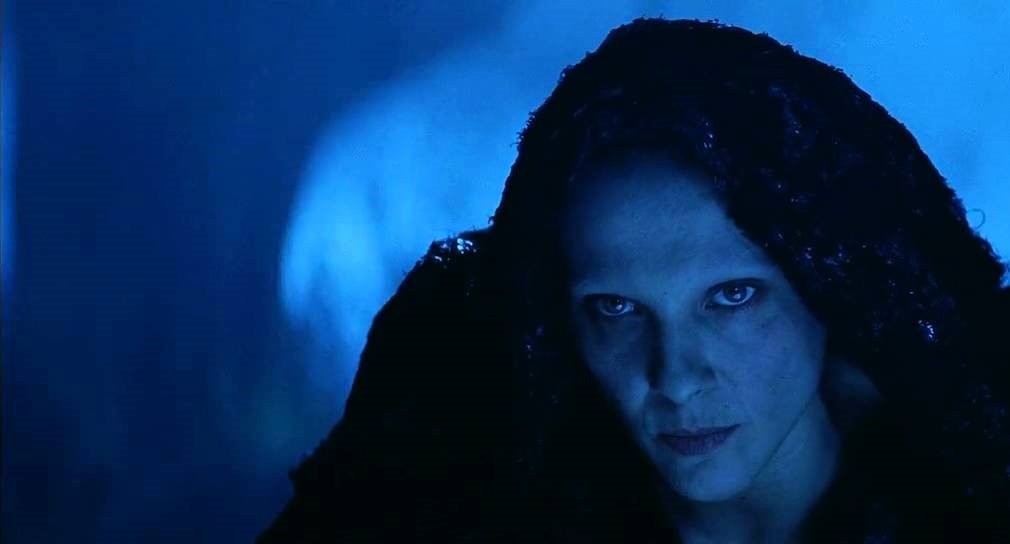 This great film was nominated for three Academy Awards, for Best Makeup, Best Soundtrack, and Best Cinematography. Although she did not win a statuette, she was nominated for several international film awards, winning twenty-two of them. The criticisms were divided into two types, one for the supposed anti-Semitism and the harshness of the scenes that occur in the martyrdom of Jesus.
A special mention of this work was the masterful interpretation and blending in with Jim's plot, to the point of exposing his life; This is evidenced in his testimonies in interviews, especially one, that the first time I saw him he had a lot of meaning for me. It was in an interview that was done in the middle of a crowd of people, for a program; Here he recounts his experience, how hard it was, and how he assumed the responsibility he was carrying out playing a character of the magnitude of Jesus. Likewise, since at the time it brought me a time of peace, I will share the video of that interview and I hope it will also serve you something, like me.
Esta gran película fue nominada a tres premios de la academia, a mejor maquillaje, mejor banda sonora y mejor fotografía. Si bien no se hizo merecedora de ninguna estatuilla, fue nominada a varios premios cinematográficos internacionales, ganando veintidós de ellas. Las criticas se dividieron en dos tipos uno por el supuesto antisemitismo y la crudeza de las escenas que se dan en el martirio de Jesús.

Un apartado, de esta obra fue la magistral interpretación y mimetización con la trama de Jim, hasta el extremo de exponer su vida; esto queda evidenciado en sus testimonios en entrevistas, en especial una, que la primera vez que lo vi tuvo mucho significado para mi. Fue en una entrevista que se le hizo en medio de una multitud de gente, para un programa; aquí el cuenta su experiencia, lo duro que fue, y como asumió él la responsabilidad que estaba desempeñando interpretando a un personaje de la envergadura de Jesús. Así mismo, como en su momento me trajo un tiempo de paz, compartiré el vídeo de esa entrevista y espero también les sirva de algo, como a mi.
Like many, I also postponed seeing this film, for many such violence and heartbreaking images, that was how it was advertised, so some did not like it. But in my case, I have to admit that it was mainly because I was already bored with so many productions of this cut, especially at Easter.
Finally, this film is not a work of art, it is a good production and above all very symbolic for Christians, outside the hatreds that some people want to see where there is none; I think that recognizing, what that man really suffered and faced, I will not say mystical or spiritual, is one of the highest men in the history of humanity.
Without further ado, although there is a lot to say about this work, surely many have not seen it yet, due to the objections I mentioned above, but I think it is necessary to do it, and what better now that we come out of these times of Easter. Now yes, I say goodbye.
Greetings and thanks.
Como muchos, yo también pospuse ver esta película, para muchos el ver tanta violencia y desgarradores imágenes, fue así como se publicito, no gustó algunos. Pero en mi caso, tengo que reconocer que fue sobre todo porque ya estaba aburrido de tantas producciones de este corte, en especial en semana santa.

Finalmente, esta película no es una obra de arte, sí es una buena producción y sobre todo muy simbólica para los cristianos, fuera de los odios que algunas personas quieren ver donde no hay, creo que reconocer lo que verdaderamente sufrió y padeció ese hombre, no diré místico o espiritual, es uno de los hombres más elevados en la historia de la humanidad.

Sin más que decir, aunque de esta obra hay mucho que decir, seguro muchos no la han visto aún, por los reparos que mencione anteriormente, pero creo que es menester hacerlo y que mejor ahora que salimos de estas épocas de semana Santa. Ahora sí, me despido.
Saludos y gracias.
@anderzerimar