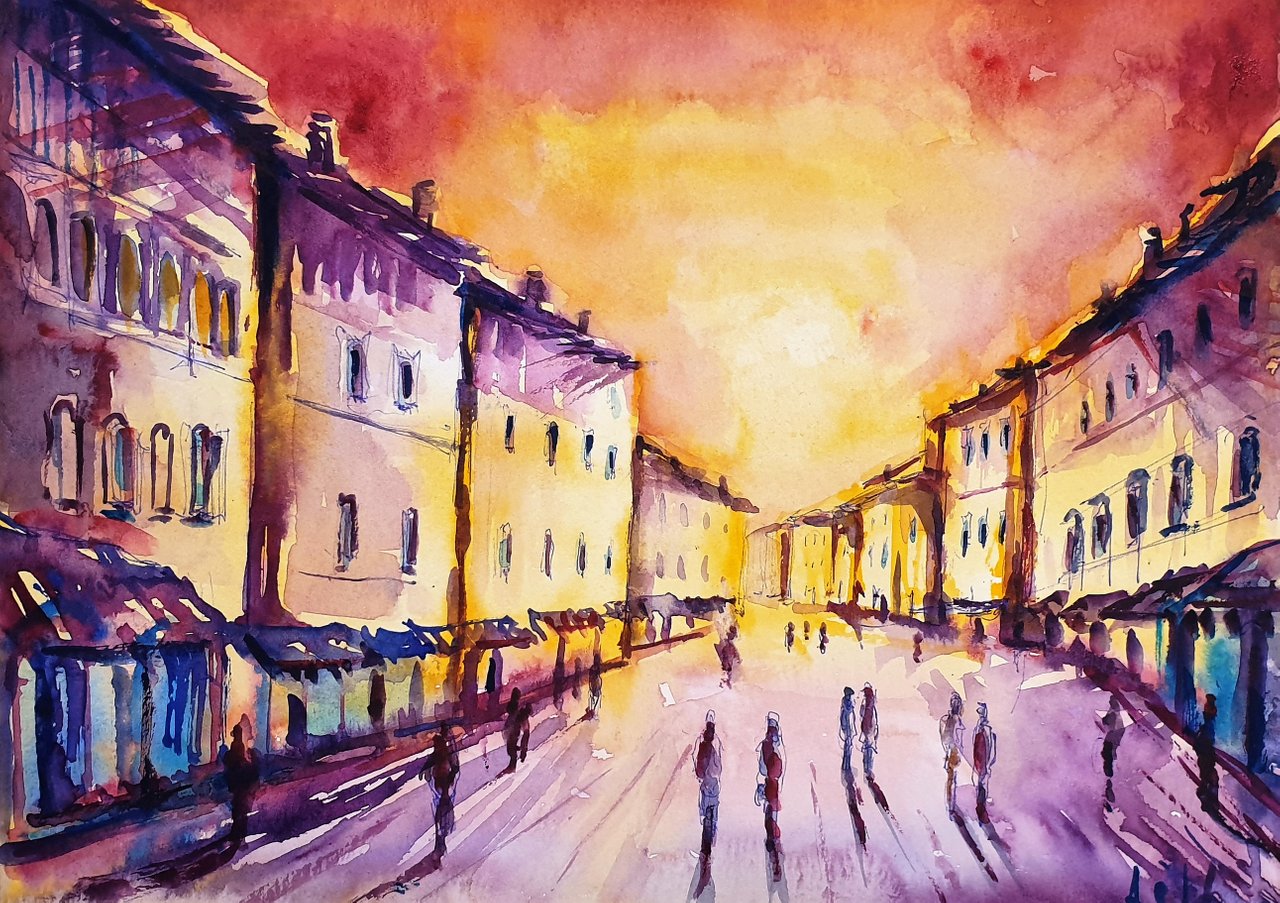 Backlight


2  0  2 0 
watercolor on paper
Backlight
Hello everyone and welcome back to my blog. Today's inspiration was given to me by a day in beautiful colors, where the sun illuminated the houses creating purple and blue shadows.
So I pulled out of memory a country illuminated at sunset, where the backlight effect is the main protagonist of the painting.
I leave you with the steps of the painting with some explanations.
1
The first step is to wet the sheet of paper well with water, you can see it from the reflections on the water of the sheet.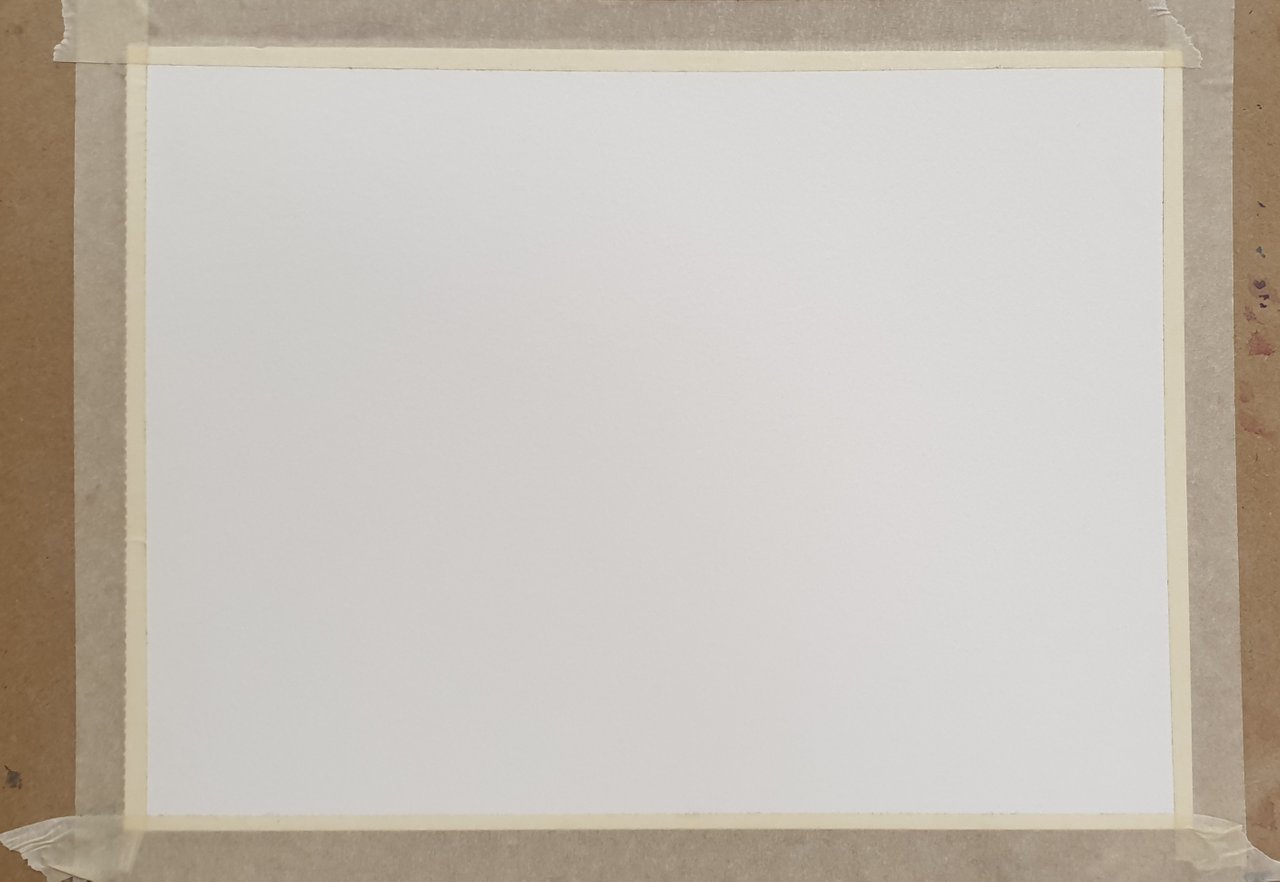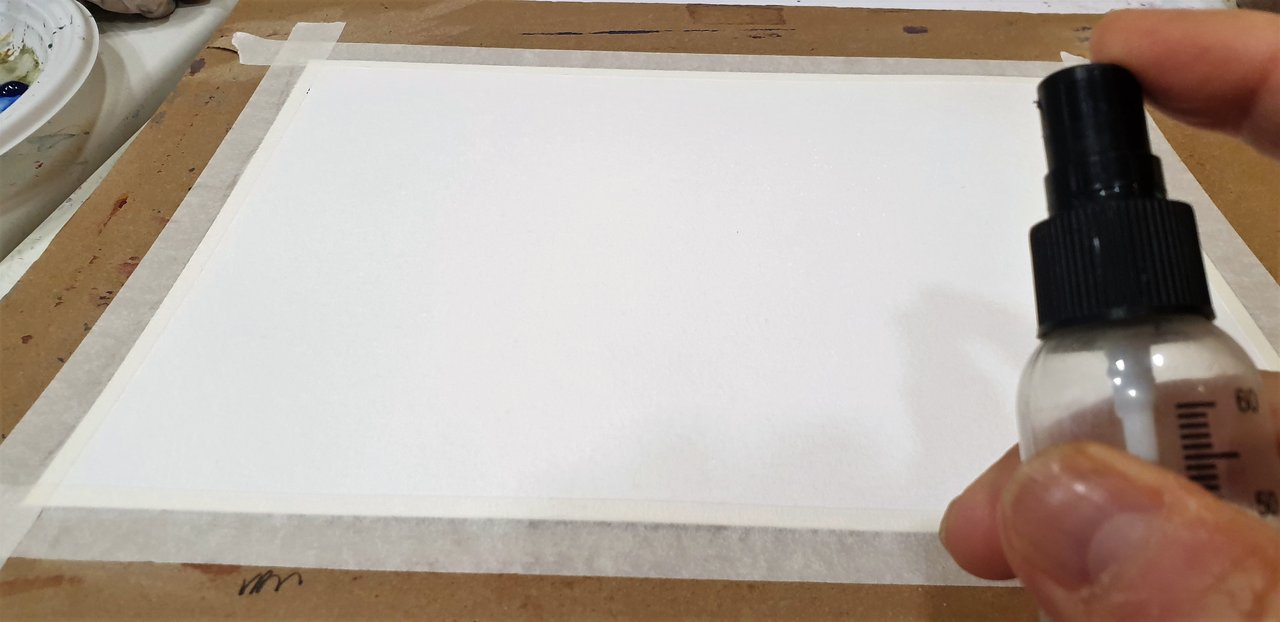 2
I gave a first coloring with the basic colors, chrome yellow and violet, outlining the first houses.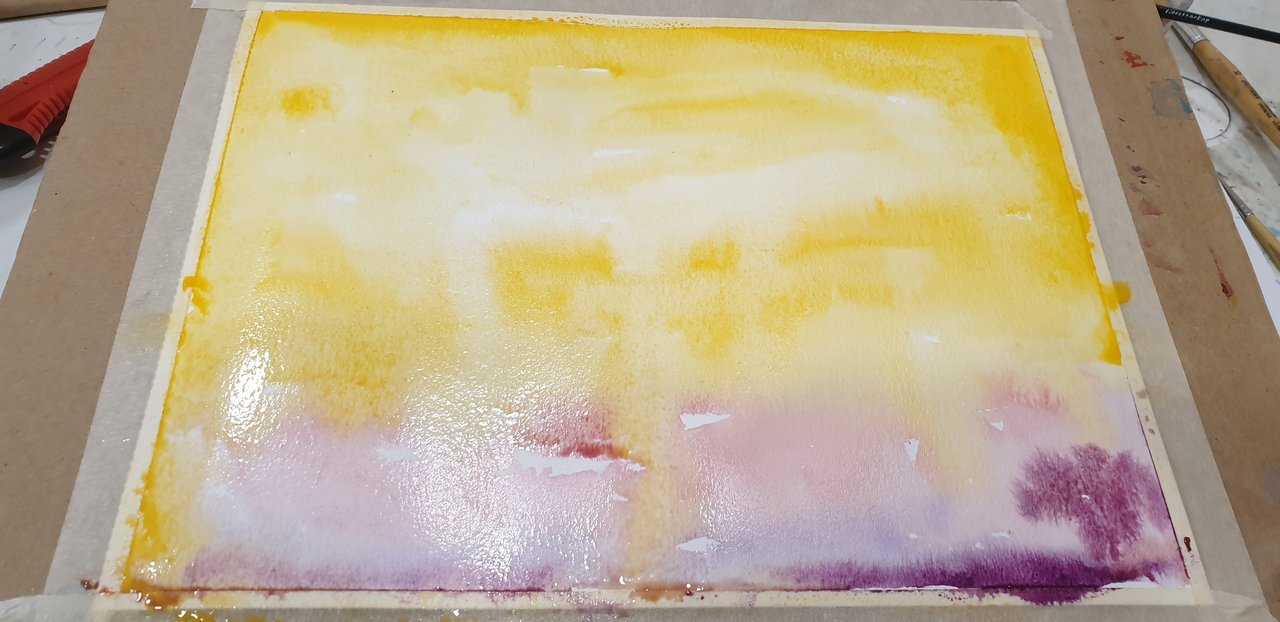 3
With color lines I highlighted the perspective of the street and the side houses, I also colored with cerulean blue to enliven the scene.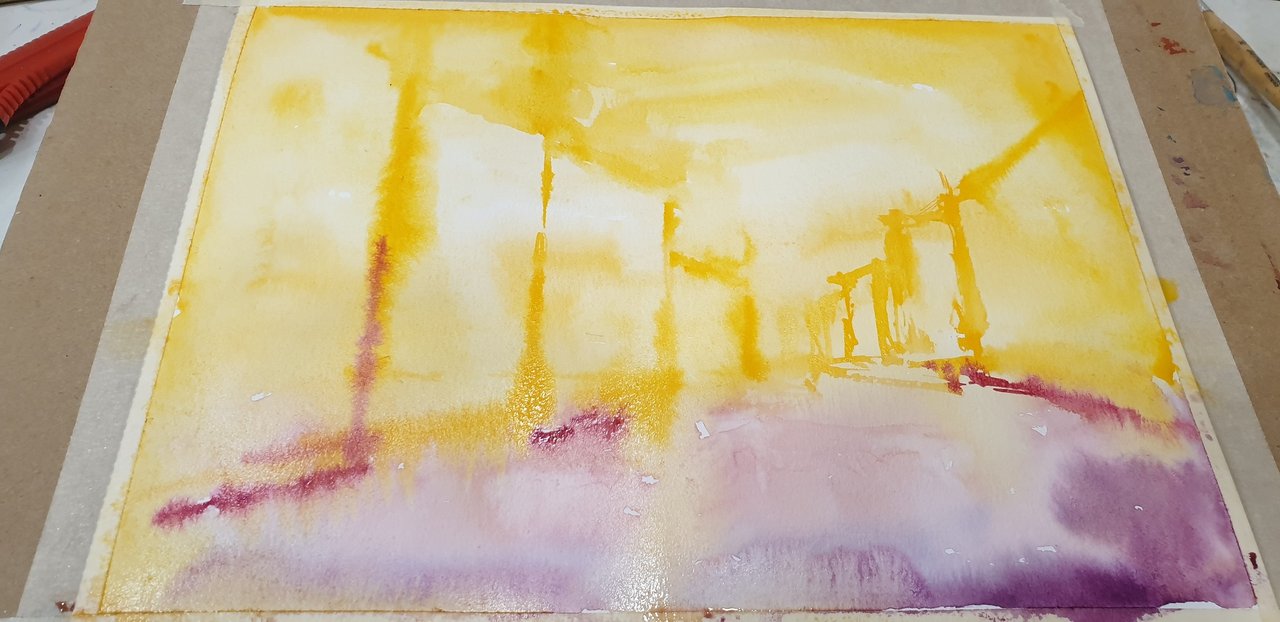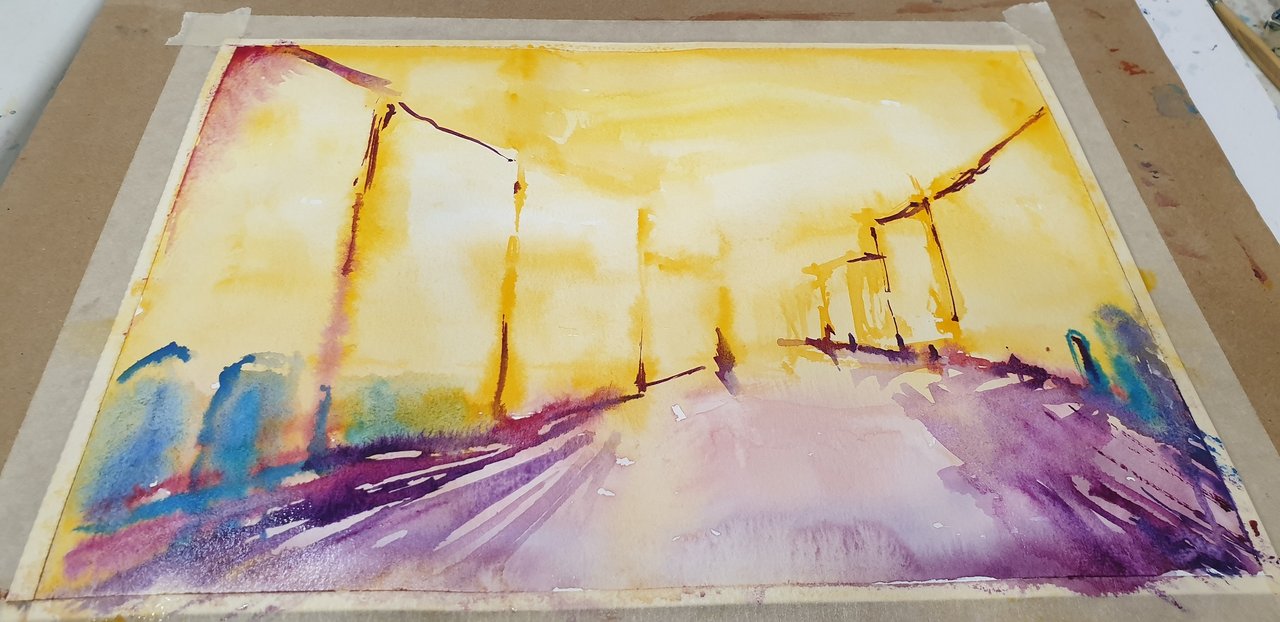 4
With the blue pen I drew some figures walking on the street.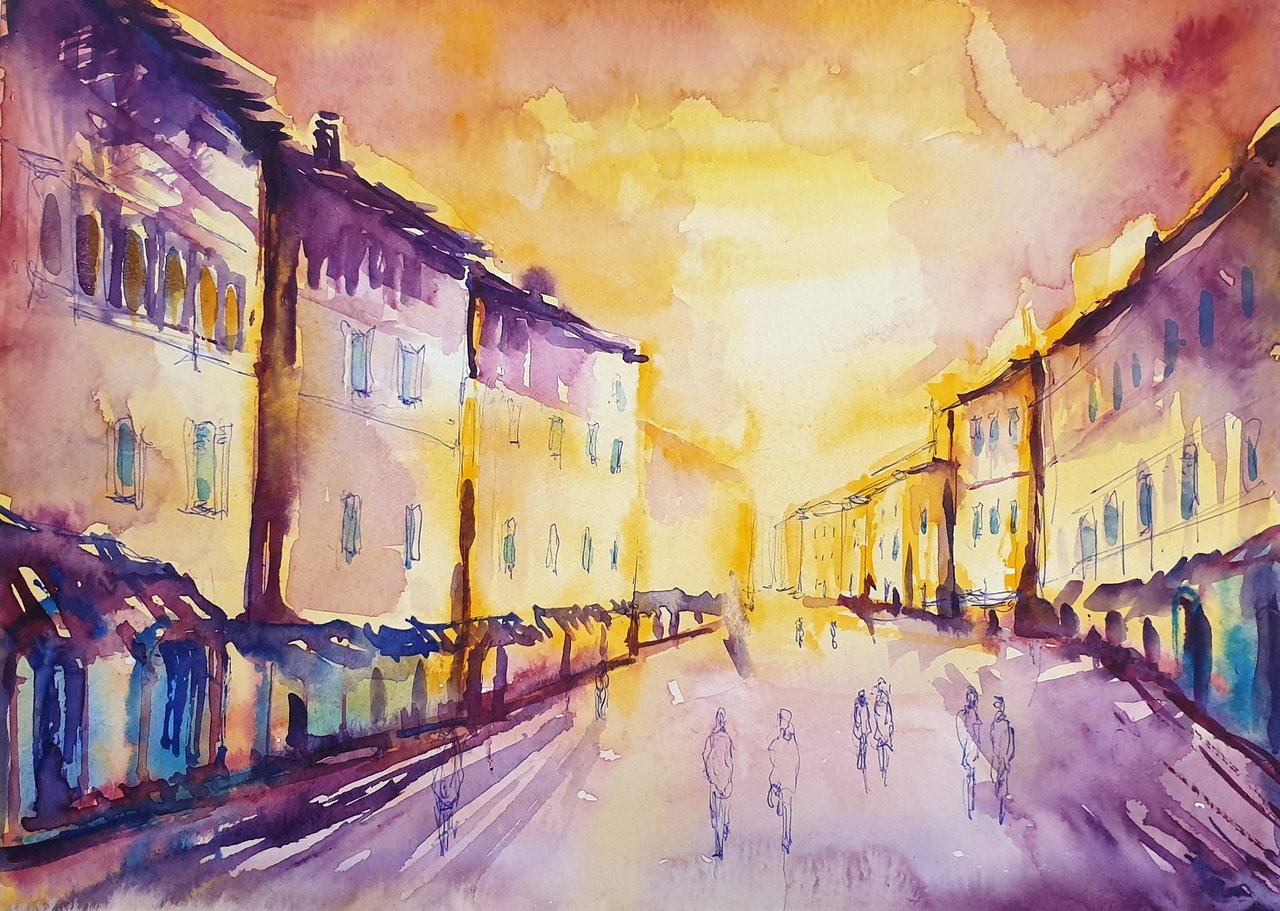 5
Finally I strengthened the sky with carmine red.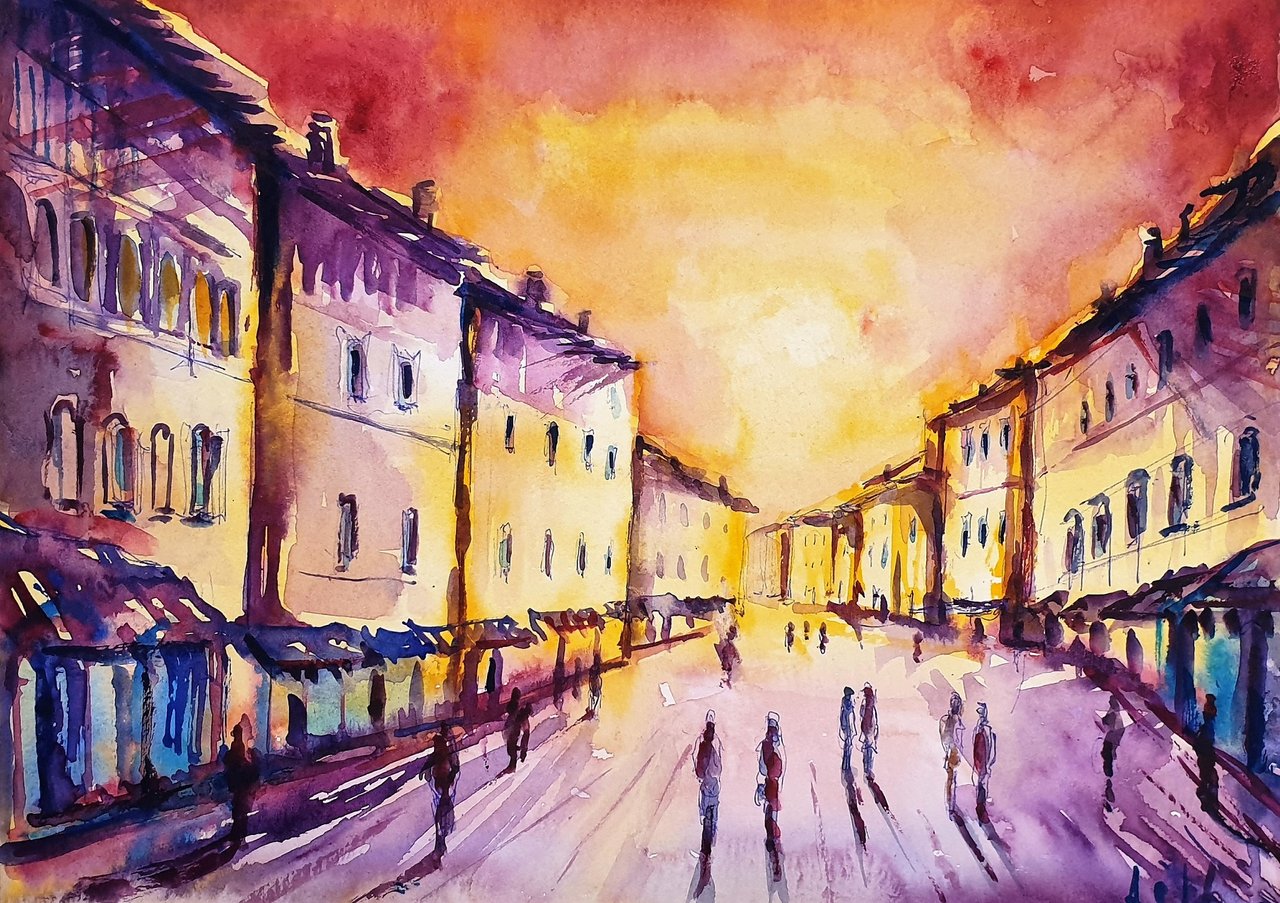 I hope you like the painting.
Best regards
Armando.

Controluce
Ciao a tutti e bentornati sul mio blog.
L'ispirazione di oggi mi è stata data da una giornata dai colori bellissimi, dove il sole illuminava le case creando delle ombre viola e blu. Quindi ho tirato fuori dalla memoria un paese illuminato al tramonto, dove l'effetto controluce è il protagonista principale del dipinto.
Vi lascio con gli steps del dipinto con alcune spiegazioni.
Il primo passaggio è quello di bagnare per bene con acqua il foglio di carta, potete vederlo dai riflessi sull'acqua del foglio.
Ho dato una prima colorazione con i colori base, giallo cromo e violetto, delineando le prime case.
Con linee di colore ho messo in evidenza la prospettiva della strada e le case laterali, ho colorato anche con del blu ceruleo per movimentare la scena.
Con la penna di colore blu ho disegnato alcune figure che passeggiano sulla strada.
Infine ho rafforzato con il rosso carminio il cielo.
Spero che il dipinto vi piaccia, un abbraccio.
Armando.