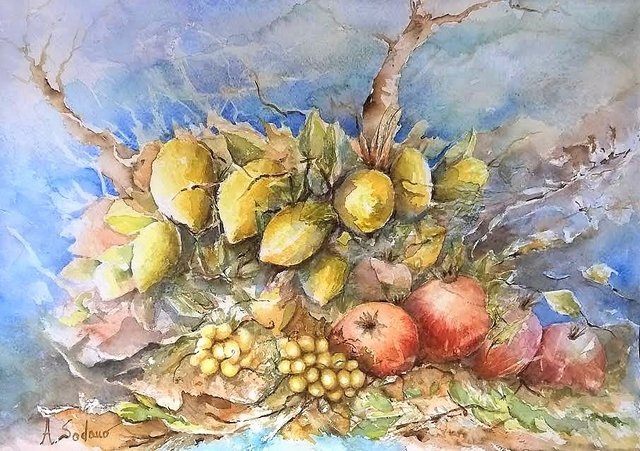 Fruits in the sky and in the water


2  0  2 0 
watercolor on paper
Fruits in the sky and in the water.
Hello everyone and welcome back to my blog. Today I propose a watercolor painting that wants to remind us of the substance of which we are composed. Water, a magic of nature of vital importance for living beings and unfortunately is not available to everyone. We all know the problems related to water, indiscriminate use and its scarcity, 97.5% of the water on our planet is salty and the remaining part 2/3 is ice.
Water has been a source of wars for hoarding for years and will be increasingly precious, the white gold of peoples. But I speak to you of my pictorial work which in some way is linked to nature, which I wanted to highlight in many aspects.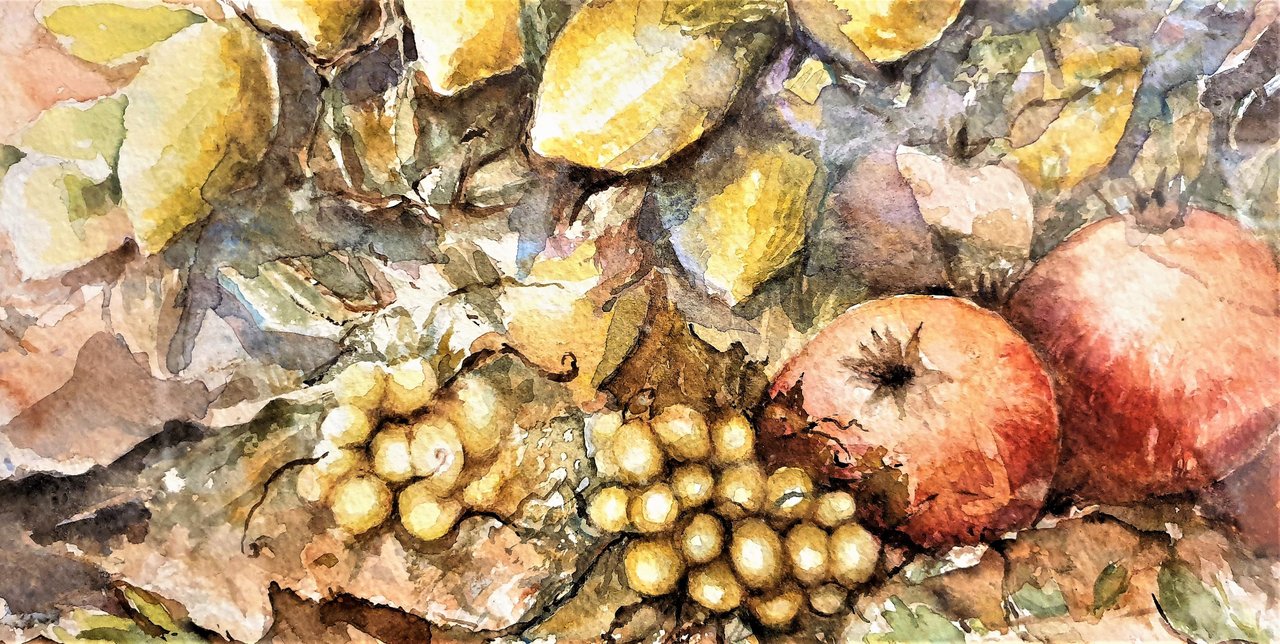 I created a simple and frequent subject of pictorial art: Still Life, below an example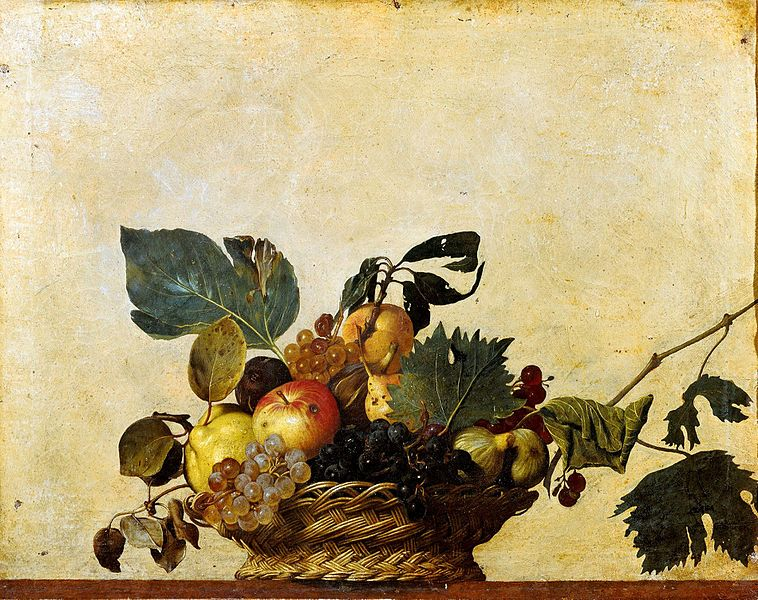 Caravaggio - basket of fruits
The most famous still life of art painted by Caravaggio in 1599.
but in a more dynamic key, without the classic base or top of a table, objects rest. I painted a composition of different fruits within the water or the sky according to your interpretations.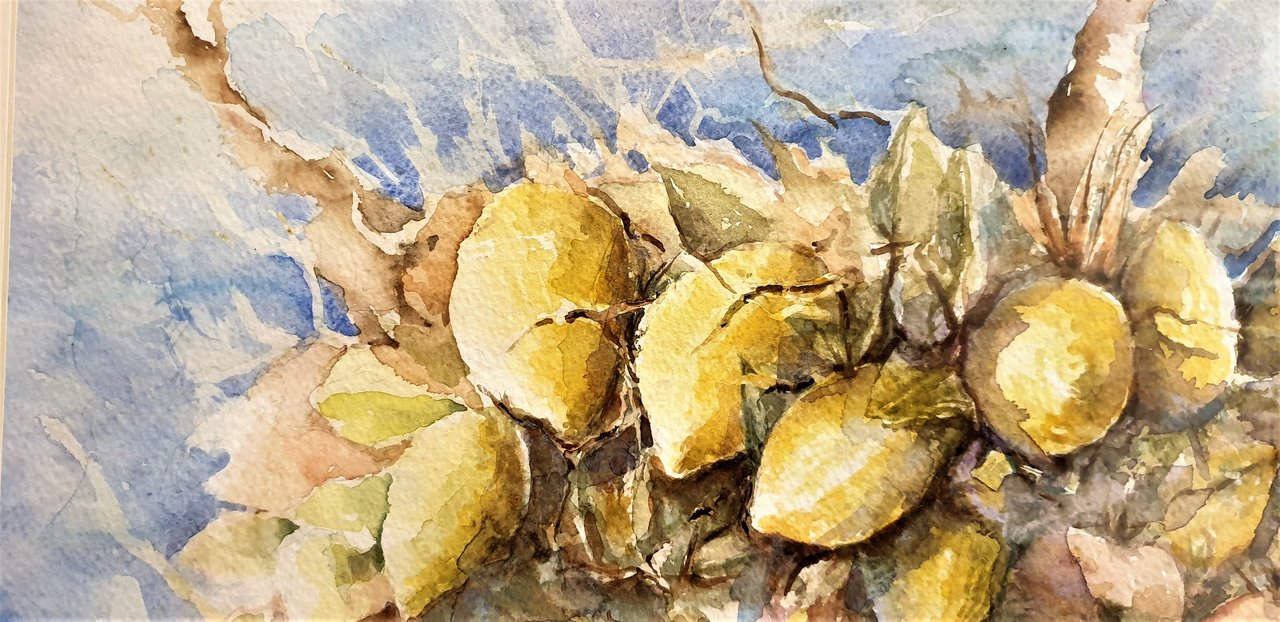 I wanted to represent the fruit still alive, almost attached to an underwater rock where branches and algae float around lemons or pomegranates.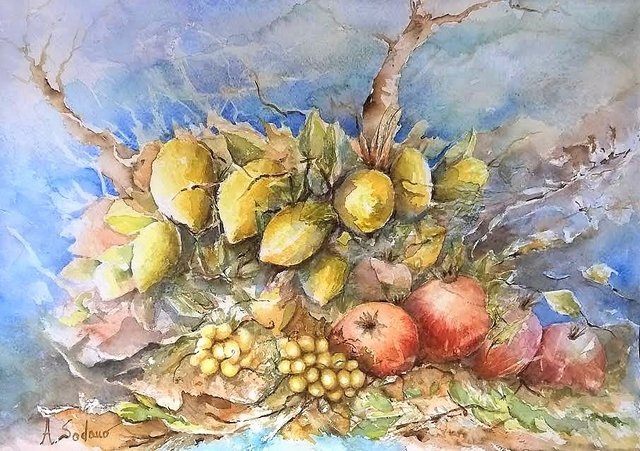 I tried to give vitality to the classic still life, placing it in a natural context rich in vital energy.
To paint the fruit, I used subjects from some photographs that I shared.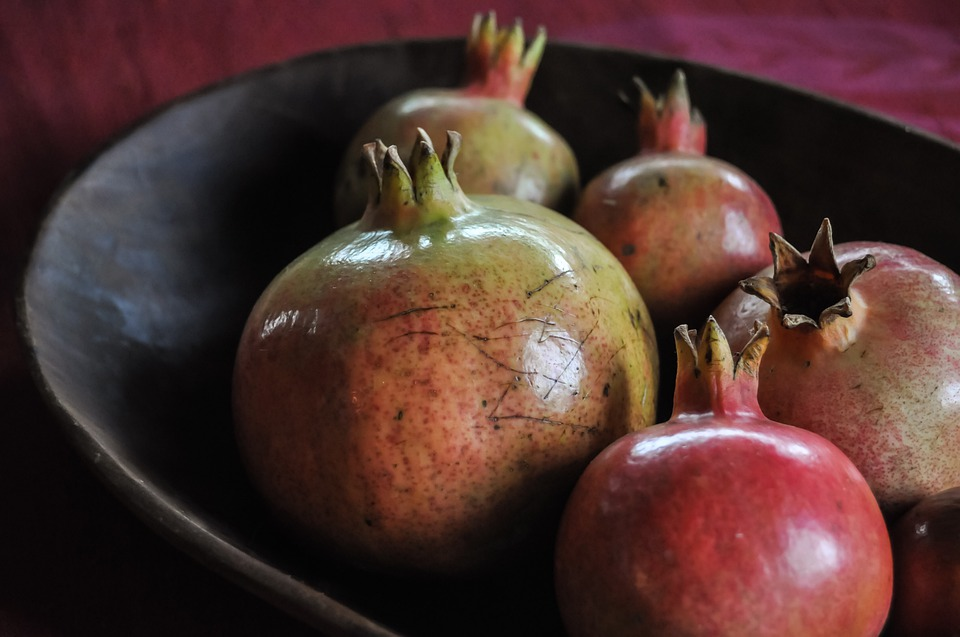 pomegranates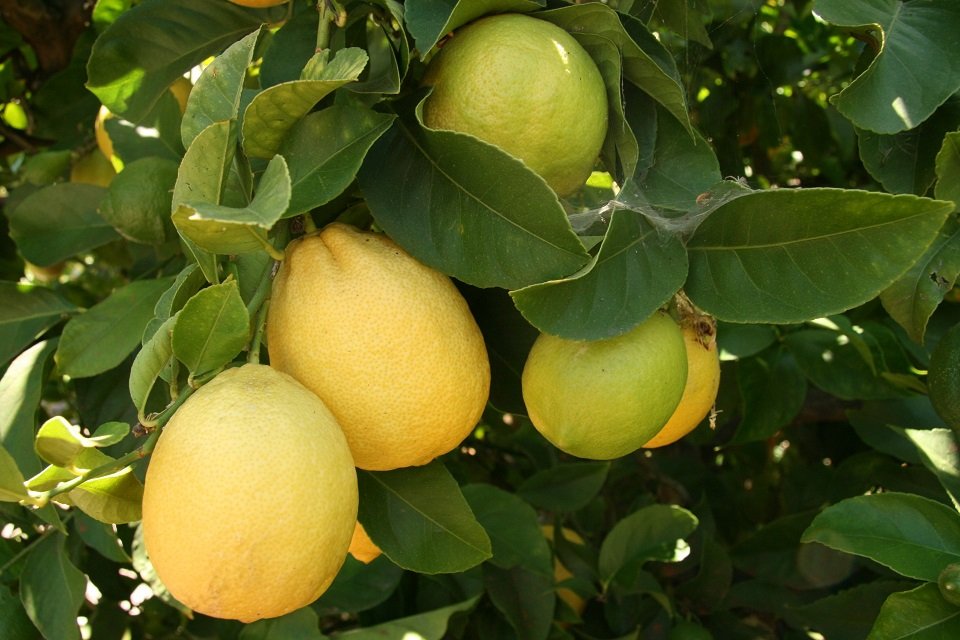 lemons with leaves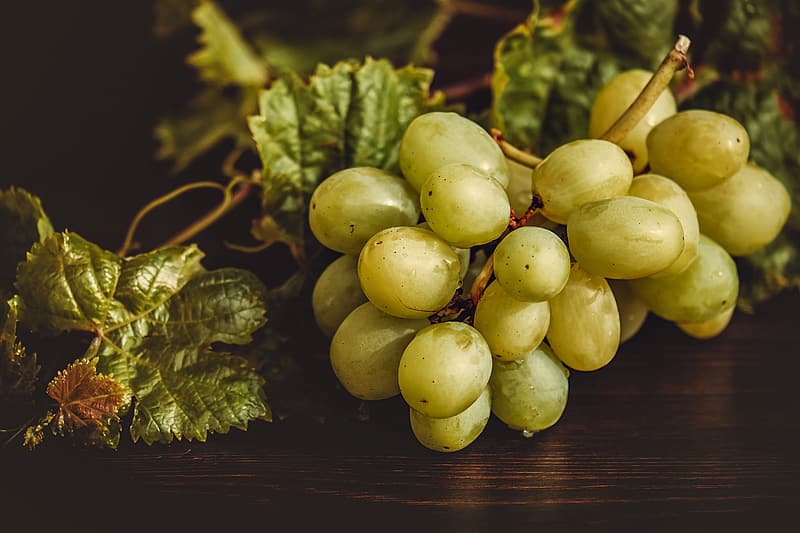 white grapes
I hope you enjoyed the painting. A hug. Armando.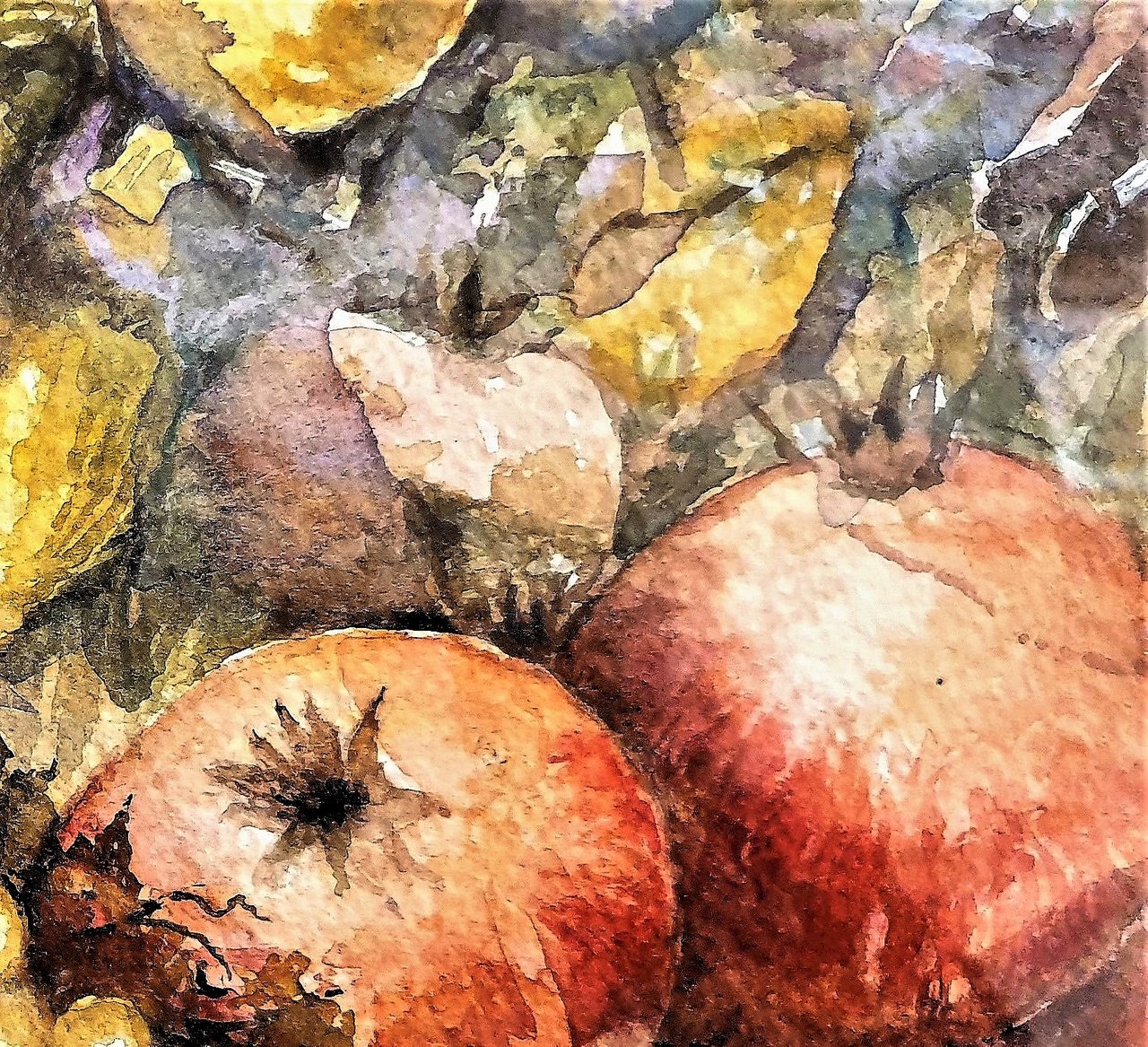 detail
Frutta nell'acqua.
Ciao a tutti quanti e bentornati sul mio blog. Oggi vi propongo un dipinto ad acquarello che ci vuole ricordare la sostanza di cui siamo composti. L'acqua, una magia della natura di vitale importanza per gli esseri viventi e purtroppo non è a disposizione di tutti quanti. Conosciamo tutti le problematiche legate all'acqua, all'uso indiscriminato e alla sua scarsità, il 97,5% dell'acqua del nostro pianeta è salata e della parte rimanente i 2/3 sono ghiaccio.
L'acqua è già da anni fonte di guerre per l'accaparramento e sarà sempre più preziosa, l'oro bianco dei popoli. Ma vi parlo del mio lavoro pittorico che in qualche maniera è legato alla natura, che ho voluto evidenziare in molti aspetti.
Ho realizzato un semplice e frequente soggetto dell'arte pittorica: la natura morta, ma in chiave più dinamica, senza la classica base o piano di un tavolo sove poggiano gli oggetti.
Ho dipinto una composizione di differenti frutti all'interno dell'acqua o del cielo secondo le vostre interpretazioni.
Ho voluto rappresentare la frutta ancora viva, quasi agganciata ad uno scoglio sott'acqua dove fluttuano rami e alghe intorno ai limoni o ai melograni.
Ho cercato di dare molta vitalità alla classica natura morta, inserendola in un contesto naturale e ricco di energia vitale.
Per realizzare la frutta ho usato dei soggetti di alcune fotografie che ho condiviso.
Spero che il dipinto vi sia piaciuto.
Un abbraccio.
Armando.

my Facebook page: https://www.facebook.com/armando.sodano


Art teacher
Curator of cultural activities
Artistic director and President of the Cultural Association "I Colori della Vita"
https://www.icoloridellavita.life/
and "Fuori Controllo" Festival
https://www.facebook.com/fuoricontrollofestival/