New York bay


2  0  2 0 
watercolor on paper
New York bay.
You show yourself as a rich lady, who is aware that she is the object of desire for millions of suitors, men, women and children. You flaunt charm in your immense nature as a colorful, multi-ethnic and vital city. Now you are silent, in the Hudson Bay, stop with your dead.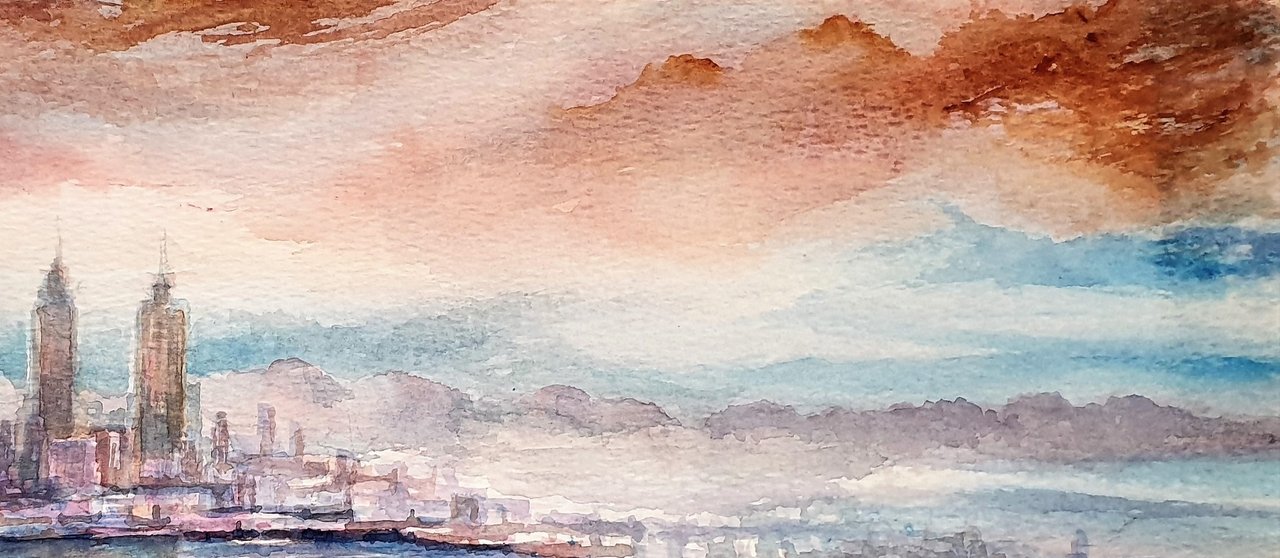 For the first time we see you suspended in time, endless for a city like you. I painted you like a silent fairy, immersed in the unreal light of your own charm, between veiling and reflections of a dreamed life.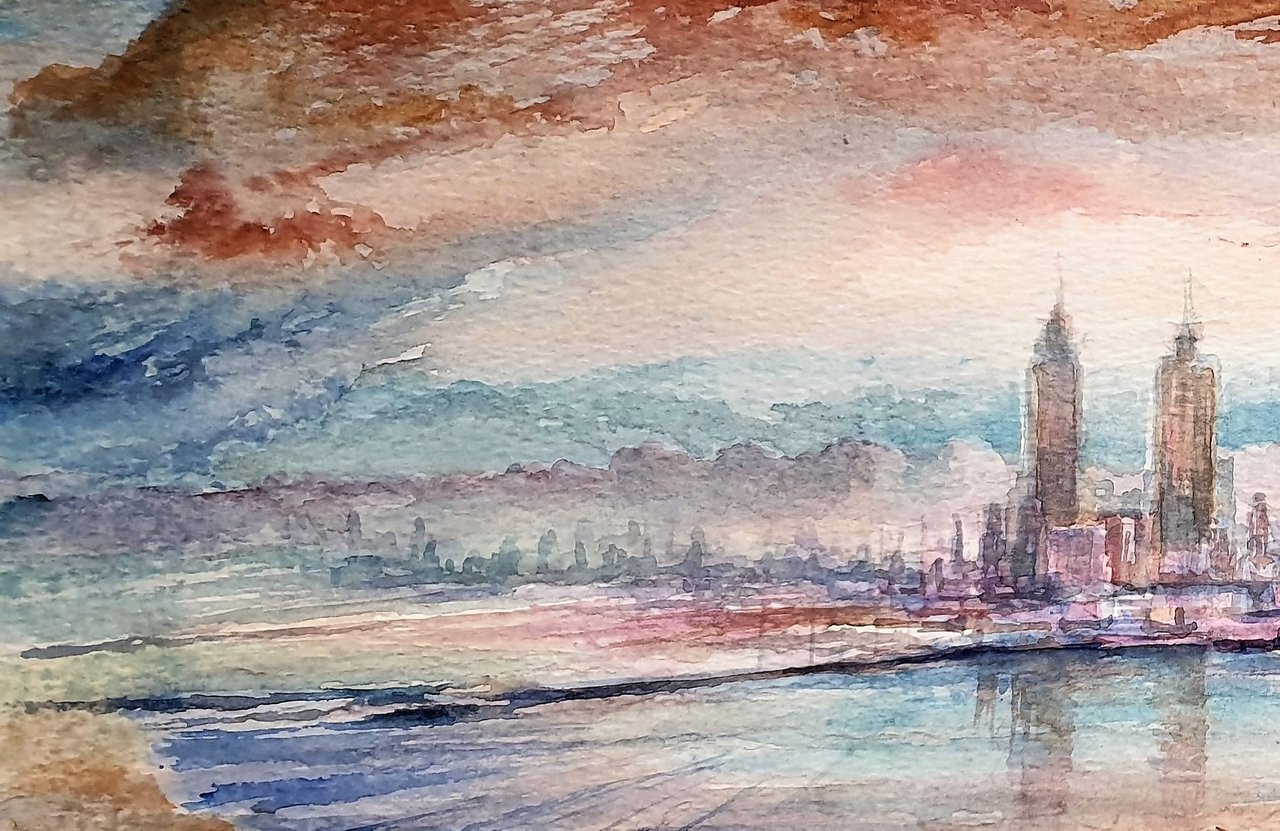 Red clouds flying over you threateningly, like monsters.
My coveted wish that I have had since I was a child, to visit New York City.
Maybe next year I will be able to visit it, if the covid permits, in the meantime I have portrayed it in a watercolor painting, taking it gently from my childhood fantasy.
A hug.
Armando.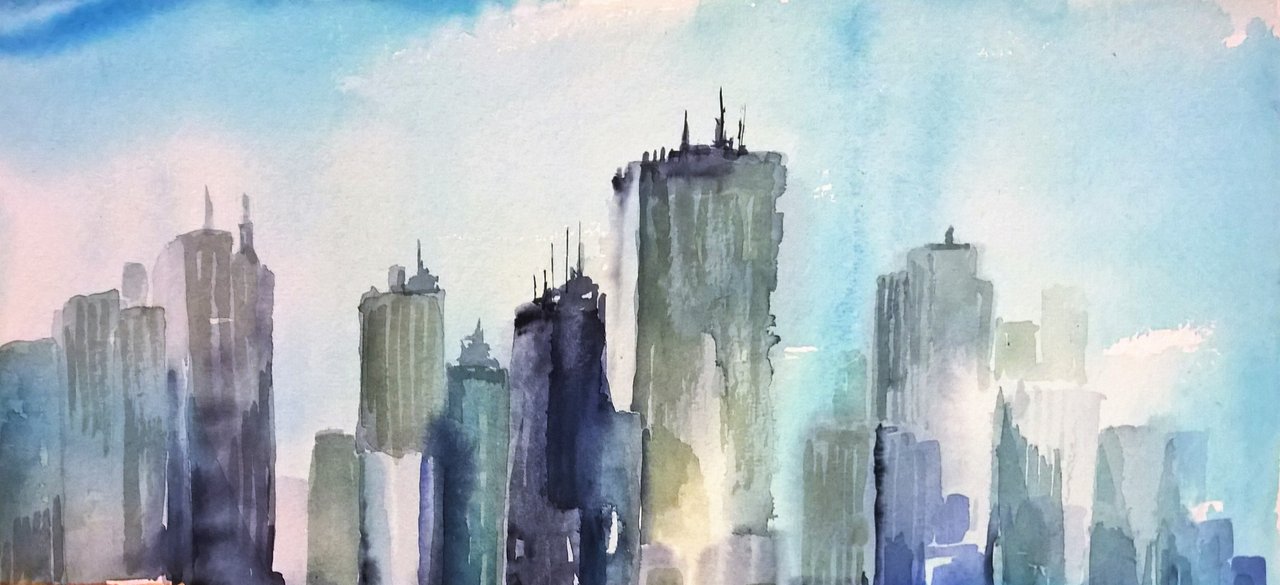 my painting
La baia di New York.
Ti mostri come una ricca signora, che è consapevole di essere l'oggetto del desiderio per milioni di pretendenti, uomini, donne e bambini. Ostenti fascino nella tua immensa natura di città a colori, multietnica e vitale. Adesso sei in silenzio, nella baia dell'Hudson, ferma insieme ai tuoi morti. Per la prima volta ti vediamo in sospensione nel tempo, interminabile per una città come te.
Ti ho dipinta come una fata silenziosa, immersa nella luce irreale del tuo stesso fascino, tra velature e riflessi di vita sognata. Nuvole rosse che ti sorvolano minacciose, come mostri.
Un mio ambito desiderio che ho da fin da bambino, visitare New York City. Il prossimo anno forse riuscirò a visitarla, se il covid lo permetterà, intanto l'ho ritratta in un dipinto ad acquarello, prendendola con dolcezza dalla mia fantasia di bambino.
Un abbraccio.
Armando.

my Facebook page: https://www.facebook.com/armando.sodano


Art teacher
Curator of cultural activities
Artistic director and President of the Cultural Association "I Colori della Vita"
https://www.icoloridellavita.life/
and "Fuori Controllo" Festival
https://www.facebook.com/fuoricontrollofestival/