Where are we heading in the US
First things first; I am no expert of this subject of Covid-19 or Novel Coronavirus. I was checking some statistics for my family and my team at work and I found the following information quite useful for an educated guess based on the public information we have at hand. This is for my personal use only.
---
---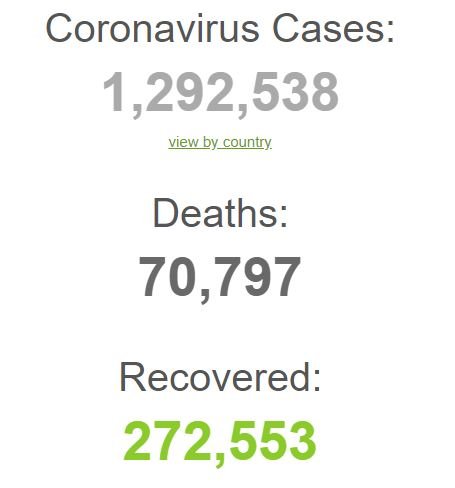 Source
Today April 06, 2020; I woke up to this statistics above. I live in the US, so the next thing I wanted to check is the US statistics.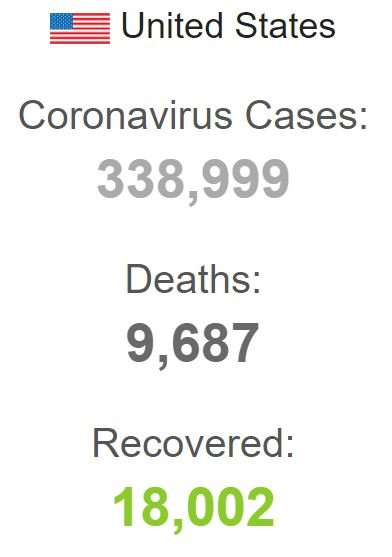 Source
All very alarming figures, but for planning purposes regarding when we might be able to get back to the office, and out and about I was trying to look at the daily cases at US and perhaps compared that to a country where the cases started much earlier and the data I can trust.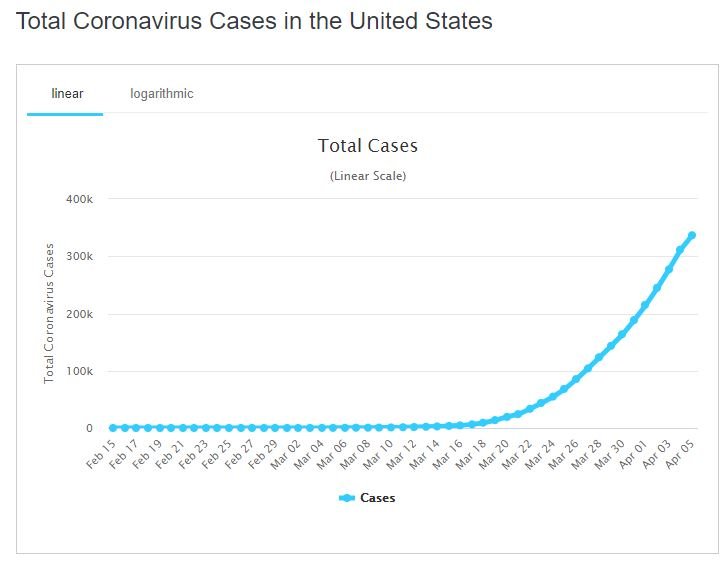 Again April 06, the total case numbers in the United States show stready climb. Again the last data point does show a glimmer of hope.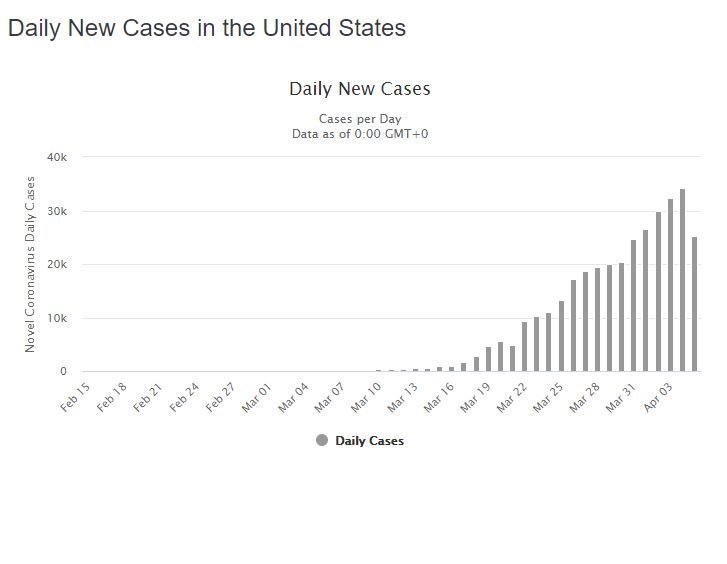 Today is April 06, and this is the first day the new case numbers are lower than the previous day. I understand, that One day does not make a trend.
---
---
We have incomplete information at this point from the US, and no real projection can be made. However, I thought I can perhaps draw some ideas from a country where the pandemic started earlier and have clearly demonstrated the peak. China data is perhaps unreliable, so I looked into South Korea, where the event started early and the data is perhaps quite reliable.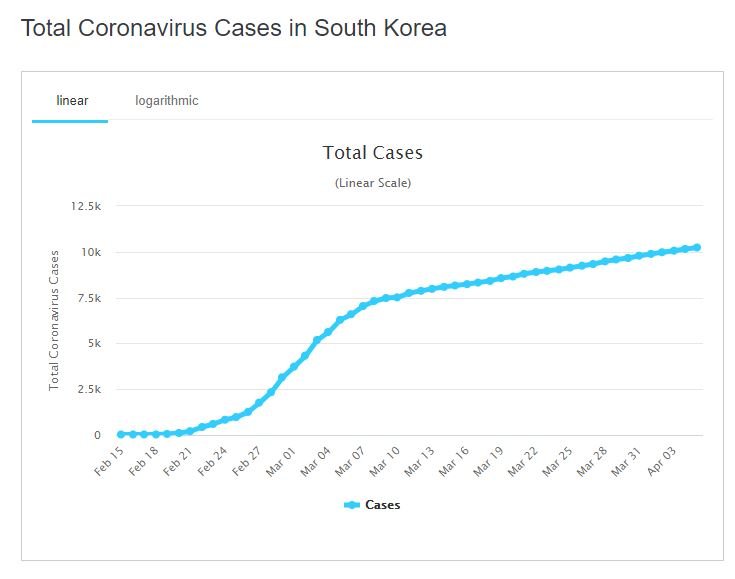 Around Feb 15 is the start of the Pandemic in South Korea, the inflection point is around March 3-4, and steady cumulative rise after that.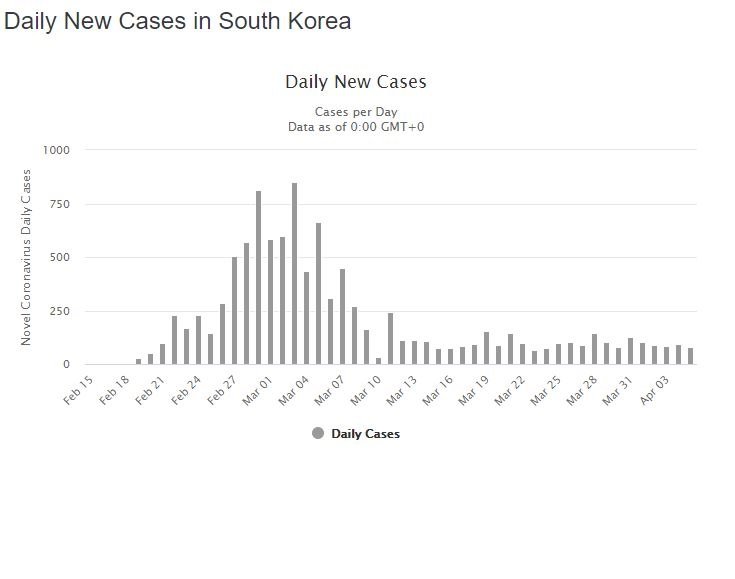 Same trend in the Daily New Cases in South Korea, with a clear peak on March 03 and a gradual decline after that.
---
---
Looking at the mature case in South Korea, which could be the best case scenario, we are perhaps looking at 3 week time for peak activity. If we take March 15 as the start of pandemic in US, we are perhaps looking at April 3-4 as a peak. My understanding is that this is not a perfectly predictable case and countries are different. However, this gives me some basic idea.
What is alarming to me, is the long tail that we see in the South Korea case. Yes, they have peaked and flattened the curve, but there is still new cases. A country with a higher population and more co-mingling of people will perhaps have a broader plateau and an elevated tail of the distribution.
All data and charts are from the same Source.