Use of Hydra in high-mana battle
Towards the end of the season I did play a lot of @splinterlands, especially on the last day. On the morning of the last day I was at 3600 and C-2 seems to be a long way, where I was usually finishing for the last three seasons. However, thanks to a late surge, I did finish the season above 4200. I wasn't feeling very motivated last few days, but I am glad I did pull it off somewhat. Today I am going to write about an interesting battle featuring the beta Legendary monster Hydra: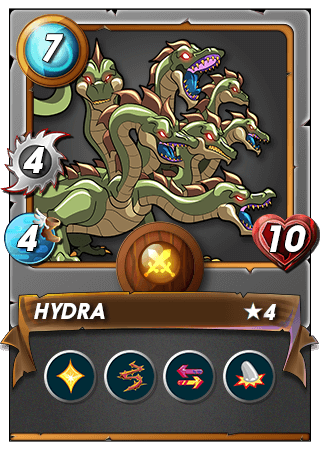 As you can see from the stat below; at Level 4; Hydra has Heal, Thorn, Retaliate & Trample abilities. The reason Hydra shines at super sneak high mana battle is due to its Thorn and Retaliate abilities. In addition, Heal and Trample are an added bonus. Especially during super sneak battle rule it is formidable. Only problem is it costs 7 mana! But this battle that I am going to feature is a 42 mana battle (super sneak and healed out rules), where this is not going to be a problem.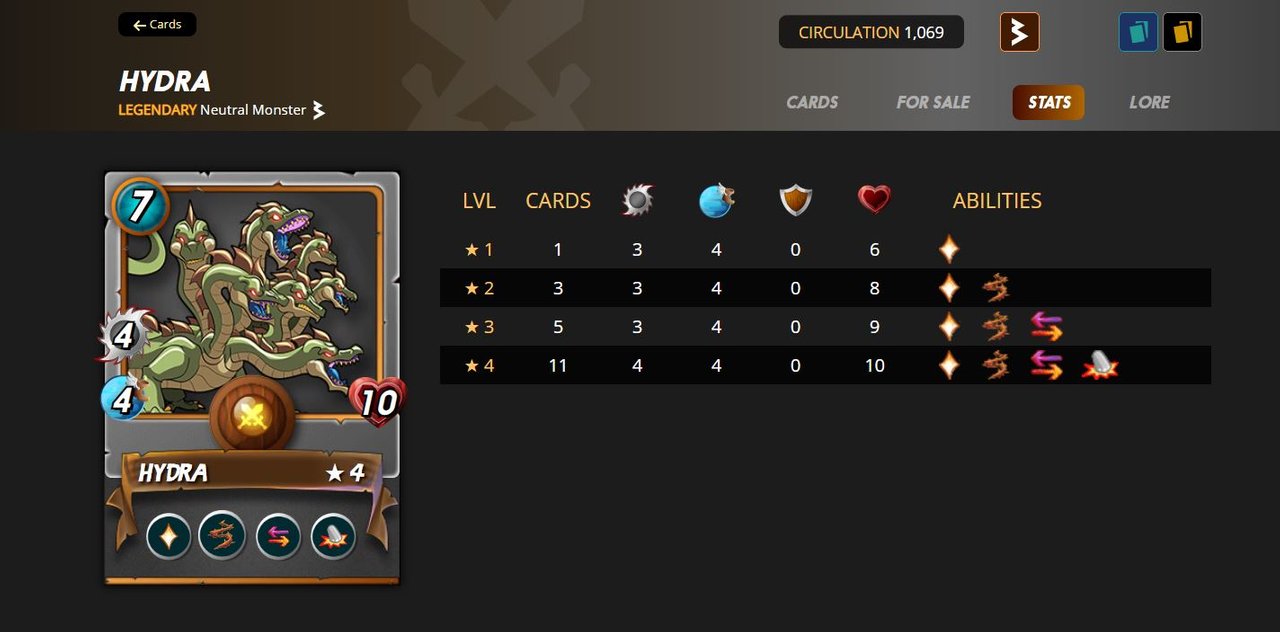 As you can see from the lineup that it is a Death vs. Fire splinter battle. Ideally Legendary Death Summoner Crypt Mancer neutralizes Plado Emberstorm's buffs. So my opponent and I started on an even footing in terms of summoners. We both had Lord Arianthus in the front. But I guess the difference was most of the monsters that I had fashion the thorn ability, especially the Hydra. We can almost call this the Battle of the Thorns.

---
---
The most interesting thing about this battle is Lord of Darkness is neutralized in that position by first the Exploding Dwarf and then by the Hydra. That advantage sealed the deal for me in this battle.