Use of Kron in low-mana battle
Seems like there is a new update that was pushed at @splinterlands. The graphics look a bit different after the update, however mostly it seems visual and the gameplay feels similar to me. Anyways, back to today's interesting battle, where I will be featuring Kron The Undying: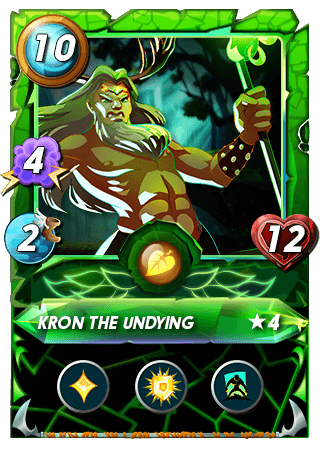 As you can see from the stat below; at Level 4; Kron has Heal, Divine shield and Last Stand abilities. The reason Kron shines at the lowest possible mana (12-mana) battle is mainly due to its Last Stand ability.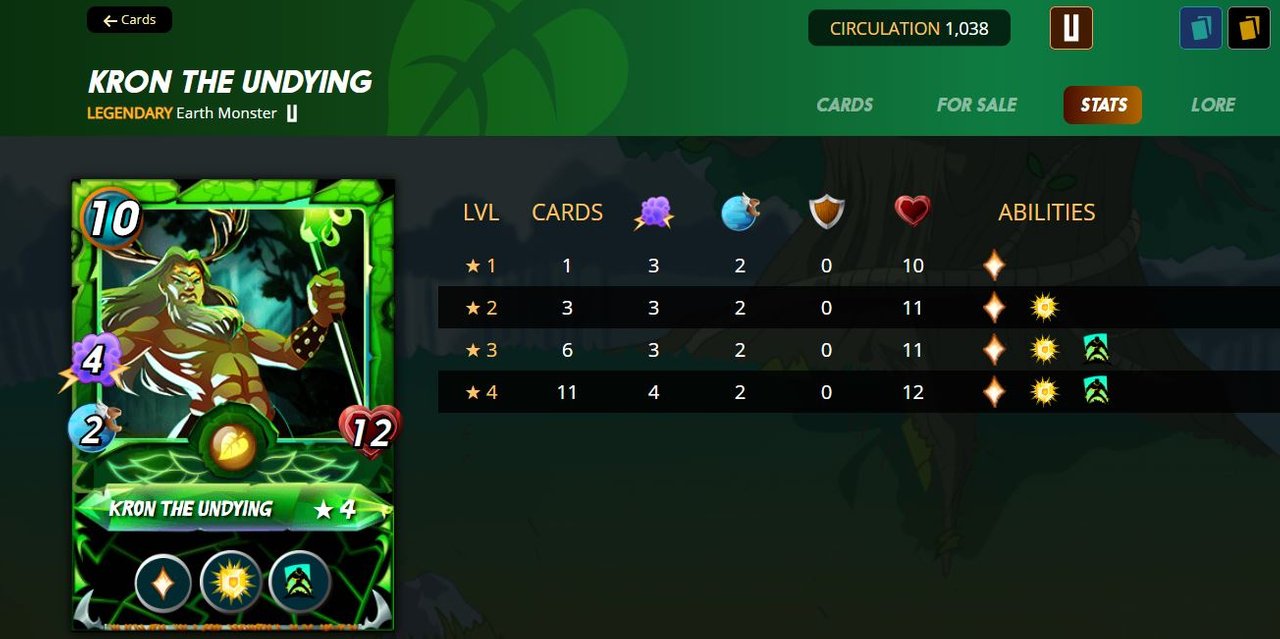 These days, if there is any 12-13-even 15 mana battle; my default is to go with Kron, without thinking twice. For 12 mana battle it requires Xander Foxwood as a summoners, as Xander is only 2 mana. That is the only way Kron can be used in 12 mana battles. The strategy is quite simple. Just choose Kron as your only monster. That will trigger the Last Stand ability at the very beginning and usually that is enough. But there are couple of cases where Kron can 'die' and one such case is use to Stun or Poison abilities.

---
---
If you look at the battle above, it did one such scenarios. Stone Golem is effective against Kron with is stun ability. I have lost matches with lone Kron against Stone Golem. However, in this case the opponent only had a Level 5 Stone Golem, which Kron can kill with its first hit.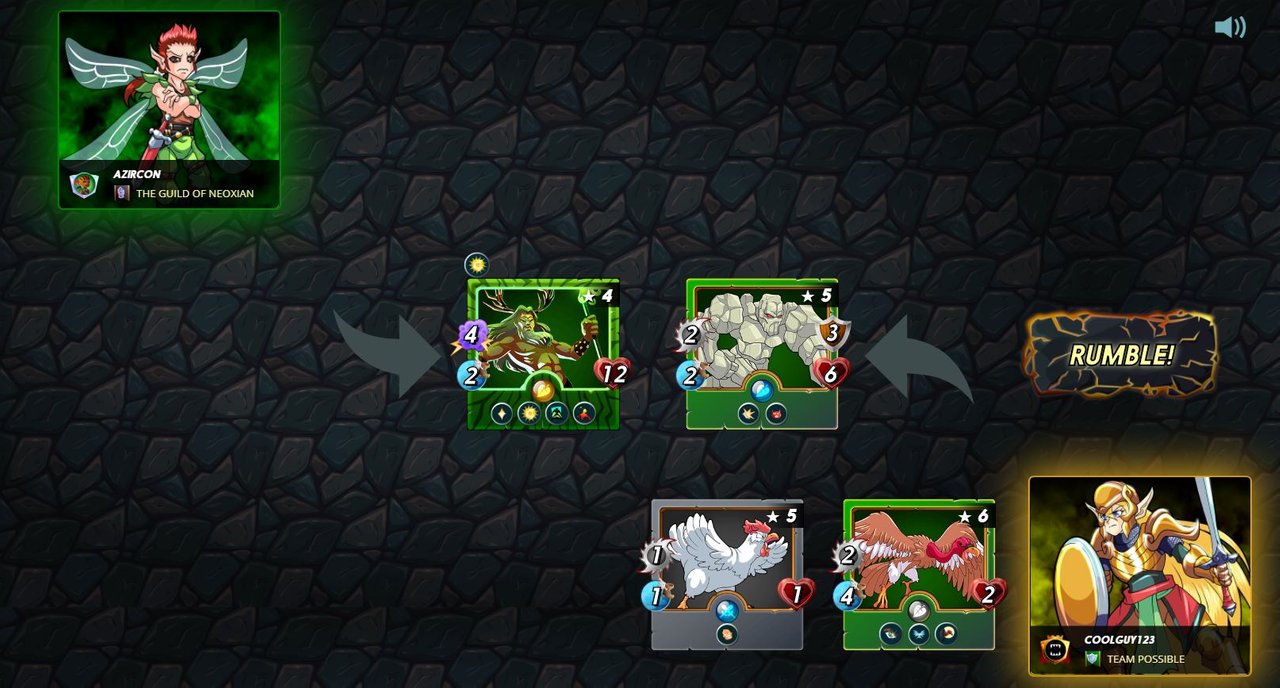 Notice in the battle, that Kron not only have the last stand, but also have the Divine Shield, which means the first hit by Stone Golem is a null, and since it only have 6 health at Level 5, it will die on the first hit from Kron.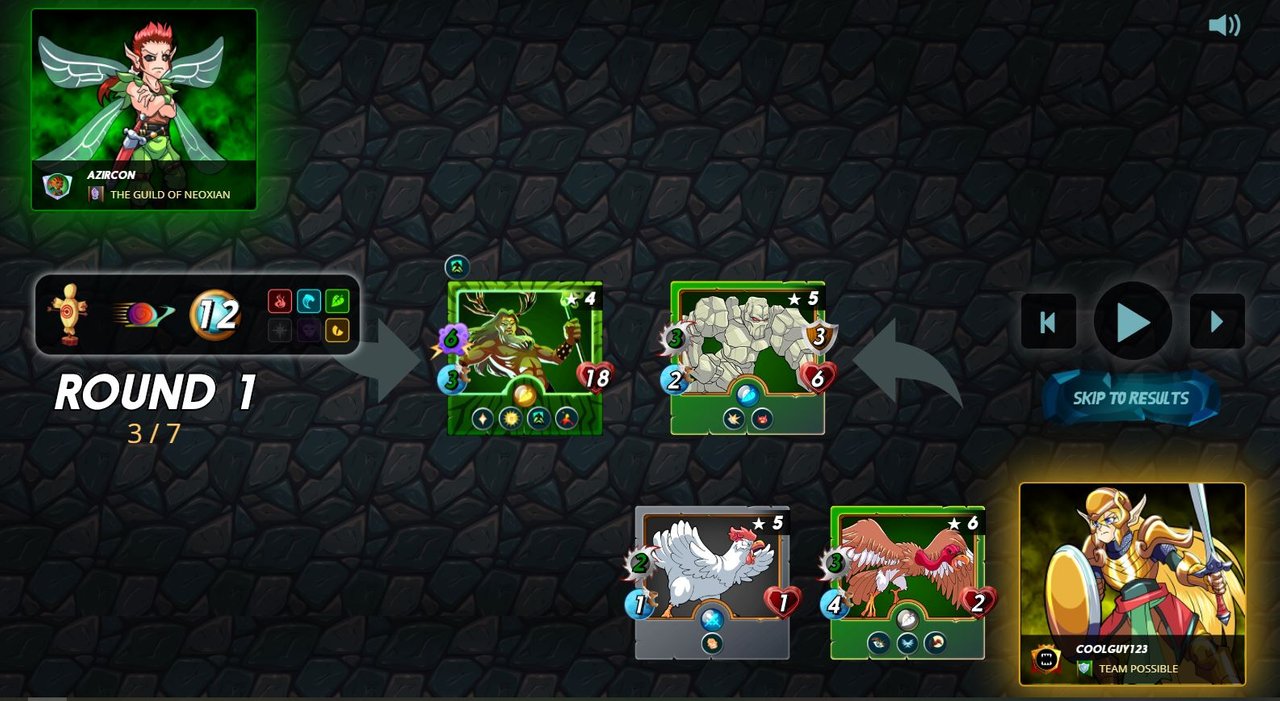 Battle Link
So, in the end it is an easy victory for me using just Kron. This is the ultimate flex in the game. Get a Kron folks and max it. Its very satisfactory.