State of affairs for price of Steem
It's been a while I wrote about the price action about Steem or any other crypto. I still have a decent amount of steem, and I am interested in healthy price for the steem token. So I thought it is about time I should take a look at the price of steem and see how is it performing in relation to other equivalent assets.
Daily Chart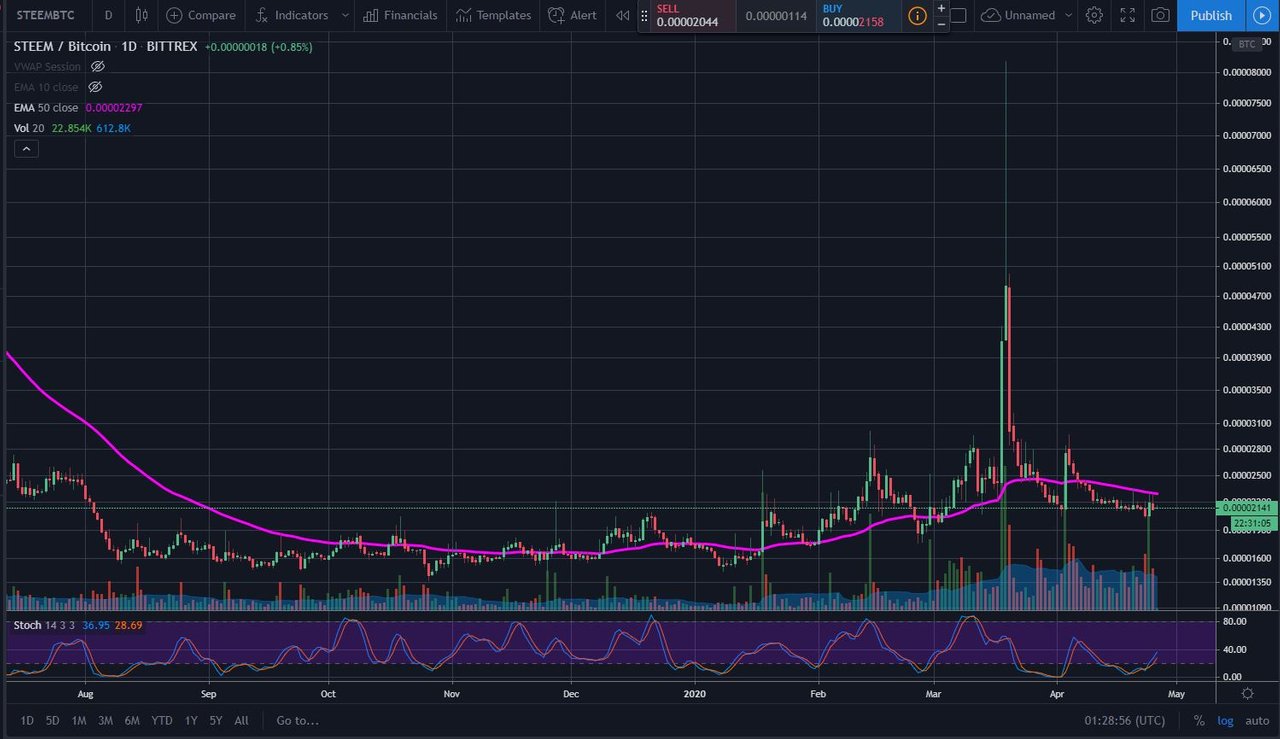 Today, April 25, 2020; the steem/btc daily chart looks flat. It does have a slight uptrend to it, but it is mostly related to the broad base it has s from post-EIP consolidation. That broad base was rather healthy. Then around late March we had the hard fork and the price spike associated with the airdrop. Then there was another price spike in early April. After that it is mostly sideways to down price action.
Hourly Chart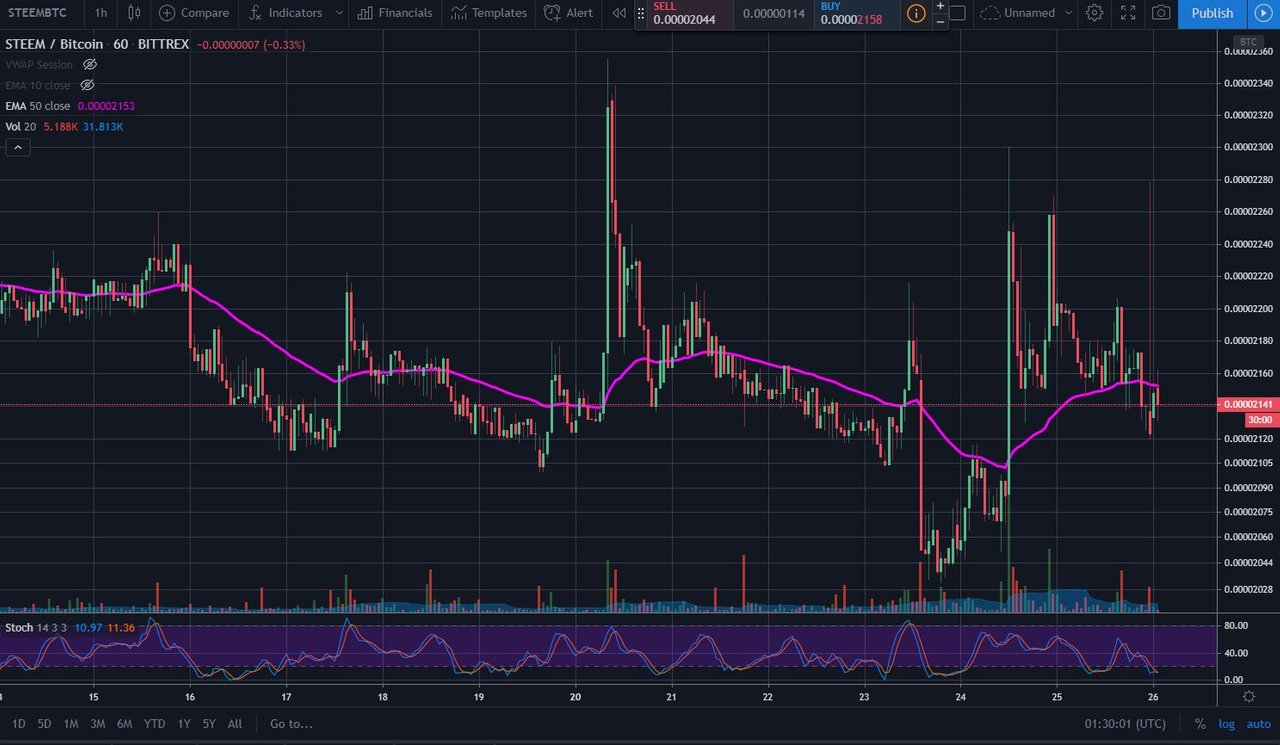 The purpose of the hourly chart is to focus on the short term price action. Steem/BTC pair is mostly sideways. At the time of this writing, steem is trading at 2143 satoshis. It is trading mostly between 2000 - 2300 satoshis, approximately. This is a fairly narrow range. Volume is nothing interesting and seems like there is not much interest among traders to buy this particular token. At the same time, there is not much sell volume either, so prices are rather stable or sideways.
In times like this we typically need a buying program. If a large investor starts to buy a lot of steem at the market, that will certainly trigger a rally. I think that would be good for most of the people invested in steem.
There are many ways to trigger a rally in steem. The simplest is for a large investor to go to an exchange and start buying at ask price that is offered. The investor must buy at higher and higher ask prices to trigger the rally. When that happens more and more traders/investors will buy as "fear of missing out" and that behavior typically sparks the rally in a particular token or any asset for that matter. I guess that is what most of us are waiting for in the steem community.