Steem Rallies Today
Today April 03, as I woke up, I saw that there is good rally going on for Steem/BTC pair. As people know that there is a lot of market currently for selling steem, because after the Hive hardfork there is a lot of people who is powering down and selling their steem either for Hive or BTC. This is making the price of steem softer than usual.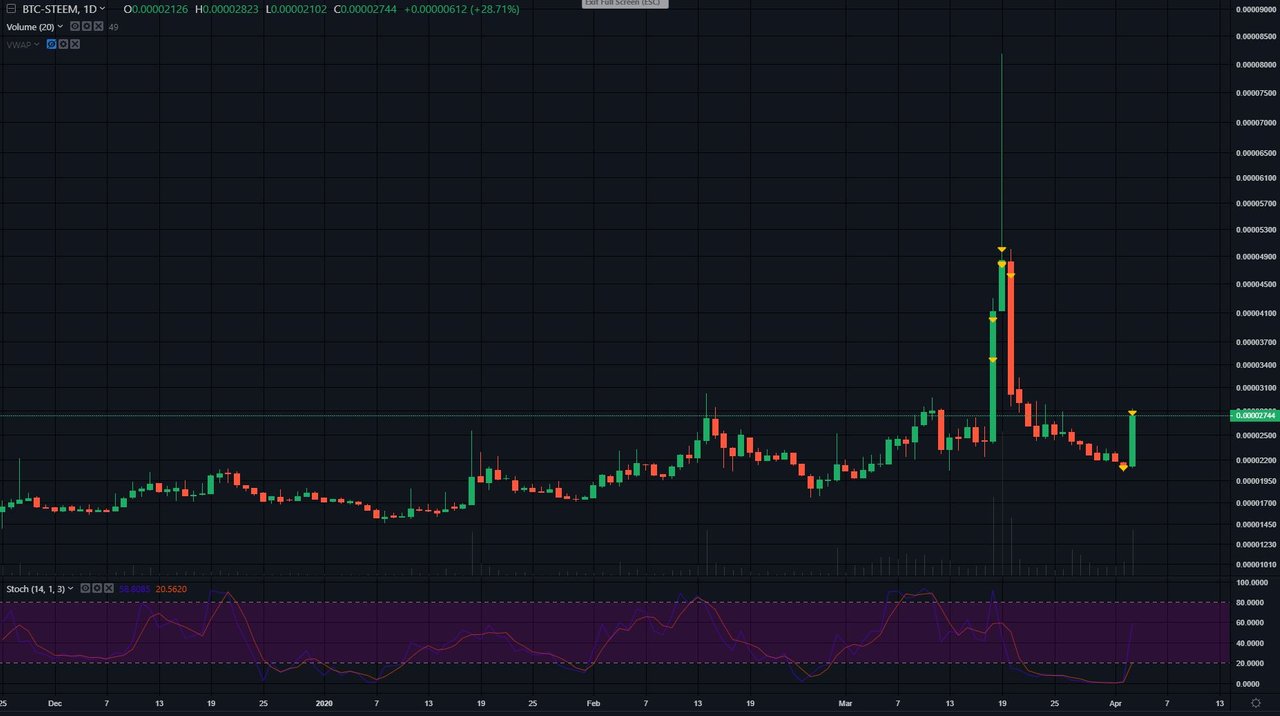 Above is the daily chart of Steem/BTC, the pair I care about. We can clearly see the massive rally (not I am not going to use the word 'pump') March 18 and 19, as traders started buying steem to qualify for the Hive airdrop. After that, the prices begin to fall as traders sold and investors got their powered down steem out and begin to sell those as well. Prices where is a strong downtrend until yesterday April 02. Above chart is the screen shot from my Bittrex account, and full disclosure, you can see my sales. Most are good, the one yesterday was bad :) But I am not really trading, just positioning my assets.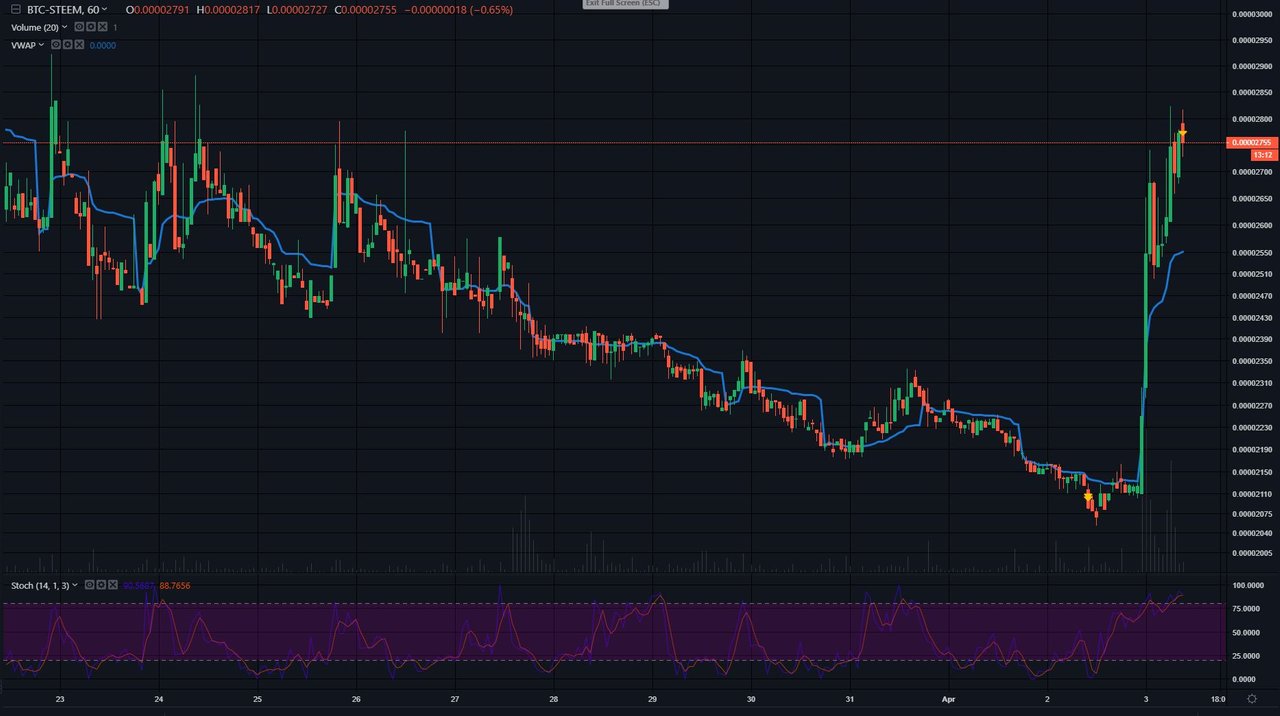 Above is a hourly chart for Steem/BTC showing the rally in detail. The blue curve is the VWAP, volume weighted average price. It is the only indicator I like to use other than just price itself. Prices rally from midnight last night. Seems like some buying program triggered the rally and then it self-propelled.
I am thinking any rally in steem is good for all of us. For people who are staying in steem, for people who are leaving, and for people who will be active on both chains. So bring along the high prices I say :)