Do I have to say "pump" :)
Alright, folks! What happened to that rally on steem? Remember the nice rally we had on Steem on Apr 03... that fizzed! It's been 7 days, and almost the entire rally in price is gone. There is a daily chart below to show the reality: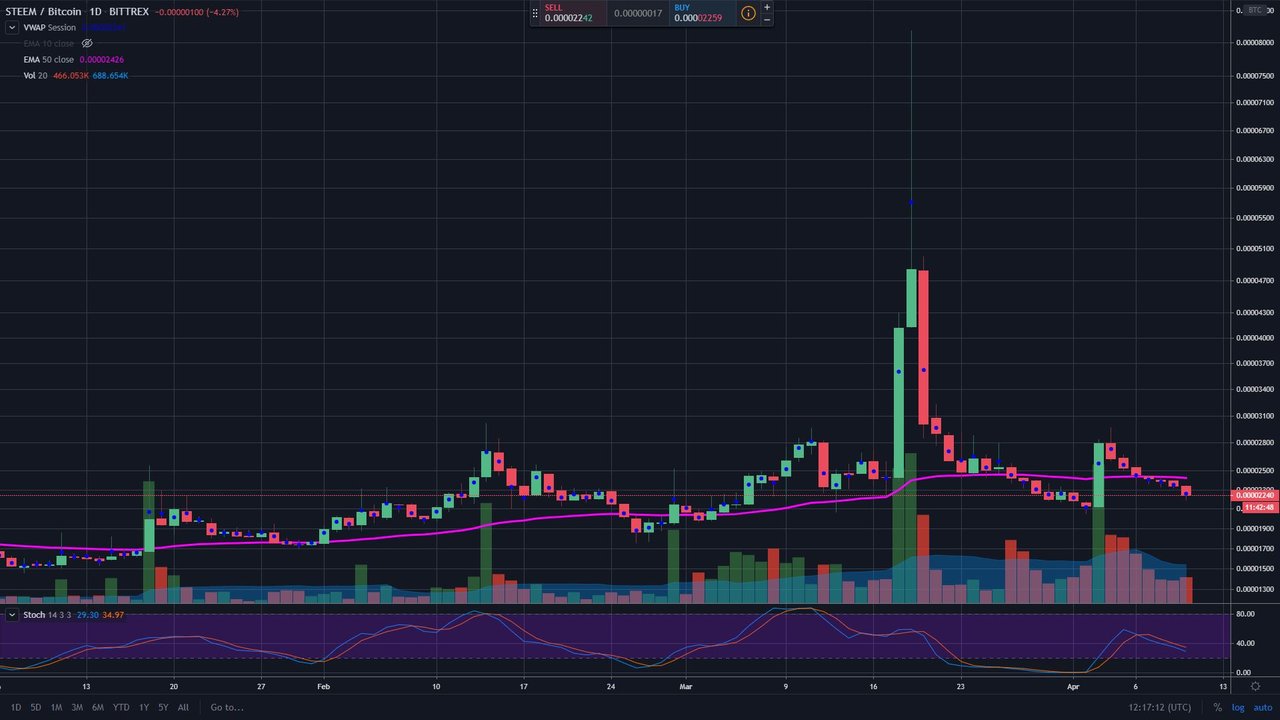 It is a multiple working hypothesis on the price of Steem currently:
After the steem-hive fork; a whole lot of people are leaving steem and accounts are on powerdown

All those powered downed steem are getting old of the exchanges putting pressure on price

There is significant incentive from the new steem leadership to rally the price

To diversify their asset by selling at a higher price

New steem leadership emerges by buying steem from the open market
All these forces are in action at the same time, which makes the price volatile. That is actually an welcoming event to the trading community. This is reflected both in the daily and hourly chart as an increase in volume in late March- April;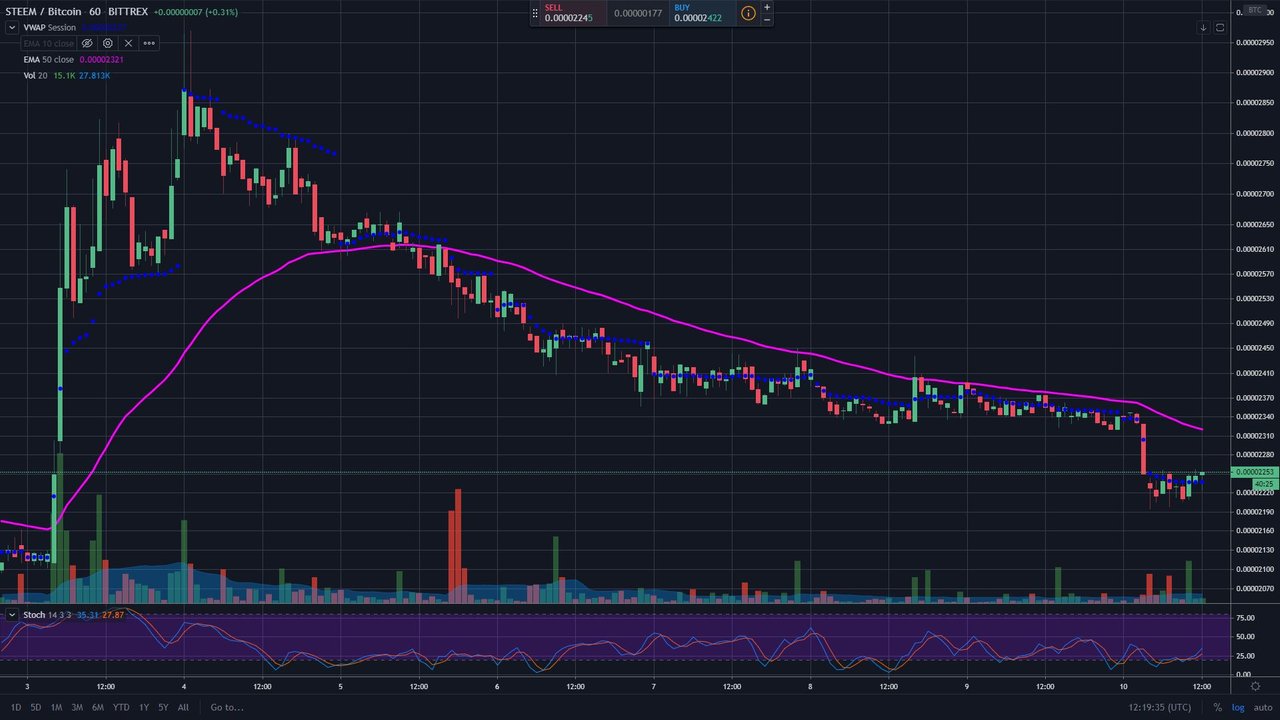 Above is the hourly chart for the Steem/BTC pair. To the left of the chart is the ~800 satoshi rally that pushed the price to 2974 satoshi, but unfortunately all of that is gone. At the time of writing the steem/btc is trading at 2239 satoshis.
Looks like it will be a constant struggle between the different forces I described above. It will be beneficial for all parties if prices rally become sustainable.