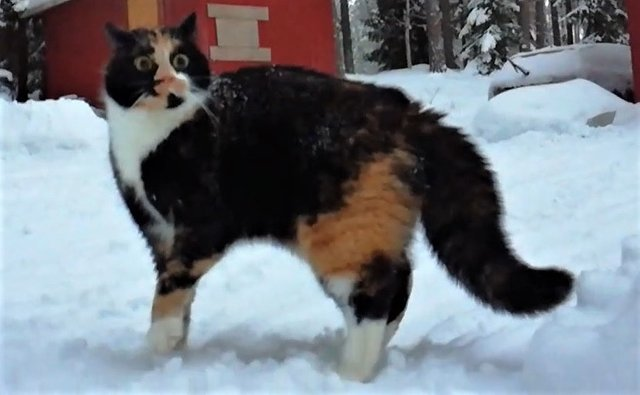 ---
This is a video compilation post of my cat Picasso.
Yes, I've posted some of the material before, but I thought it was worth putting them all in one post, just because I think the videos are pretty hilarious!
I think you will enjoy these videos, especially if you like cats! :)
---
Watch Out For Picasso a.k.a. Miss Fury!
Let me introduce you to our cat Picasso who loves to play in the snow!
She's a little bit crazy but that's why we love her so much!
Her favorite game is "Hide and Seek"!
---
Prey in sight!
---
OMG! Vermin in our Rhododendron!
---
Catnip Trip!
I was wondering why Picasso was rolling on the ground like a maniac.
Well, she had found the catnip sprouts, and she was tripping like crazy!
I guess we all need a good buzz once in a while.
Immediately, I started thinking of this song😅: 🎝Afroman - Because I got high.🎝
---
Background music in all videos: bensound.com
---
I hope you enjoyed my post! Thanks for stopping by!
---