Hello Everyone...
When dusk arrived, the sun began to leave this earth, the road was increasingly densely decorated by vehicles. Then what do you expect from this dusk? maybe some of you will surely answer the light of the Sunset. Your answer is the same as mine, when I got home from work, and returned late. I will never forget to capture the beauty of the sunset.
Here are some photos I took earlier when I was on my way home.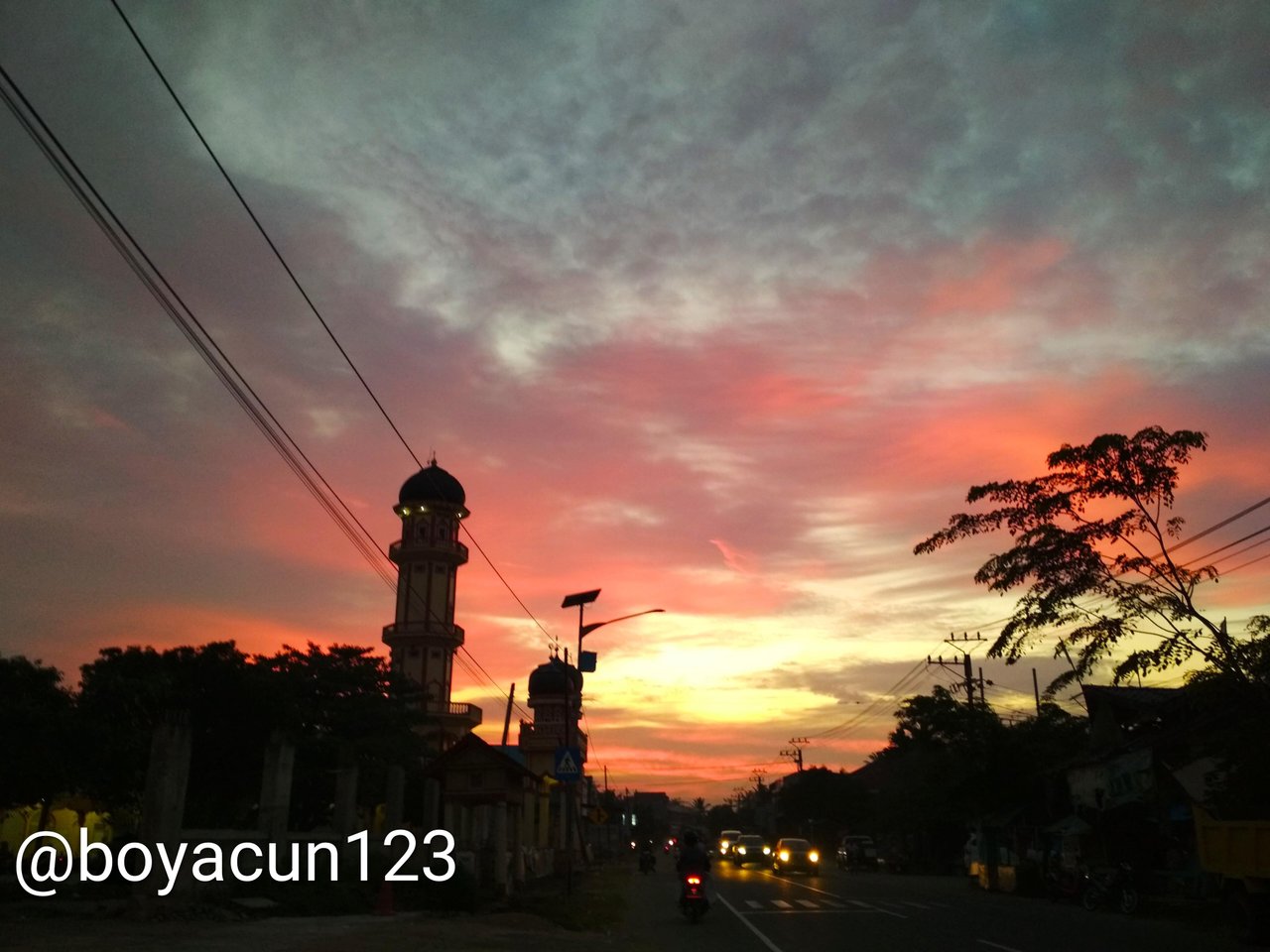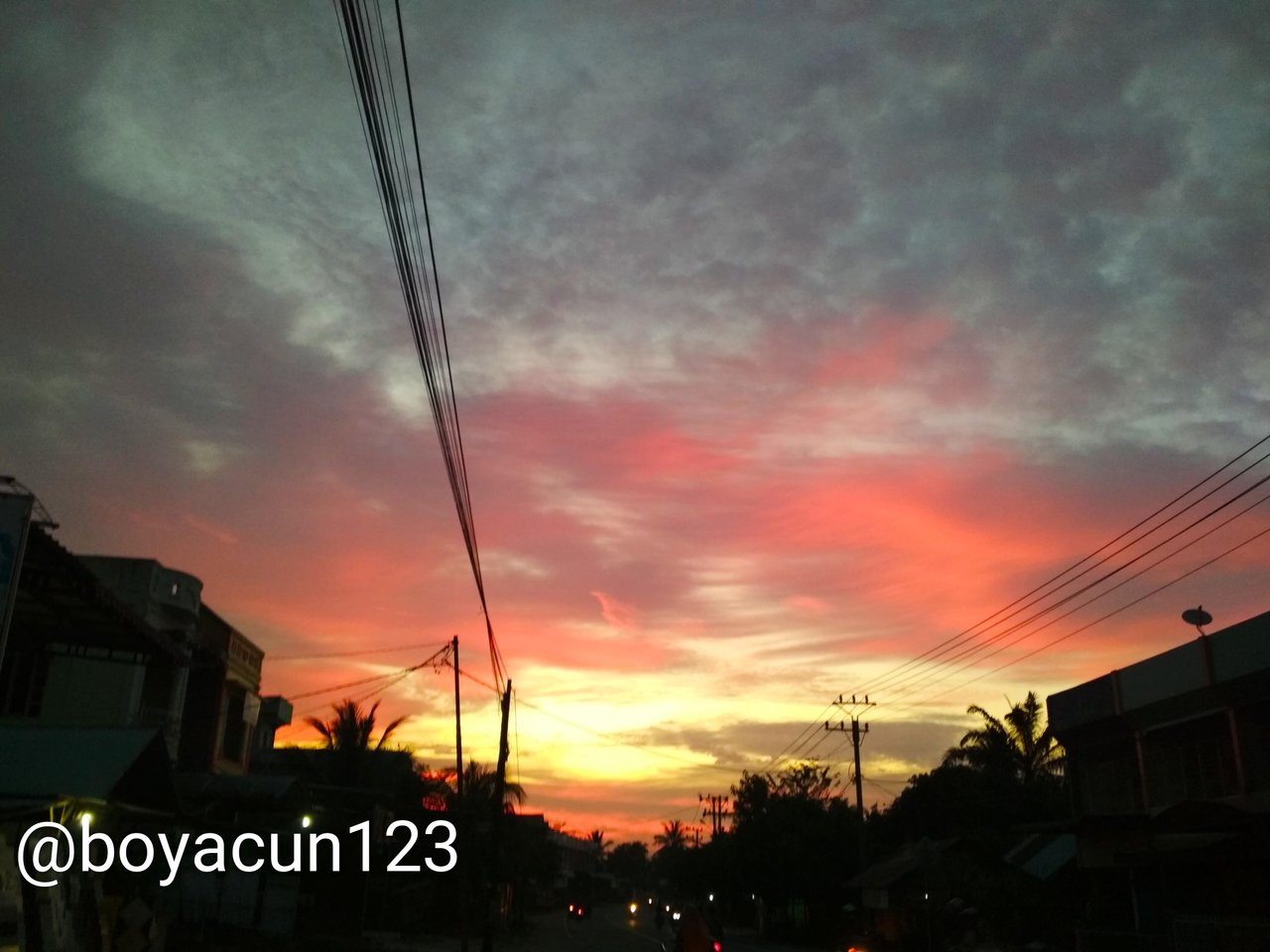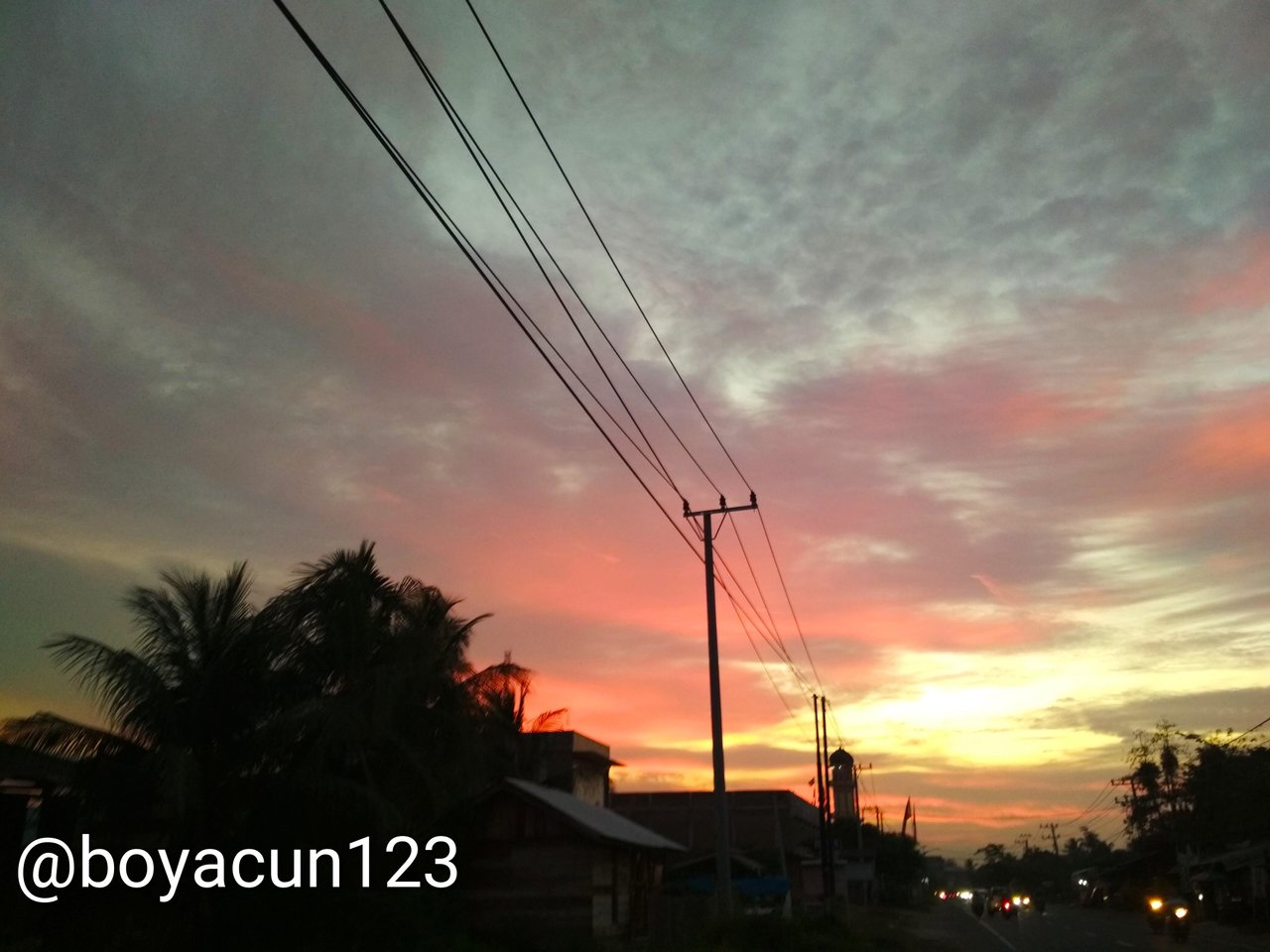 Photo Teken by: Xioumi Redmi 4X
I Love Steem..😘😘💕💕
Share your post on Twitter and Promote
#steem
Like and Follow
Https://mobile.twitter.com/Boyacun1231
Thanks for visiting and interesting comments..
Regard,
Lhoksukon,07-03-2020