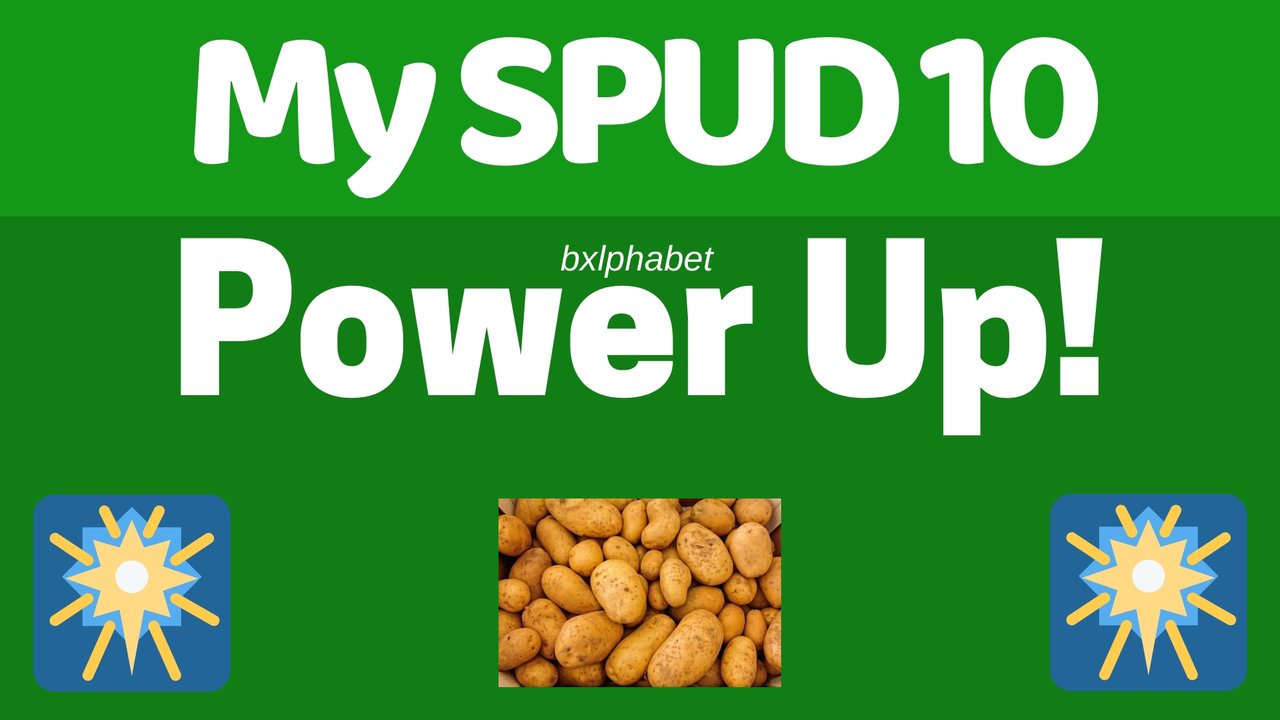 This month I had 353 SP before my power up for SPUD 10:
I powered up 40 STEEM to SP and now have 393 SP:
This is a good result since I powered up at all.
This is a bad result since my power up contribution is less than I had last month.
I am still sick and barely posted to STEEM this month. I have a goal for next month to do better. I at least want to post once a day and this month I only posted a few times each week.
Even if I am not feeling well, this is no excuse. I will be getting myself back on track no matter what it takes. I have a goal to be a minnow with 500 sp at least, and it seems to be going very slowly. But if I don't give up, I can have a better result.
Here is to a better February coming and lots of posts for this blog.
Thanks to @streetstyle and all sponsors for this very motivating contest. I am so glad to have it to keep me on track.
My first SPUD was SPUD 2 and I have done all others except for 4 due to travel I had at that time. Without SPUD I would not be close to 400 SP, and so I am very grateful for this monthly opportunity to try.