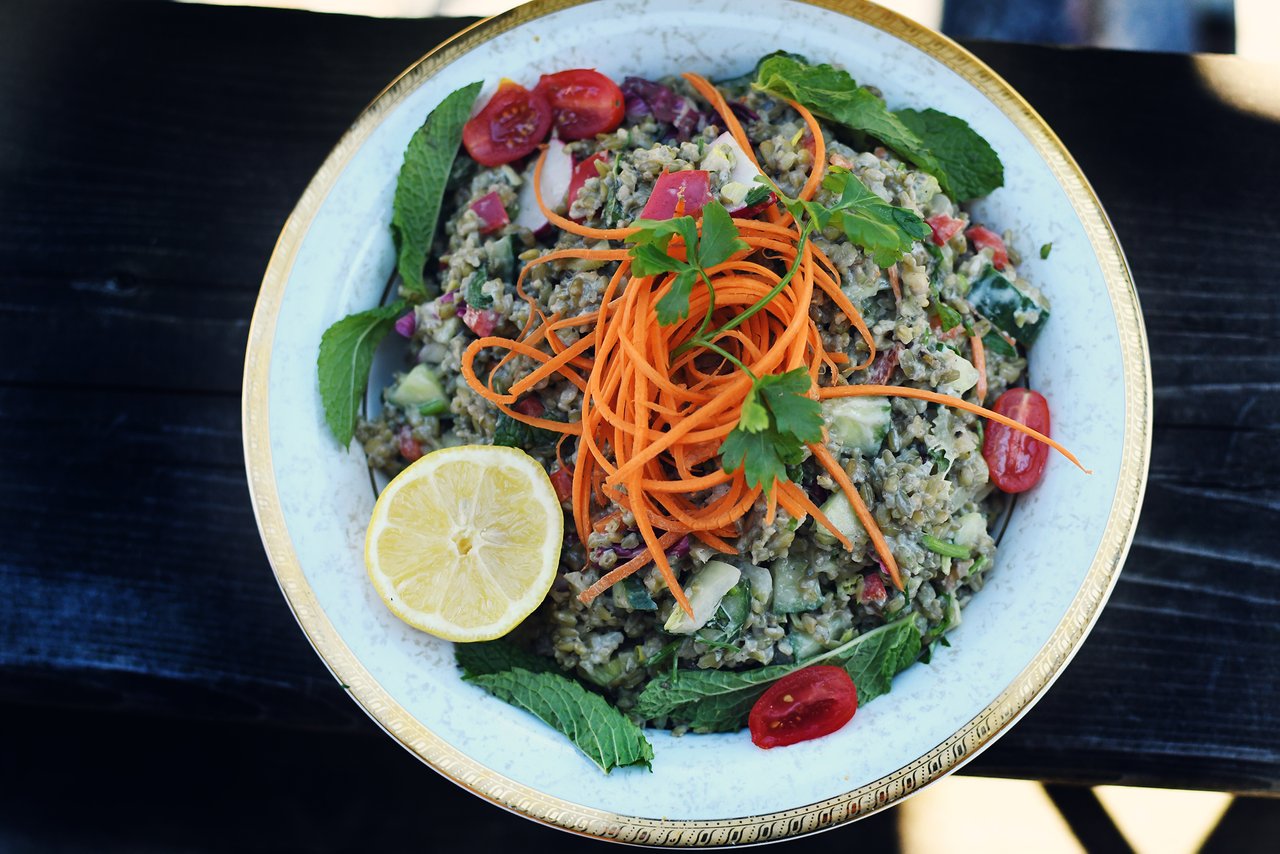 The other day I went to the corner middle east grocer, I love looking at all of the different things there. A bag caught my eye and I picked it up. It was something called "Freekeh". I thought I knew what everything was but this I did not ever hear of. I was going to put it back than I decided to ask the guy what it was.
He told me it was a grain and you eat it like rice. He said it was very popular in Lebanese cuisine. I decided to buy it.
Attention this is not gluten free.
It is a form of durum wheat which is roasted while green and rubbed. This name Freekeh or Farak comes from the Arabic language meaning rubbed.
It is popular in North African cuisine as well as eastern Mediterranean countries.
Even though it is not gluten free, it's still nutritious to eat for protein and fiber and minerals which is the result of being picked green.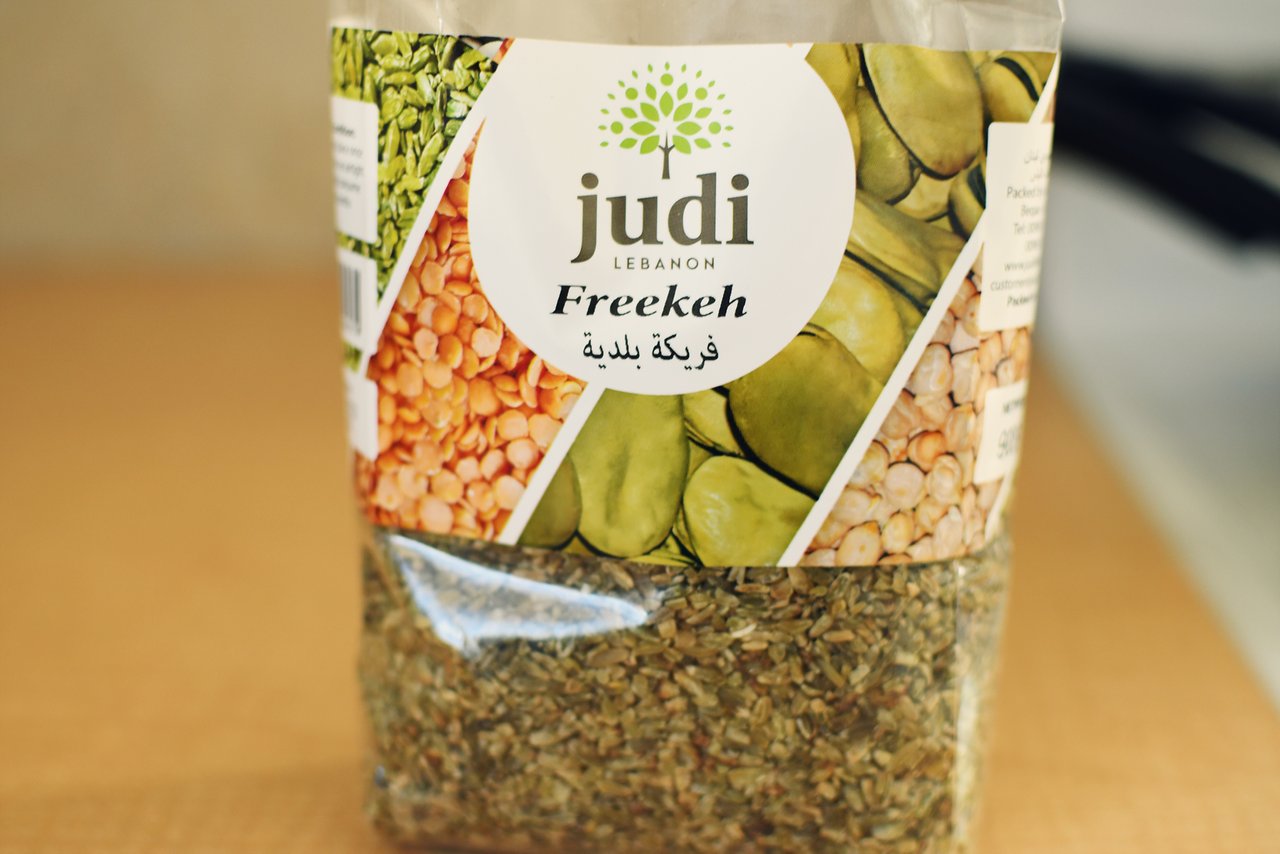 It is cooked quite a bit like brown rice. Approximately 1 cup grain to 2.5 cups water. I just put it in the water and brought it to a boil then simmered on slow stirring occasionally until the liquid was out. While it was cooking I decided to throw some carrot and celery scraps that I had from chopping vegetables for making this salad.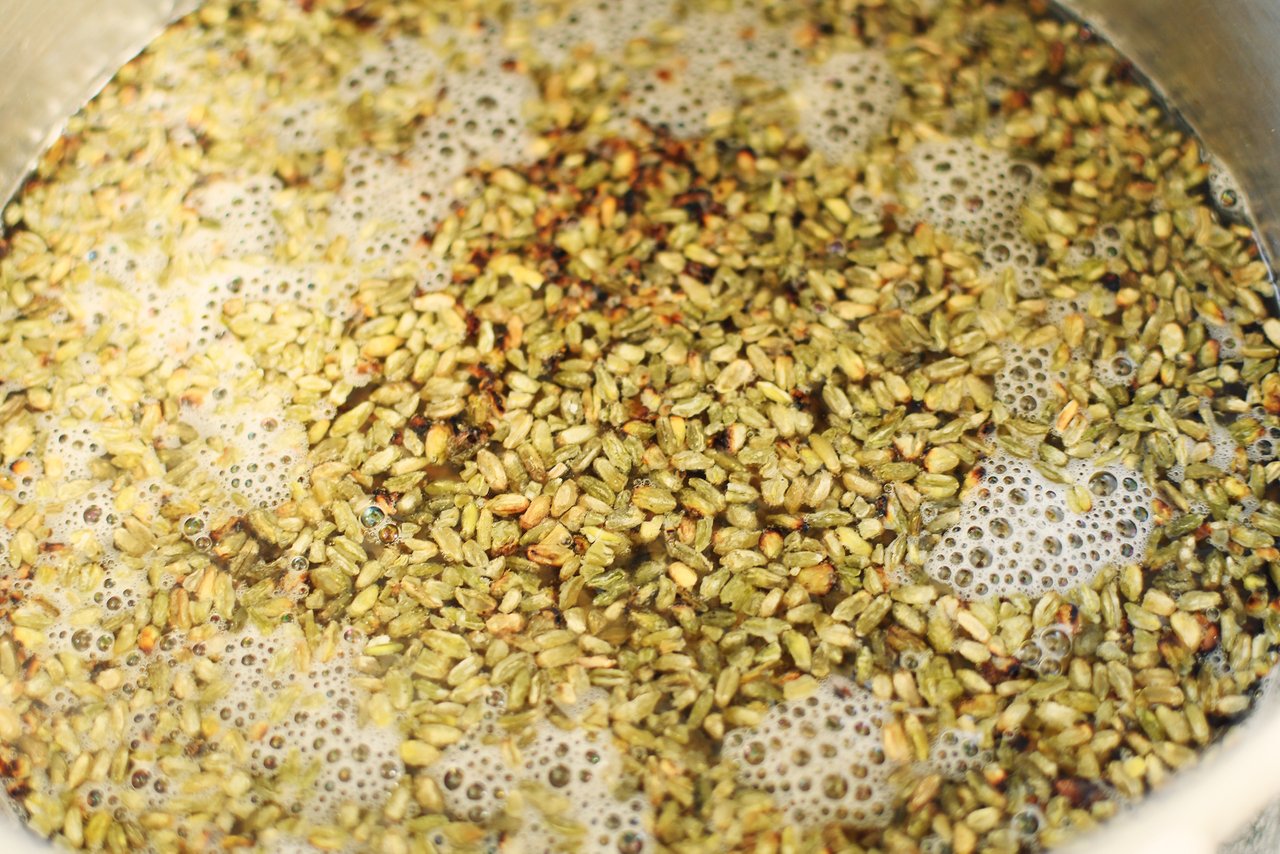 While you are cooking it, if you walk away, you may think something is burning. Most likely it's just the smell of the freekeh cooking. It has a smokey odor and flavor which really is not over powering when it is cooked.
To make a salad from it, cool it off stirring every so often to speed it up. I put it outside because it's still cool here before noon.
I gathered items for the salad that I had in the fridge and made a tahini dressing so it would be like a mid east salad.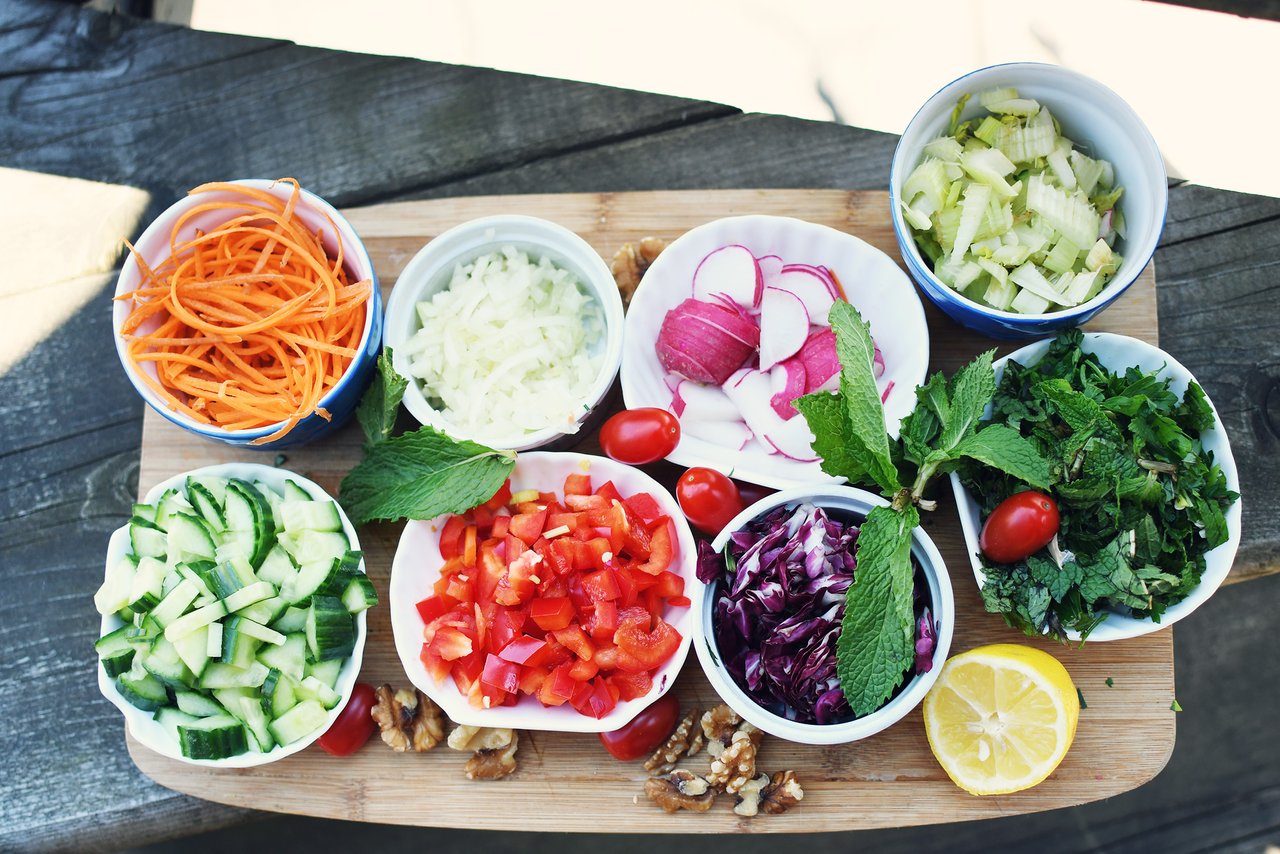 I was sure to put mint in it, as many salads that I've had that were Lebanese, had fresh mint in them and I really like it.
Tahini dressing
1/2 cup tahini (sesame paste)
juice of 2 lemons (I really like it lemony)
3 cloves garlic
1 tablespoon olive oil
1 teaspoon salt or to taste
1 teaspoon pepper
1/4 cup water or what is needed to blend to a creamy dressing.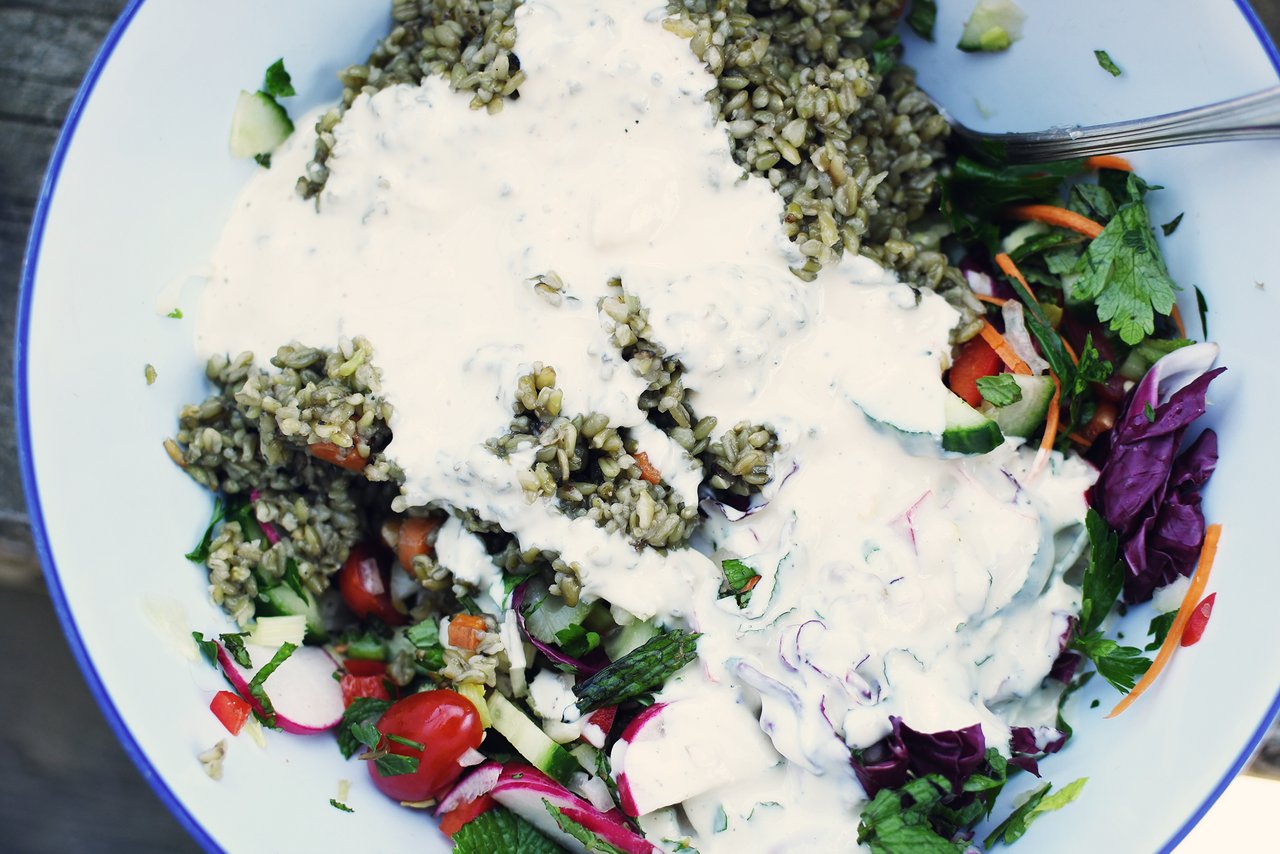 Everything was mixed with most of the dressing. I left some of it to add afterwards on the individual servings.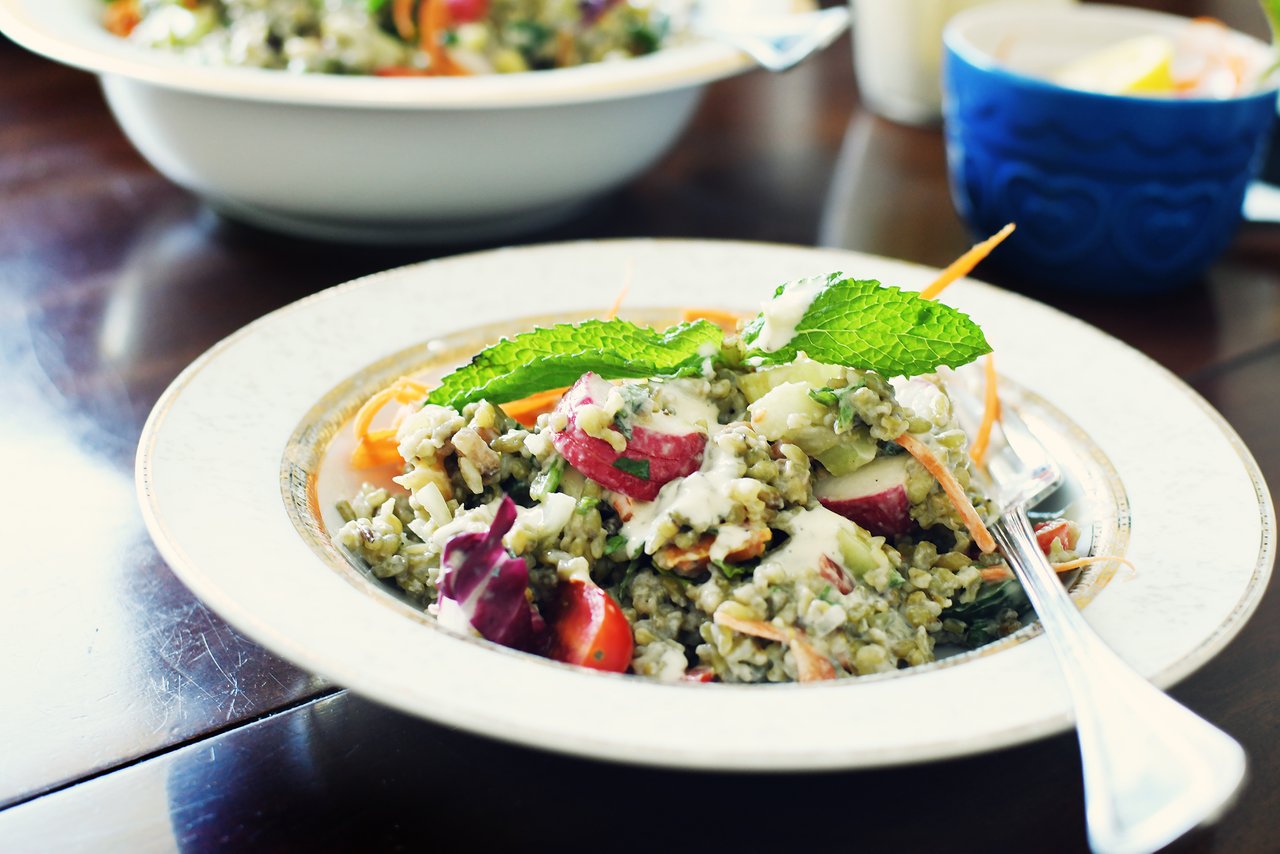 Even though it was not gluten free, it didn't feel like I was eating gluten. I really love this new discovery.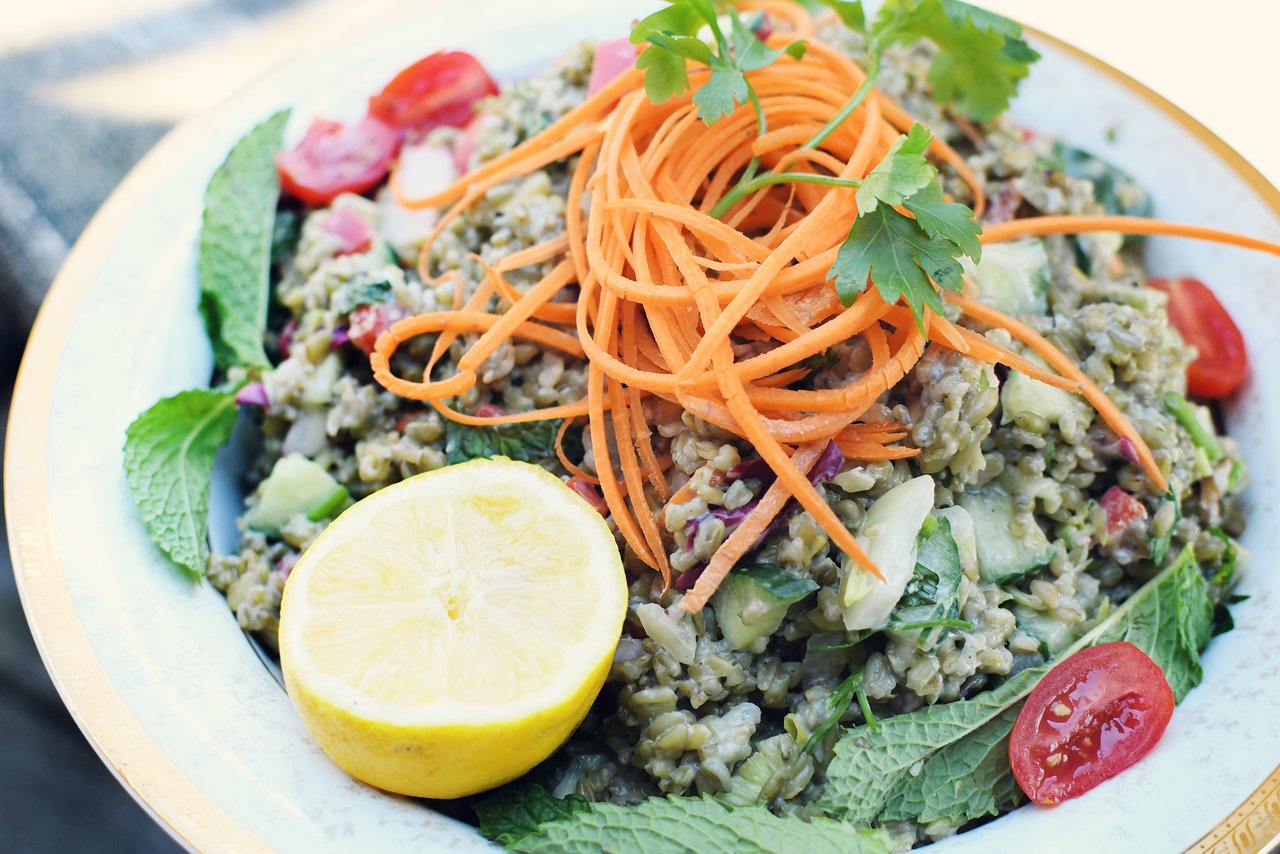 I am now excited to cook it as a hot dish. It can be very versatile for sure.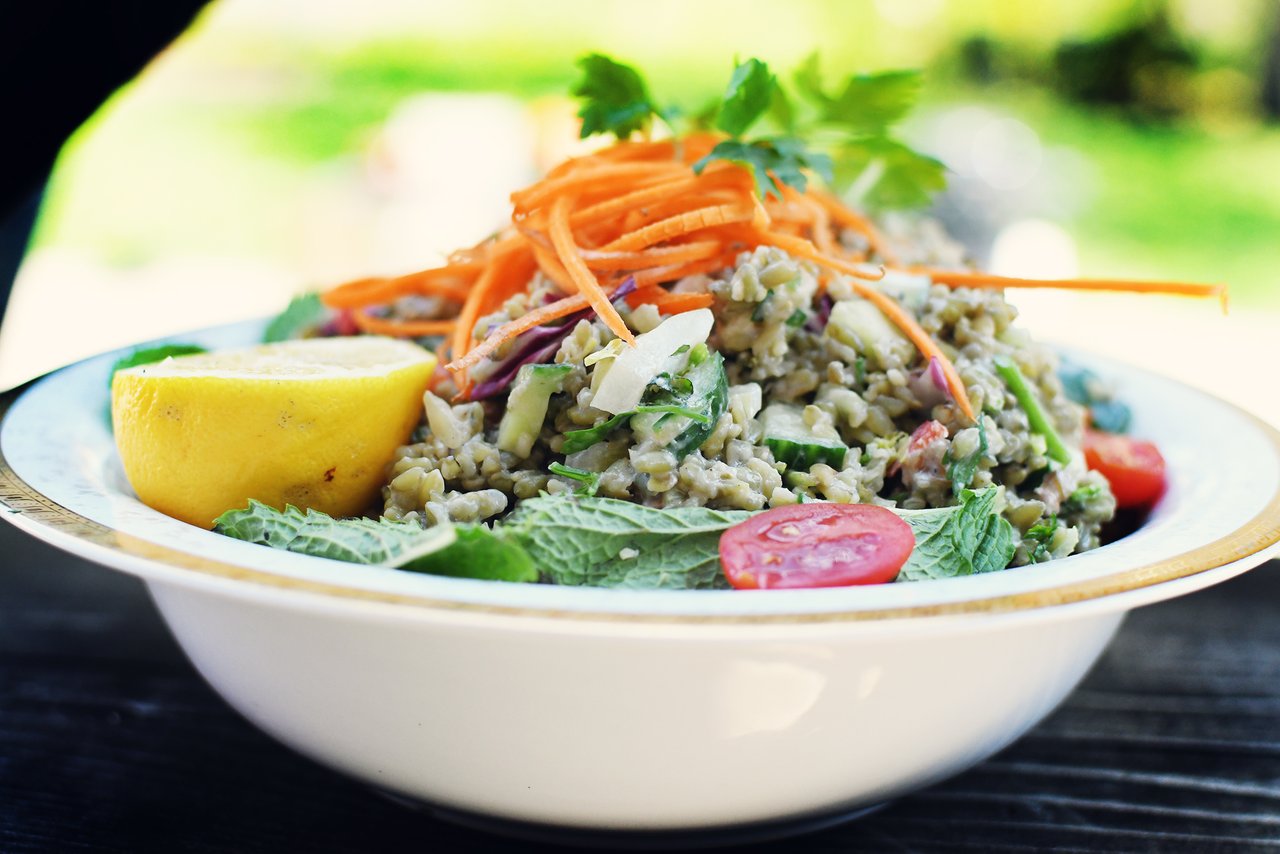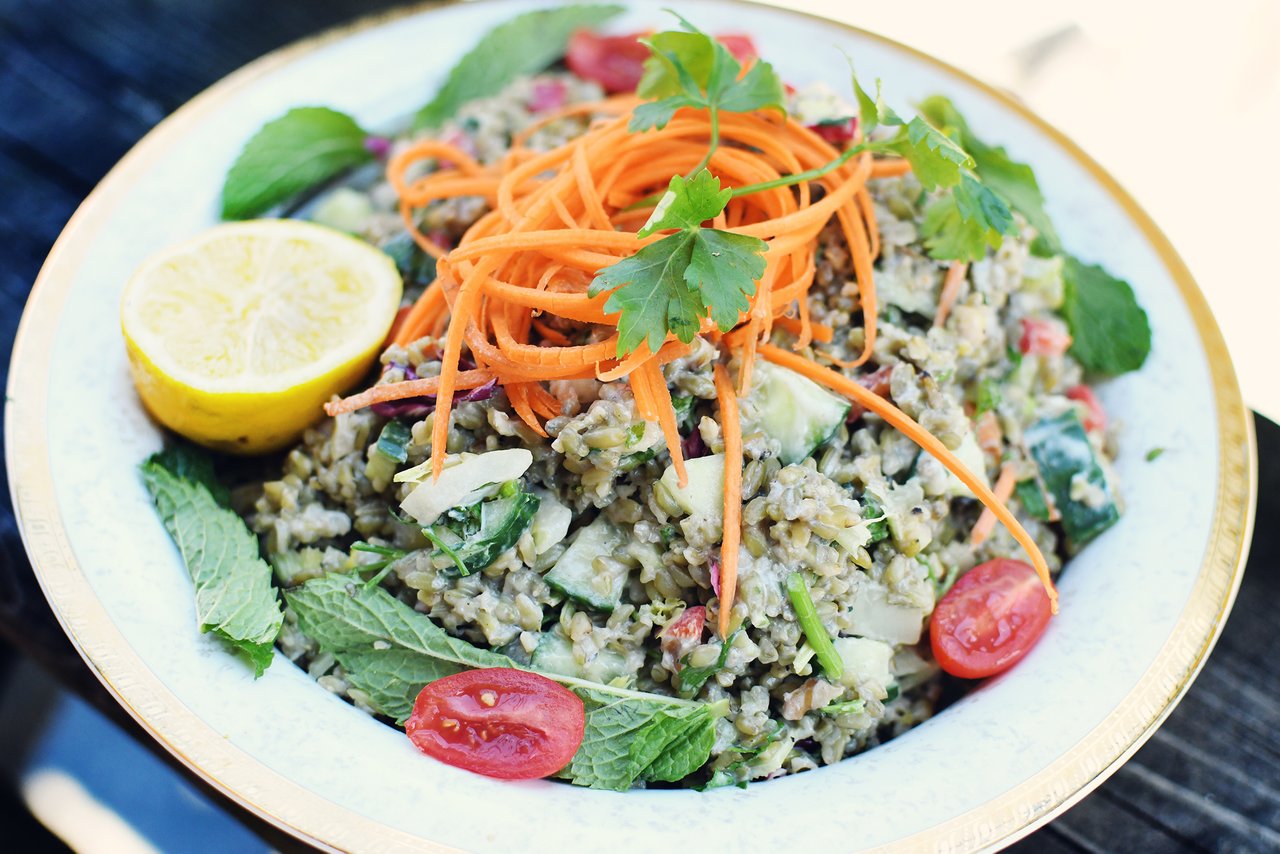 Well that was freekeh. I feel that if I haven't heard of this before, there must be so much more to discover of foods in the world which is always exciting to me.
Many people ask what there is left to eat if they don't eat animal products. I usually just tell them "everything". Now I can say "everything and more".