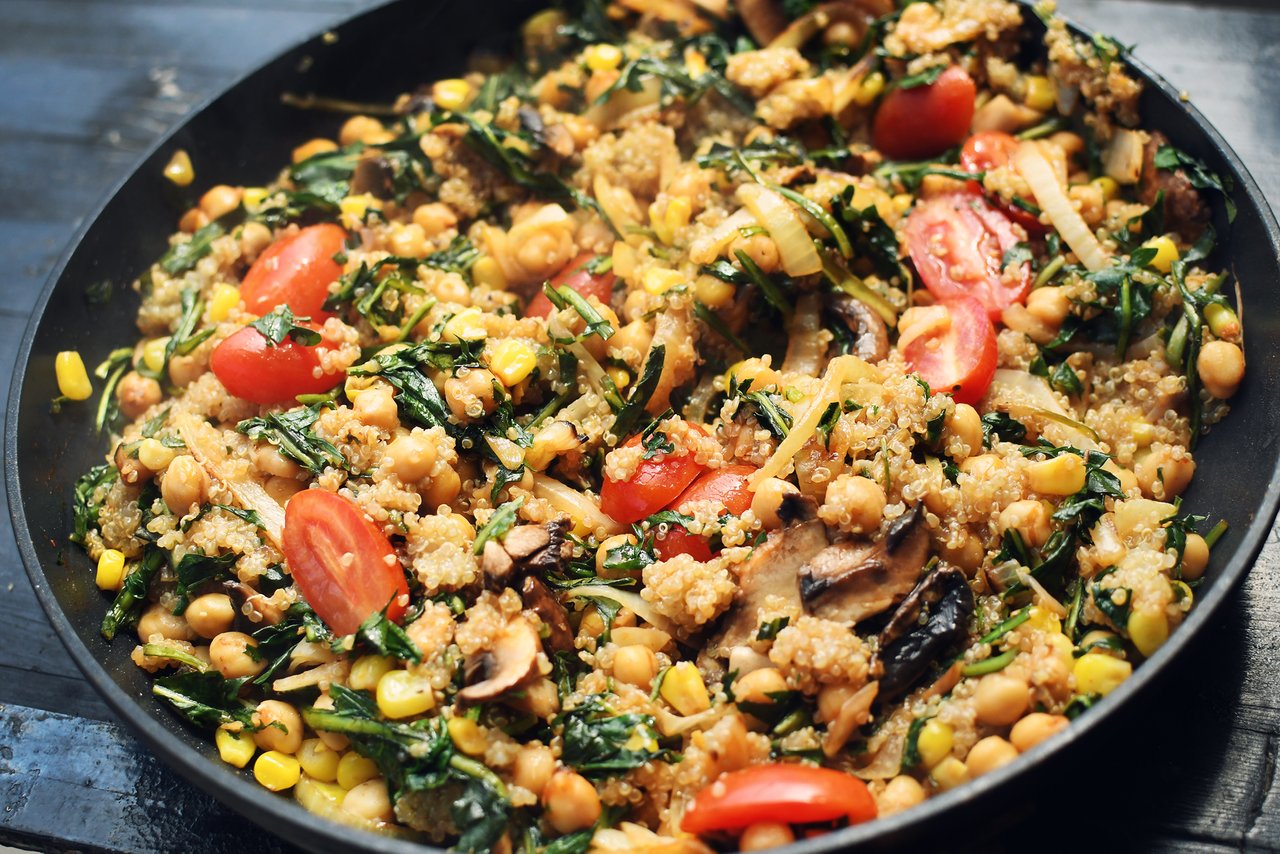 These days many people are turning to wild food and foraging. I have always wanted to be near a place where I could do this but have always ended up in the middle of a big city. Right now in the Montreal area where I am, there are only a few parks and not too much else other than houses.
One thing that I can get without going to the forest, is dandelion. Spring is when they are the best.
If you are someone who never eats greens and doesn't even eat leaf or iceburg lettuce, then dandelion is not for you. It's a shame though because the benefits are amazing.
They say that it is high in antioxidants,minerals, iron, magnesium and helps the kidneys with removing excess sugar and water.The entire plant can be used. It can be made into a tea, a jam, a wine and much much more.
This is not a pesky weed. It's food and medicine!
These days it's risky to have this opinion about natural things as healing and prevention but I stand by it and have felt the results of what I eat and drink. Sometimes negative but that becomes a lesson.
I just love bitter greens so for me spring dandelions are exciting to get. They are everywhere.
I picked quite a bit the other day. I often make smoothies and salad with it but this time I used it for cooking.
Some people would be afraid of it being dirty because it hasn't been farmed. Like every other green, they just need to be washed.
I wash it the way we wash Romaine lettuce in restaurants. Water and vinegar.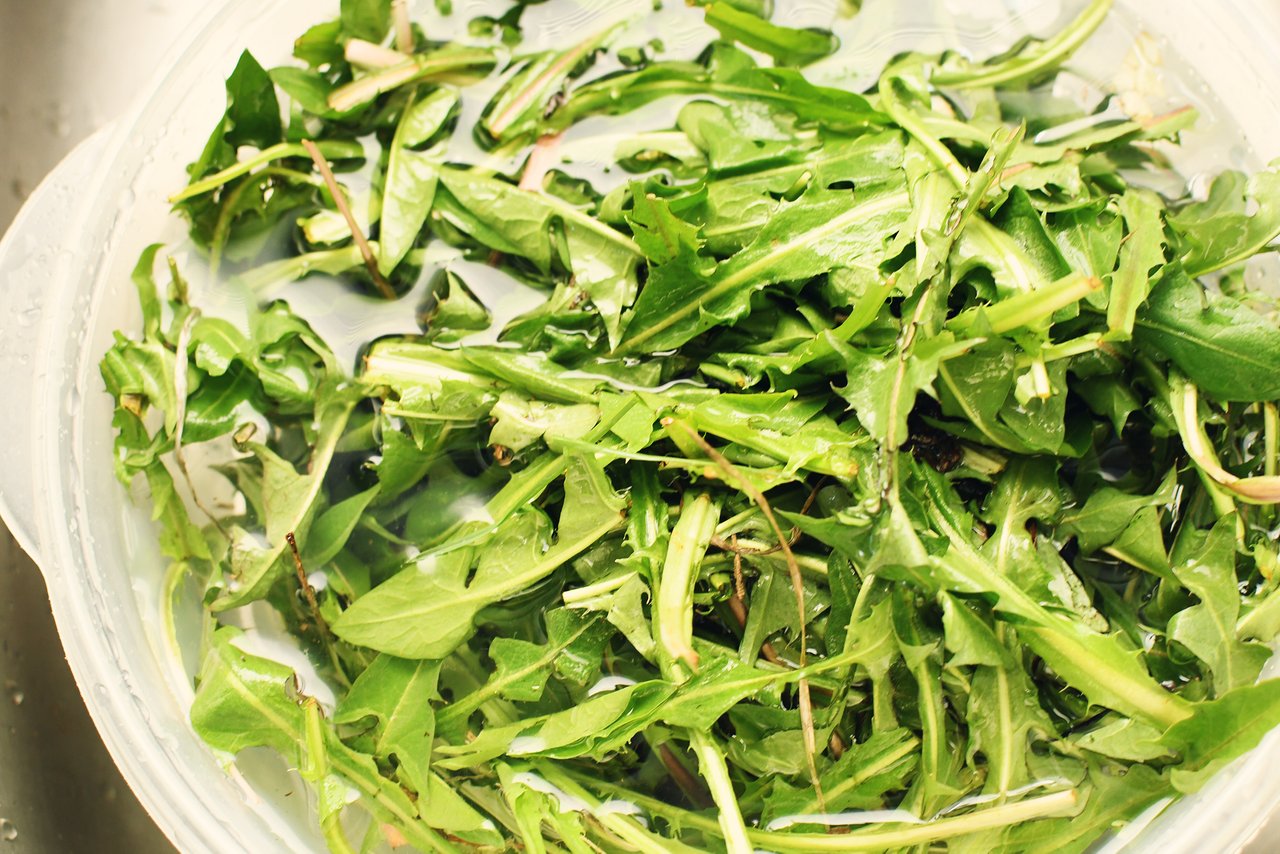 This dish would be quinoa,chickpeas and dandelion.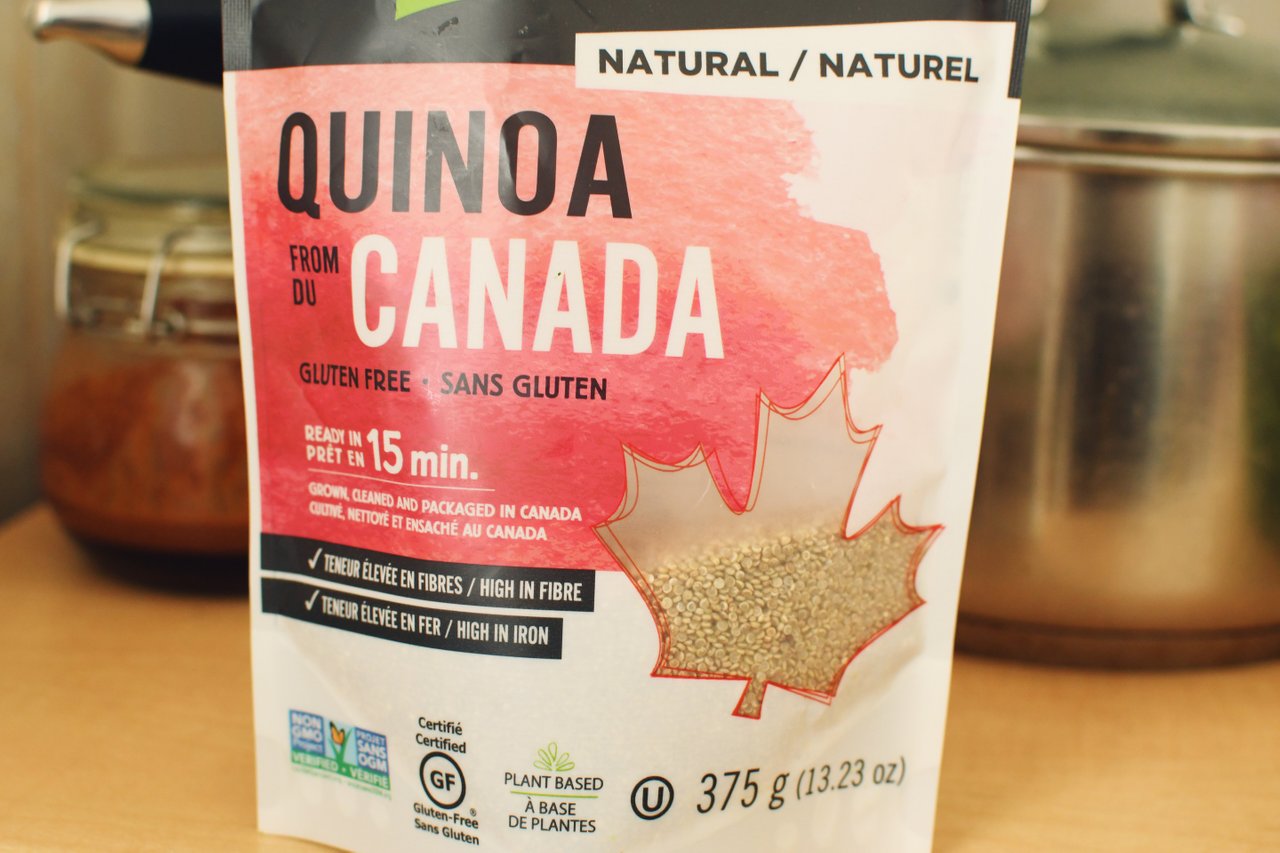 The instructions on the package of quinoa were not to my liking. It called for four cups of water to 1 cup of quinoa. I cut the water in half.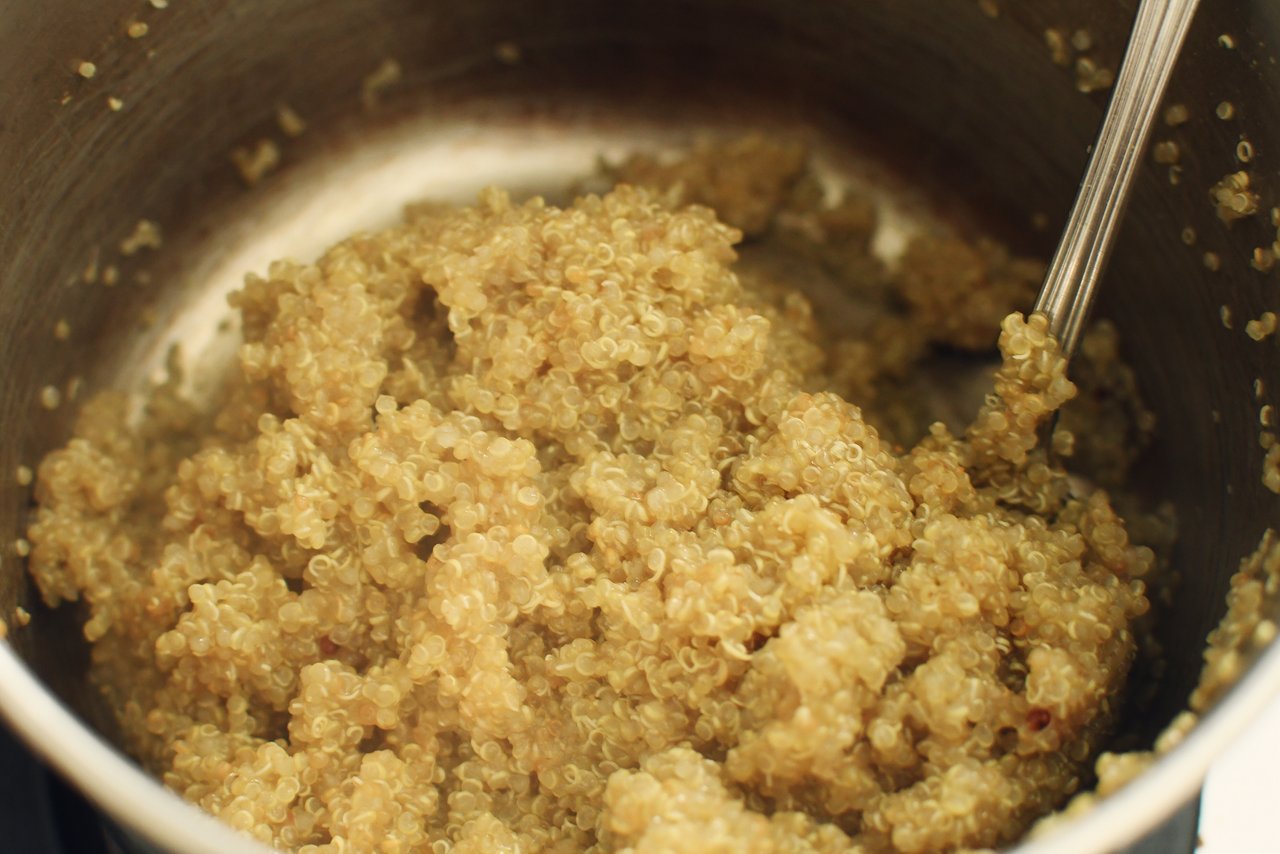 Cook the quinoa on low and boil out the water stirring constantly. Set the quinoa aside.
I roughly chopped the dandelion but you could also leave it whole. After it cooks it really shrinks down.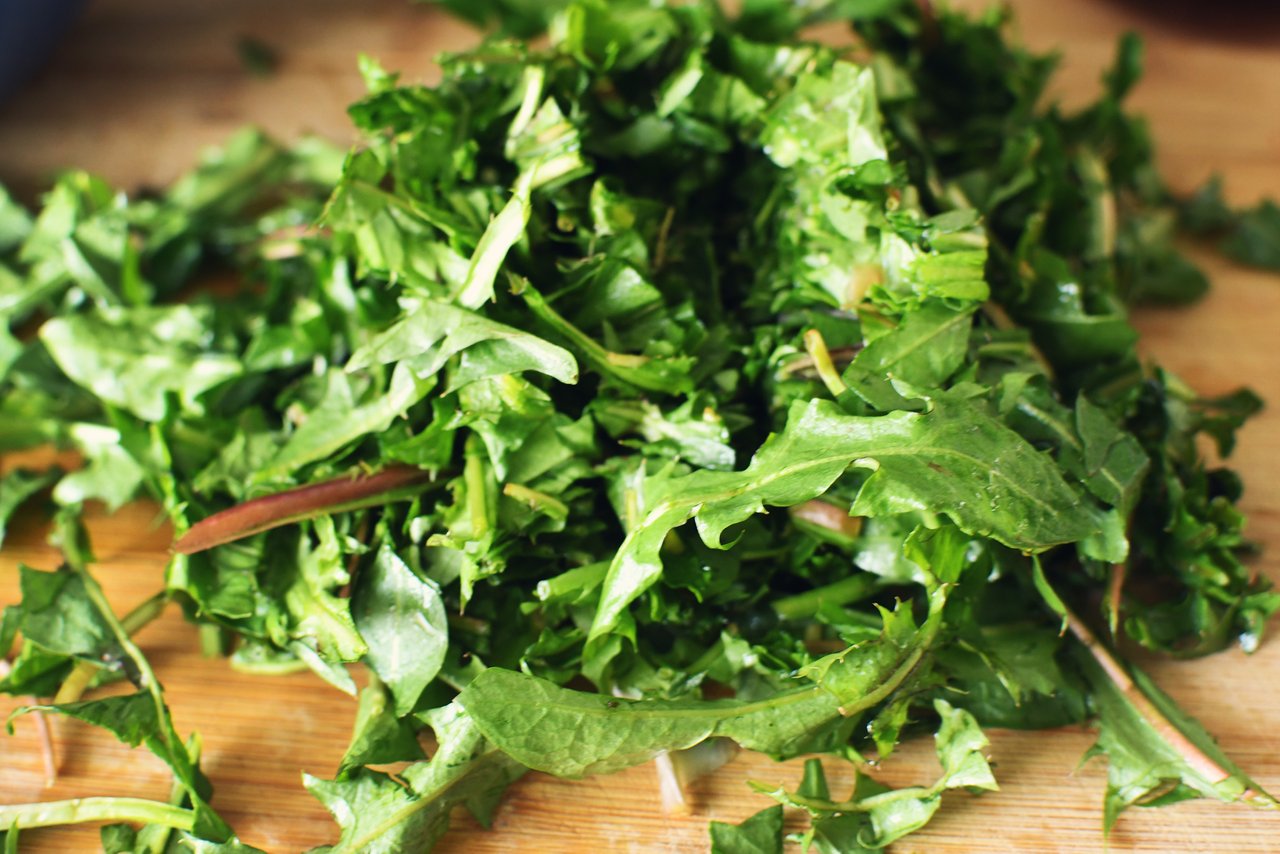 We had a limited supply in the kitchen and the fridge so I grabbed everything I could find. There were mushrooms so I threw them in.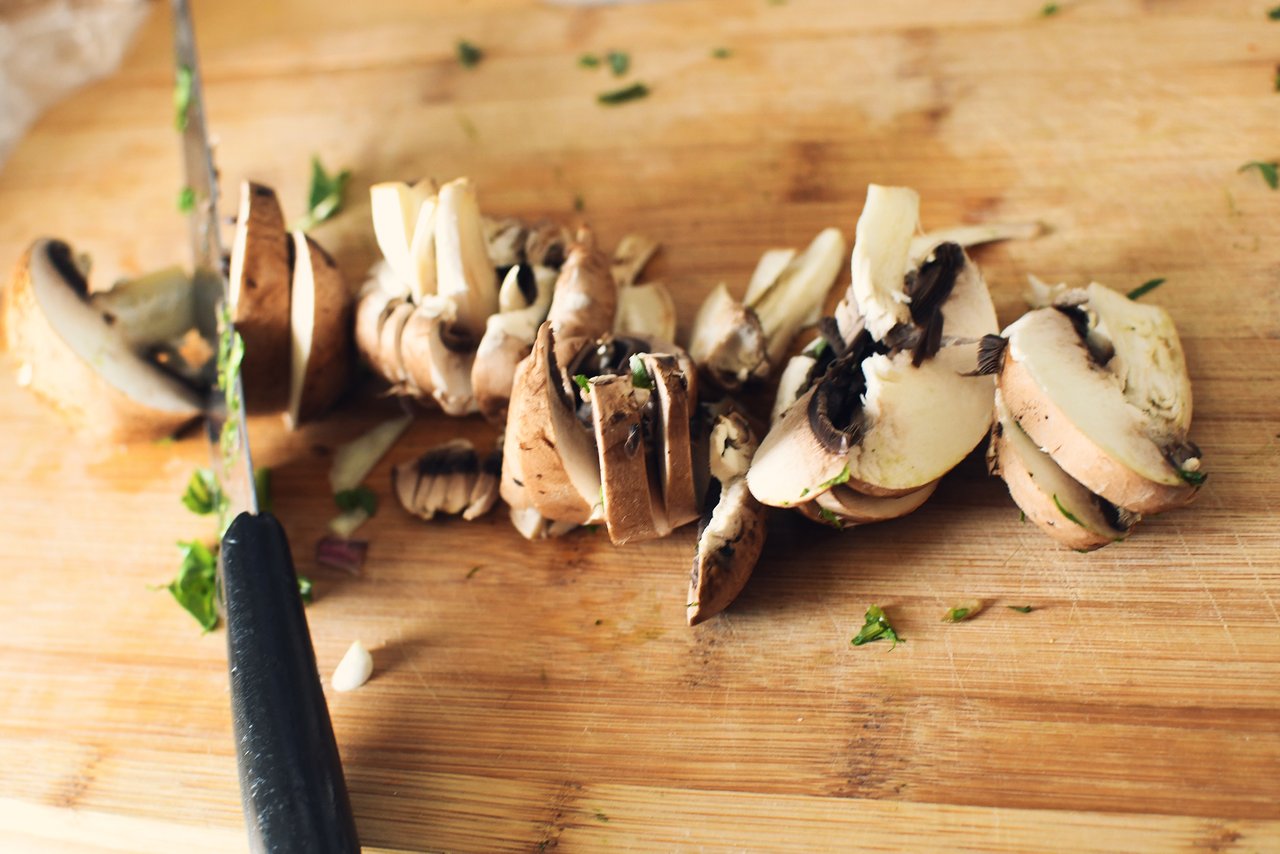 After sauteing the onion, garlic, and mushrooms, I added some corn and chickpeas. I also added some tomato paste.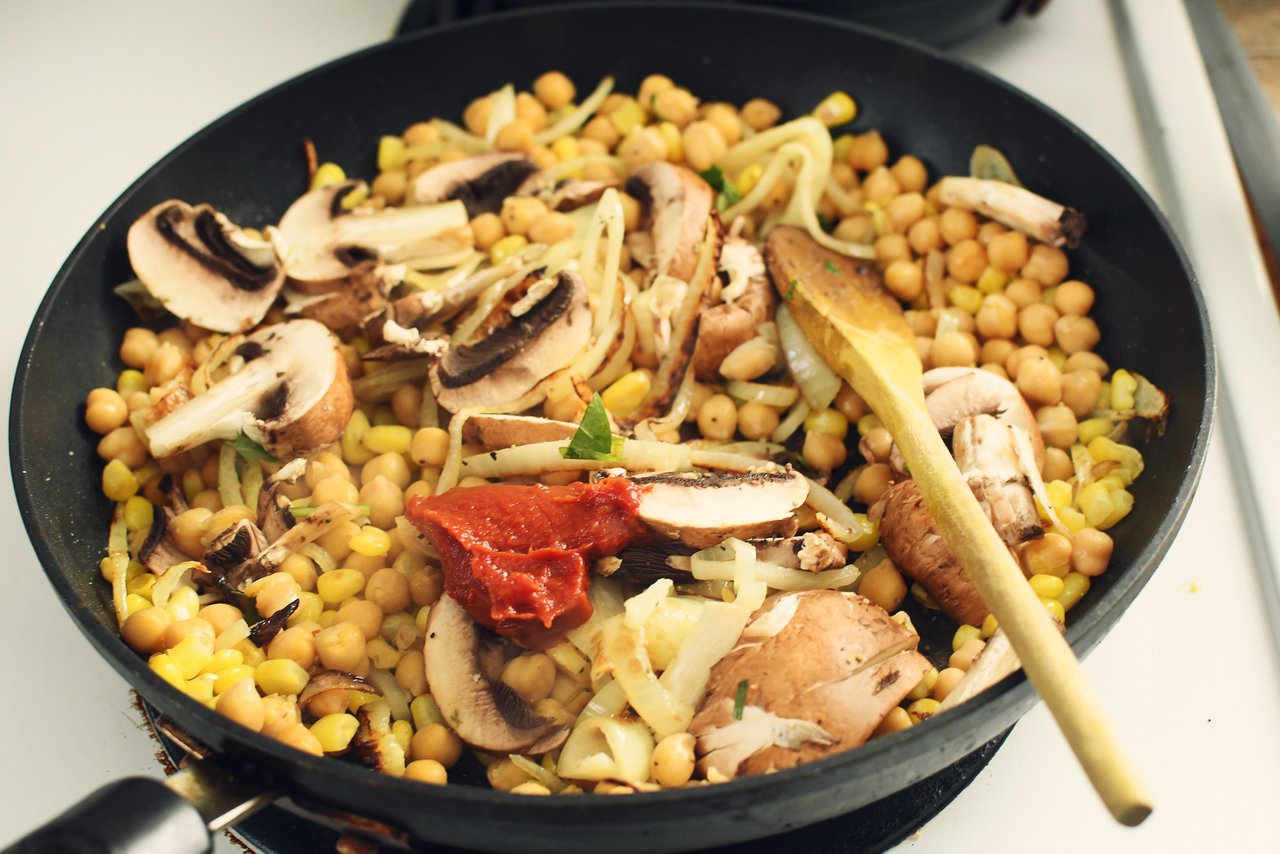 I added the dandelion at the end because of how it cooks down so much.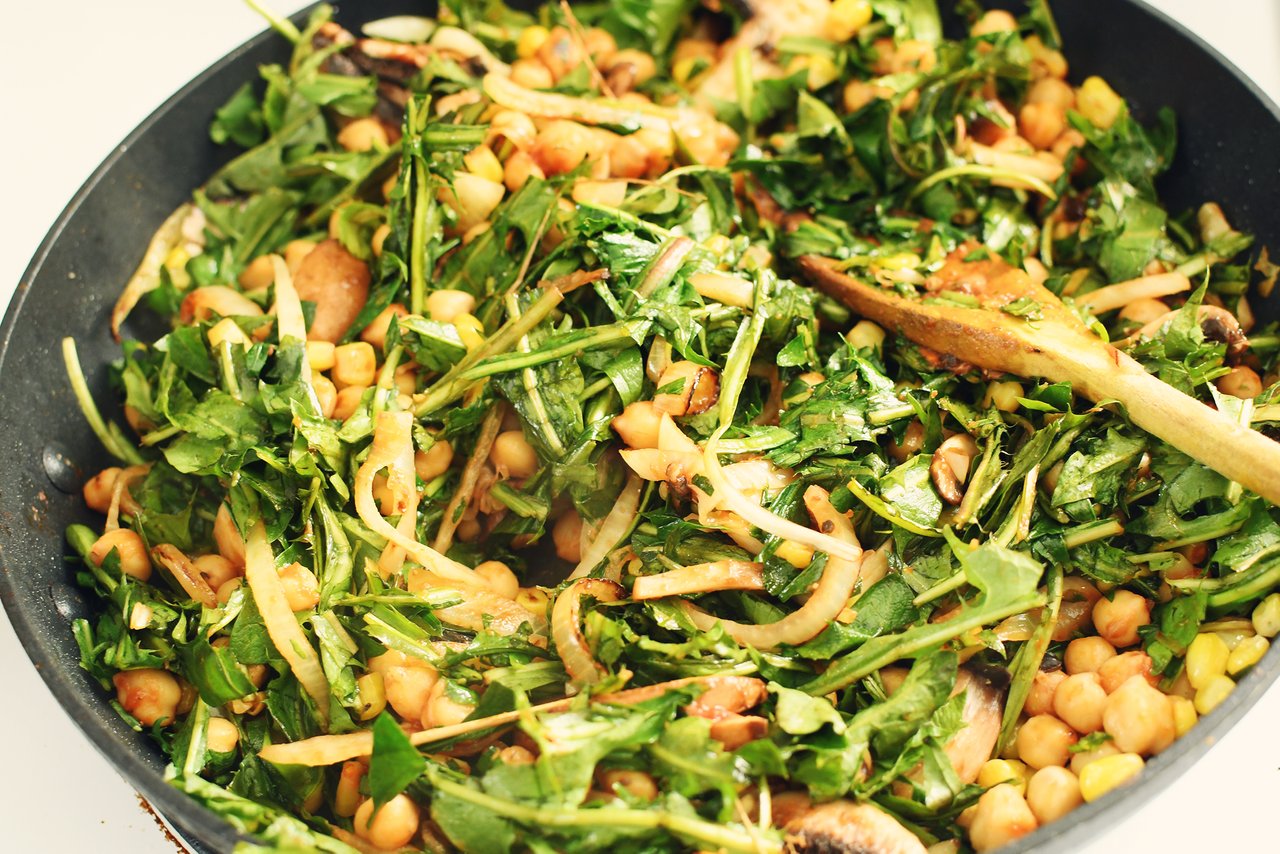 At the very end I folded in the quinoa slowly than let it sit to heat through for a few minutes covered.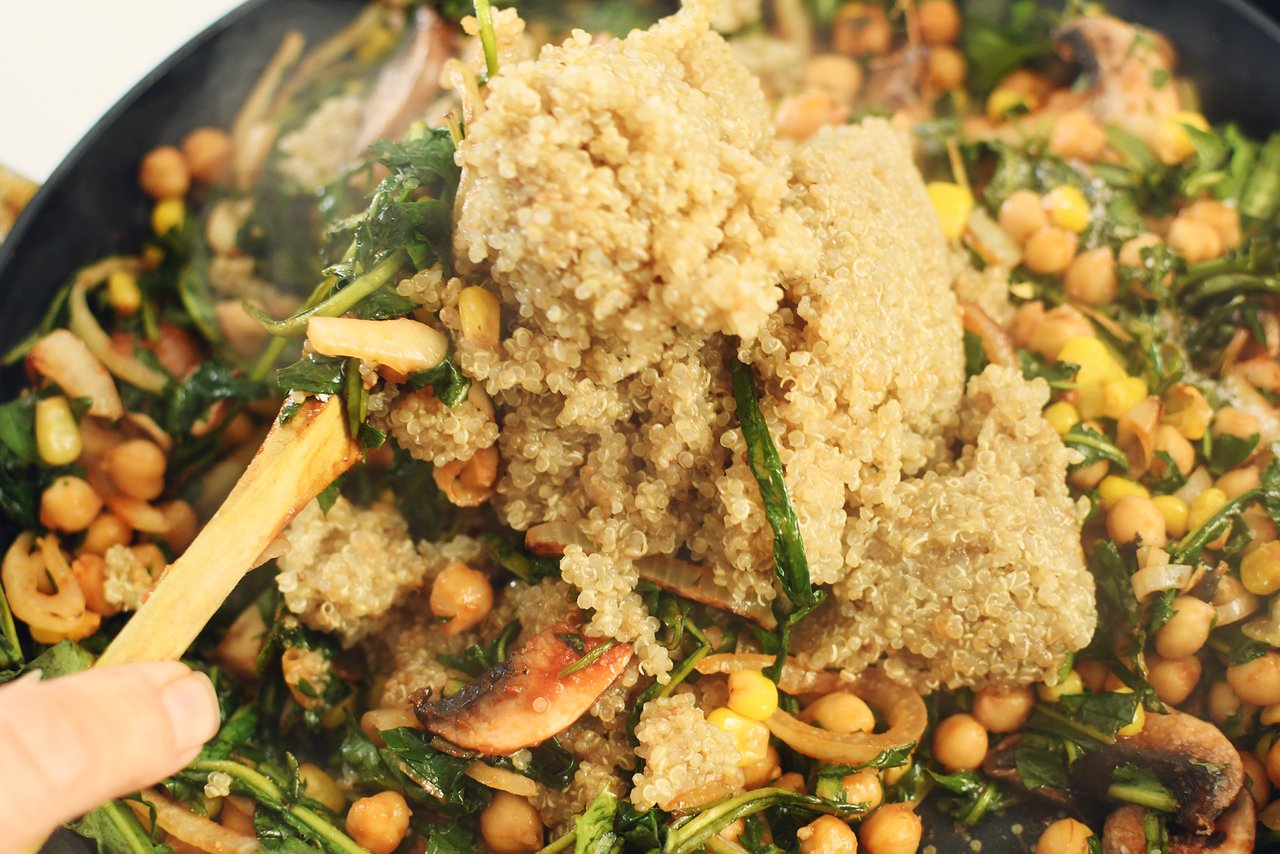 I decided to throw in some tomatoes as well, because there were some.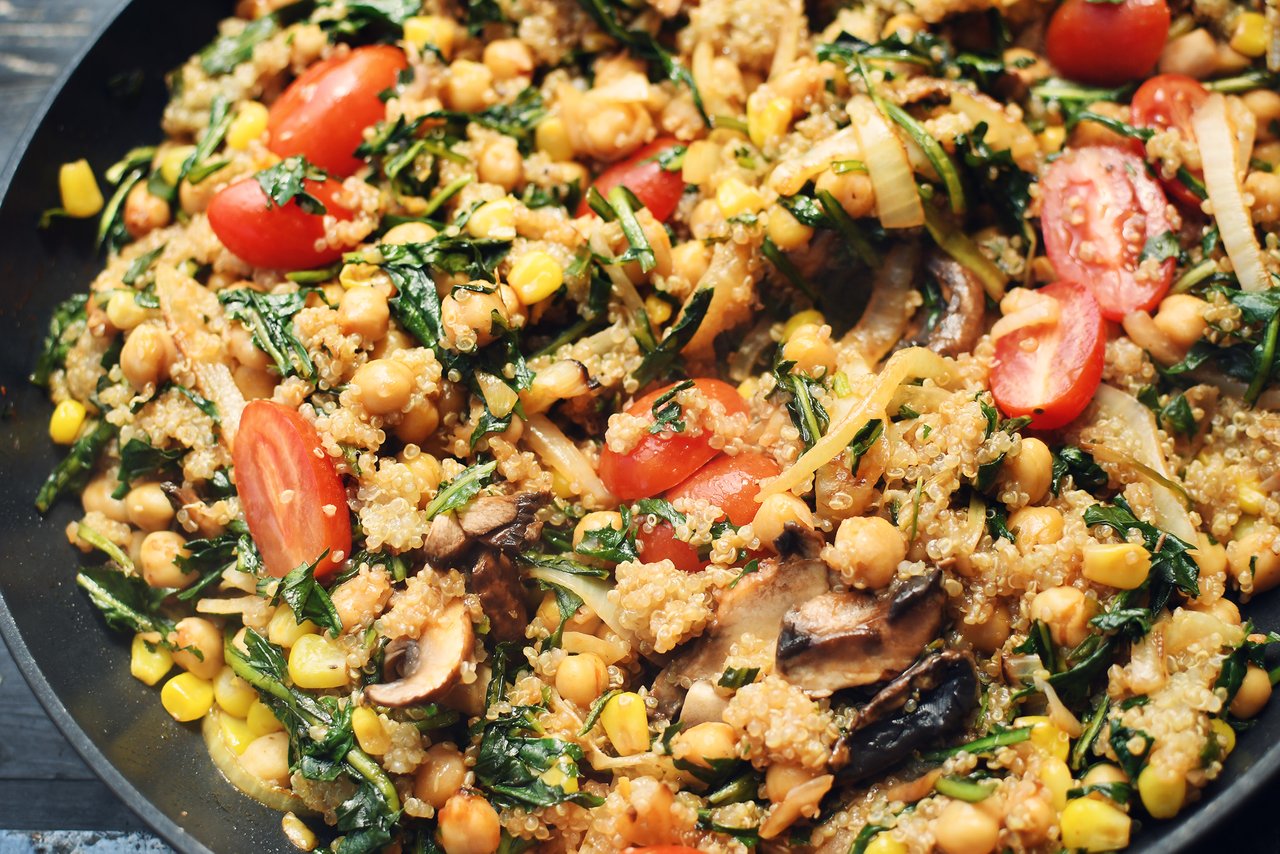 Quinoa and chickpeas with dandelion
1 cup quinoa
2 cups water
1 can chickpeas
1 medium onion diced
2 cloves garlic minced
1 tablespoon veggie soup powder or 1 cube
1 cup corn
6 cups dandelion roughly chopped
1 teaspoon salt
1 teaspoon pepper
1 tablespoon lemon juice

I had some tahini dressing that I put on mine. I usually always have some on hand since it's my favorite for everything.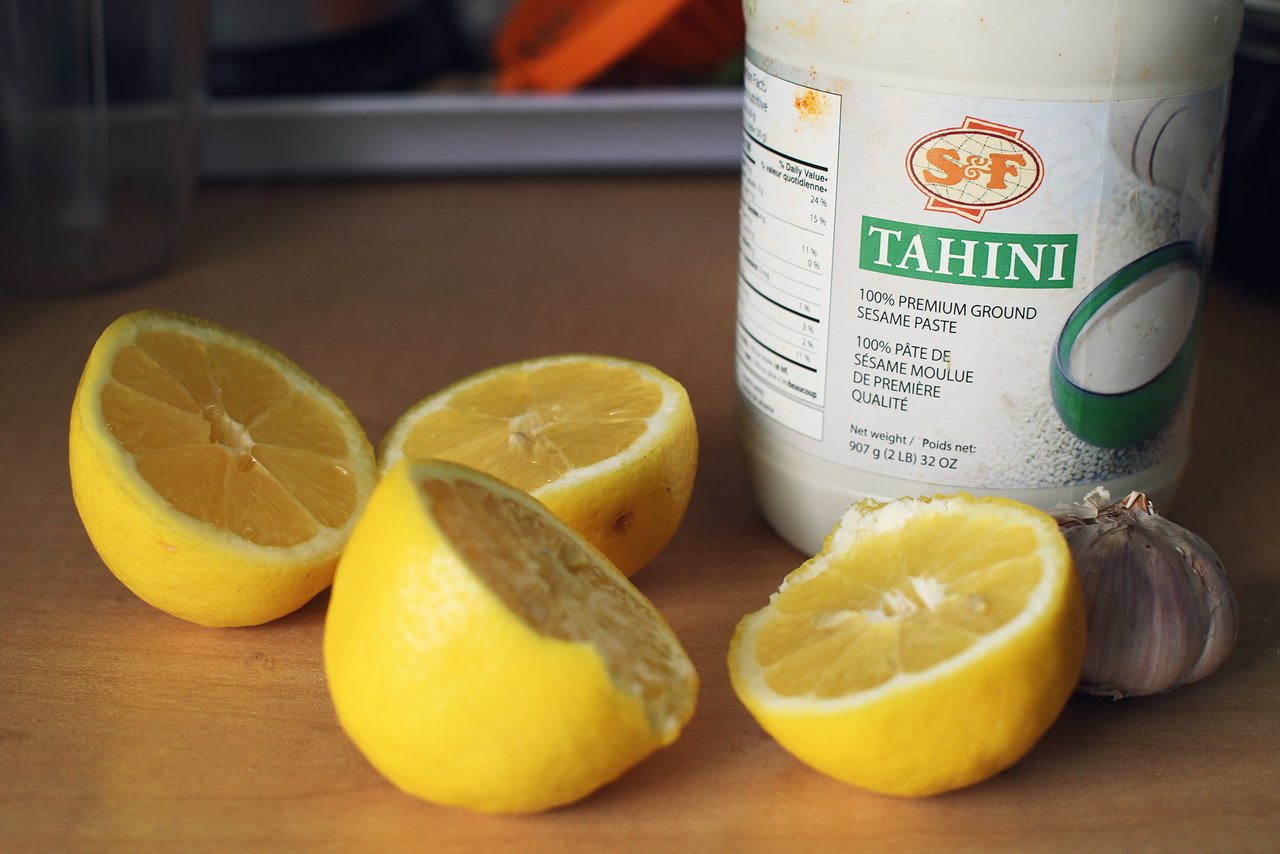 Tahini dressing
1/3 cup tahini(sesame paste)
3 cloves garlic
juice of 2 lemons
1 tablespoon olive oil
1 teaspoon salt
1 teaspoon pepper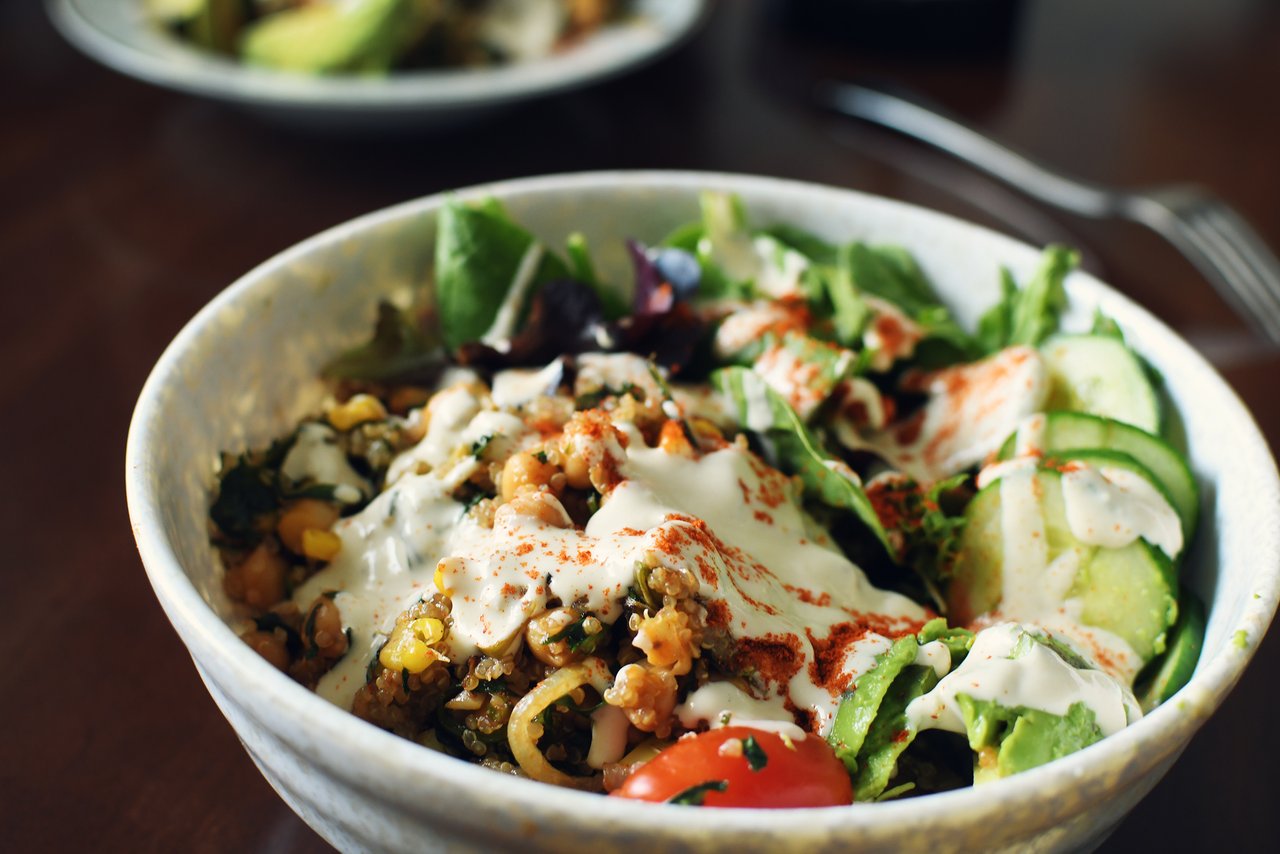 After it was cooked, the dandelion was much milder.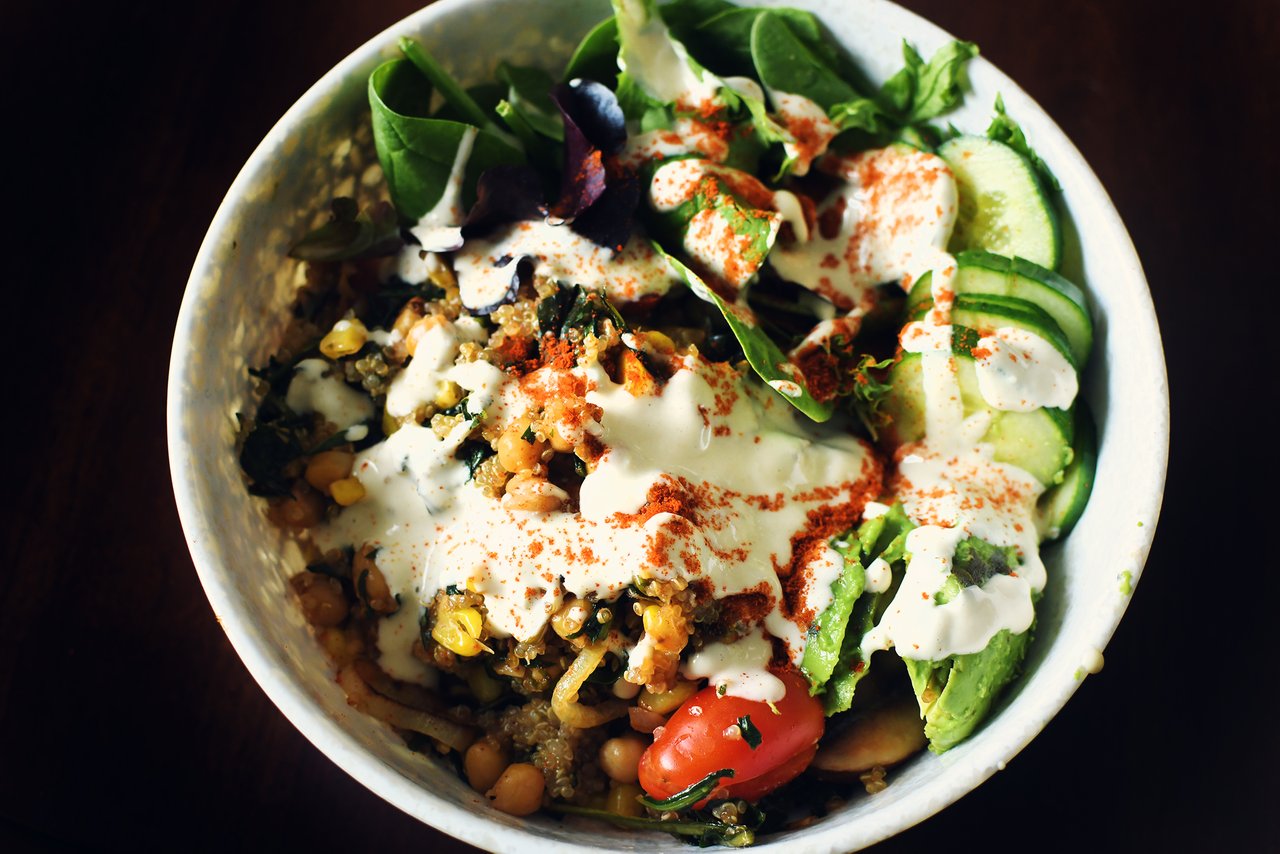 I am looking forward to my next harvest in the park.