I know people that absolutely hate squash or pumpkin. Most of them are men. Is that weird? I personally never had it on the top of my list of things I want to eat or cook with.
After four months in Asia I started buying squash quite often since it was inexpensive, popular, as well as plentiful.
I'm not sure after all that time what they were doing with it. I don't think I ever saw it in a restaurant. I'm guessing curry.
Growing up in Canada we usually consume squash in fall and winter. I never ate much of it except for holiday dinners as a side.It sometimes had apples and cinnamon in it.
Lately here it's been cold accept for the occasional warm day. So today I thought I would do something with a cool weather item.
I wanted pasta today so I would have pumpkin with it. I am sure if the squash haters had this, they wouldn't know they were eating squash.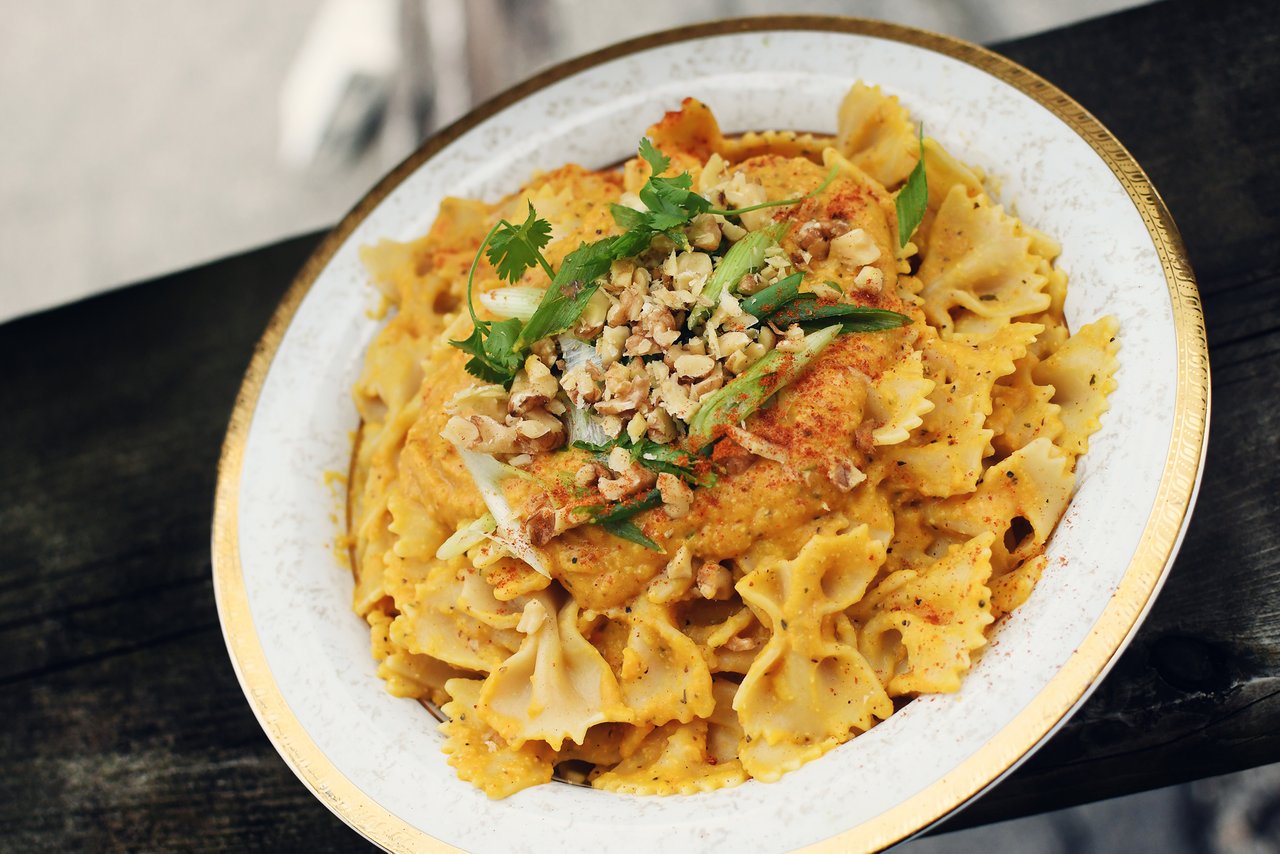 Sauce For Pasta
One onion
4 cloves garlic
2 cups cooked squash
1 cooked carrot
juice of 1 lemon
1 teaspoon tomato paste
2 teaspoon veggie broth
1 tablespoon miso paste
1 teaspoon salt
1 teaspoon pepper
1 tablespoon olive oil
1 teaspoon oregano
1 teaspoon thyme
1/2 cup cashews (I didn't soak them but it would be good for a smoother sauce if you preferred.)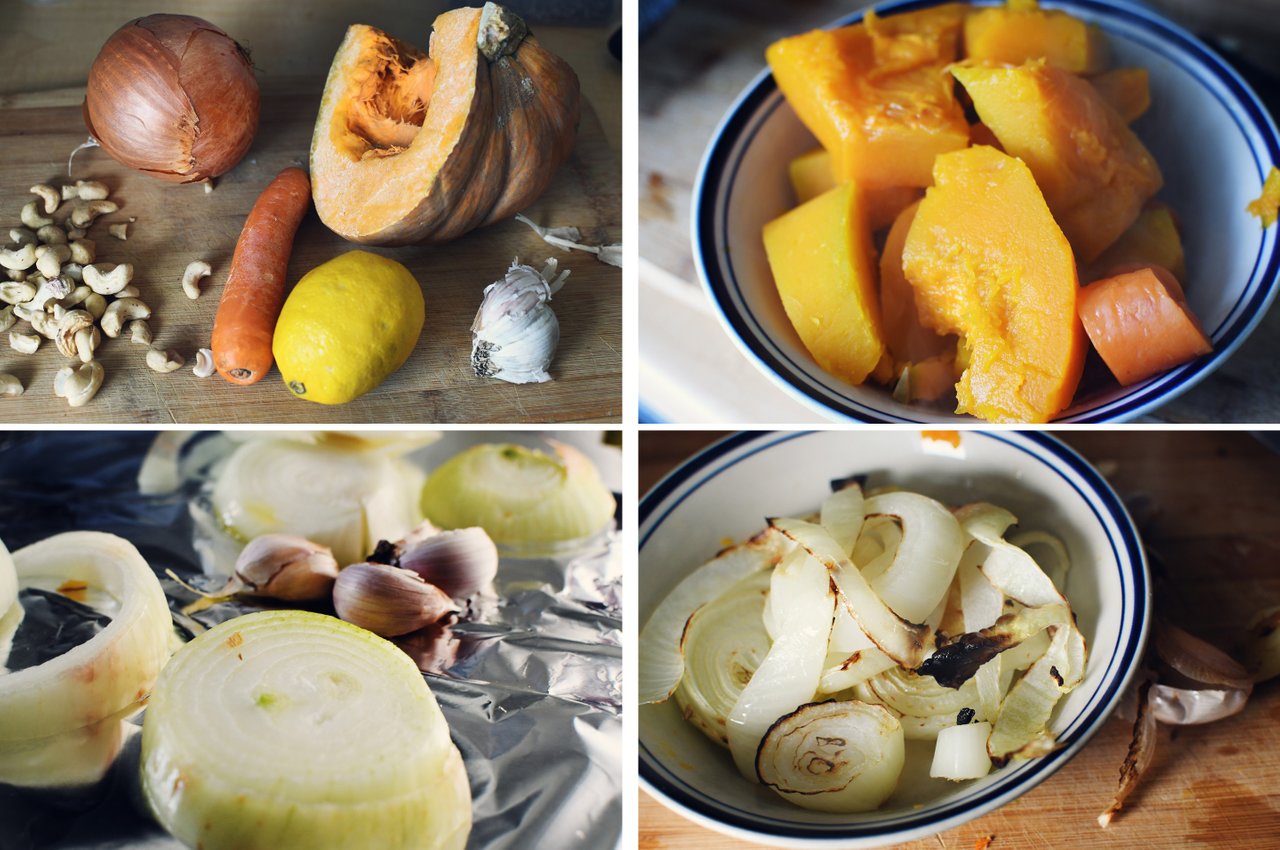 Blend ingredients adding water until creamy but still thick.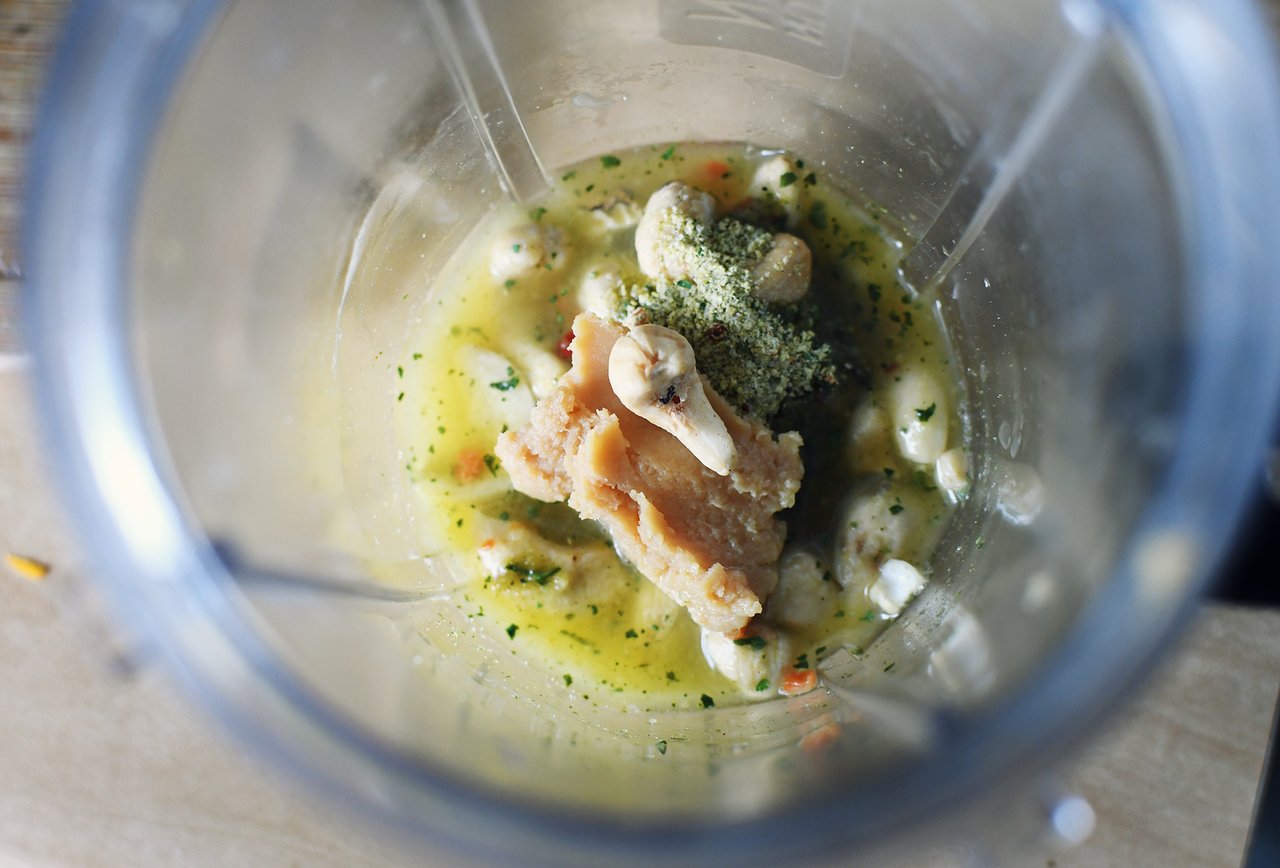 I didn't have a big enough blender so I did it in parts, adding it to a pot and stirring the ingredients together instead then simmer on low.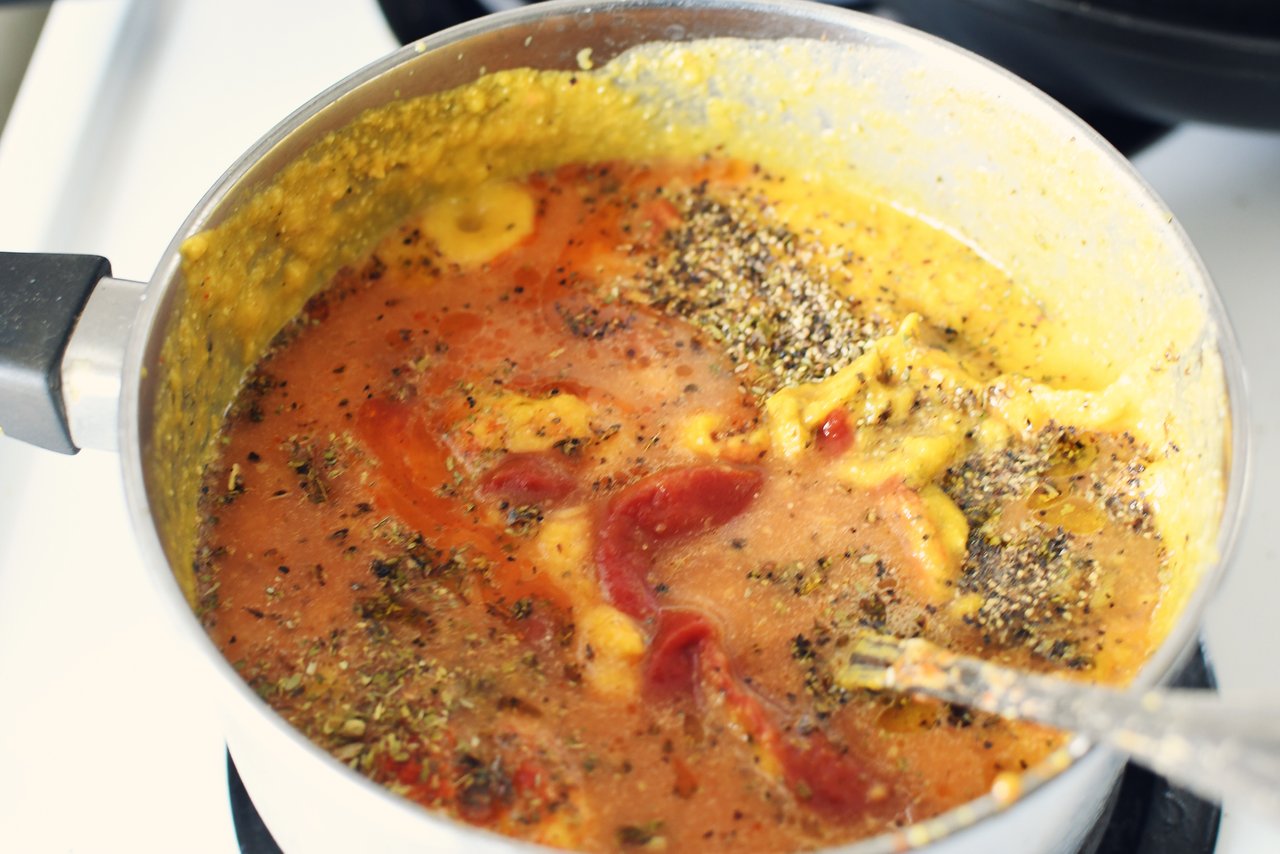 I chose bow ties. I have always liked bow ties for some reason.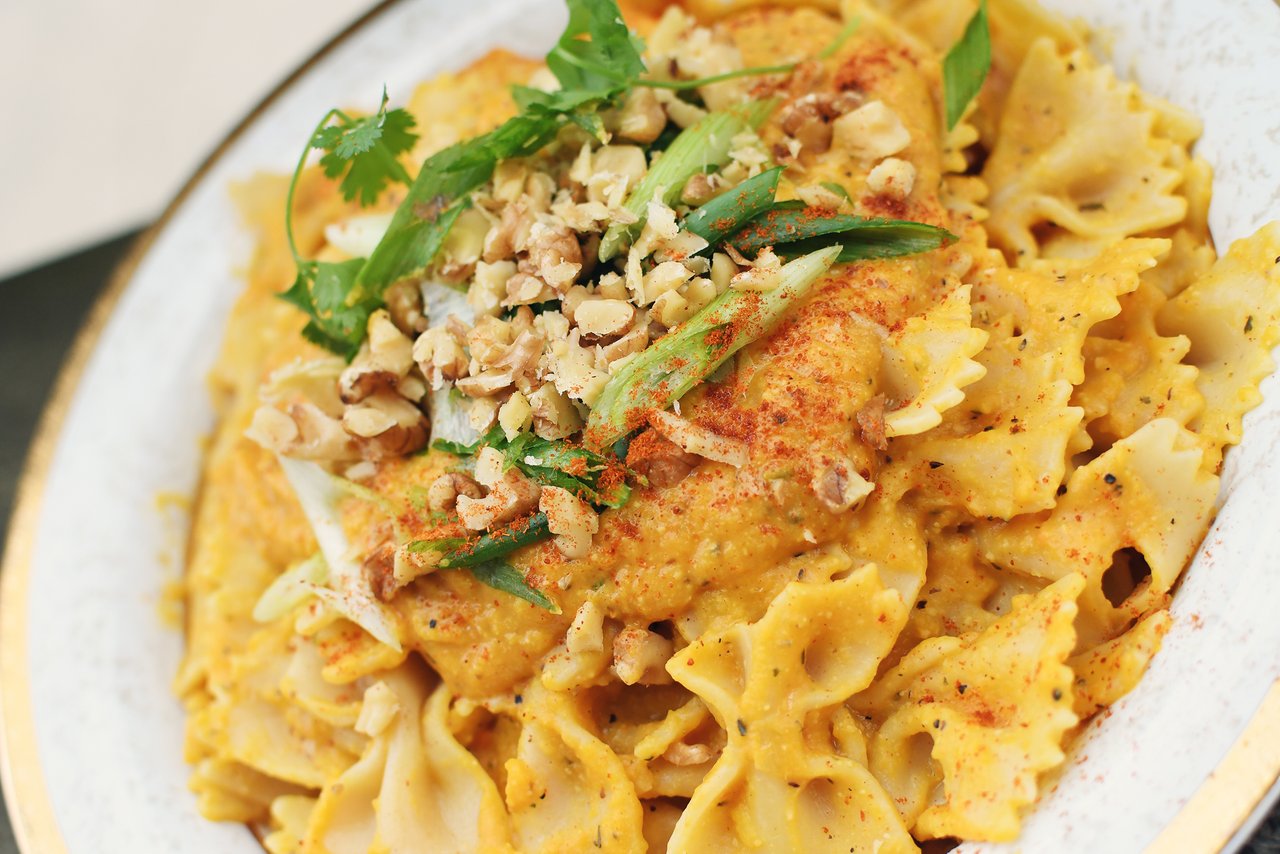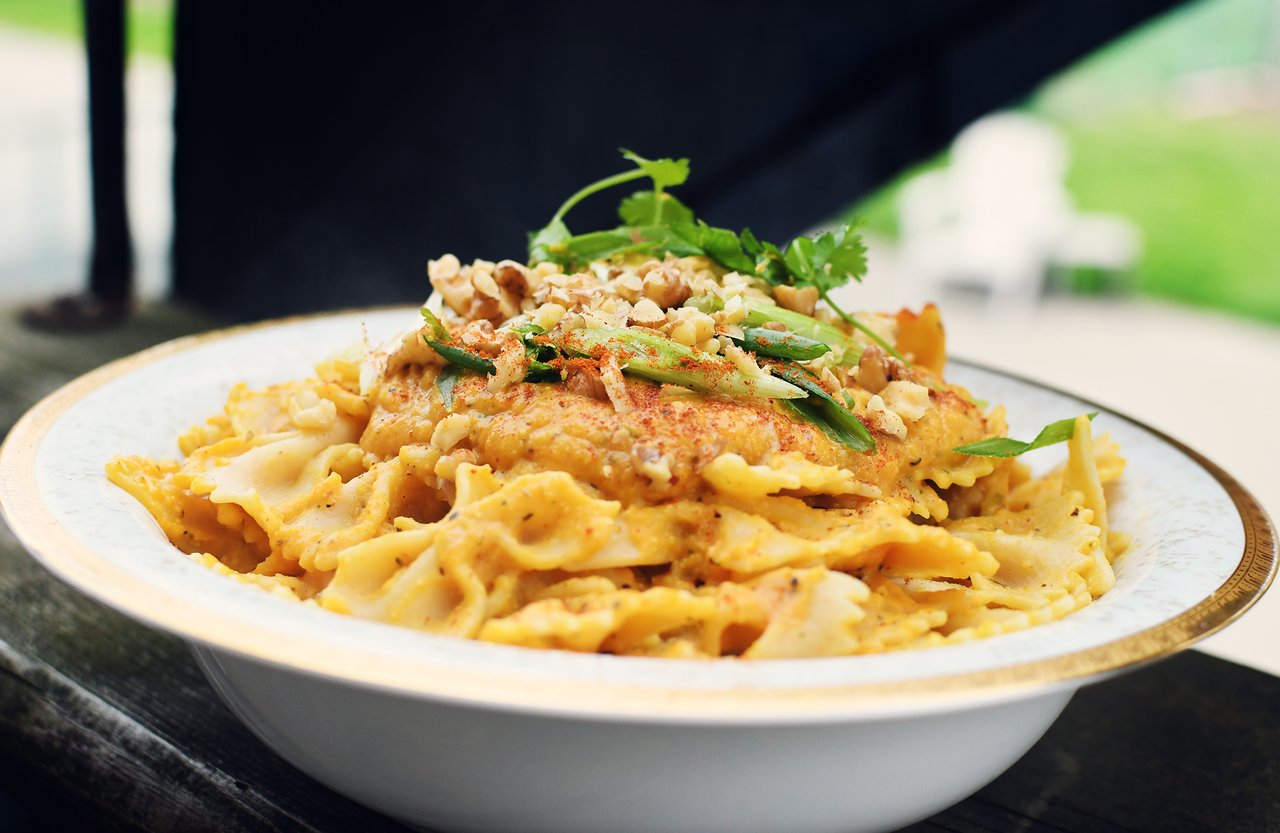 For the garnish I chose crushed walnuts parsley and green onions. I feel that walnuts and squash go well together.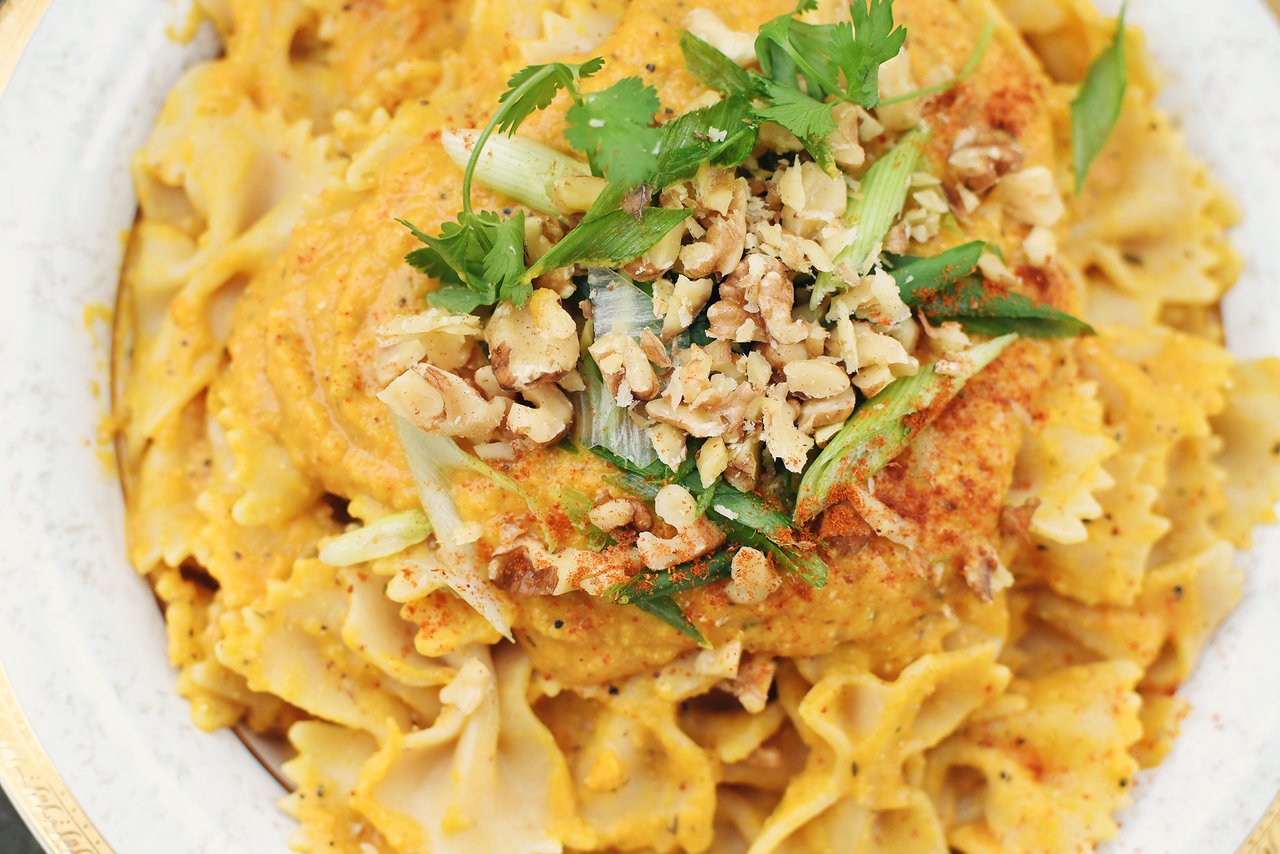 The bow ties were mixed together in the pot with most of the sauce. The rest of the sauce was put on top along with the garnish.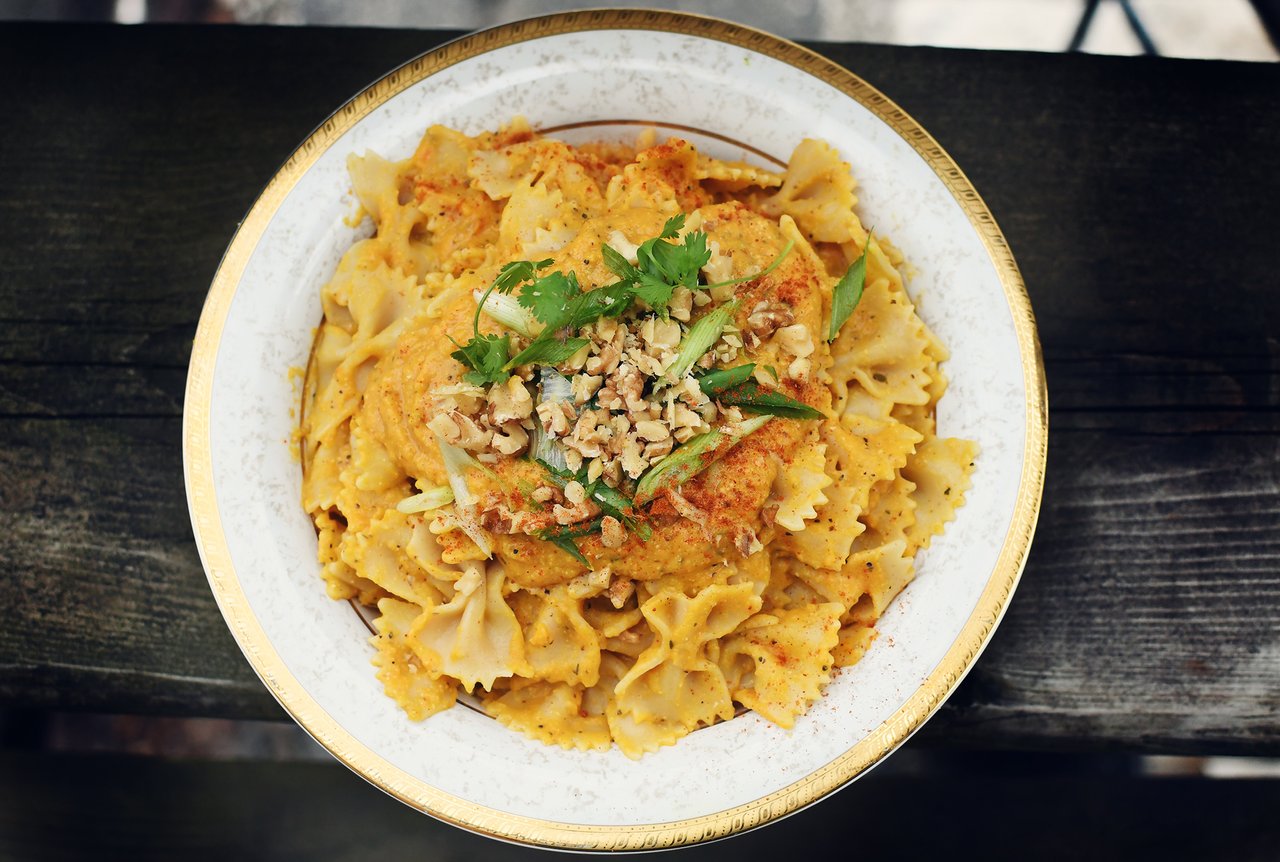 As usual we added some hot sauce along with extra cayenne pepper.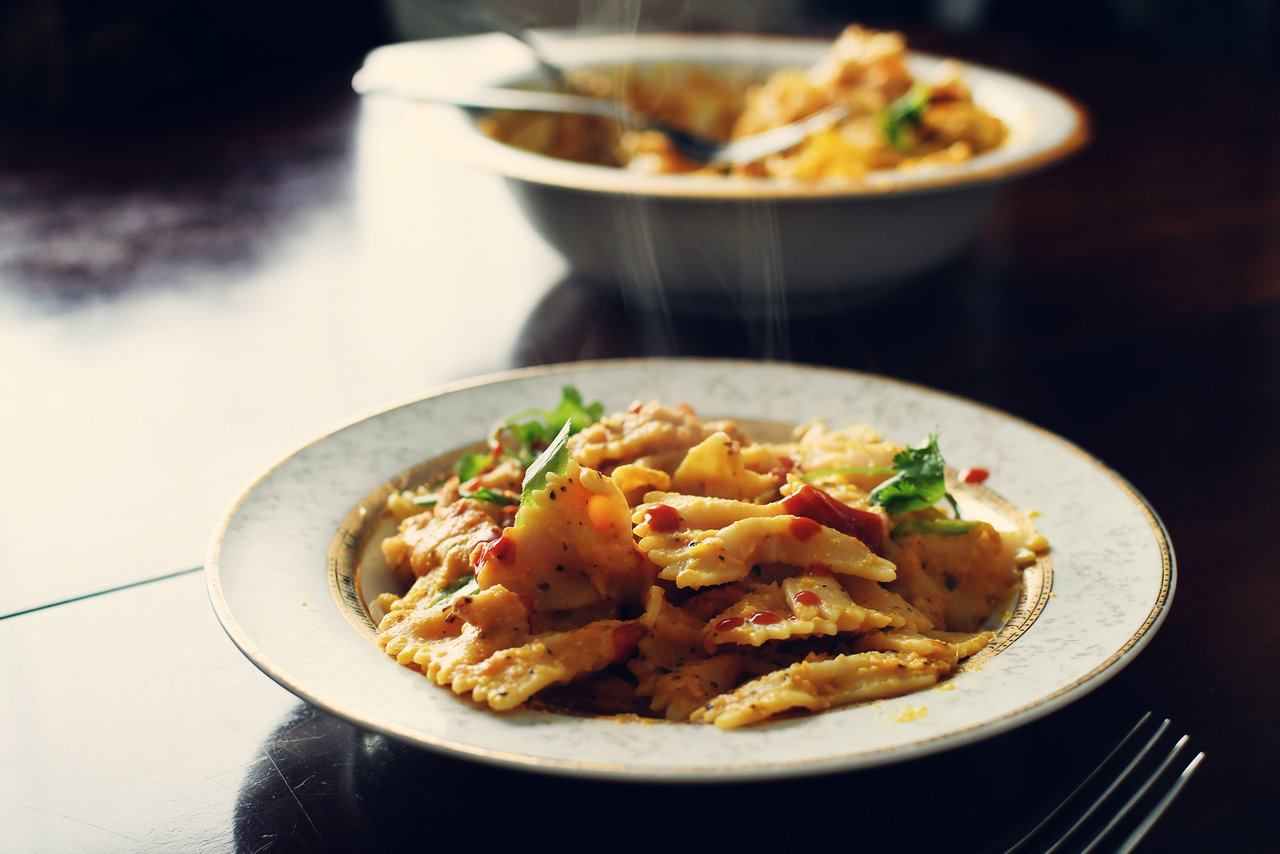 It seemed almost like a crime to add the extra hot sauce but we are hopeless spice junkies. We may need an intervention.😏