Montreal has finally offered a heat wave with warnings and all of that stuff. I can't take it too seriously after spending four months in Asia where the weather is always like this and hotter. Why don't those people get a warning to stay indoors and stay hydrated etc. Well now the whole world is supposed to stay indoors.
Not me. I get out as much as possible, but I do try to stay hydrated and what better way than to eat salad.
I bet many of you have gardens full of awesome greens. I bet you're having a great time making all kinds of salads from your fresh harvest.
I am getting my stuff from the grocery store because our garden at this point,is a newbies' late started and possible Charlie Brown tree equivalent.
Our tiny baby kale has little bug holes all over it. We're devastated. Our cucumbers are getting yellow leaves. Our lettuce is so tiny and not growing. Oh well first try.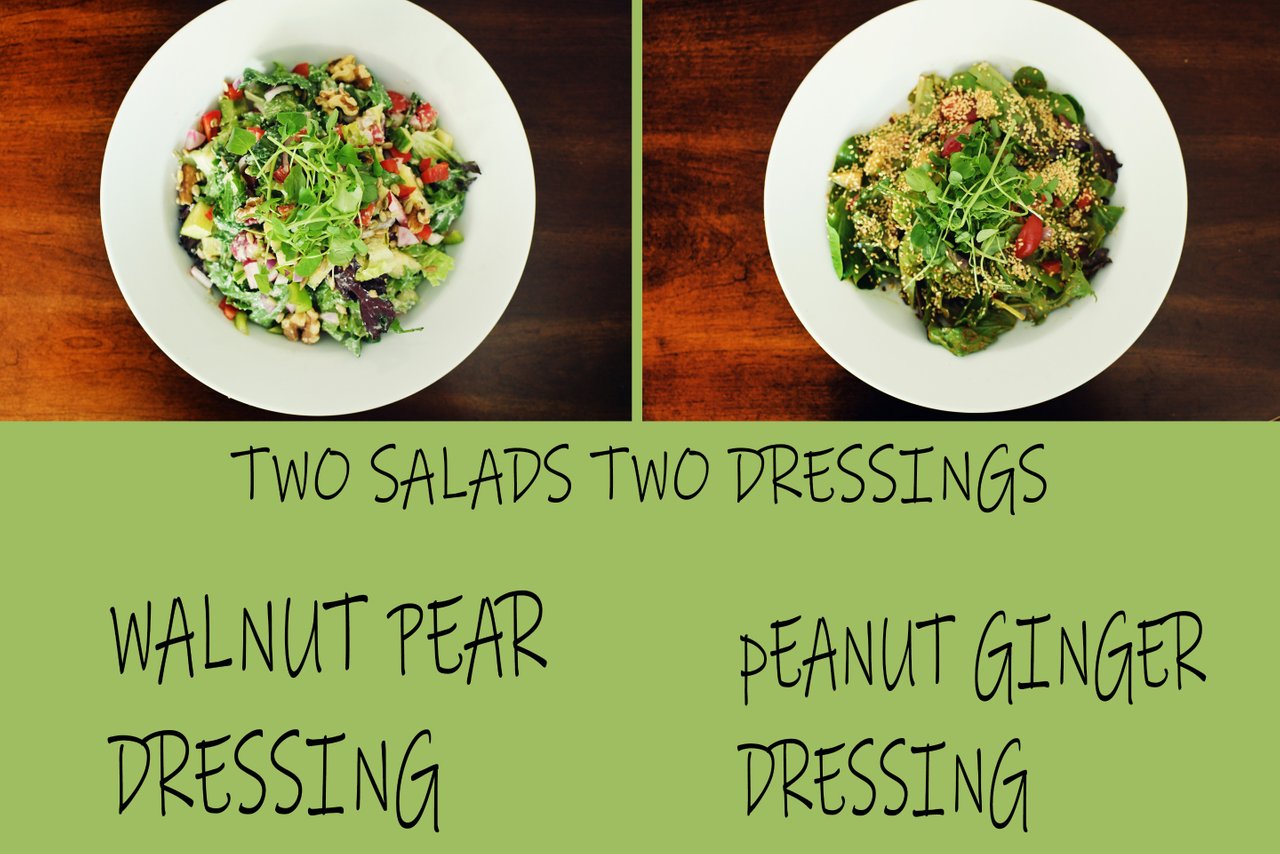 Today we had some big salads and I made two different dressings just for some extra salad eating fun.
One dressing was a pear walnut which offers a natural sweetness from the pear combined with the vinegar and lemon.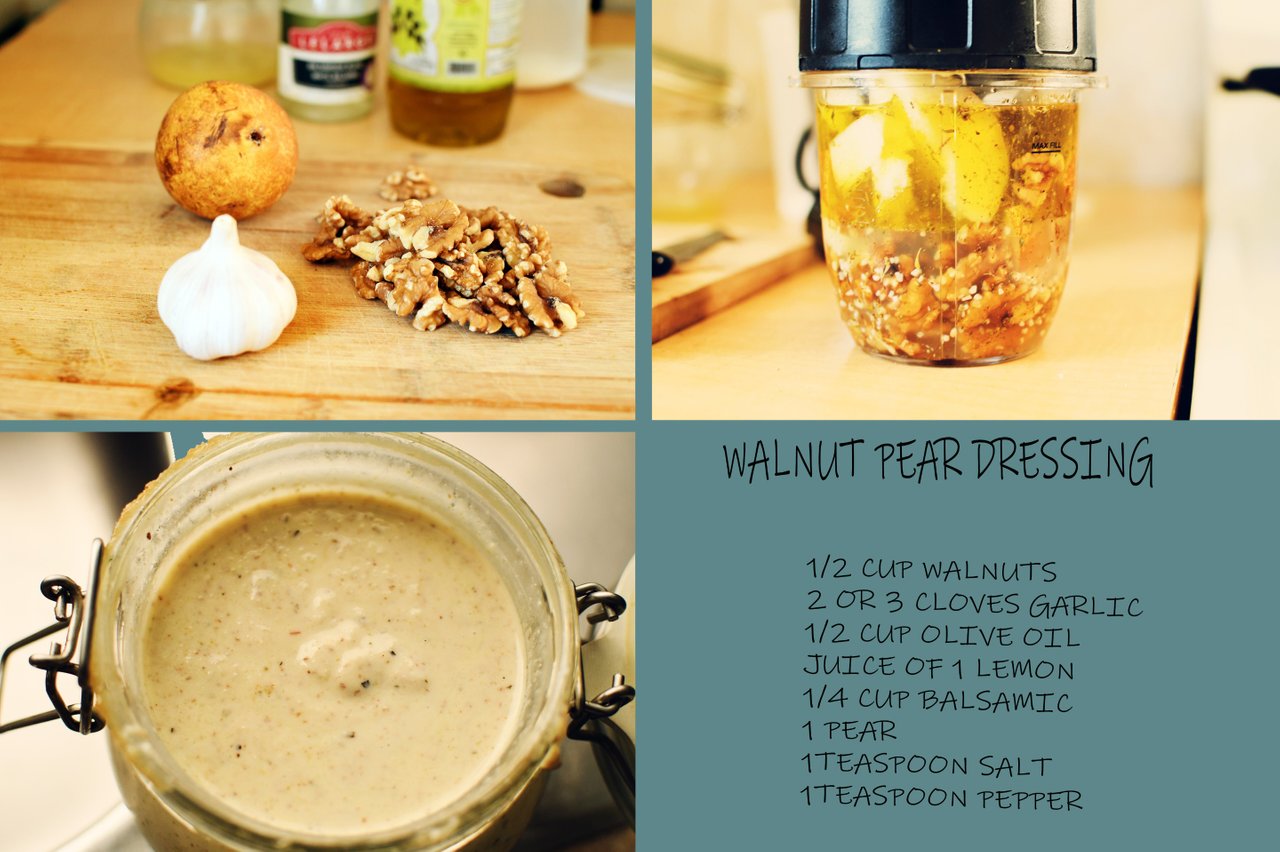 The next dressing was my go to for so many things. I use peanut sauce for noodles, for dipping, for salad dressing like in this case.
I just add more liquid including water to make it thinner but still creamy to mix with the salad.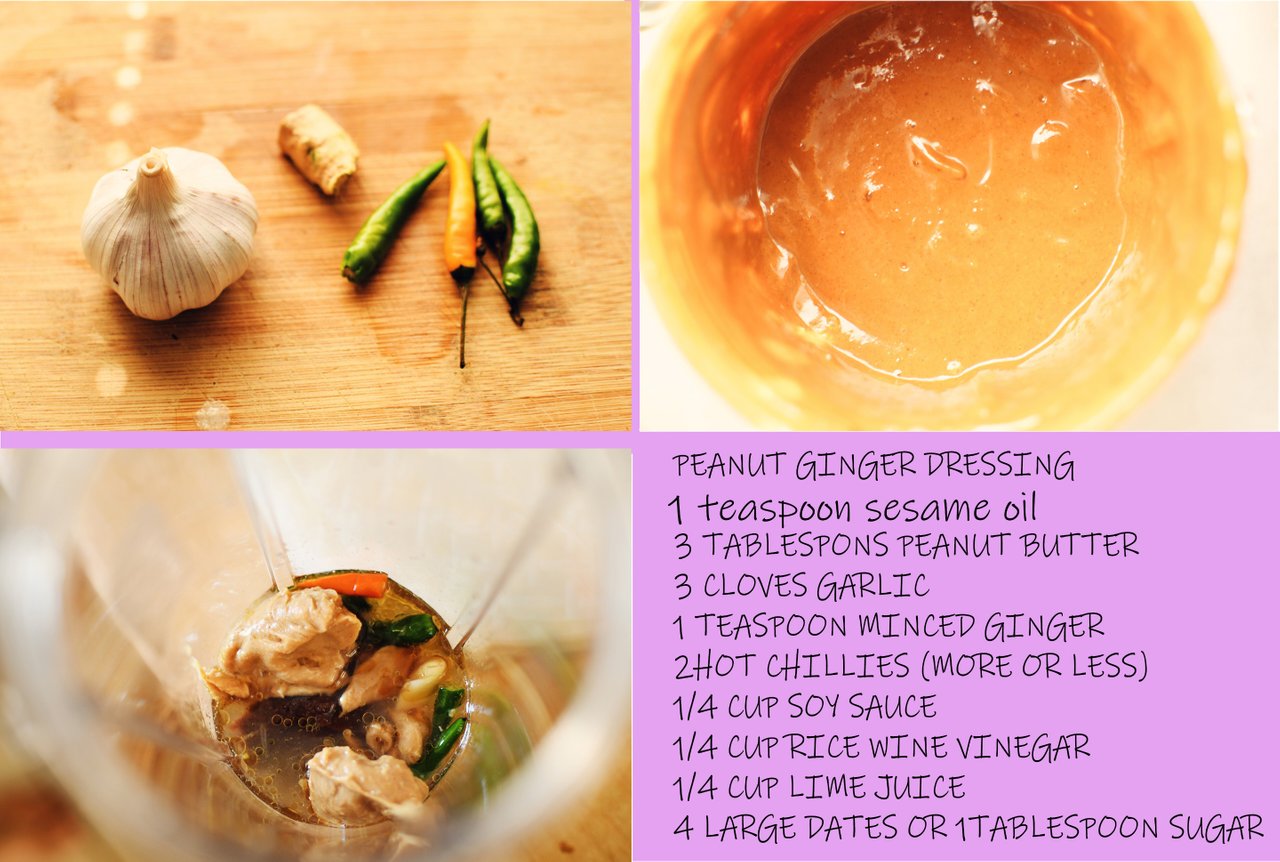 Both salads had the same vegetables in them but just a different garnish. Walnuts for the walnut pear dressing salad and sesame seeds for the peanut ginger dresssing.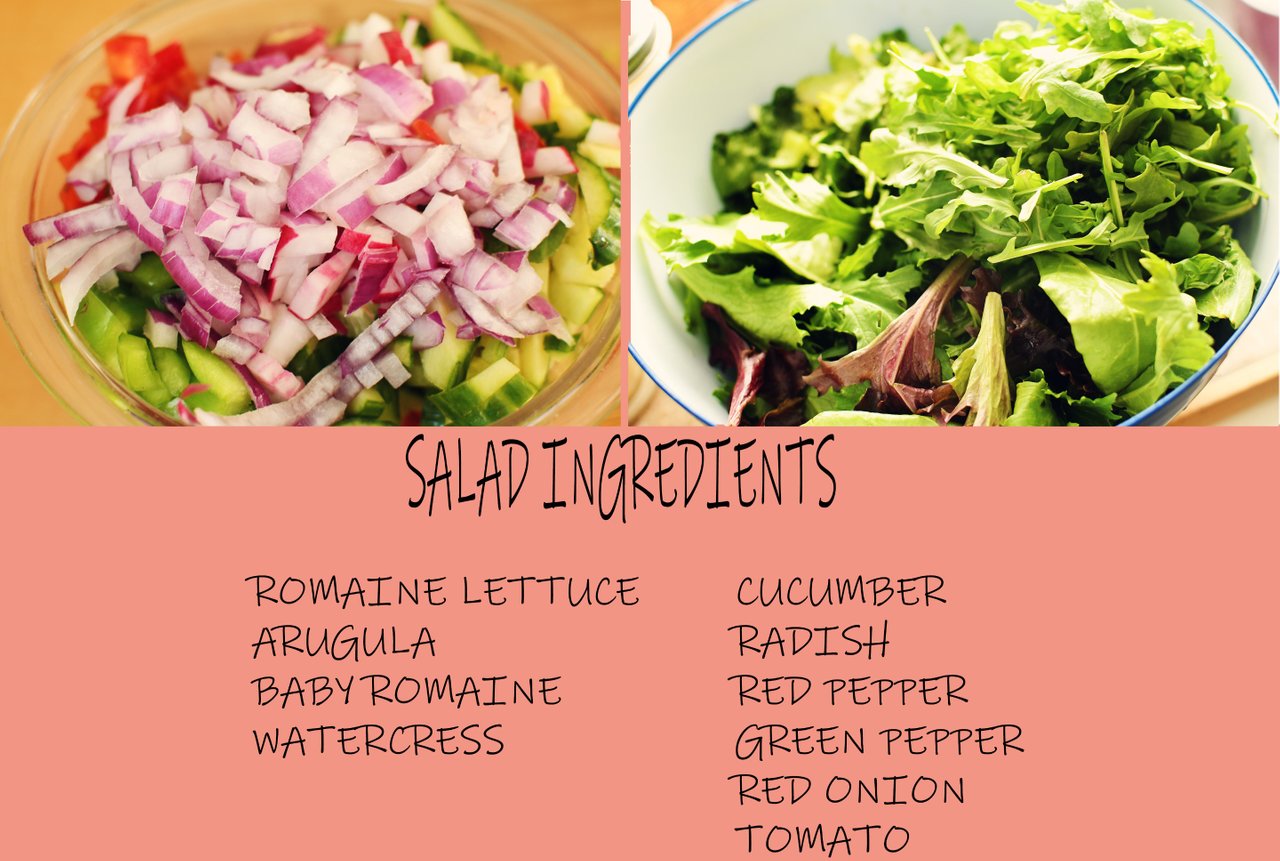 Salad with walnut pear dressing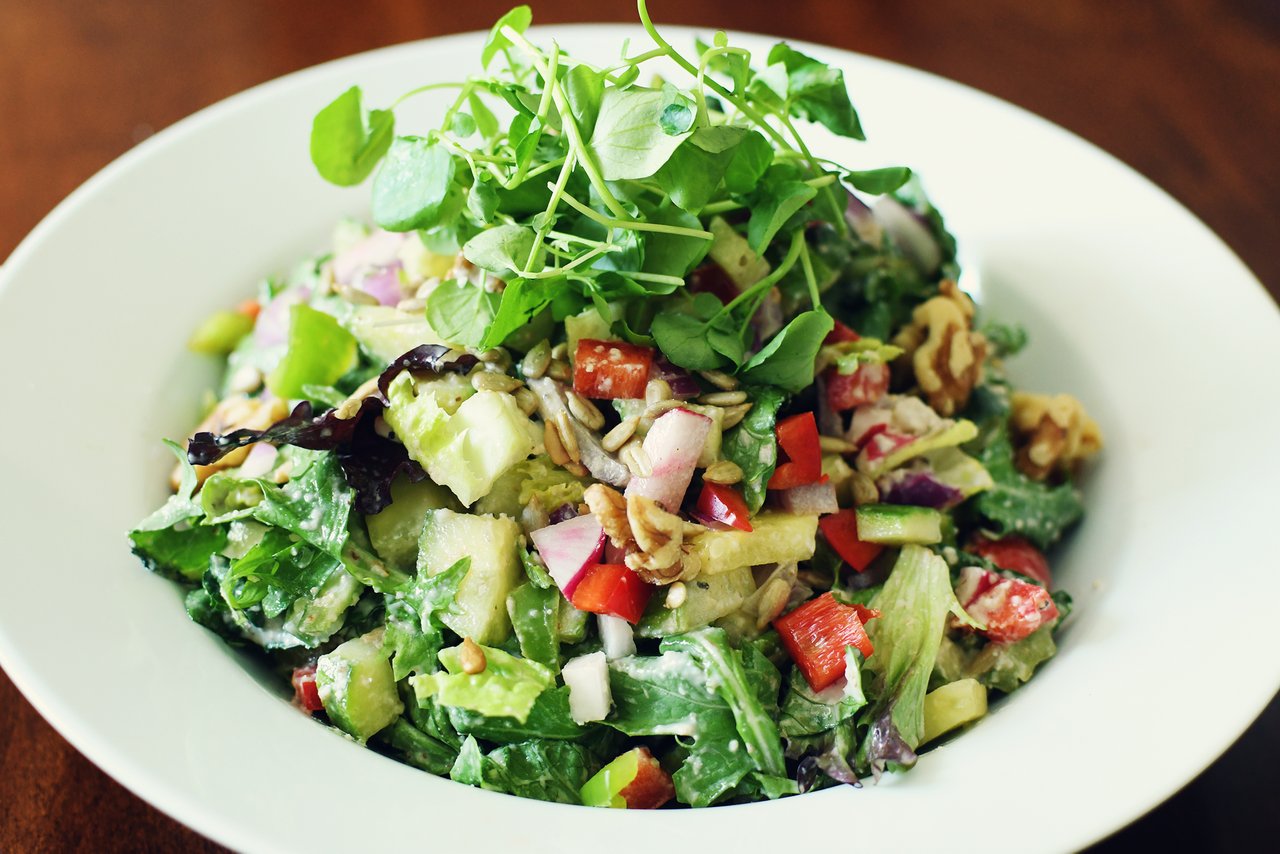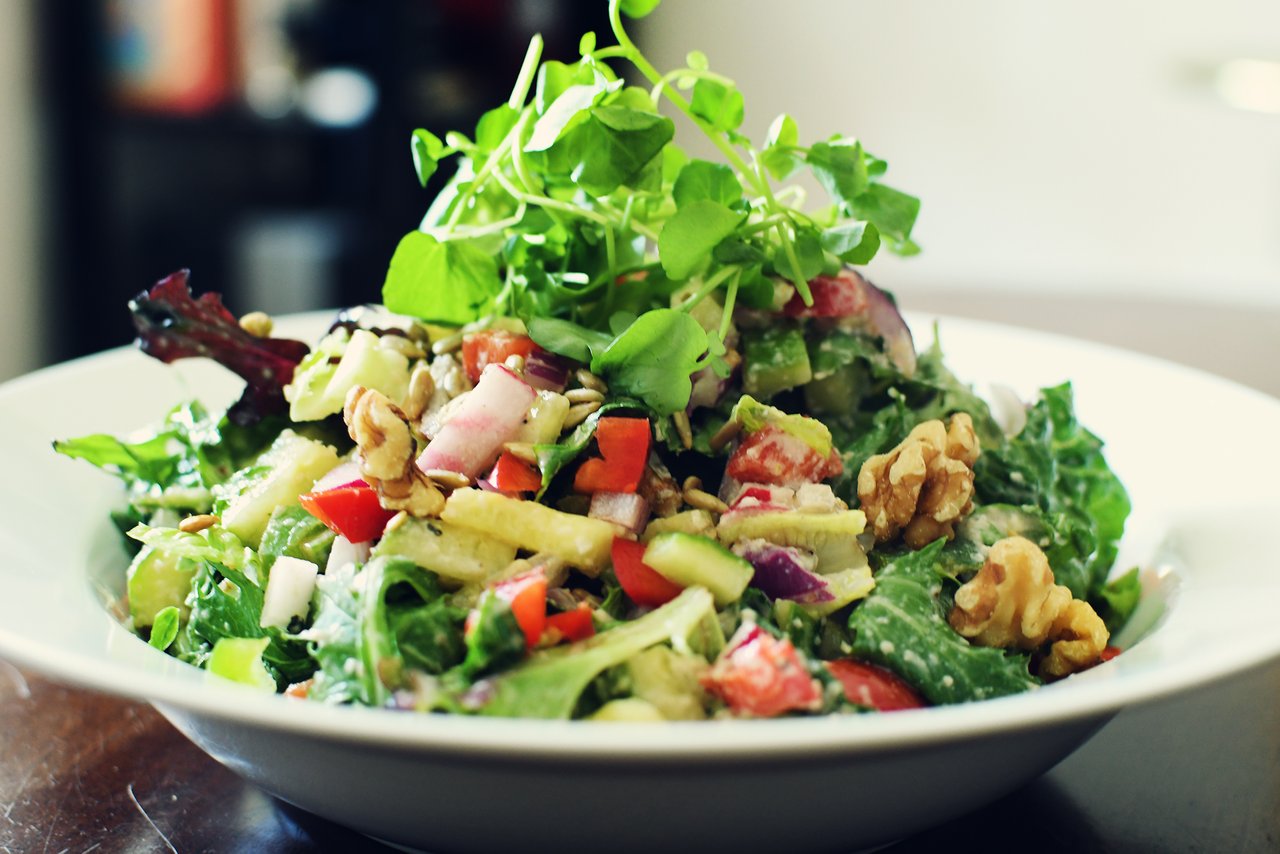 Salad with peanut ginger dressing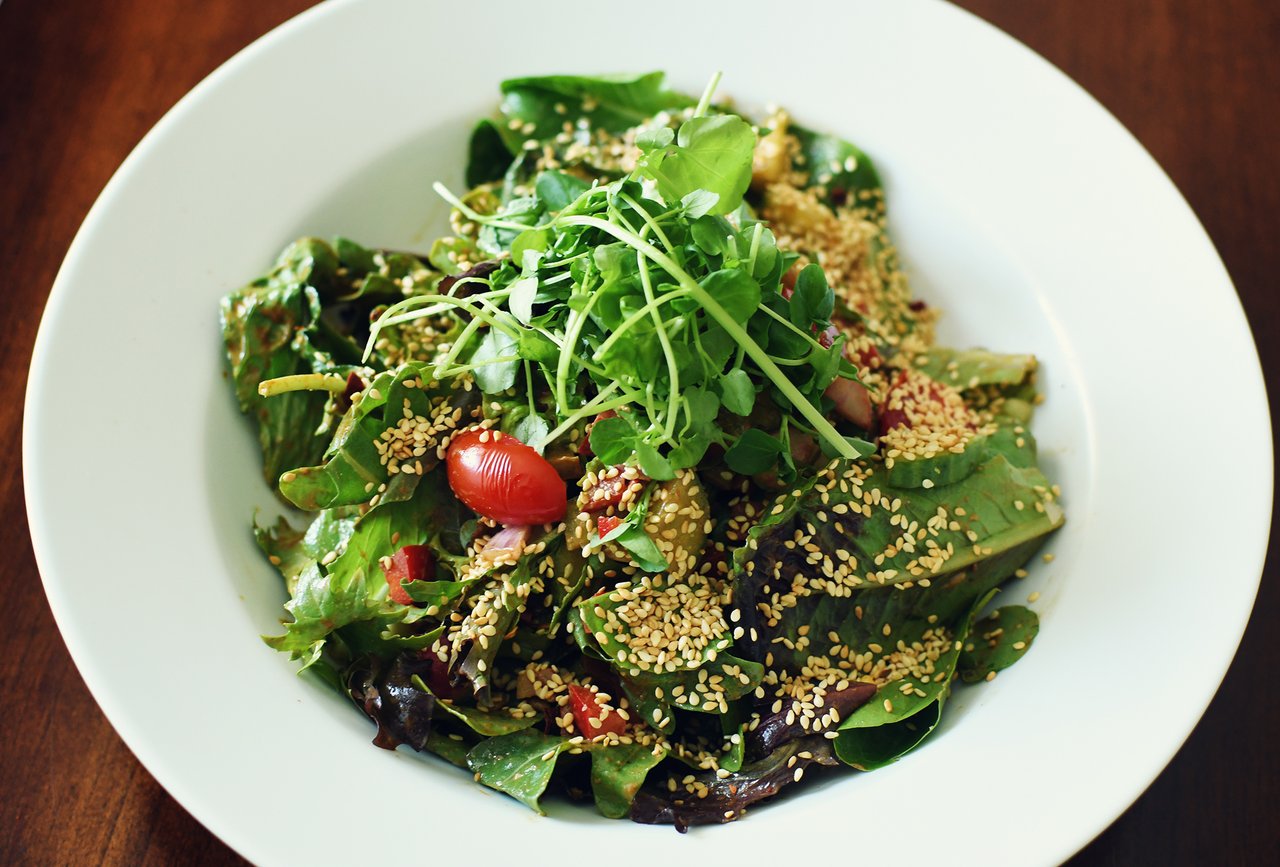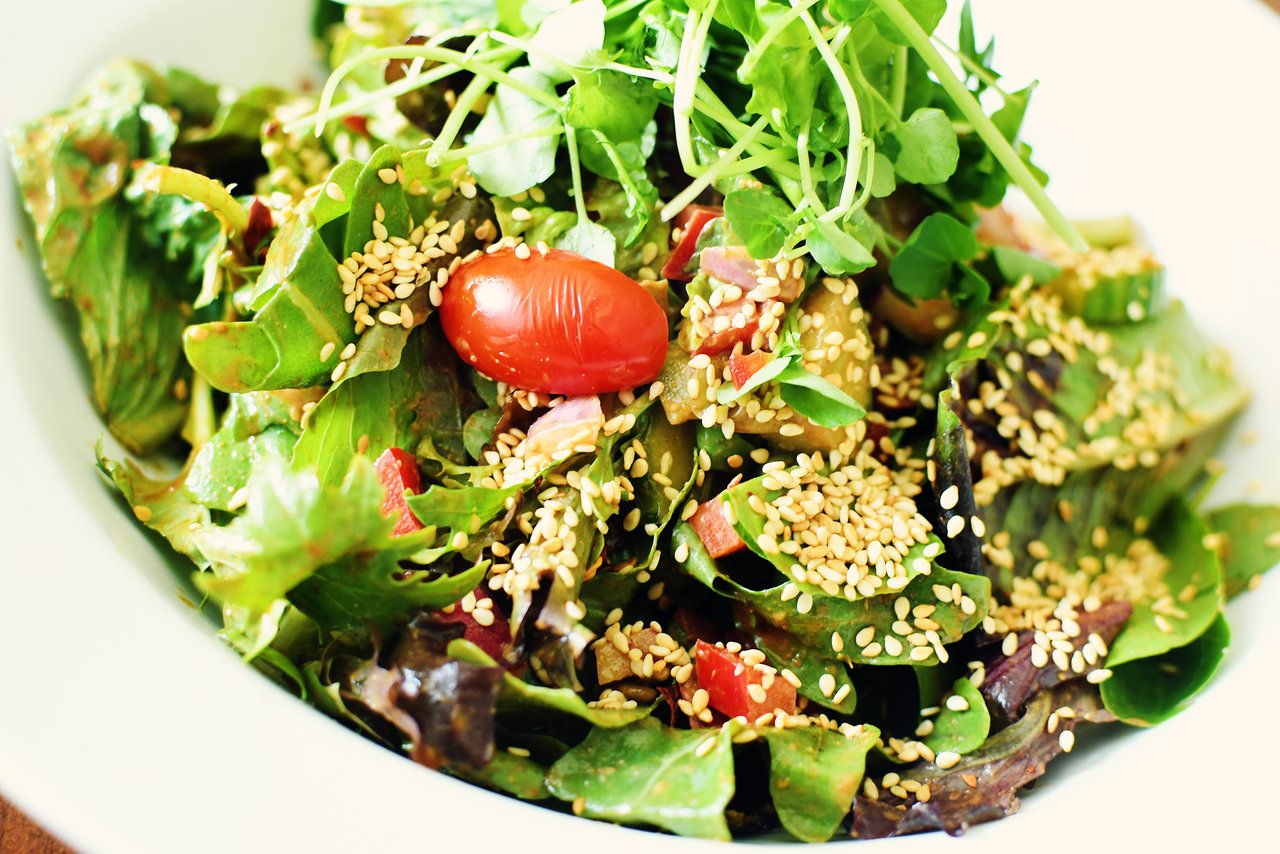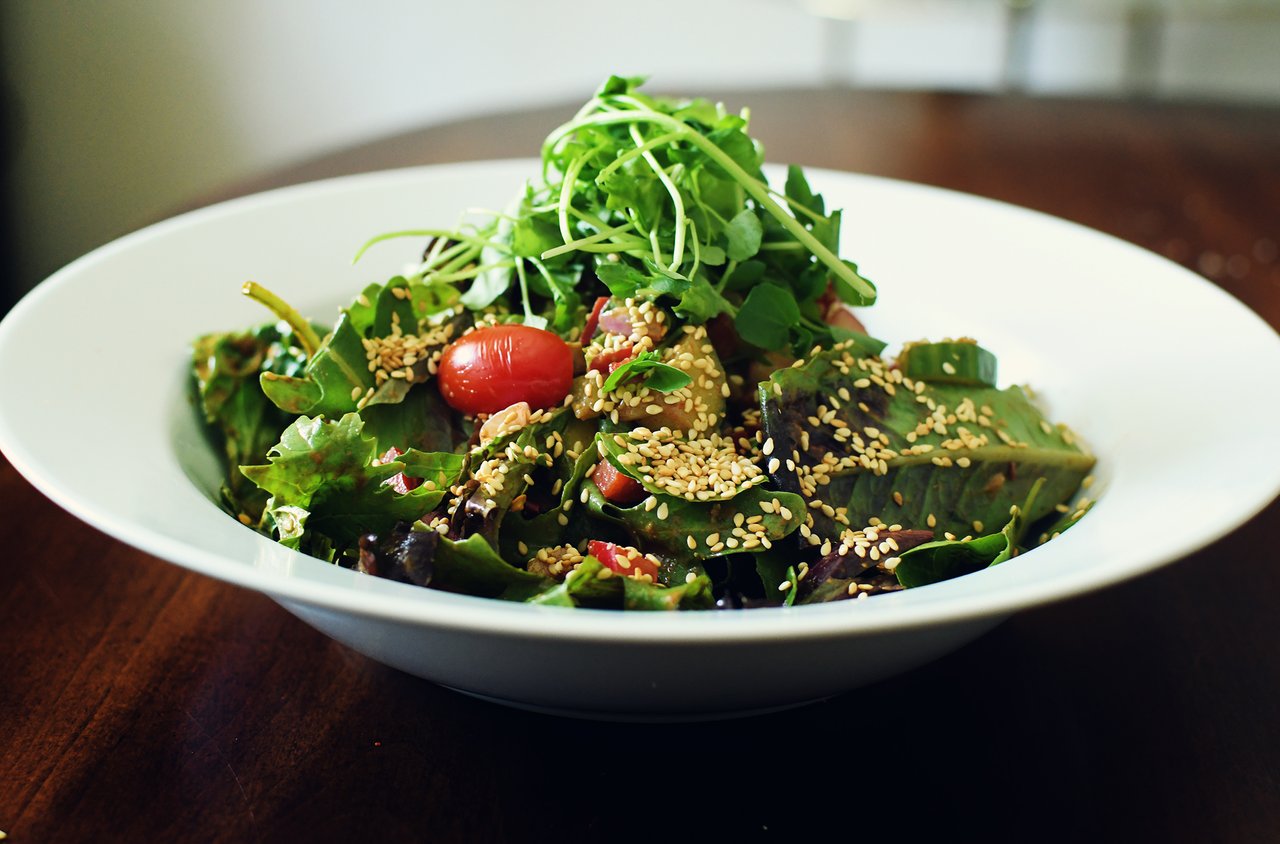 Thanks for dropping by