Today I continue with incredible sleep deprivation. Each night I wake at two am and can't get back to sleep. Then as I drift off at around four or five, the folks get up. They assume anyone can sleep with a television blaring and on top of it the news telling the on going saga of how our life is being stomped on and crushed They also wait until they are in front of our room to talk as loud as they can. They clink dishes and move things around. They call the dog who runs on the floor. His big body thumps and his dog chain with several tags goes jingle jingle jingle.
When we give up on trying to sleep we get up and they happily announce the daily death toll.
Rise and shine!
We really work up an appetite while writhing in bed with frustration trying to sleep so we just have to whip something up fast, as much as we hate to use the kitchen when Marc's folks are home. But we had to eat so we threw together something fast.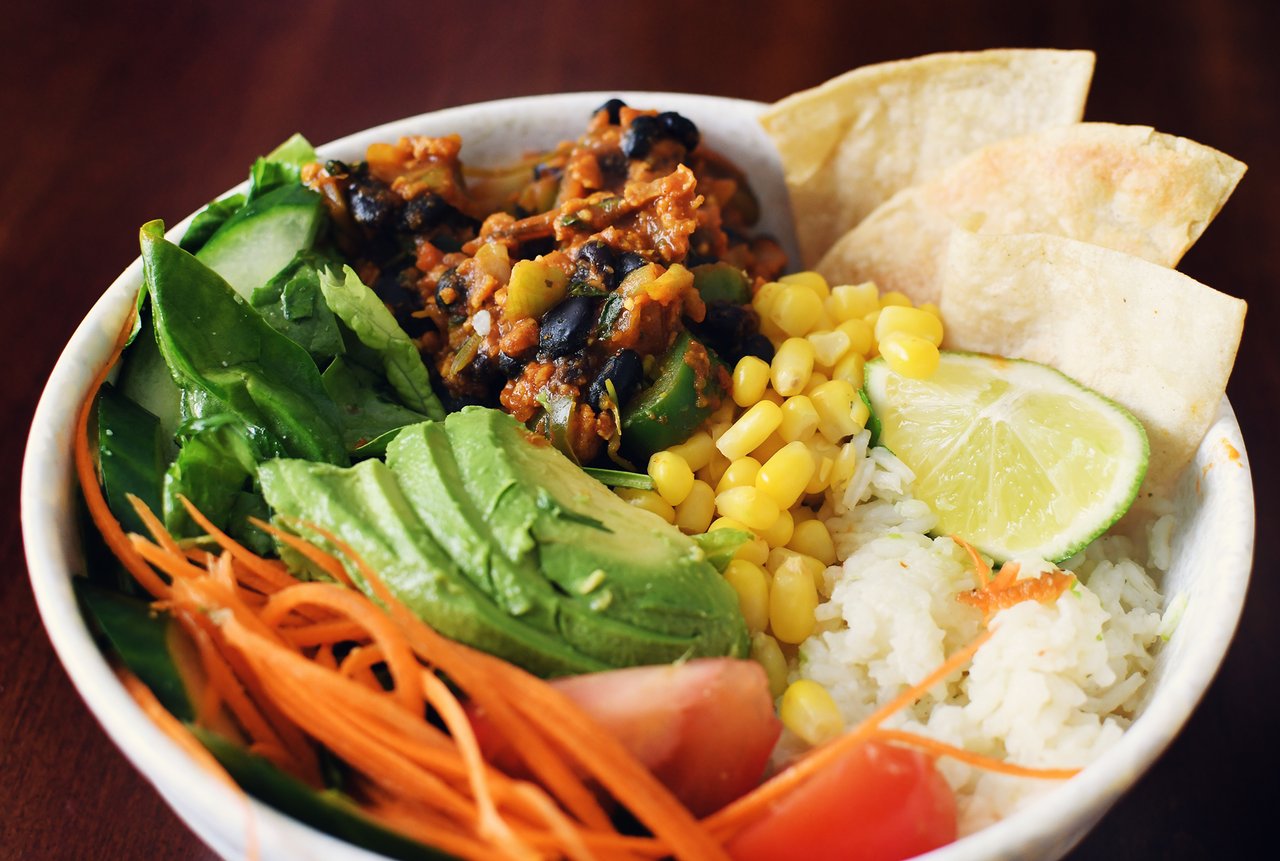 We made a taco bowl since we had some corn tortillas around. We just cut them in triangles lightly brushed with olive oil and baked for around ten minutes under the grill because the bottom element doesn't work.
The taco bowl
Black beans ,rice, corn, salad with cilantro vinaigrette, tortilla oven chips, tomatoes and avocado.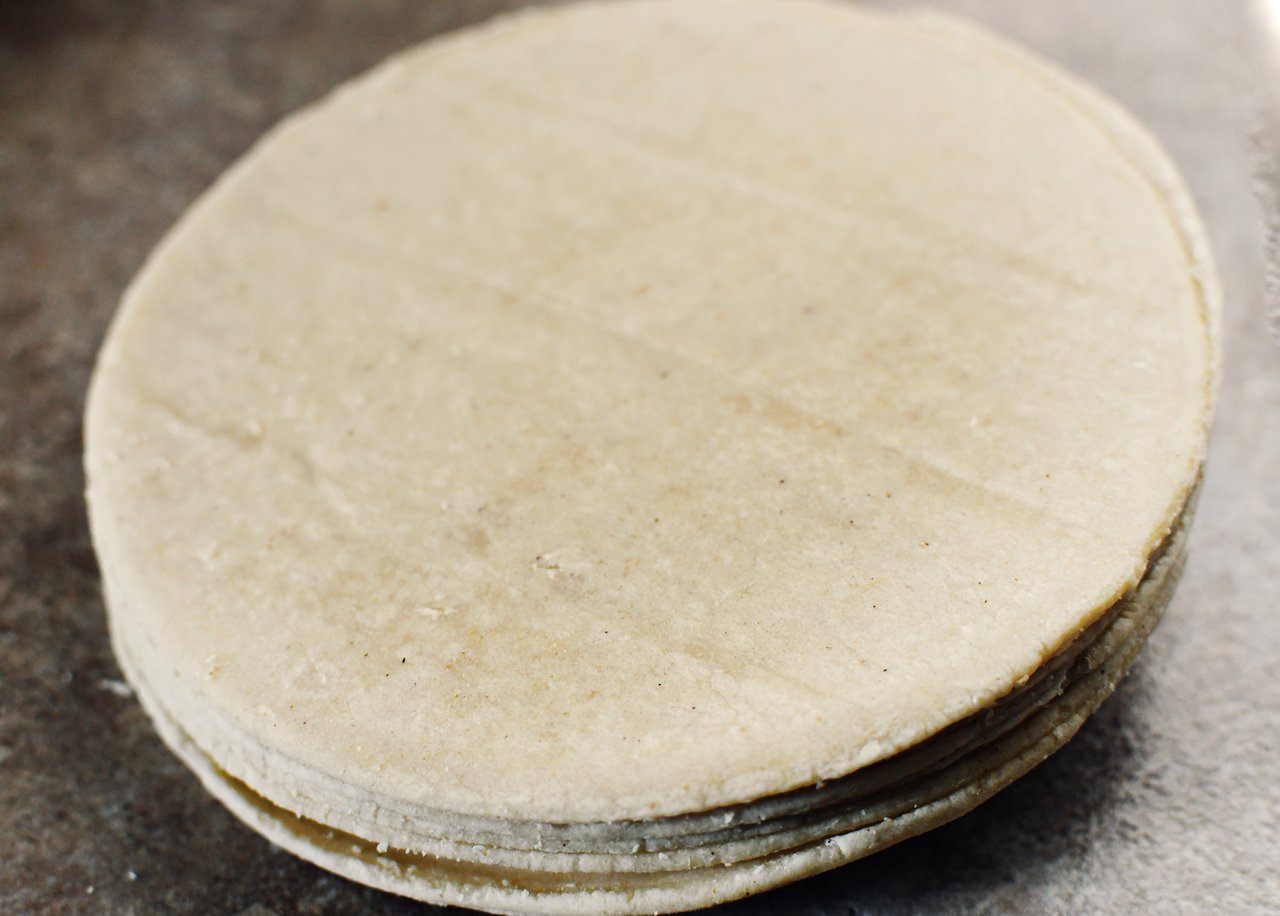 Black beans
1 can black beans

1 onion

3 cloves garlic

1 tablespoon veggie soup powder

2 tablespoons tomato paste

2 Jalapeno peppers or less or substitute for sweet pepper

1 teaspoon salt

1 teaspoon pepper

1 teaspoon chili powder

1 tablespoon soy sauce

1 tablespoon maple syrup or sweetner

juice of one lime

1/2 cup textured soy protein (I had some so I used it but it would be fine without it.)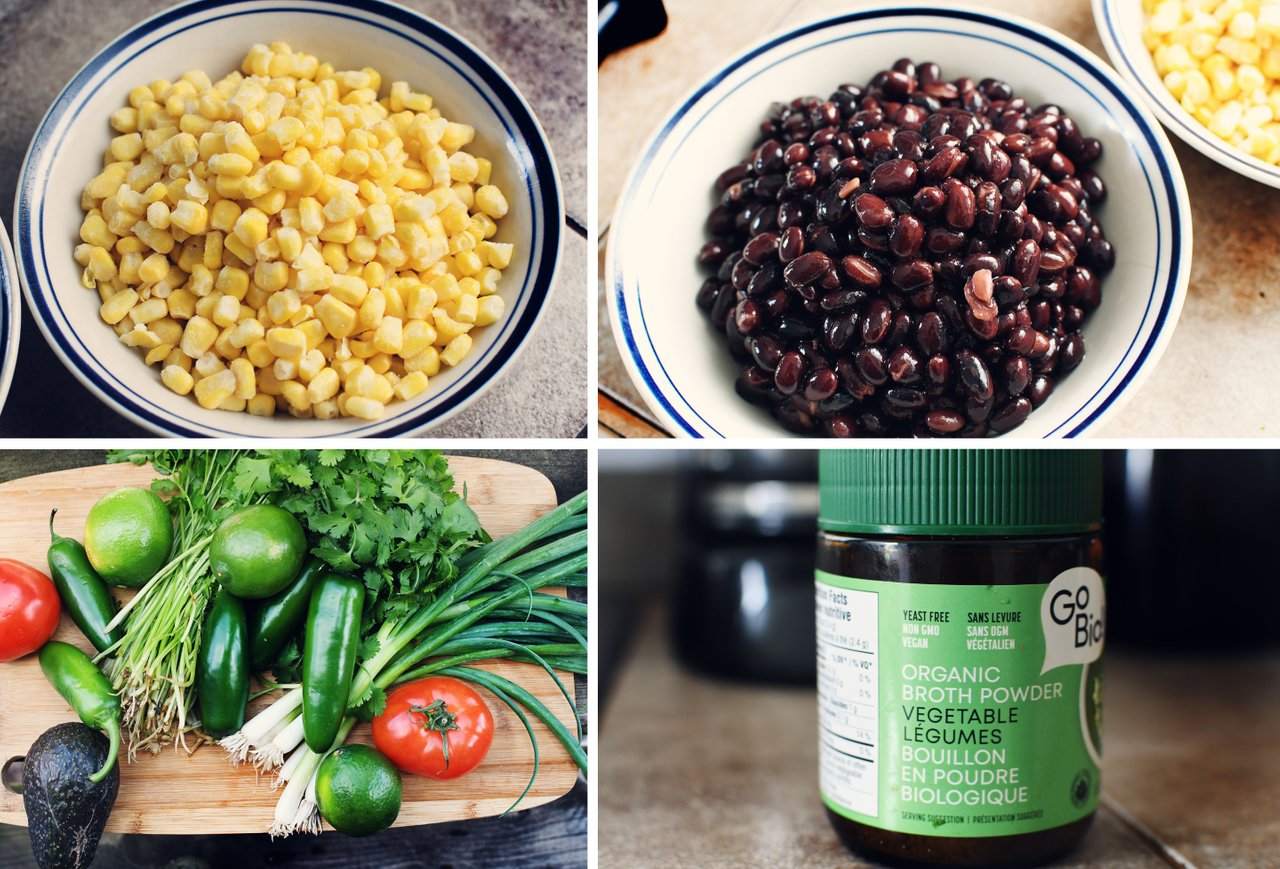 Saute ingredients in a pan starting with the garlic and onions. Add the rest of the ingredients and simmer for ten minutes or so.
Heat 2 cups of frozen corn, cook rice, put lightly oiled and cut tortillas in the oven, and make dressing for salad.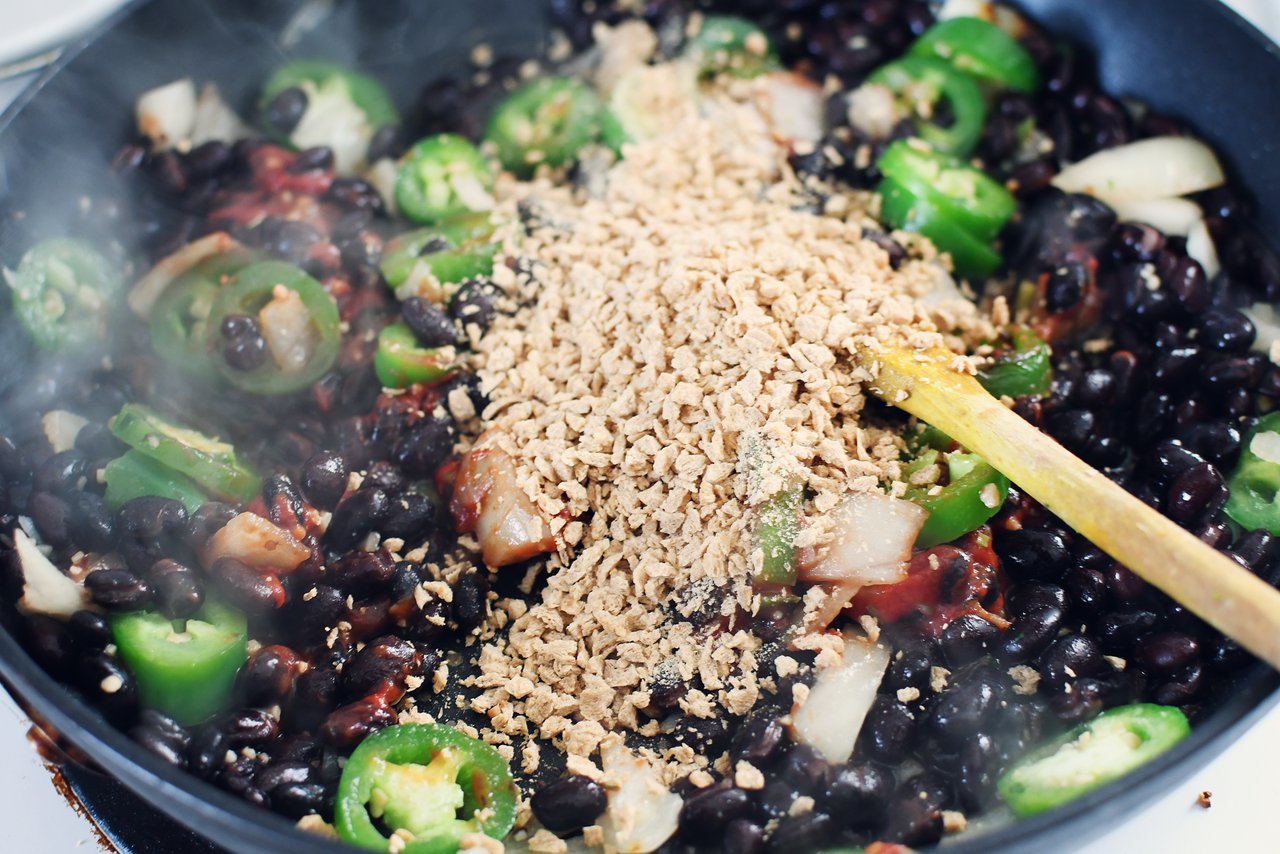 Cilantro lime dressing
juice of one lime
*1/2 cup olive oil
1/4 ripe avocado
1 clove garlic
1/2 cup chopped cilantro
1 teaspoon salt
Blend ingredients in a blender until smooth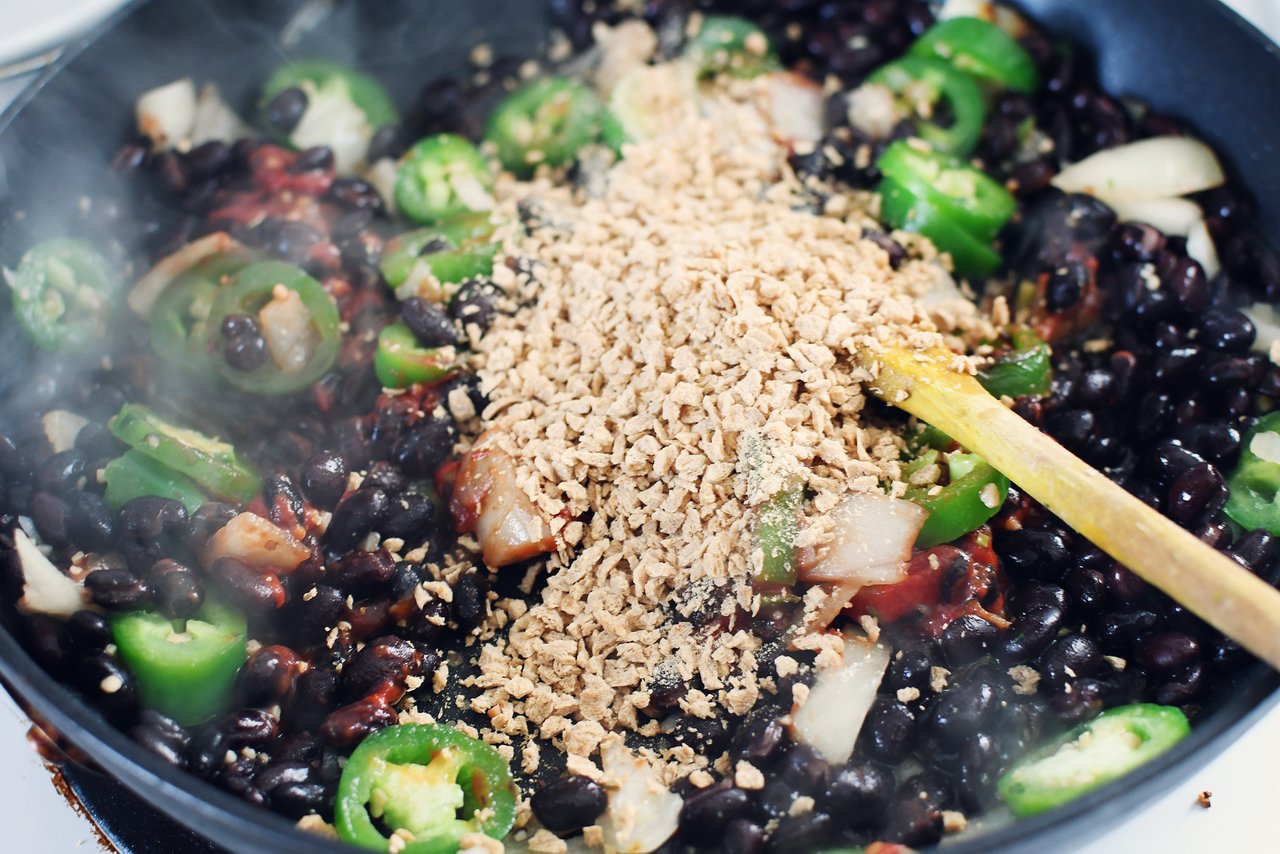 Mix the lettuce for salad with the dressing in a separate bowl
Assemble the bowl placing each item side by side. Have extra dressing on hand to add later.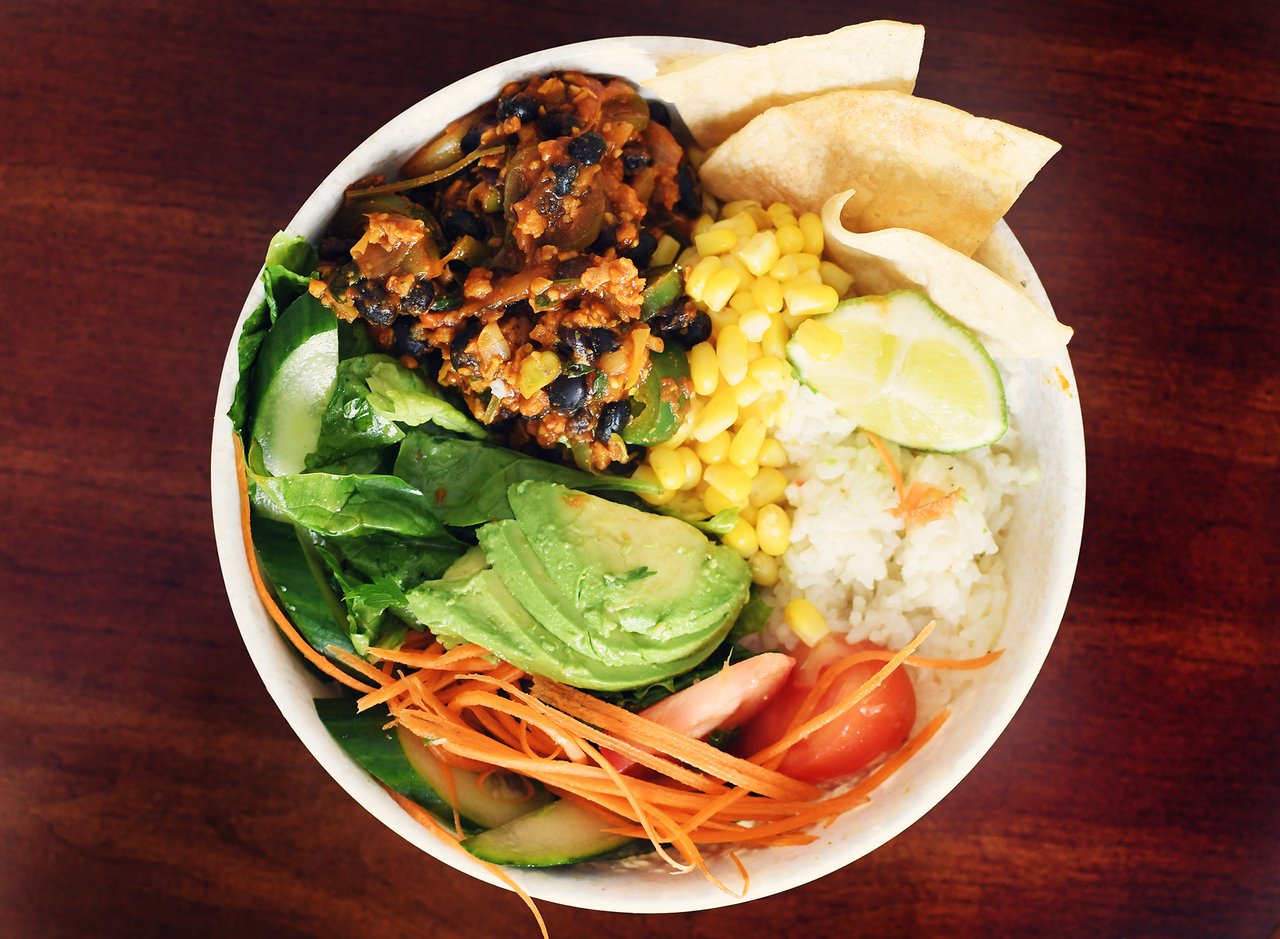 I love this kind of eating so can take as much of what I want of each thing, Marc took more tortillas for the black beans than I did, He also took more extra dressing which I didn't feel was necessary for me.
If you have a fussy family and children to feed that like certain things, than themed bowls are a fun way to have meals.