This is #fruitsandveggiesmonday by @lenasveganliving who has provided us a very cool place to share creativity and ideas.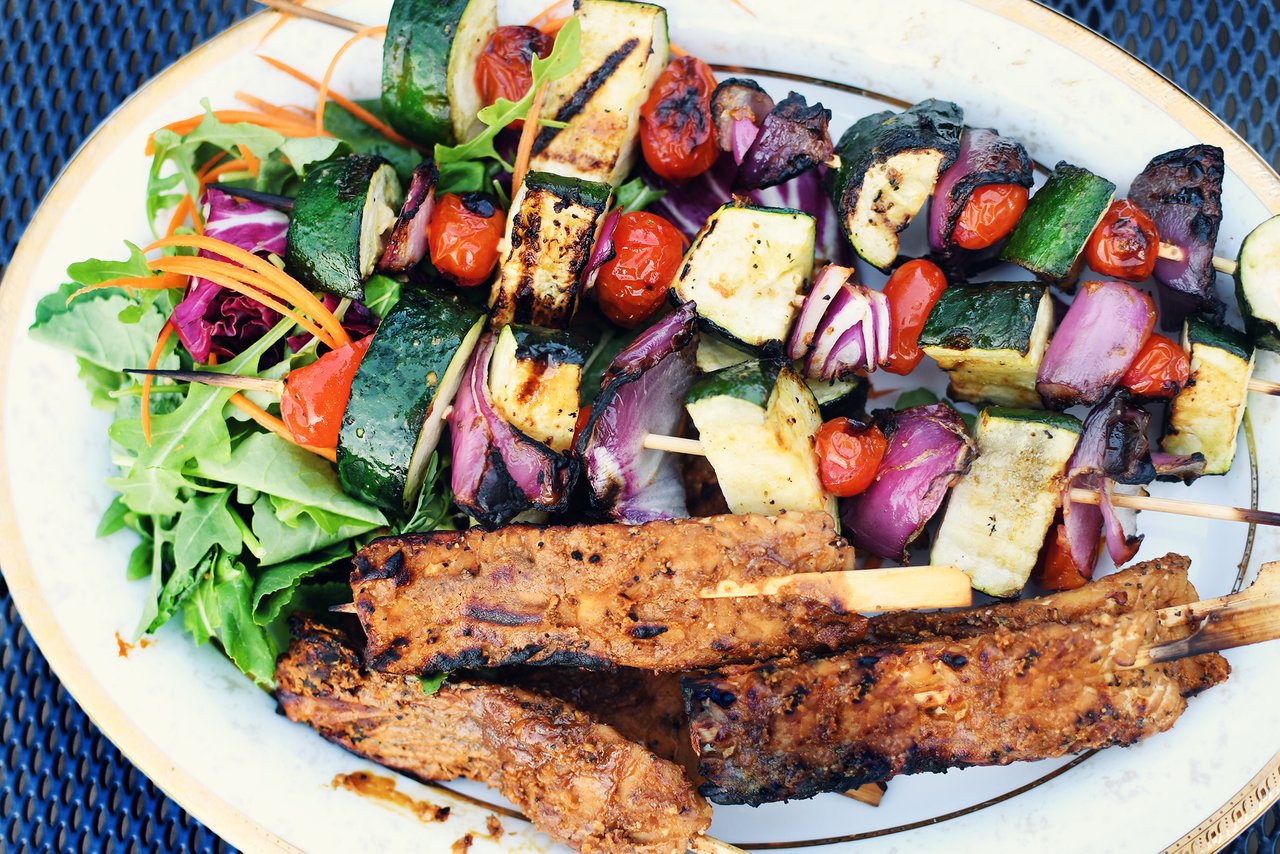 It seems Montreal weather is finally allowing me to pack up my winter coat. I'm crossing my fingers anyway. I would like to at least be outside in the sun when there is no where to go and no job to be had, no place to run.
At least we can hang out in the backyard, have a barbecue and watch the garden not really grow yet. But it's fun to imagine what is going to come from it.
Yesterday we made some tempeh skewers for the barbecue. They were marinated for around twenty minutes before going on the grill.
Simple Marinade
1/2 cup water
1/4 cup tamari or soy sauce
1 tablespoon lemon juice
1 teaspoon garlic powder
1 teaspoon onion powder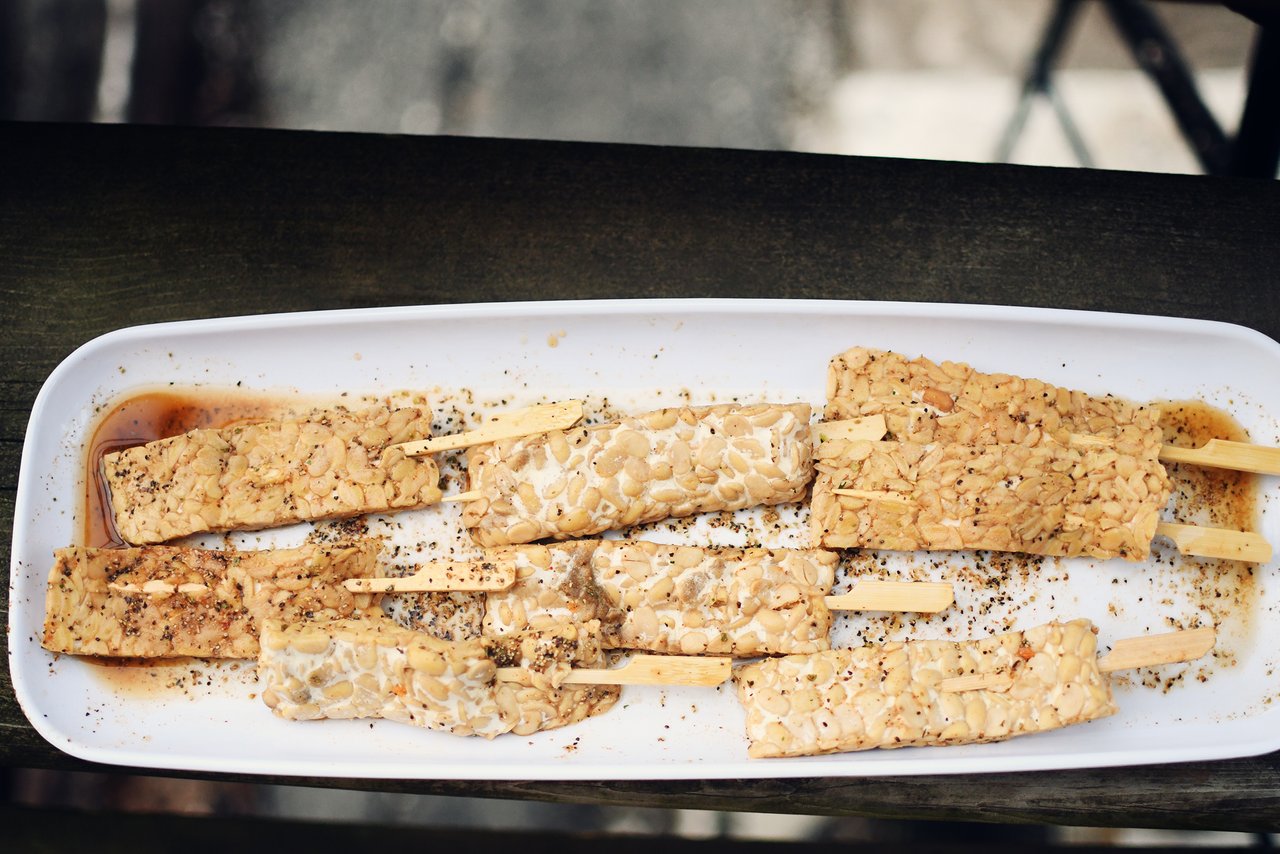 We grilled some veggie skewers from items we had in the kitchen. I made a vinaigrette to brush on them and to later use as a salad dressing.
Simple vinaigrette
1/2 cup olive oil
1/4 cup lemon juice
1/4 cup balsamic
1 teaspoon salt
1 teaspoon pepper
1 teaspoon oregano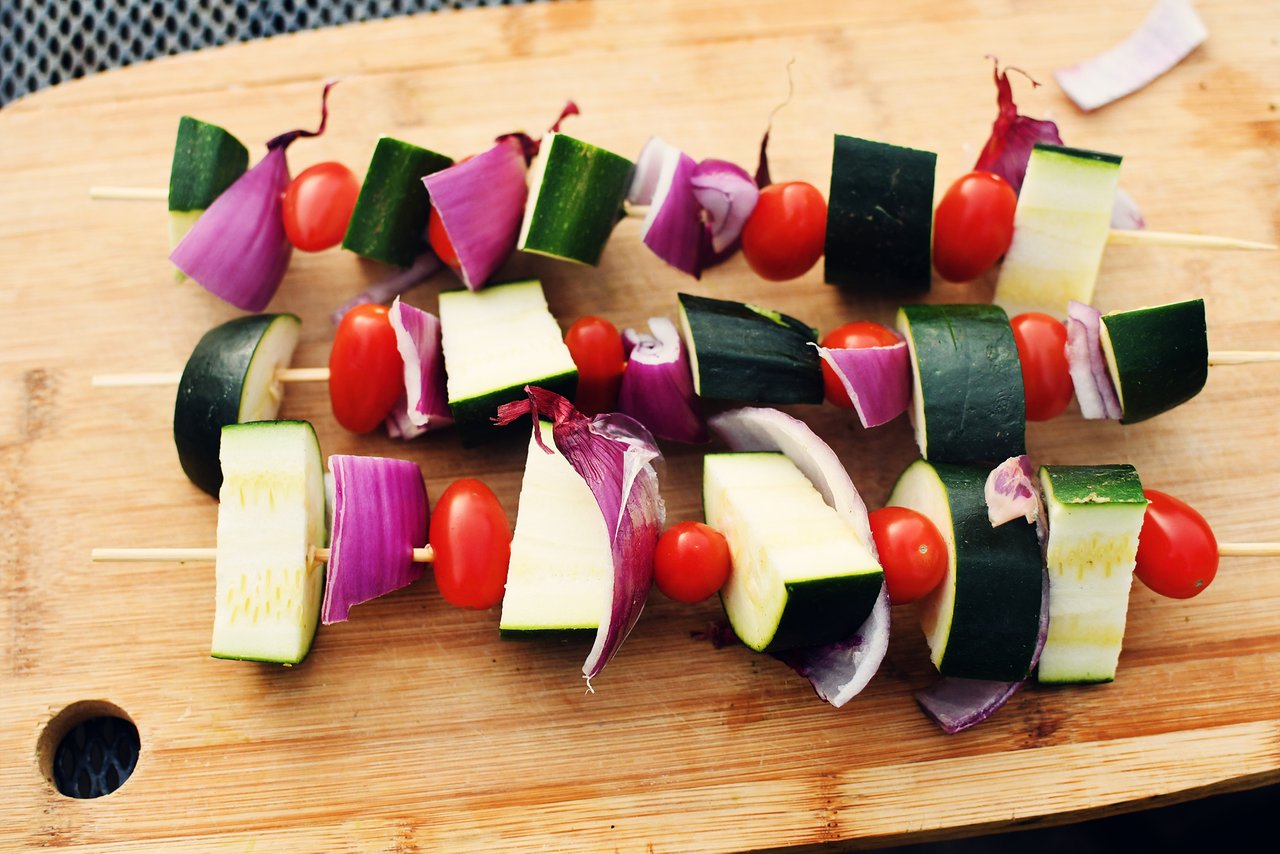 I made a peanut sauce to brush on the tempeh towards the end of the cooking.
Peanut Sauce
1/2 cup peanut butter
1/4 cup soy sauce
1/4 rice wine vinegar
3 cloves garlic
1/2 teaspoon sesame oil
1 tablespoon sweetener (I used three large dates)
1 teaspoon minced ginger
Blend in blender adding water if it's too thick.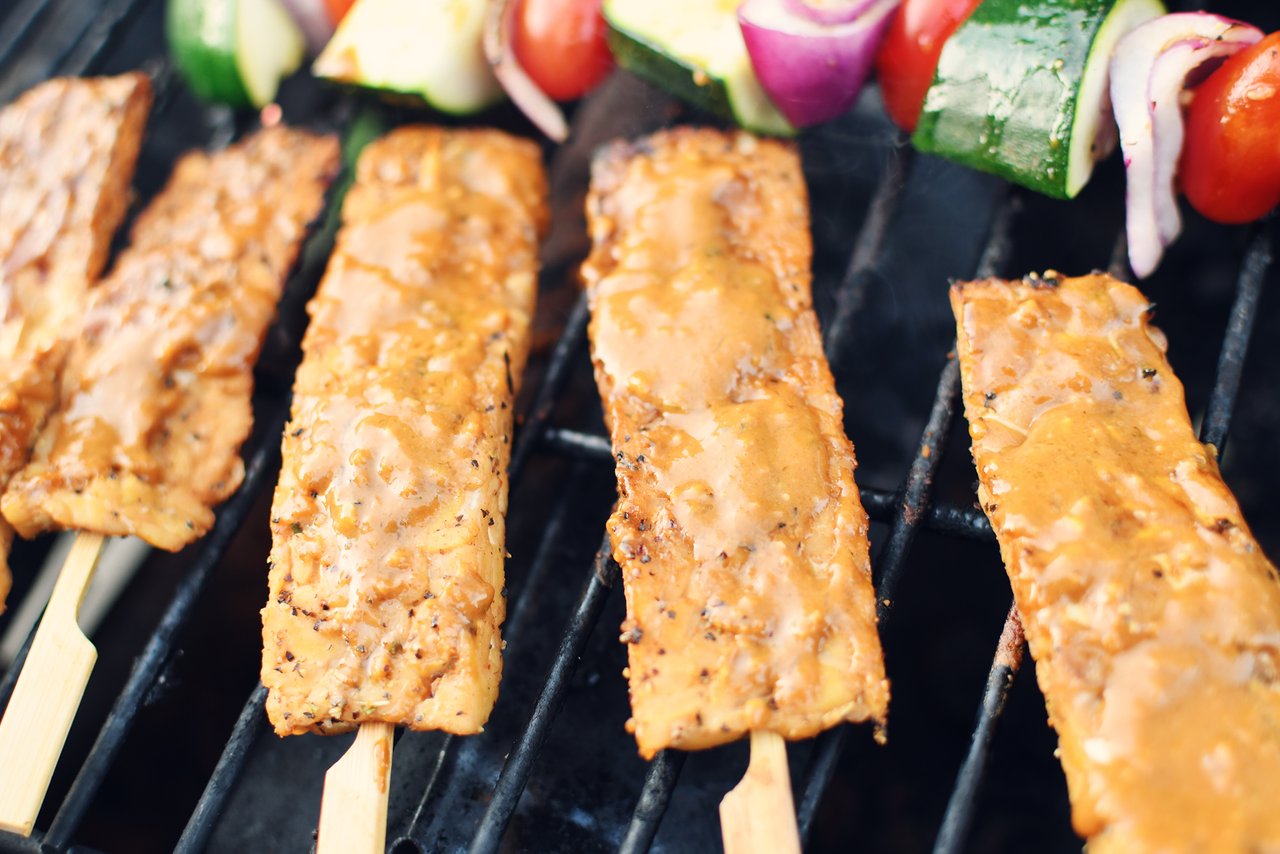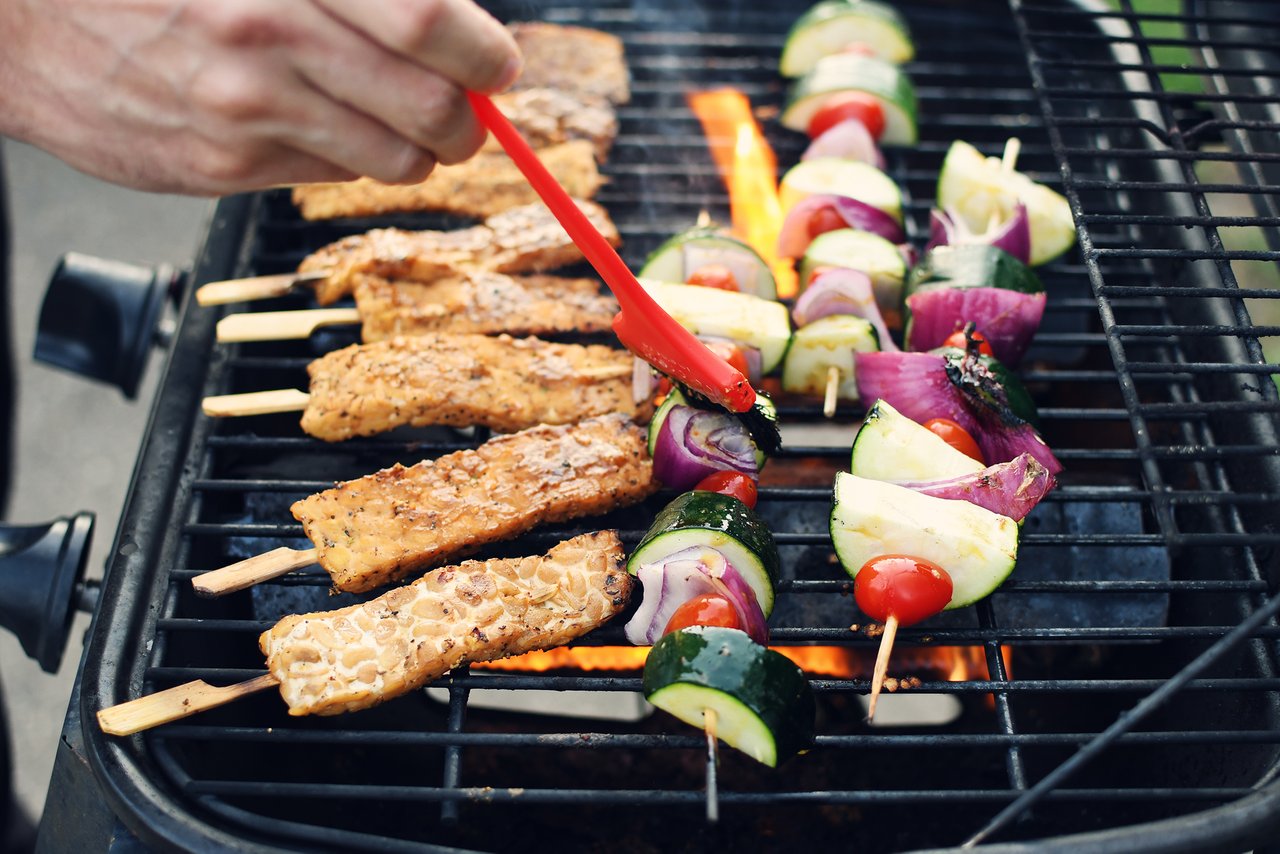 To have on the side we cooked some red quinoa on our camping stove. It still had enough butane to do the job.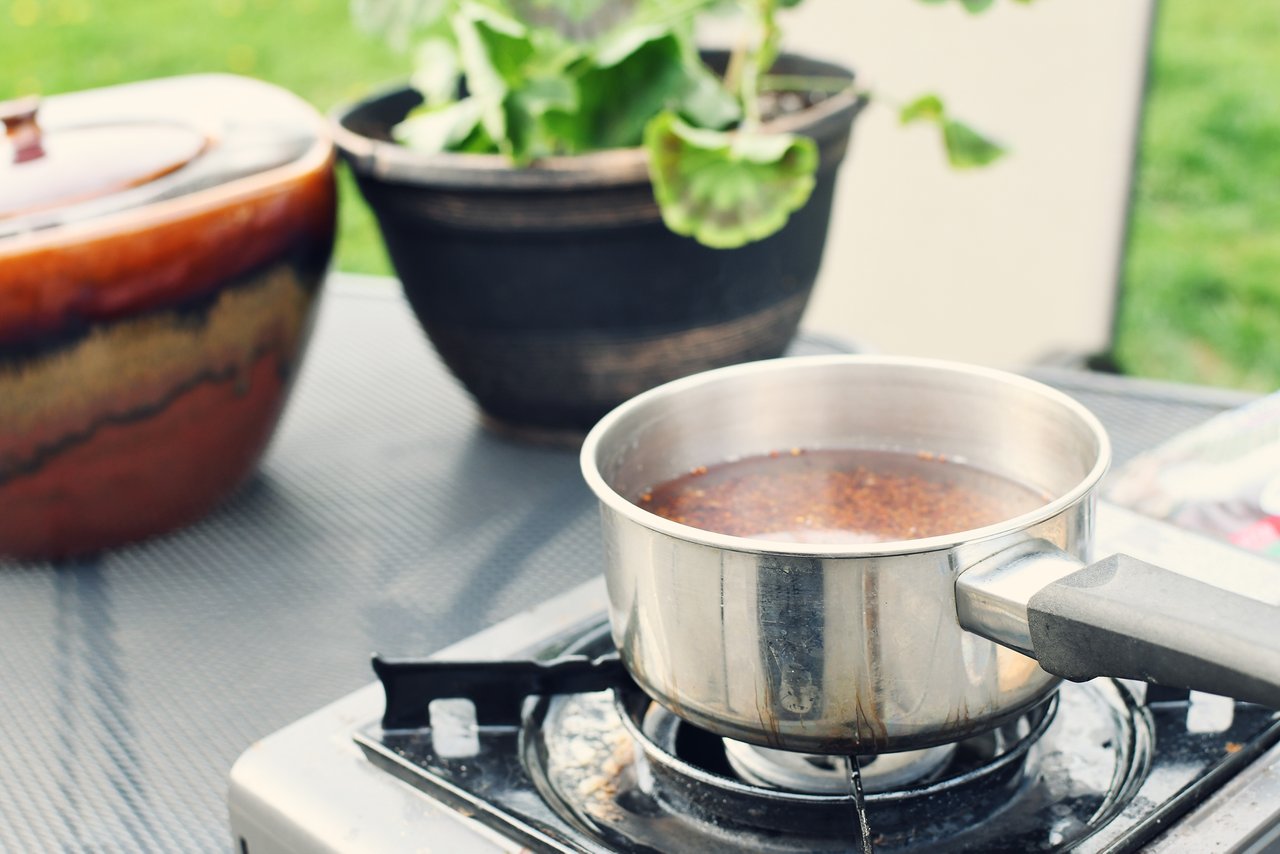 For the quinoa I just boiled 4 cups of water and added quinoa when it was boiling. I confess, I didn't measure the quinoa. I just poured it into the boiling water until it was about a 1/2 inch below the water. I don't like how it turns out when I follow the recipe.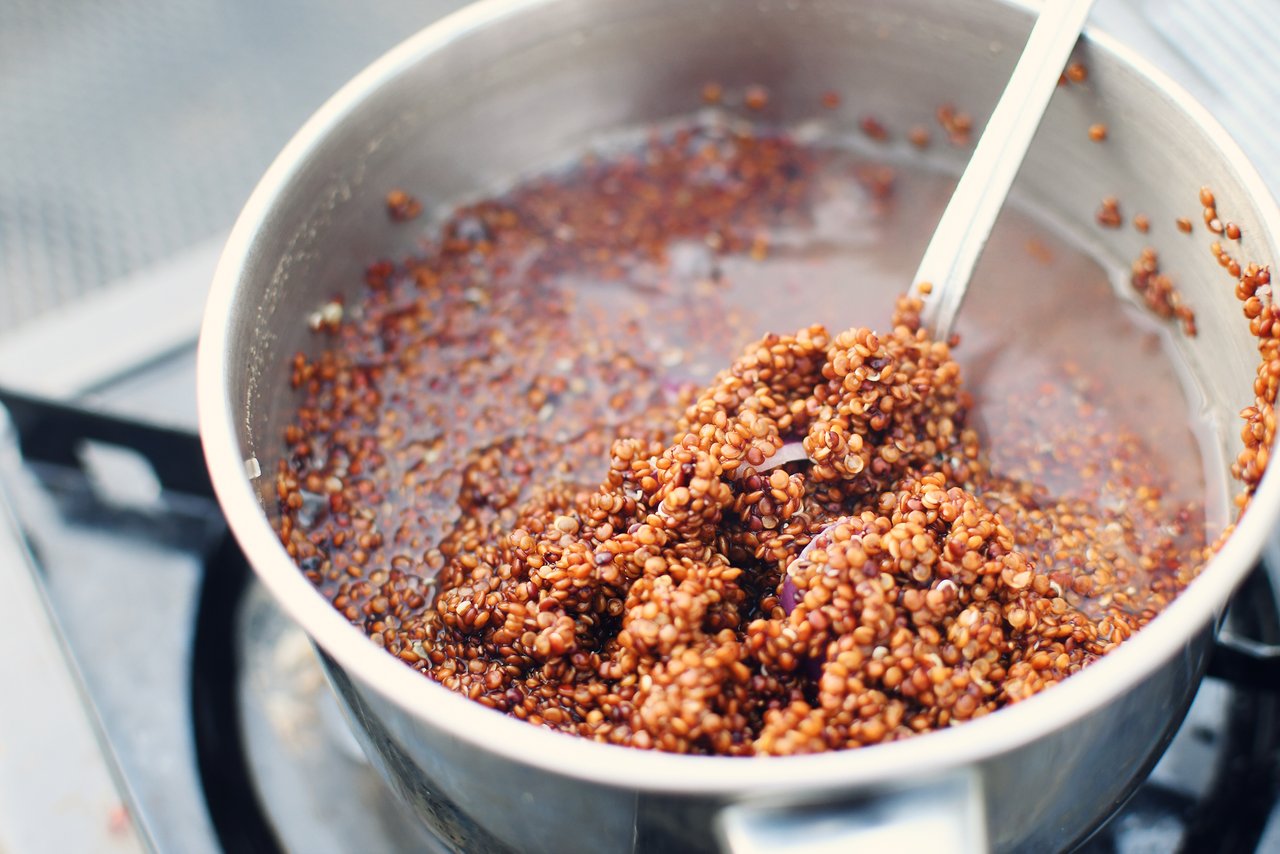 While things were grilling and cooking I walked around to inspect the garden and the apple tree.
I don't know if it was the right move, but I took a small single raspberry plant from under the apple tree and planted it in the garden, There is more sun. I don't think it will bloom though.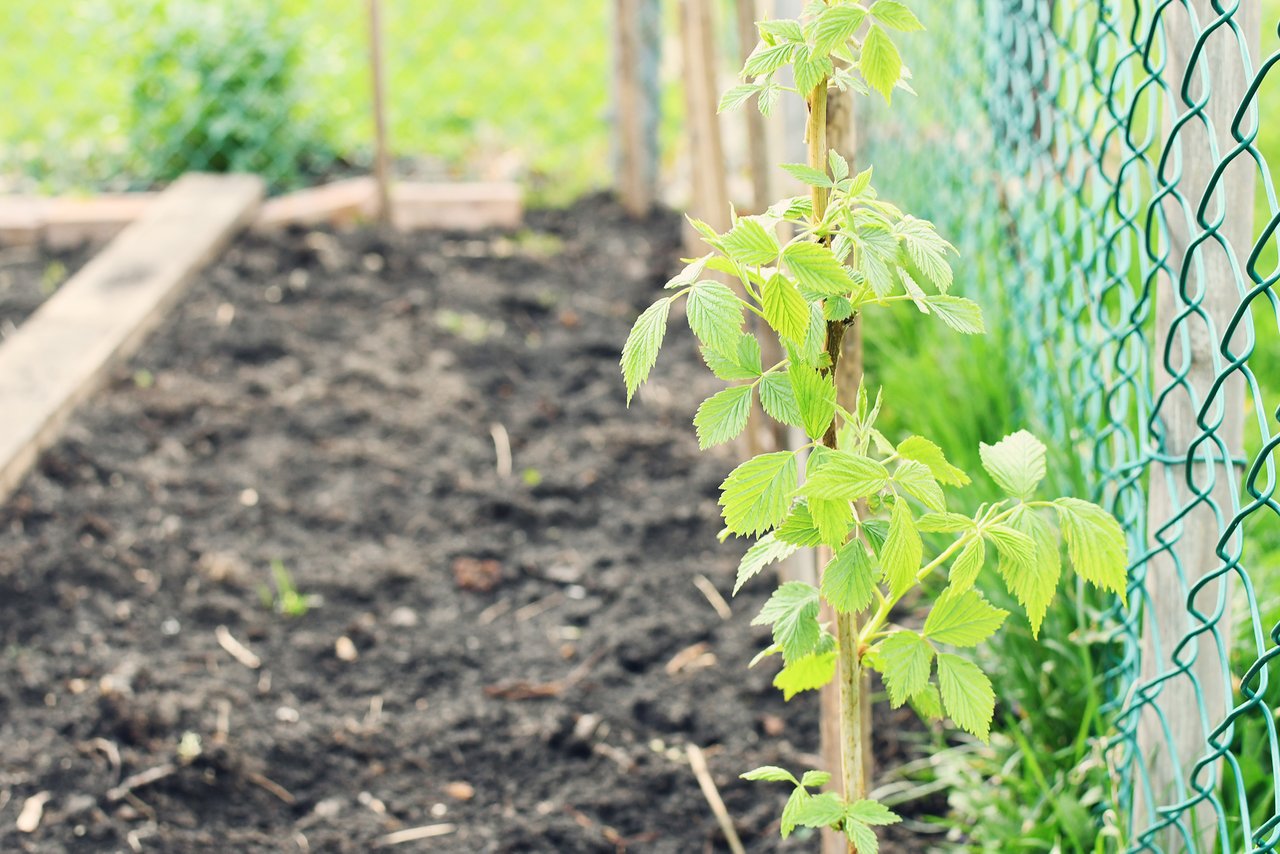 I planted some kale in cups and little sprouts came up. We took a chance and placed them in the garden. So far so good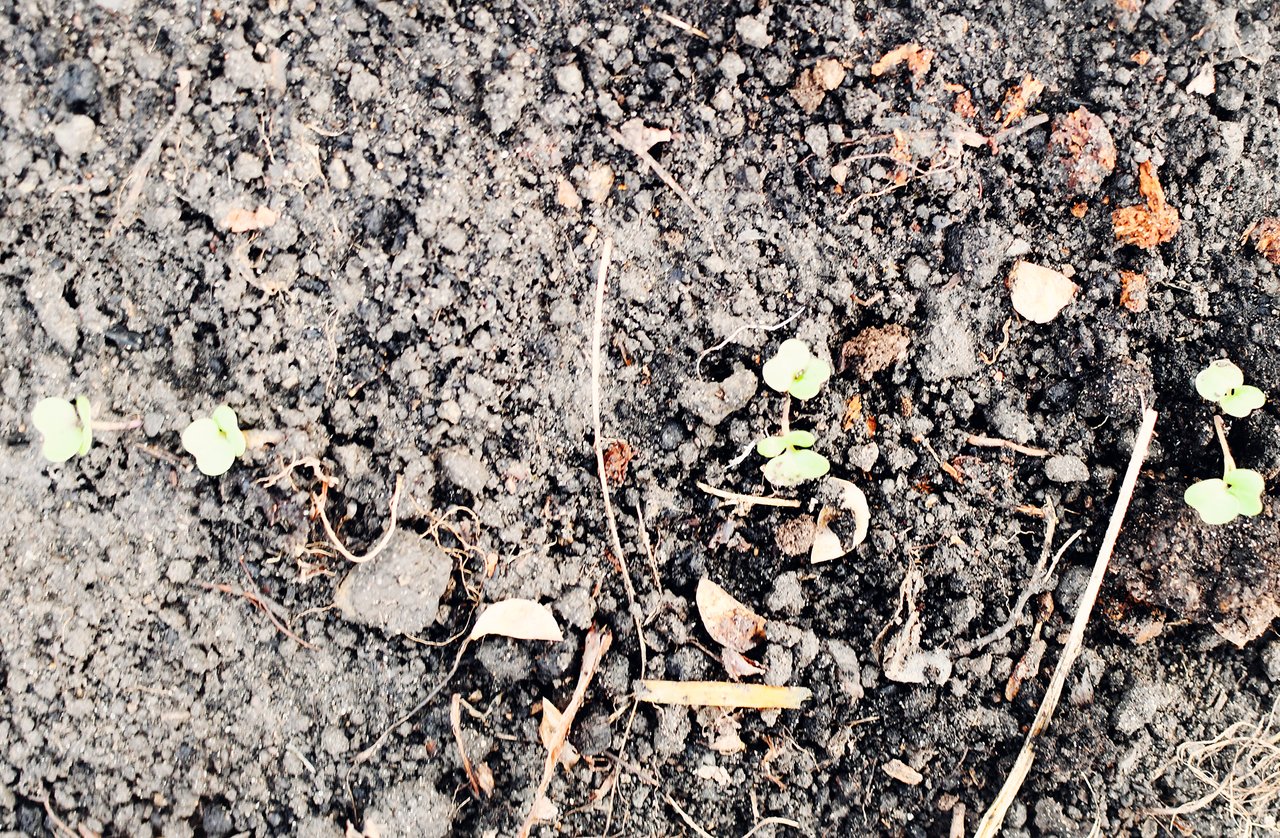 The apple tree is very slow to bloom but I l can see the buds so pretty and red.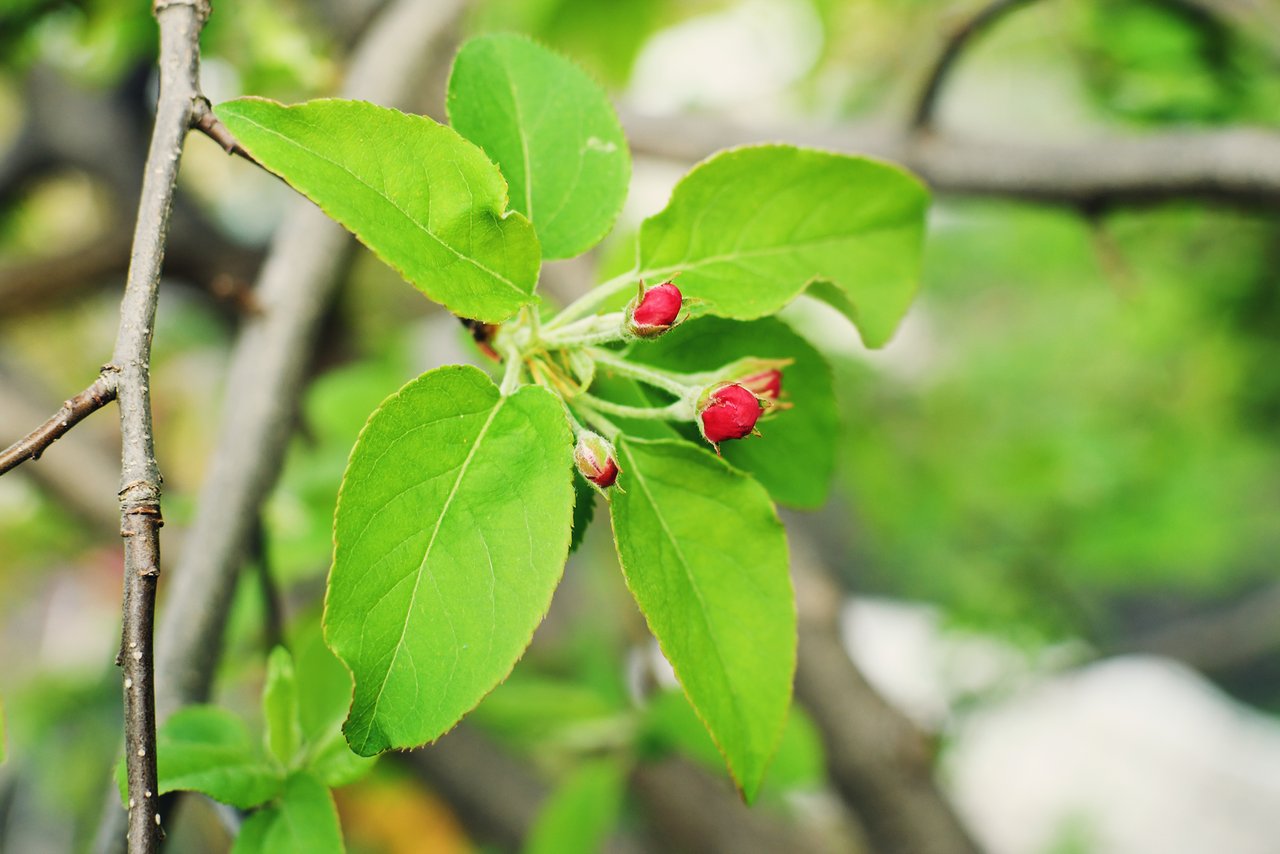 The lady next door gave us so many geranium plants. She was going to sell them at some event but it was cancelled. We were very happy to receive these gifts.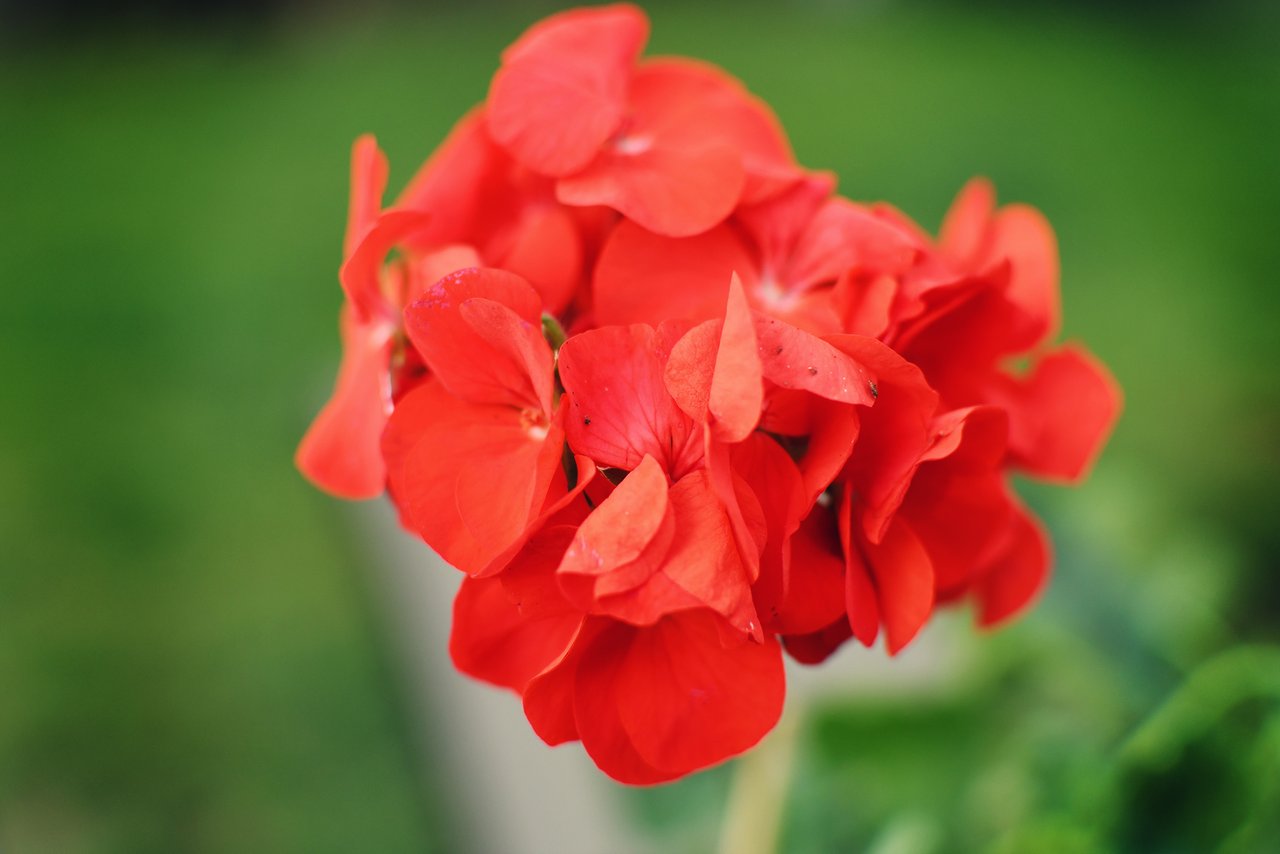 Meanwhile back on the grill. We took everything off after I made a quick salad with baby kale which I hope I will have from the garden eventually.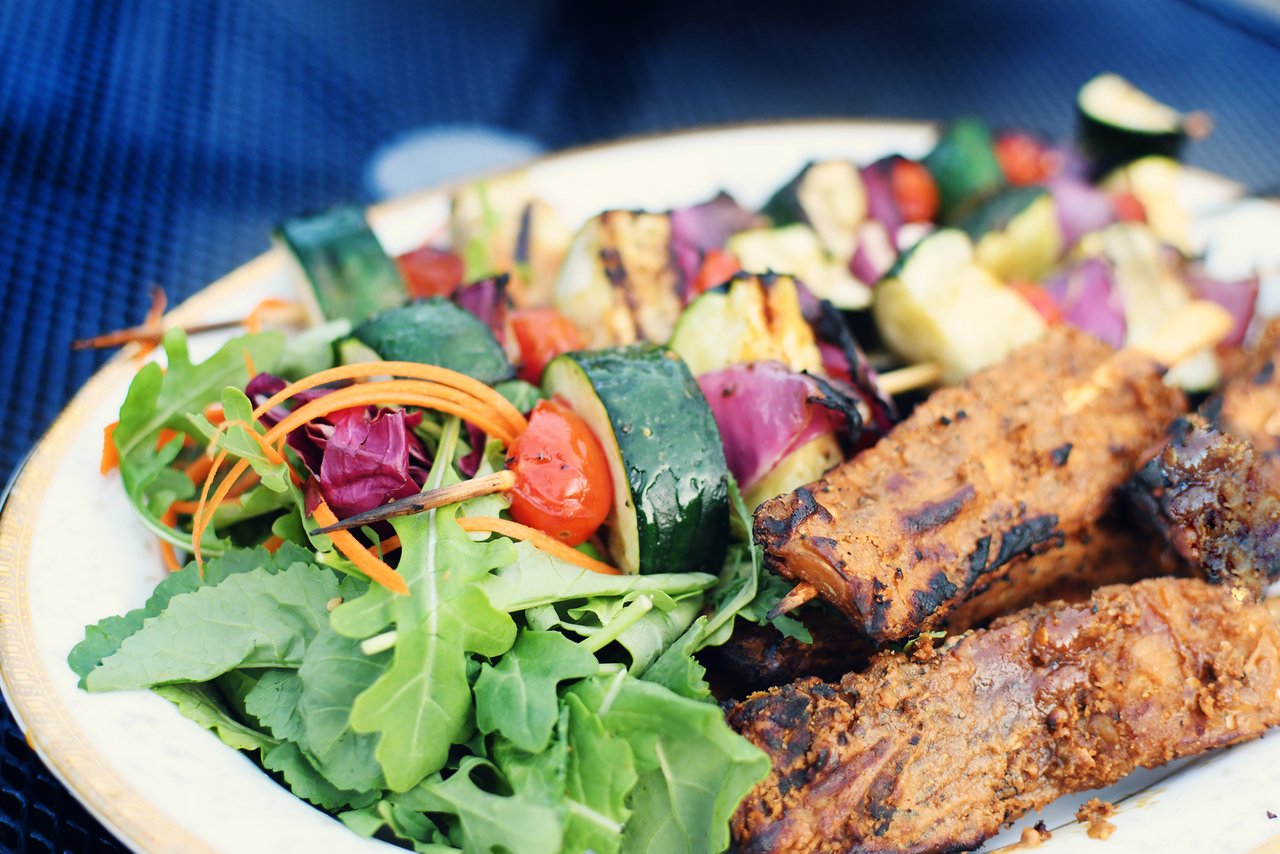 The quinoa turned out just the way I liked it. And everything was gluten free, which I try to do when I have consumed too much gluten. I don't have an intolerance but I feel better when I avoid it. I love bread and pasta so it will have to sneak in sometimes.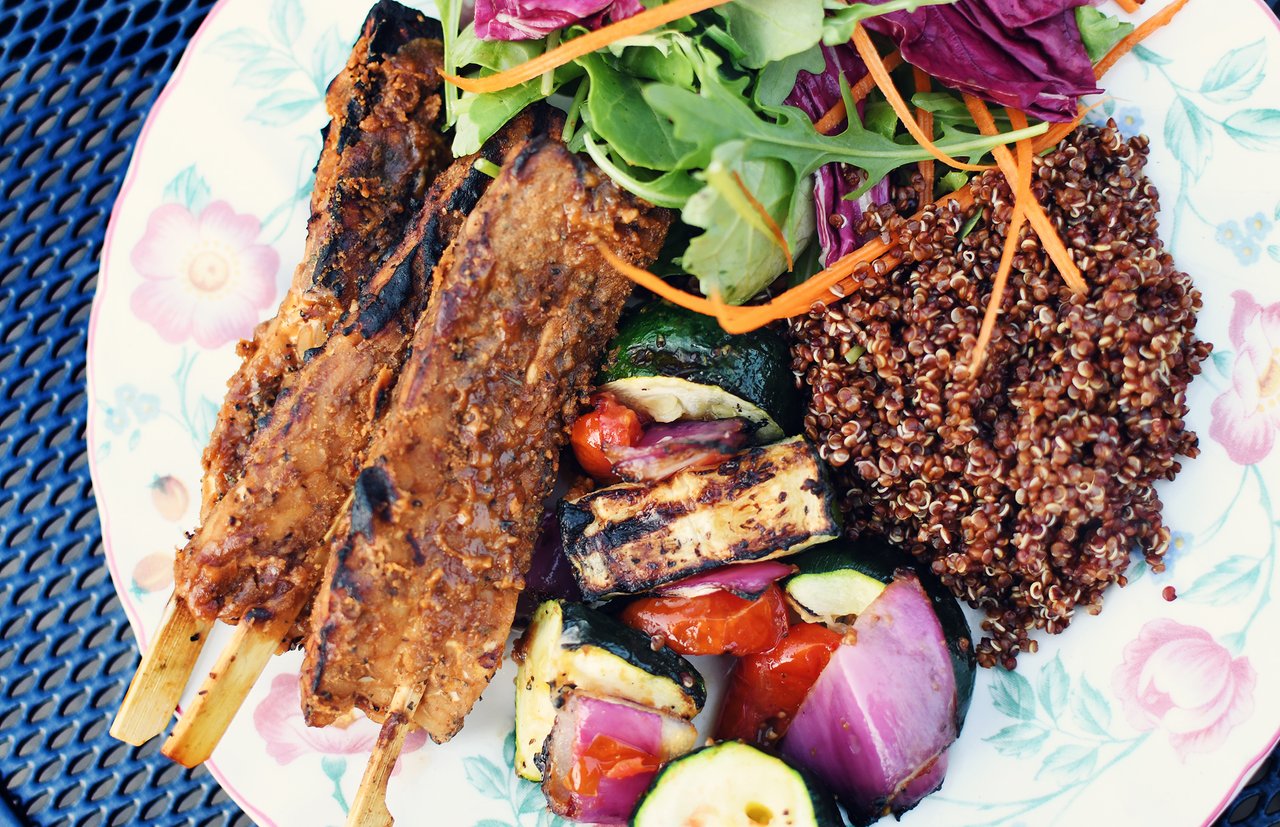 The tempeh seems delicate when you put the skewers in but when it's cooked it gets much firmer. It also soaks up flavor quite well.
I ate quite a bit of tempeh when I was in Bali Indonesia. When I first ate tempeh I never imagined that I would one day have tempeh in the very place that it originated. Indonesia. There they make it wrapped with banana leaves. It was really inexpensive and popular so that was a bonus for vegans especially.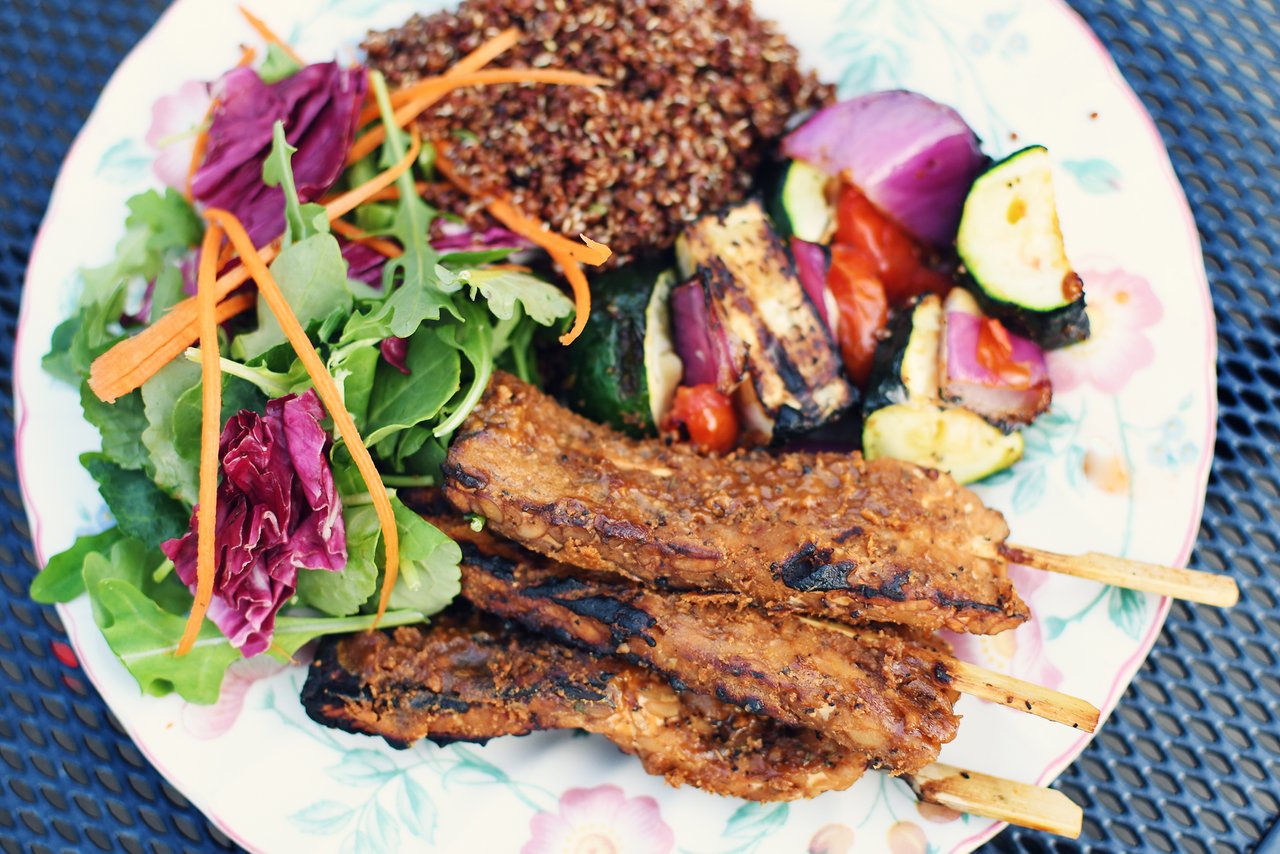 Well thanks for joining me for lunch. Have a good week everyone! 😄