Inspired by a recent trip to the Aquarium, we decided to build our own underwater world. It's starting to come along nicely, all we need to add are the animals. In a few more weeks, it should be complete.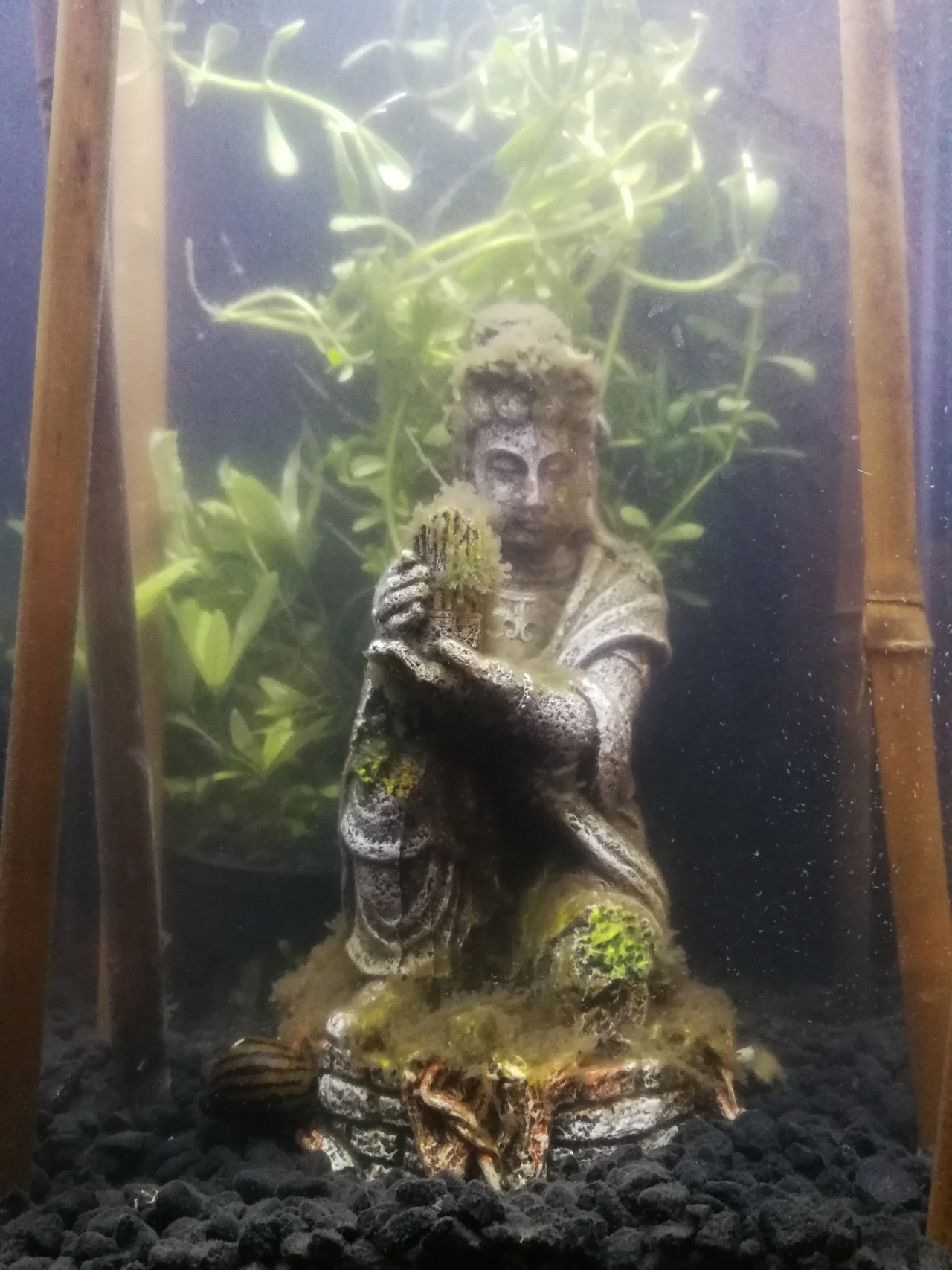 The theme wasn't my creation, but I can definitely live with an underwater Asian themed garden. We needed some bamboo, which will slowly rot, but that's okay. The bamboo was cut to size and the anchors crazy glued to the base should keep them rooted.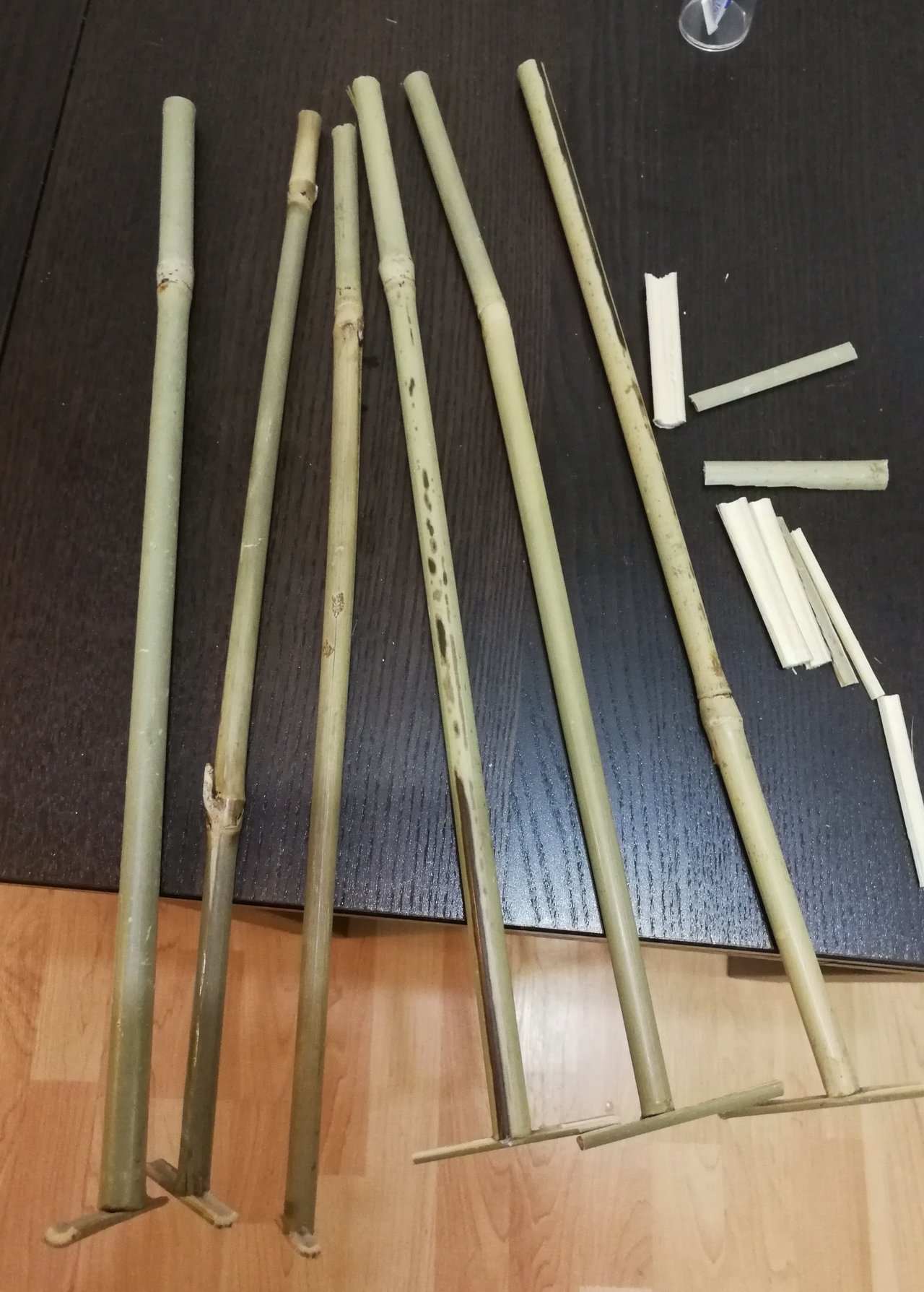 We steemed the bamboo to sterilize it and washed the stones and statue. There's too much bamboo making the figurine look imprisoned. When you set up an aquarium, read about it and think carefully to avoid basic mistakes.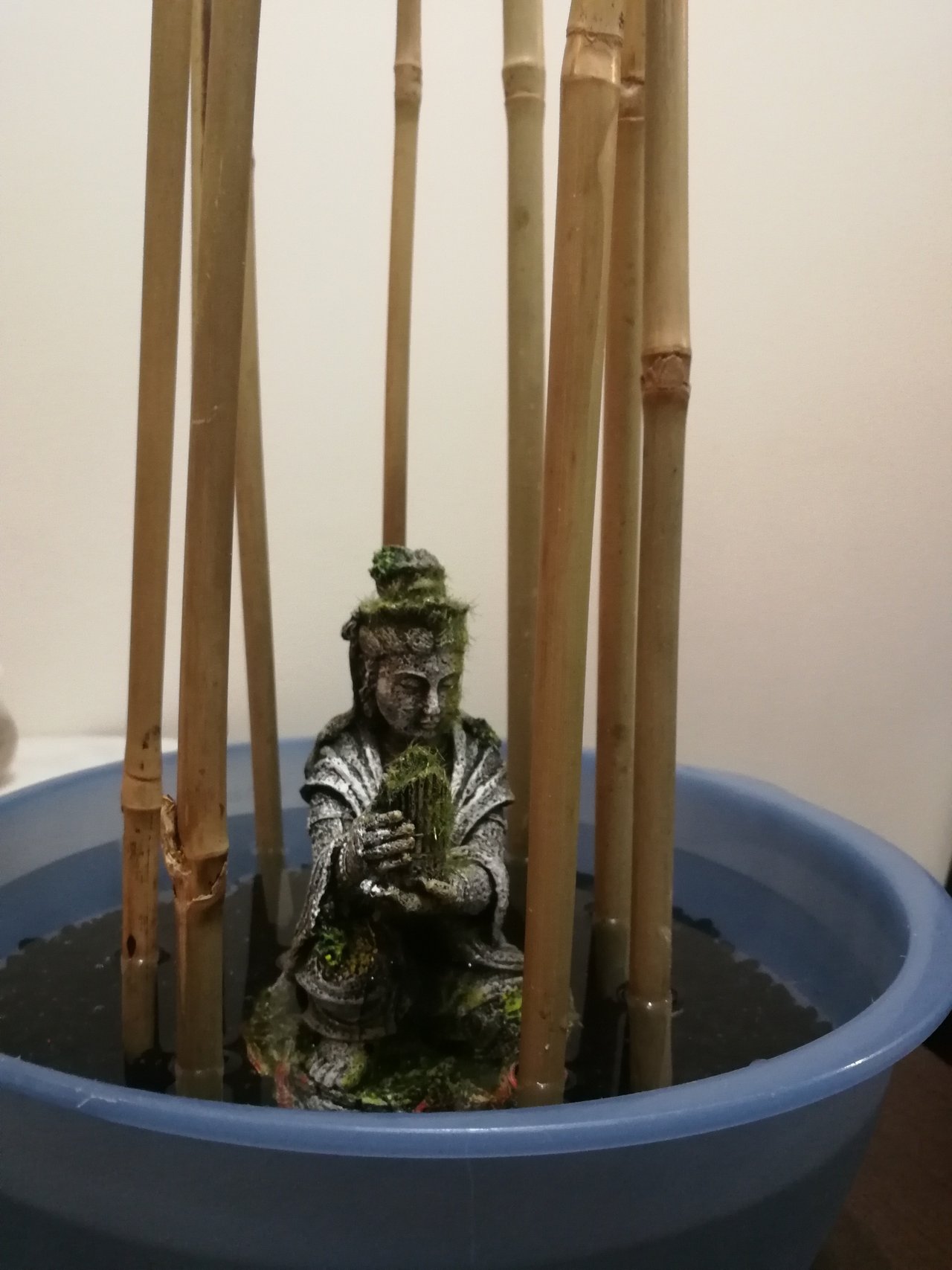 It's only a five-gallon aquarium so we can't do much. We let the water run for a couple of days and realized there is too much bamboo. It doesn't even need any critters to look good but we are animal lovers at the Crypticat household.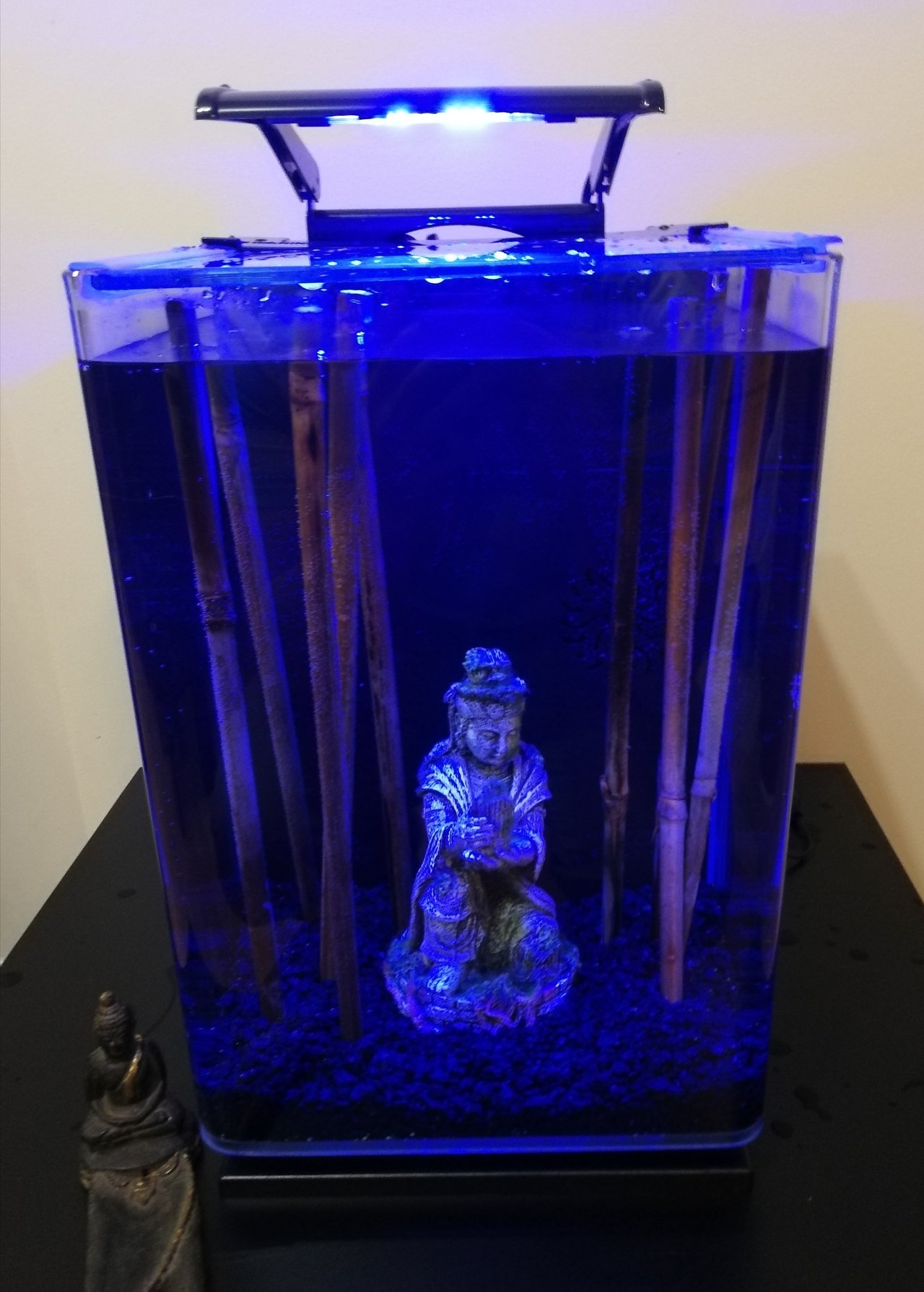 You can see Gary in the foreground. We dumped some bacteria in the aquarium, added two plants and the Zebra snail. The plan is to let the plant directly behind the statue grow wild and create a canopy.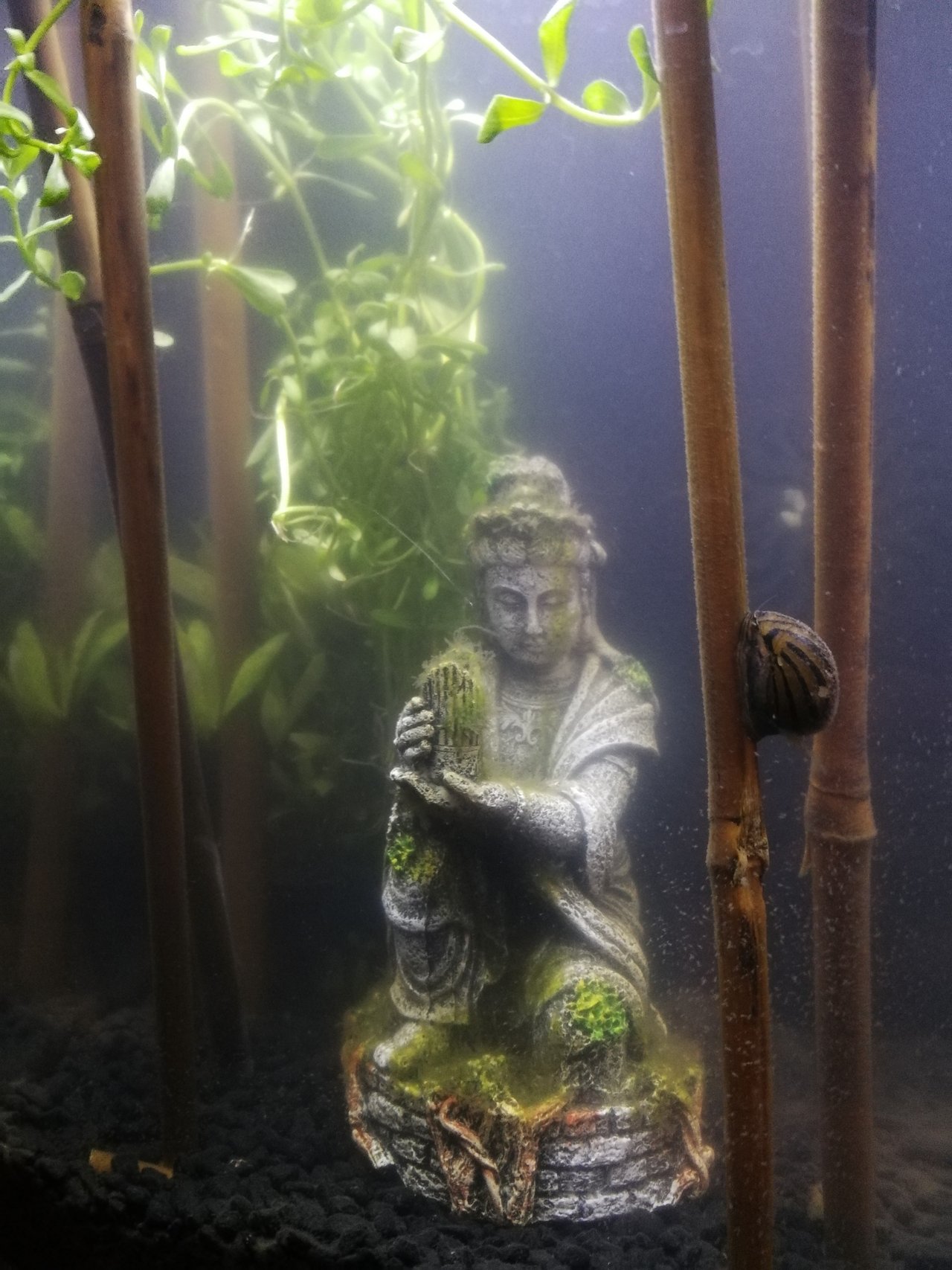 In a couple of weeks, we will add some fish and probably a frog or two. There are so many decisions to make since one of the fish will be a Betta we have to carefully pick its companions. This aquarium will be heavily automated with lights on a timer and an automatic feeder. I'd like to pick critters that can do fairly well in a dirtier environment although the water has cleared up remarkably since these photos were taken.
Hope you all had a great weekend, will keep you posted!