There are all sorts of fascinating things which live beneath the sea. While swimming on the surface or wading at the beach these animals are often ignored. Some are beautiful and others you don't want anywhere near you so it's better to not think about them while swimming.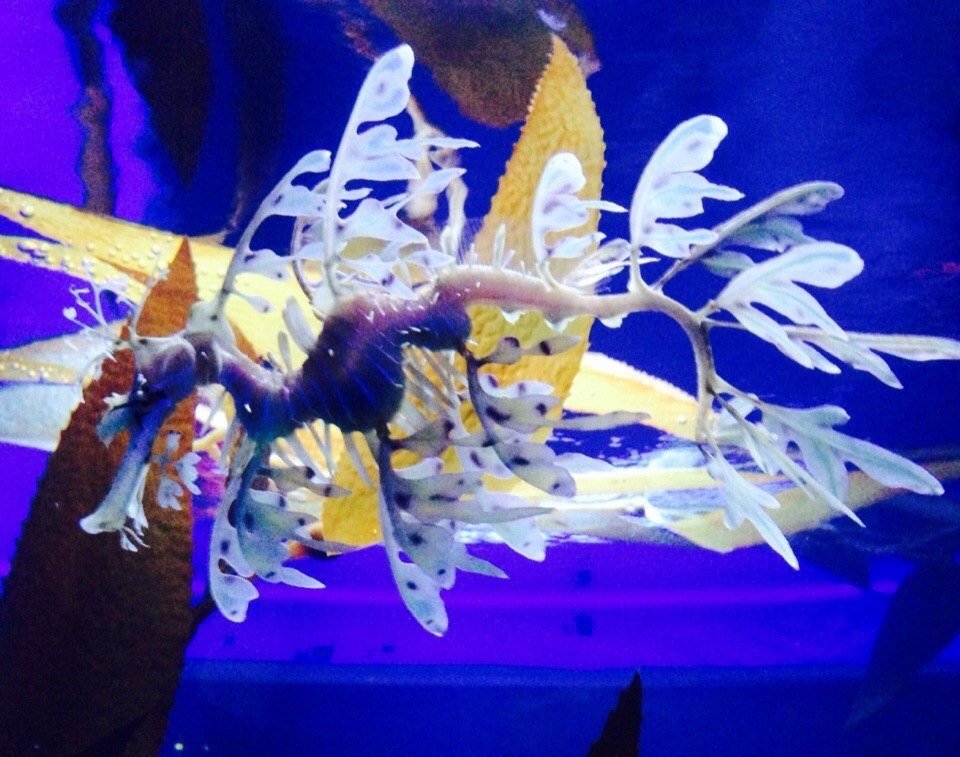 Seahorses fall into the beautiful category of sealife. They're innocent, appear to be gentle and although they look odd, it would be amazing to see them in their natural habitat. I've been diving a few times in different regions of the world and have never seen a seahorse before. They could be rare, scared or I just wasn't looking in the right places. Luckily they are easy to see at Ripley's Aquarium in Toronto.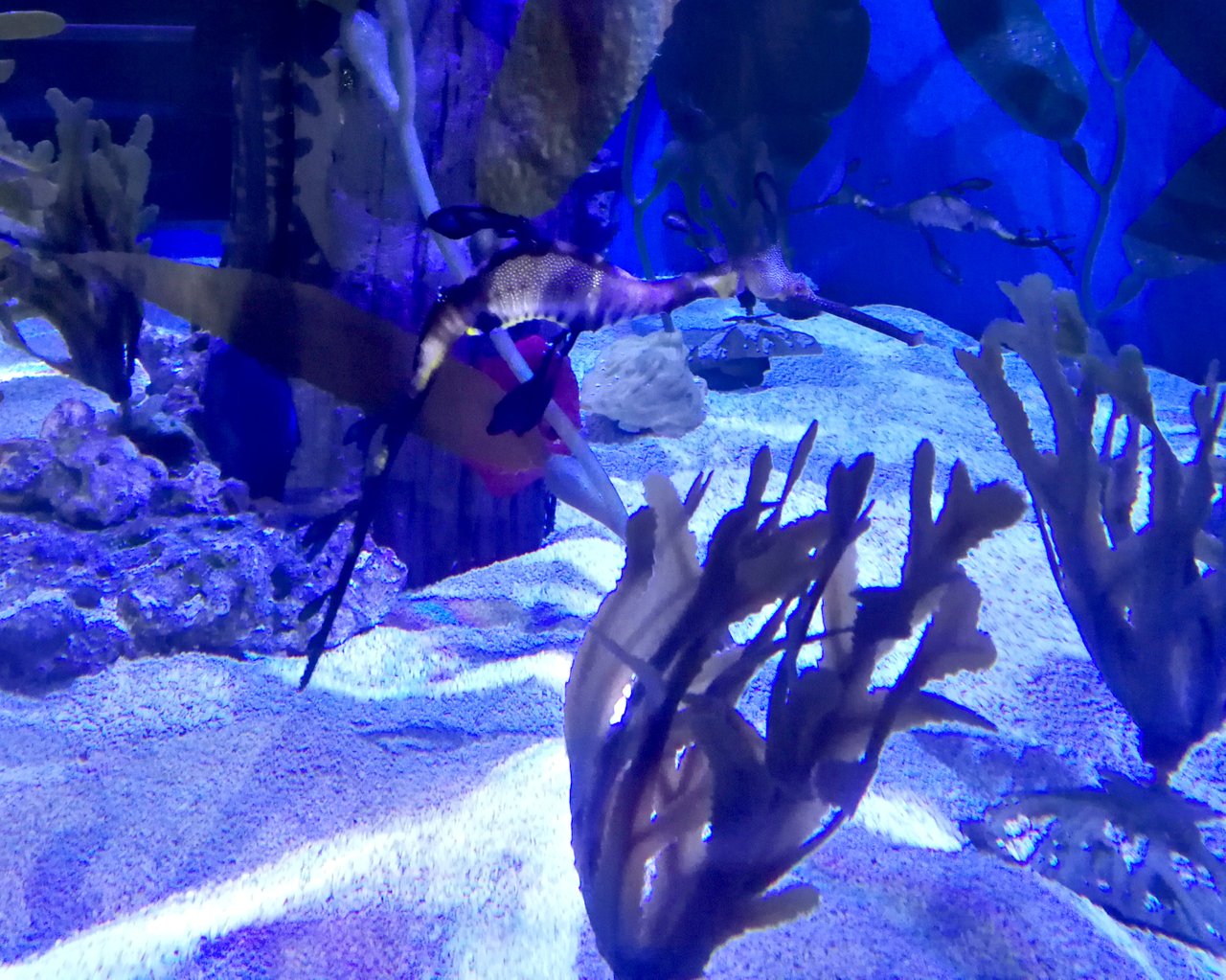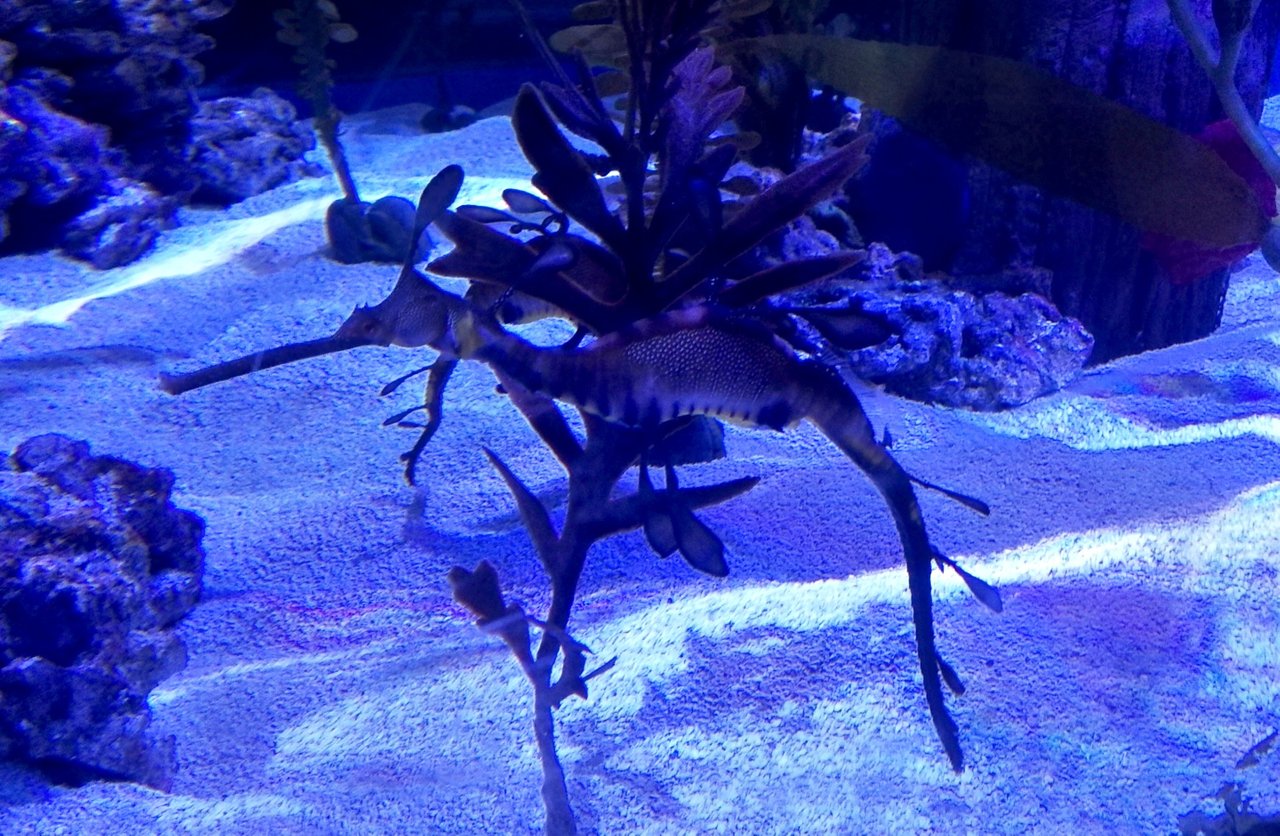 Unlike colorful sponge-like animals, the seahorses are just difficult to see. They camouflage well, hide in plants and sometimes look like them too.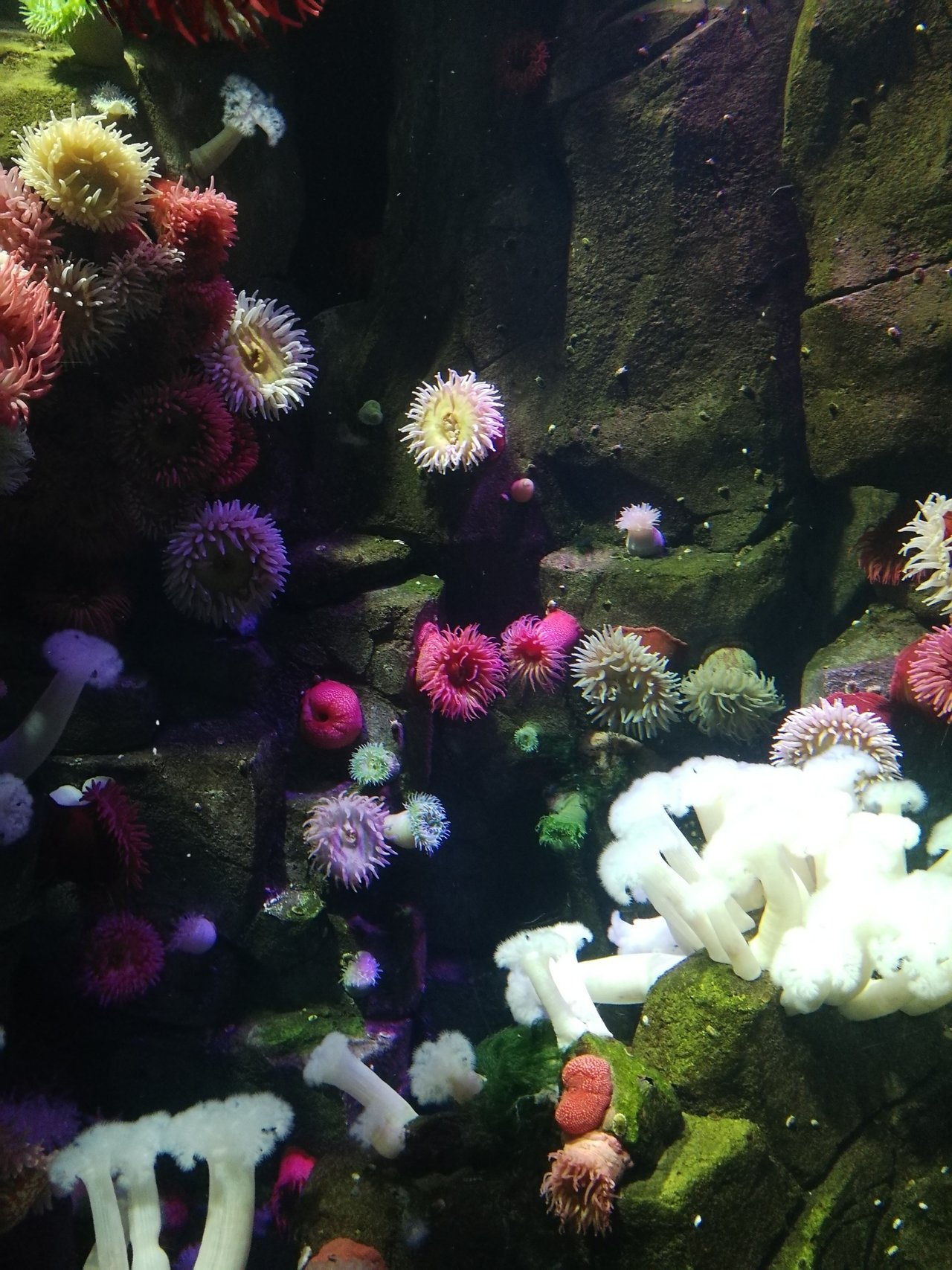 Shrimps and crabs are common species and fortunately for us, they taste delicious. I am surprised the crab doesn't eat the shrimp, then again it could have already had its fill and that's why the shrimp are on the opposite end of the tank.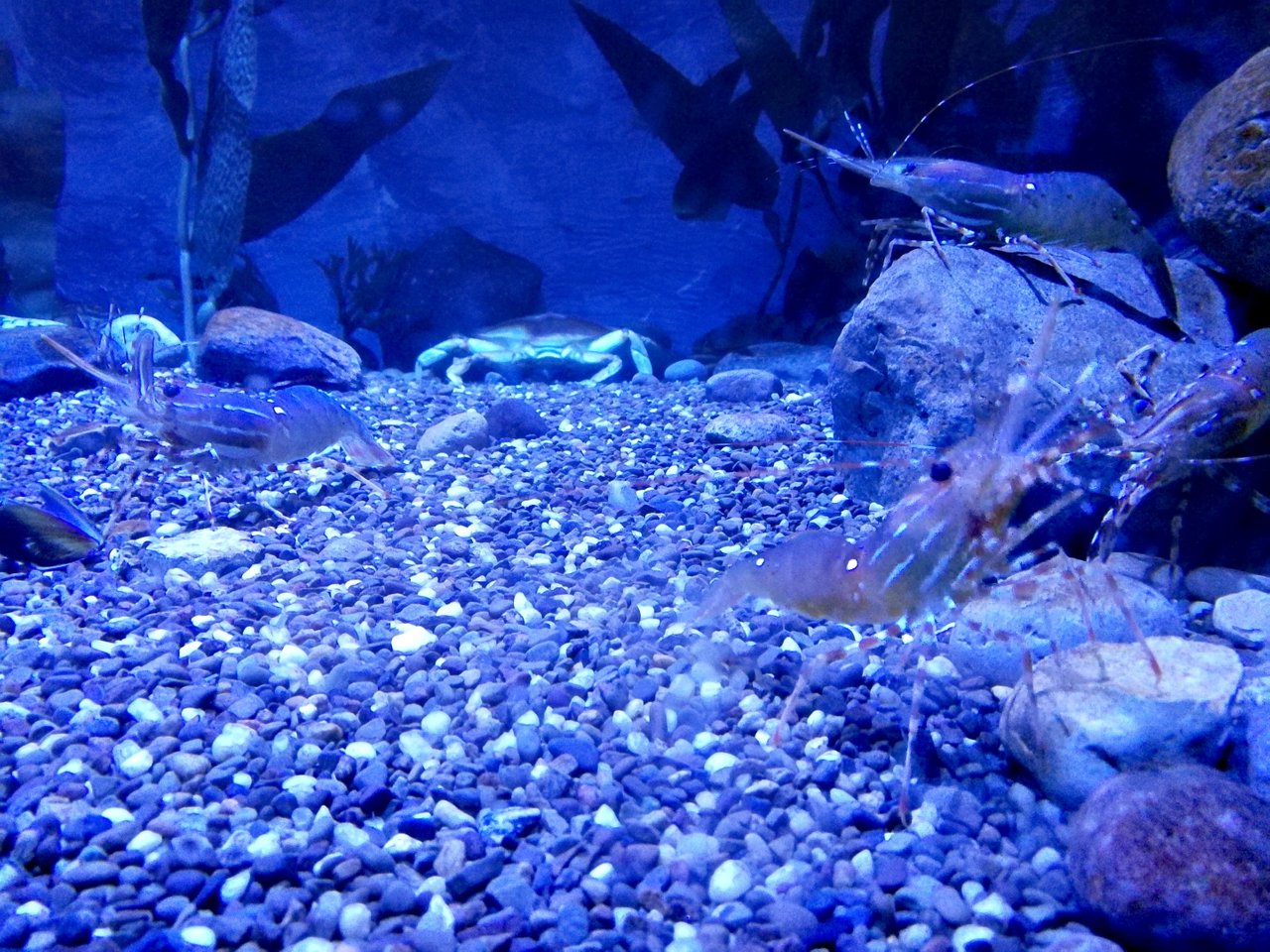 The Giant Blue Lobsters were interesting to see. I've seen quite a few (although not as big or blue) while snorkeling as they are all over the seafloor hiding in cracks and crevasses. These are the sort of creatures you don't want to go swimming with - although they are typically harmless and terrified of humans, just don't stick your hand in one of their hiding spots!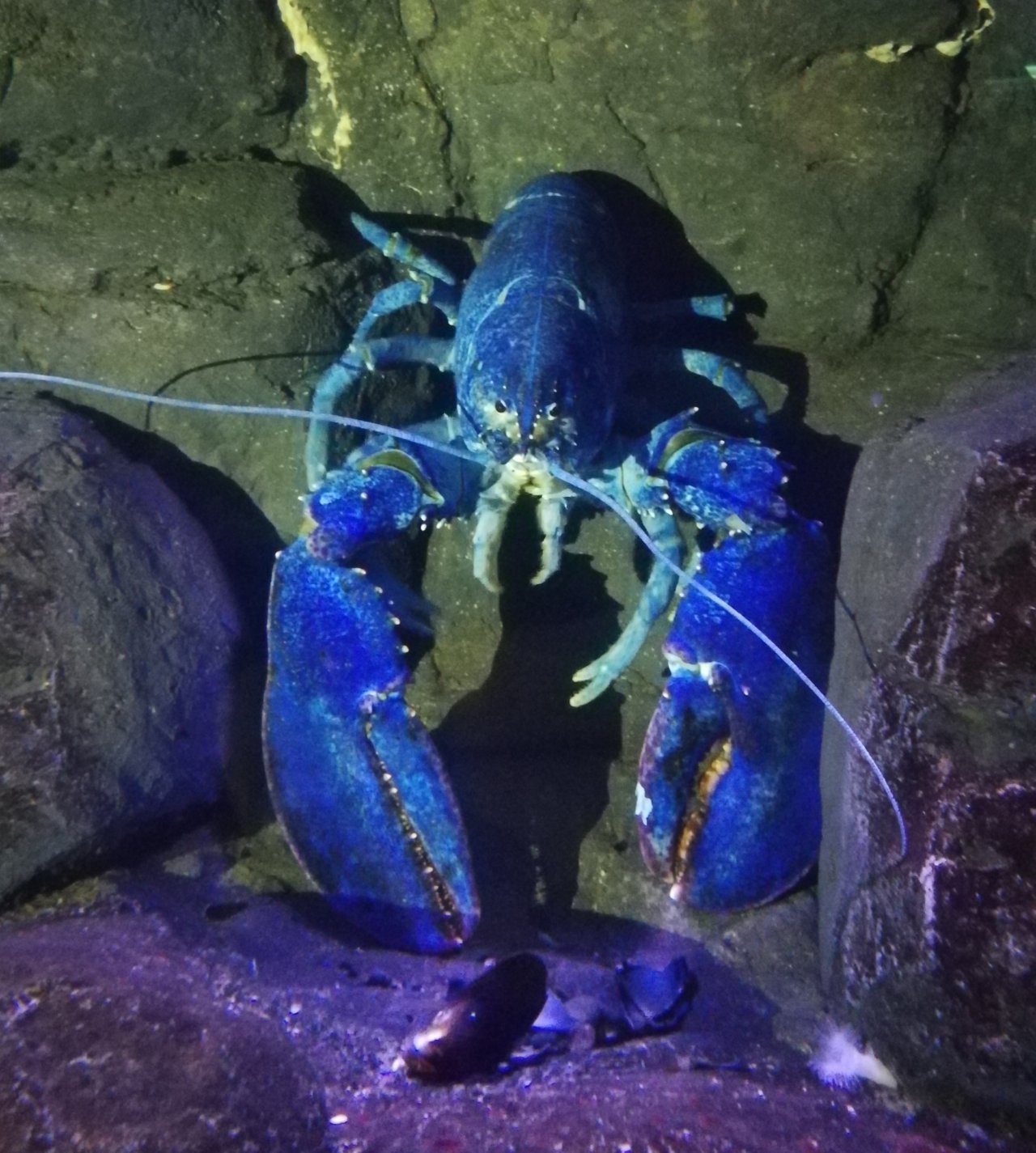 Taking pictures of animals under the water is not an easy task. These were shot on a Huawei p10 pro phone and an iPhone 7s Plus. Next time we can think of bringing a better camera and having more patience.
Previous Aquarium Posts
Jellyfish at Ripley's Aquarium, Toronto
Fish at the Aquarium
Sharks, Turtles & Rays: Ripley's Aquarium Toronto
Thank you for reading!