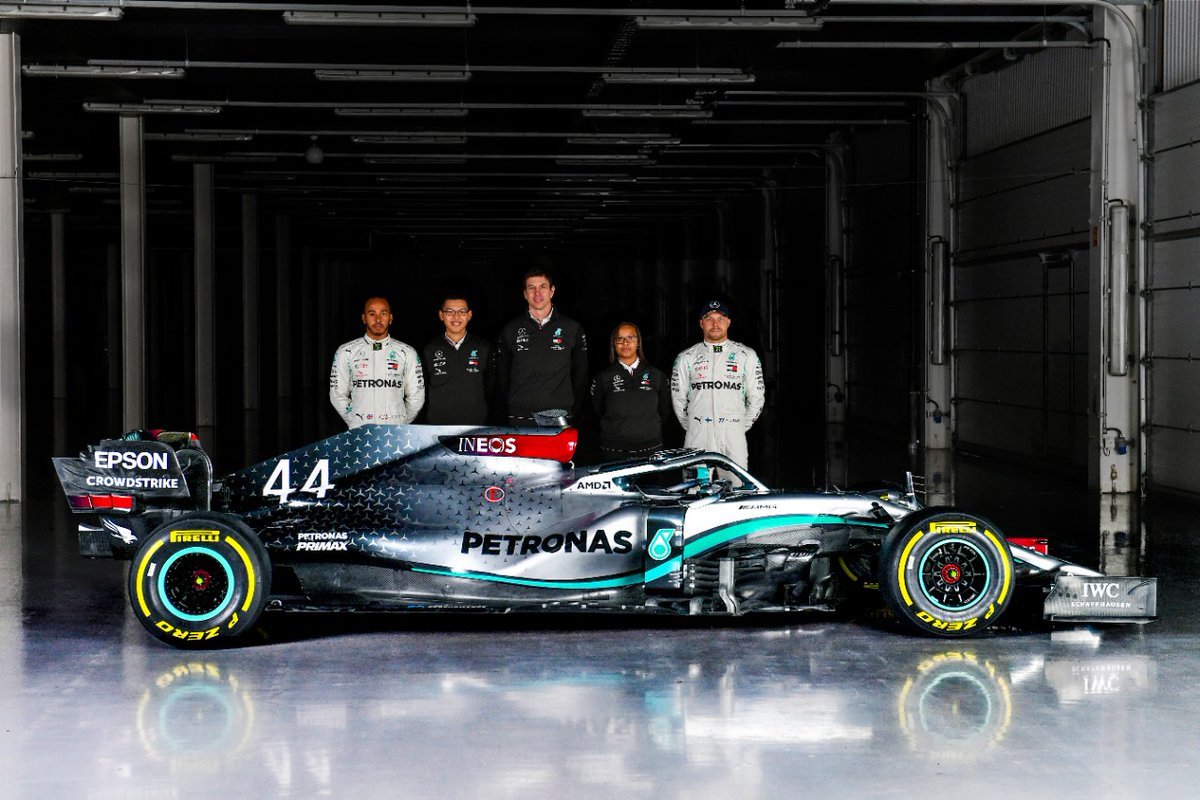 source
There are not a lot of jobs that become available in Formula One as the ones who have them tend to keep and look after them.With more and more races being added to the calendar anyone involved will soon be able to get a tax break spending more time out of their country than at home. I think our law in South Africa is 120 days or more before you are tax exempt.
Petronas have needed to find another track side fluid engineer to work with Mercedes checking and testing their lubricants.Every team has one at least provided by their lubricant sponsor. They need to make sure that the fluid temperatures are correct at all times.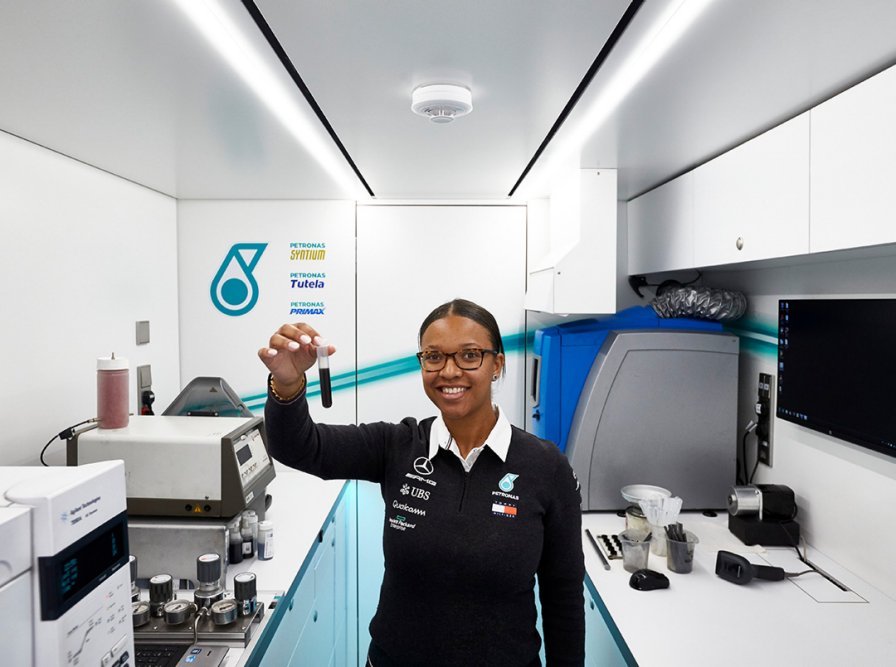 source
The fluid engineers job is to provide analytical information relating to the performance of the engine and its working parts at all times. This is to ensure the engine is working at its peak. Mercedes believe it gives them real time advantages having the information at hand immediately. The lab is inside the workshop at each racetrack. Not bad for a lab technician getting to see and travel the world.
Months of work has gone into this whittling down all the applicants.When you think you have got there they then throw final tests and strings of interviews as you need to be likeable and approachable as everyone has to get on with you.I know any smart people who are lacking people skills and more often than not a personality.
The season starts tomorrow with track testing in Barcelona with one car out in the morning and another one in the afternoon. Having a second technician tells me Mercedes have done something extra to their power unit as they have managed with only one for the last 6 years. Last season they had over heating issues which should have been rectified by now.
Many years ago I applied for the PR and Travel position with Williams Racing. The job entailed looking after all the sponsors plus all the travel requirements that go along with it. I managed to make the final two and stupidly pulled out of it. I don't regret this in hindsight as I had young kids who needed their dad around. Family first and why I gave up something I know I would have enjoyed. I wanted that position for networking purposes mainly as I know that I would have used it as a stepping stone onto something bigger and better.
I just think it is fine for one or two years and after that it just becomes a job. The travelling part I think would eventually get to you living out of a suit case and staying in hotels. I have members of my family who travel most of the year for their work and I tease them that they have another family over there as they are never home much.
The Formula One season starts tomorrow and it is going to be interesting to see who has got it right and who has got it wrong. Playing catch up from now will be virtually impossible as all the teams will improve just in the next two weeks during testing.Engines are going to be key as I believe that is where most of the bigger teams upgrades are.