Hello great minds, in learning, we believe that images communicates faster and makes learning easier.
I did this for a friend on his birthday, guess what he did to reciprocate....I got the biggest cake, yes I did.
I achieved the drawing through the following media: Graphite pencil (7B), charcoal pencil, soft tissue paper, kneedable eraser, gridline App, blending stump, all on cardboard paper.
Below are the processed.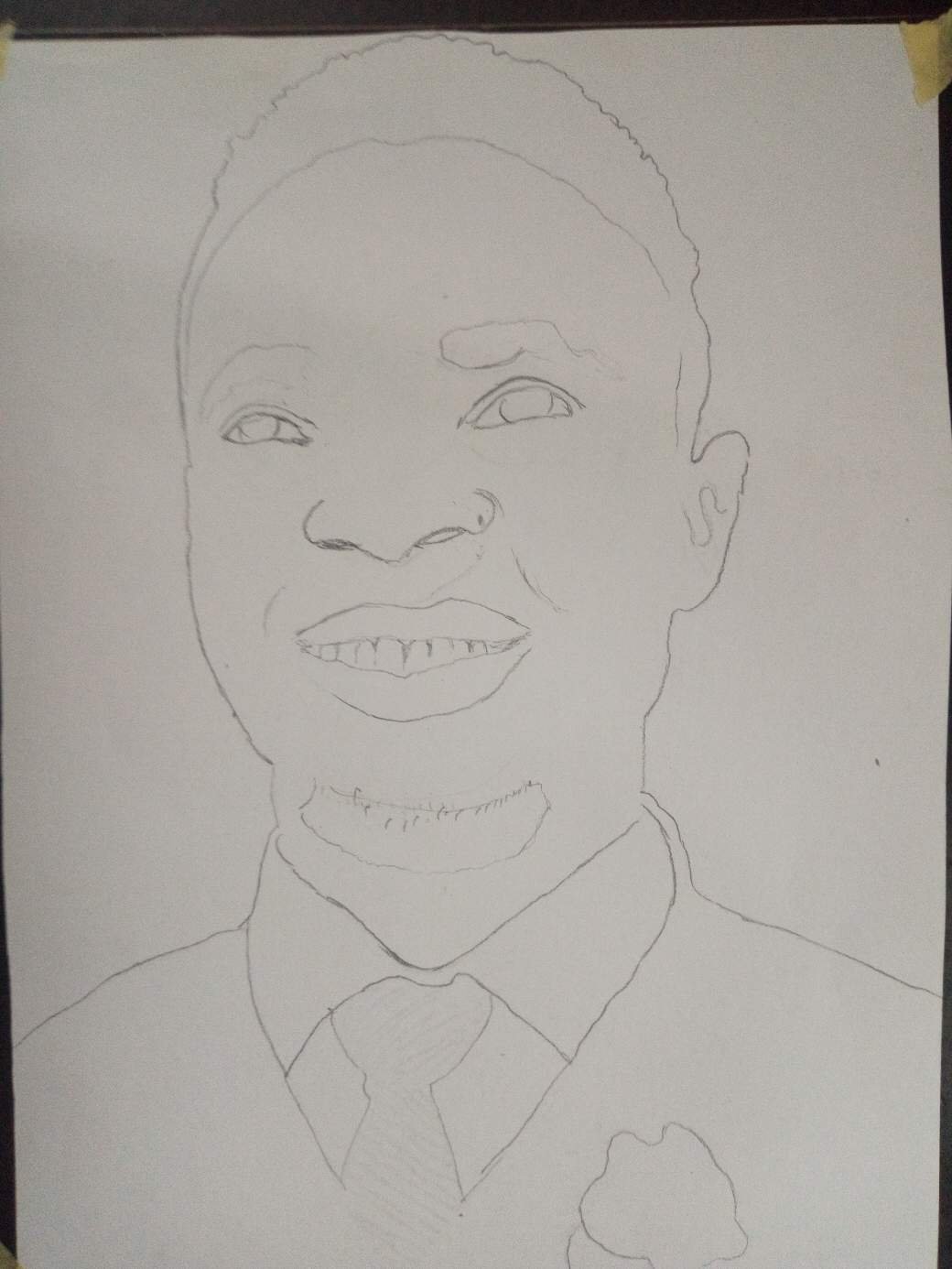 I first made the outline of the picture with the aid of the gridline App. (Can be checked out on google playstore. This outline defines the boundaries, hips and curves of any proposed drawing.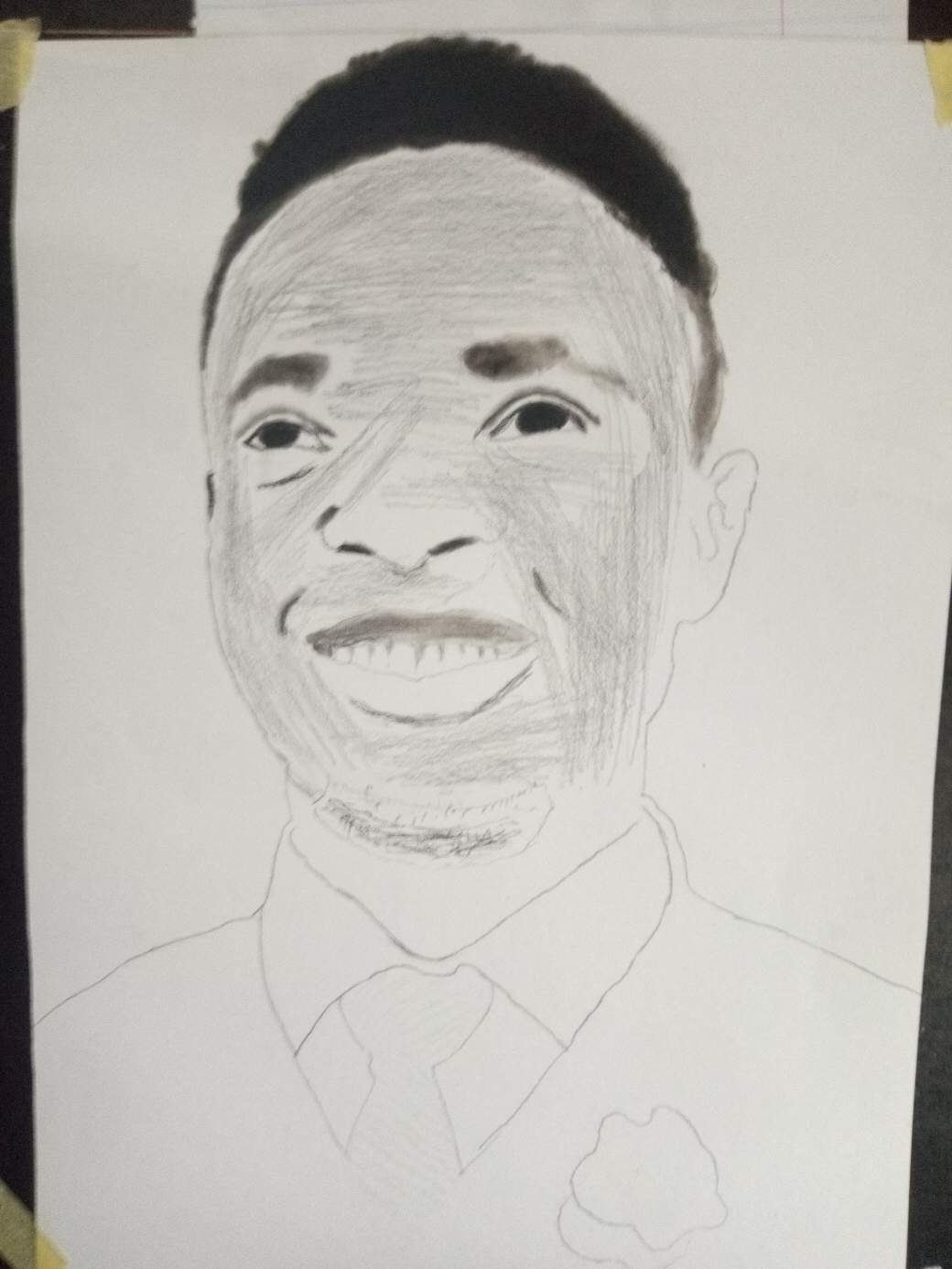 At this stage, I started playing with the sketch after darkening the hairs on his head and the eyeballs with charcoal pencil and blended them with blending stump.
Twas so funny when I sent this to my friend telling him that I was tired that I need to take some liquor, the impression on his face could make a deaf man hear you giggle.
He almost wept since twas just few hours to the birthday.
Out of respect for friendship, I showed him the last stage, there was joy in his hotspot..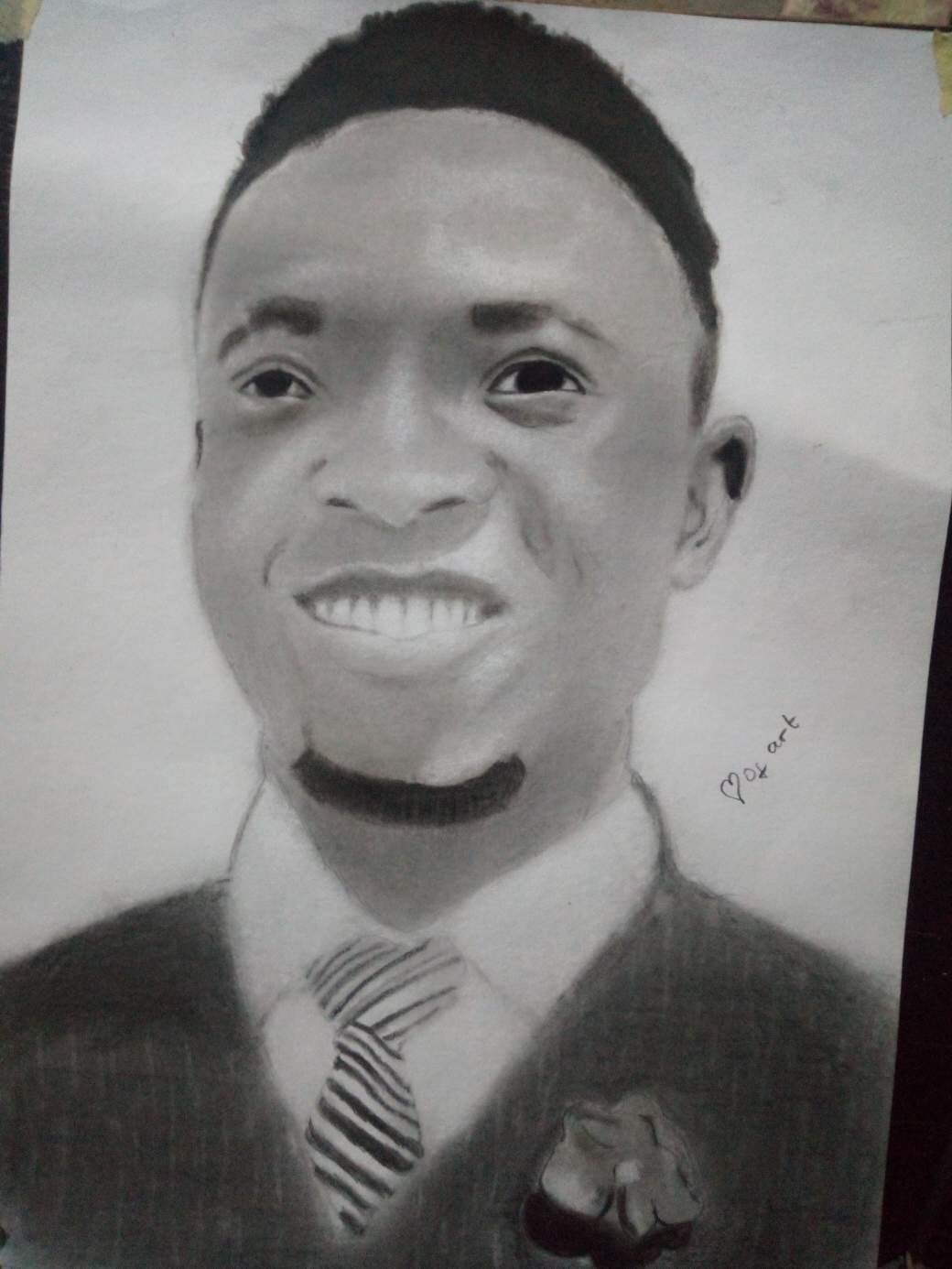 This is the final stage where I blended the shades with soft tissue paper and revealed the lightspots with kneedable eraser, and voom, his real face popped out.
I love and I pride in art. I easily express my heart with my art.
My first post in this amazingly exceptional community, hope to get a feedback soon
Thank you for visiting my blog. You are simply amazing