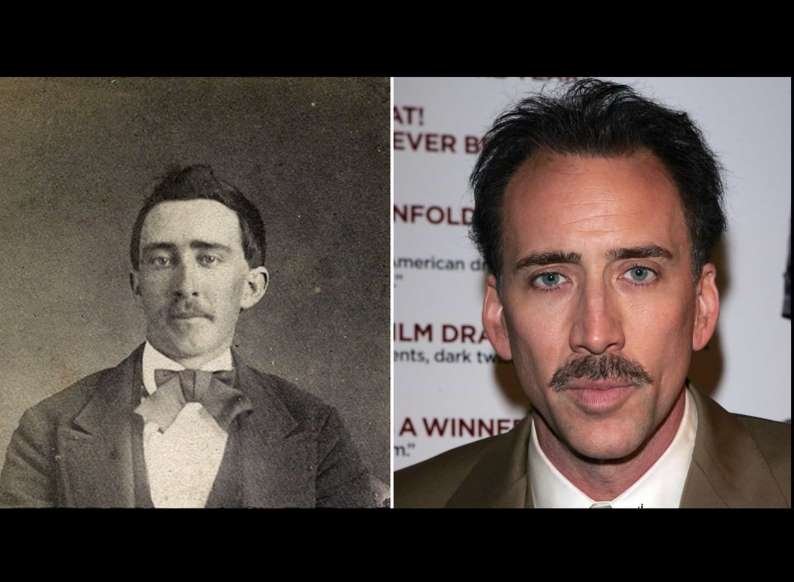 source
We can do everything what is possible as humans, we can think what we want, and we can feel what we want, And the ways the human nature are within when coming to freedom, precision and what your habits really are, are just regulated in documents in Strasbourg, Brussels and New York!
Think about how Sadam Hussein really had it in his life! He was surrounded by doubles. And when we are surrounded by these, we are just wondering about who is the original, the copy and what this means to life. What if we are doing things in the same manner and the same order in the life, and if our bodies are rather similar? We begin to worry, and our beliefs should be constant or changed when getting contact in the relevant environments. Nobody can hurt us today, and nobody can beat us. We are the BEST human mind of every conceivable at earth. And even in the same family, we have doubles or different persons, and the personality is depending on what happened when we were conceived before we were born. And we should make an excellent brand image of our life in life, and show the world what it is to really be the best human body in science, and nobody can beat us today!
Sadam Hussein had several doubles, and hence his real body was difficult to reveal from people trying to do something or discover different things in life with similar persons, or persons who look like being the same creature. And think about how troublesome and nerve-wracking it becomes, if all your things are the other person's things as well. What about going out of bed at the same time, taking that shower to the same time, weariing the same clothes, and doing the same things in life when coming to image, conversations and the listening manners. It is awful to be recognized for yourself by everyone else. But such is nature, and the funny things with our persons. But we can also do different things, and the personality can be different and we are thinking things just according to our brain and our mind, and just because we are as we are. Try to find your mission and contribution to life, and ask what you have done which other people have not done yet!
So, we can do the same things as humans, and we can do different things. But there is always a problems with going outside the human nature and the nature to find good and meaningful and new contributions. Theories, methods and data are not new, since we know all books and all literature from before, if we know enough of what can be known! Life is risky, since we are died in the long run, and the lives we are getting in contact with can be certain or uncertain. There are no excuses because this is the same for everyone. We should have copies of ourselves in life, if there is too much risk with being a distinct person who can think and make imaginations of all kinds. But the problem in life is not the literature and all the documents, but it is to form a reality and understanding that we have not done ourselves in human nature and nature up to this day. But we should have life organized in funny and in serious ways, and we should love the people around us. And what we are doing, is not new if other people are doing the same, and all people have the same explanation! At the same time, we must not forget to be humans just as humans are!
Today, you can decide to clone yourself, and hence we get several of the same person!
Please do follow if you want to keep up with my next article. Any upvotes or resteems are hugely appreciated!
Latest article, check out :
On winning totally the Four Hills Tournament in Germany and in Austria!
Sverre Larsen
Kristiansand, Norway
Read about us? // Main page!
Latest content: Travel, Art, Article, Poetry