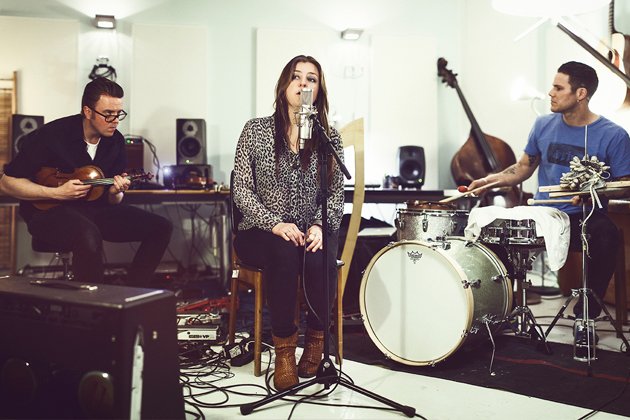 source
We should be everywhere in the world, and be the BEST as all possible through all times. And stupid and normal behavior is possible in whatever place we are, there should be evolution and human biology and human behavior where we are!
Kirsti Huke is a Jazz Vocalist from Norway, she has been in several band, and she has done tournaments of several kinds. But Trondheim and NTNU are not ranked at the top, and the same is true for NHH in Bergen. We should go the BEST places, otherwise we will be disappointed about the environments, and the actors being where they are.
Which places have you reached at the highest levels in the world? Many artists are just concerned about convenience and comfort for the audience, and we should never be satisfied in life, since there is always more steps to take. And in jazz and music you should front your land, and dare to be BEST, and to be the BEST you should be BEST in schools at all levels.
Kirsti Huke is a Norwegian Jazz Vocalist, known from several band and several recordings. Huke is educated by Heimdal upper secondary school, where she has studied Jazz. Her own quartet originally consisted of Håvard Wiik, Håkon Mjåset Johansen and Steinar Raknes. We should use the human behavior as it is from human nature in nature, and schools are about understanding the life and the personalities, and learning concepts and empirical facts. Gold is the medal we should aspired to, otherwise we are cursed! We should not think otherwise than that a professor is a special human being with normal characteristics, and we should never think of anything else than that the main point is to give good and funny messages. If the lectures are boring, we can move to Disneylands. Give the fucking qualities to the world, and the world gives you something back, also in all the media channels.
Kirsti Huke is known on the music platforms as YouTube, YouTube Music, Spotify and Deezer. We should love her, and give her best respect and best admiration to be included among the music artists in the world. And Kirsti can do international efforts, and we are pleased about her warmth and human being. Kirsti Huke is born in 1977, she is therefore 44 years old, or she is being 44 years, and she comes from Melhus. She has been studied in places at all levels around Trondheim in Norway, but they are not ranked at the highest levels in China and India when making comparisons among the schools that we can find many places. So, why are we, and what does that imply?
Go international, dear students! And Kirsti has done that! She is known for the songs: "Wish You Were Here", "Boarders of Canada" and "Song of Gold". And these songs are best imaginations we can have about life. And even professor George John thinks that Canada is better than Harvard, Yale and MIT at education and research! We also find albums from Kirsti Huke like for instance: "Weaving" and "Deloo". And Kirsti Huke has many known persons in her networks, and she is much on TV and in the radio! She is known with the music groups: "Trondheim Voices" – the home to Trond!, and she is also known with the music group "Tullkattesnutene". Kirsti Huke is also known on the Internet with music videos with songs that go to our pre-Christmas mood, the song "Weaving", and songs which are associated with the Jazz.
We think that Kirsti Huke should stay close to be the BEST music artists on the planet. She must do even more efforts, is she wants that, and every competition is there to win, and we cannot do other things than being visible, and read and form all the literature that is there and can be there!
And again some music as it was asked to be included! :)
Please do follow if you want to keep up with my next article. Any upvotes or resteems are hugely appreciated!
Latest article, check out :
On using the current technology on our cars worldwide to make a pleasant or unpleasant future for everyone!
Sverre Larsen
Kristiansand, Norway
Read about us? // Main page!
Latest content: Travel, Art, Food, Article, Poetry