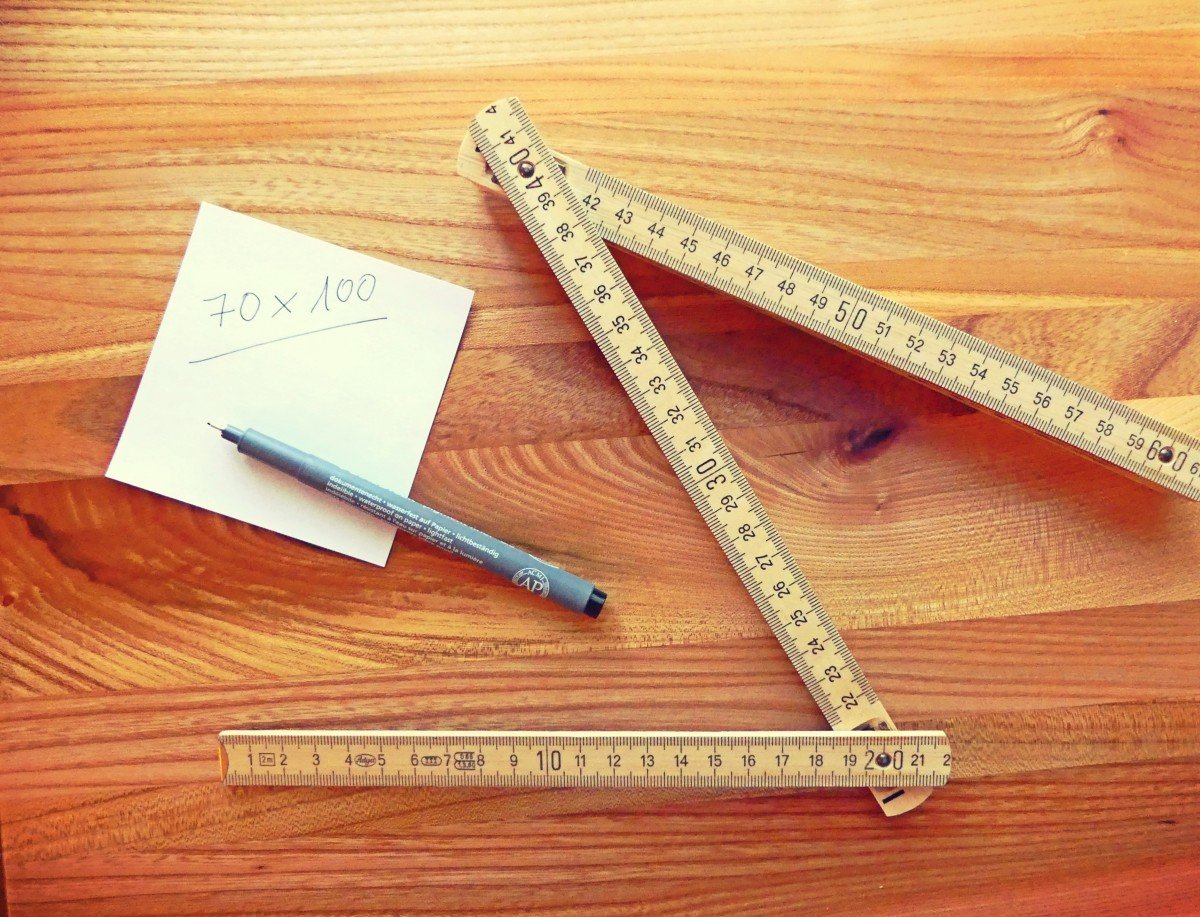 source
The folding rule is used in many places to measure different things when one is building houses, cottages, flats and buildings. It can be made of wood, plastic or metal, and with the joints of steel or joints of galvanized steel!
Folding rulers have a long history. A (Roman) foot-long folding ruler made of brass was found in the ruins of Pompeii. Folding rulers are known from Italy by the end of the 16th century. ... Hinges, swivel joints, and bandings were usually made of brass or 'German silver' (a copper and nickle alloy). The first invented folding rule was made of Anton Ullrich in 1851. He was from a German family. In 1887, he obtained the patent for the springed hinge of the folding ruler. Any ordinary folding ruler is 1 or 2 meters long, and it is divided in centimeters and in inches. And that this things is divided in the inches, that is the philosophy of why the thing has the name as it has. Folding rules, sometimes called zig-zag rules or jointed rules, are a series of two or more smaller rule strips joined with hinges. These rules can be folded together to be carried easily, or used in confined spaces.
Every carpenter must have enough equipment in the car, and such a thing is the folding rule. A carpenter should have the right equipment, and he or she should know what to do with different things, and which equipment that should be used in different situations depending on the prevailing tasks to be solved.
The folding rule is an equipment we are using around the working place from time to time, especially when we have the need to measure a thing, and to notice how long a thing should be in relation to plans and drawings. A plan is nothing, planning is everything! And that is the way we should build any building, flat, cottage and house with plans of how, and maybe we should also ask about why the owner should have it as he or she wants.
It was the transition to the metric measuring system in Sweden in 1878, that was the reason to the invention of the folding rule. And today, the company called for Hultafors produces more than 1000 miles with a yardstick every year. In Sweden, they are still calling the folding rule for "tumstock".
In science and in daily life, we need to do two things in the business life: We should do the right things, and we should do things in right ways. And this is the ways our brain and our creativity are putting into efforts to organize things properly.
A yardstick is a joint-split length measurements based on the meter system. The yardsticks are often made of wood or plastic, and with metal- or plastic cladding so that they can be folded. And the thing is the folding rule, since it can be folded and since we can measure things in millimeters, centimeters, inches and in meters.
Folding rulers with print come in varying qualities and with different colors. The company called for Axon Profil has chosen to only offer the best types of folding rules to the markets. The folding rules sold by Axon Profil are coming from the German quality producer Stabila, and it holds the highest quality that you can imagine with the work processes you are going through when working.
The folding rulers are used to measure lengths and angles. And this is practical mathematics that is set into different uses. And today, the folding rule is used among professionals around the whole world. And there are much import and export with the folding rulers!
Please do follow if you want to keep up with my next article. Any upvotes or resteems are hugely appreciated!
Latest article, check out :
On using the hotels to make lovely stays outside home: The case of convenience!
Sverre Larsen
Kristiansand, Norway
Read about us? // Main page!
Latest content: Travel, Art, Food, Article, Poetry