I always try to make my own birthday cards for friends and family when I can. I think it is just more fun to create something on your own to give to someone.
Here is my latest birthday card I created, from a birthday joke I found online. You can print this out, fold it, and you have a birthday card to give to whoever you want :)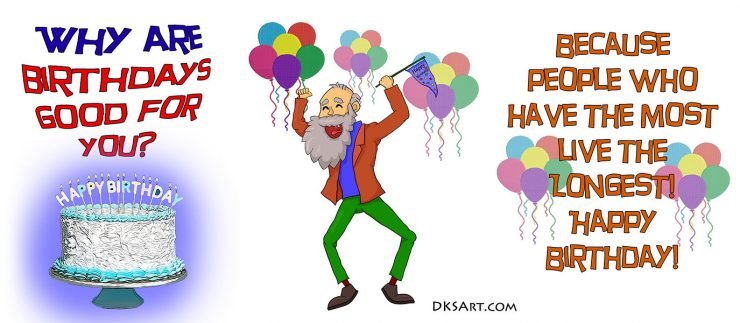 If you would like to print this out you can get the file from my website along with a printable envelope to put it in.
https://dksartwork.com/funny-birthdays-are-good-card/
Thanks for checking out my artwork!