My latest render to showcase a few assets I've done for another in-house project.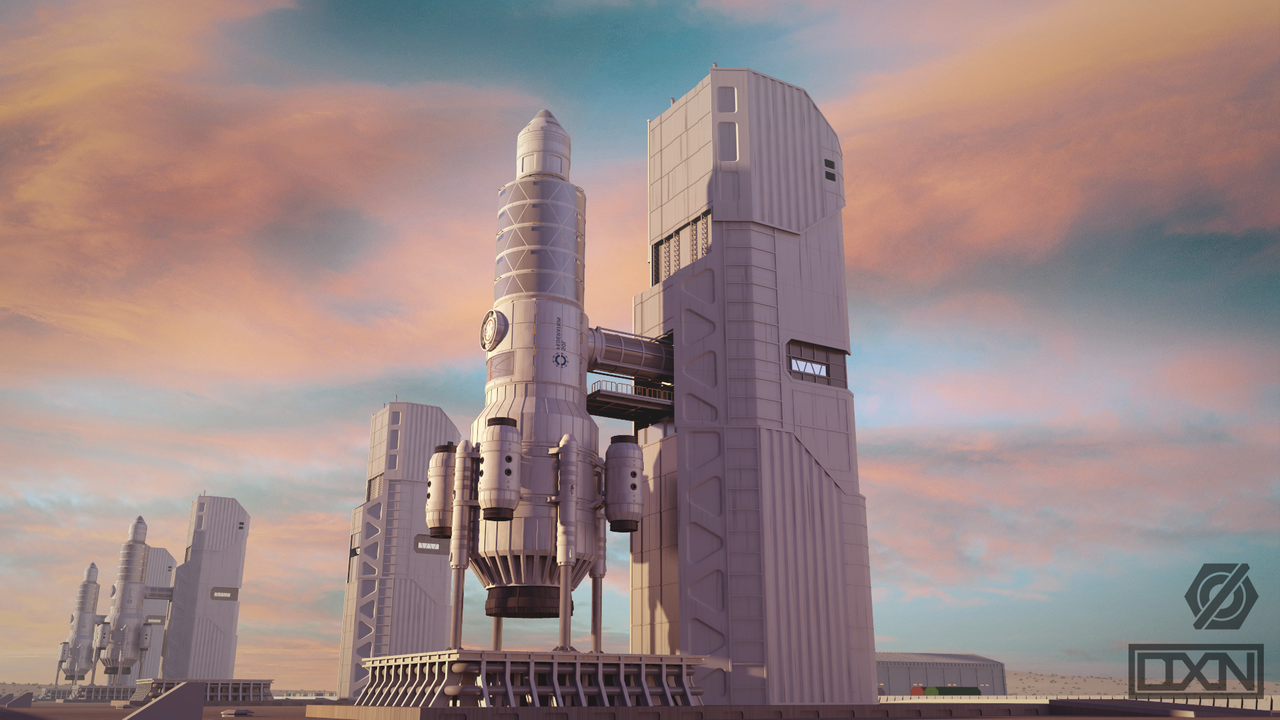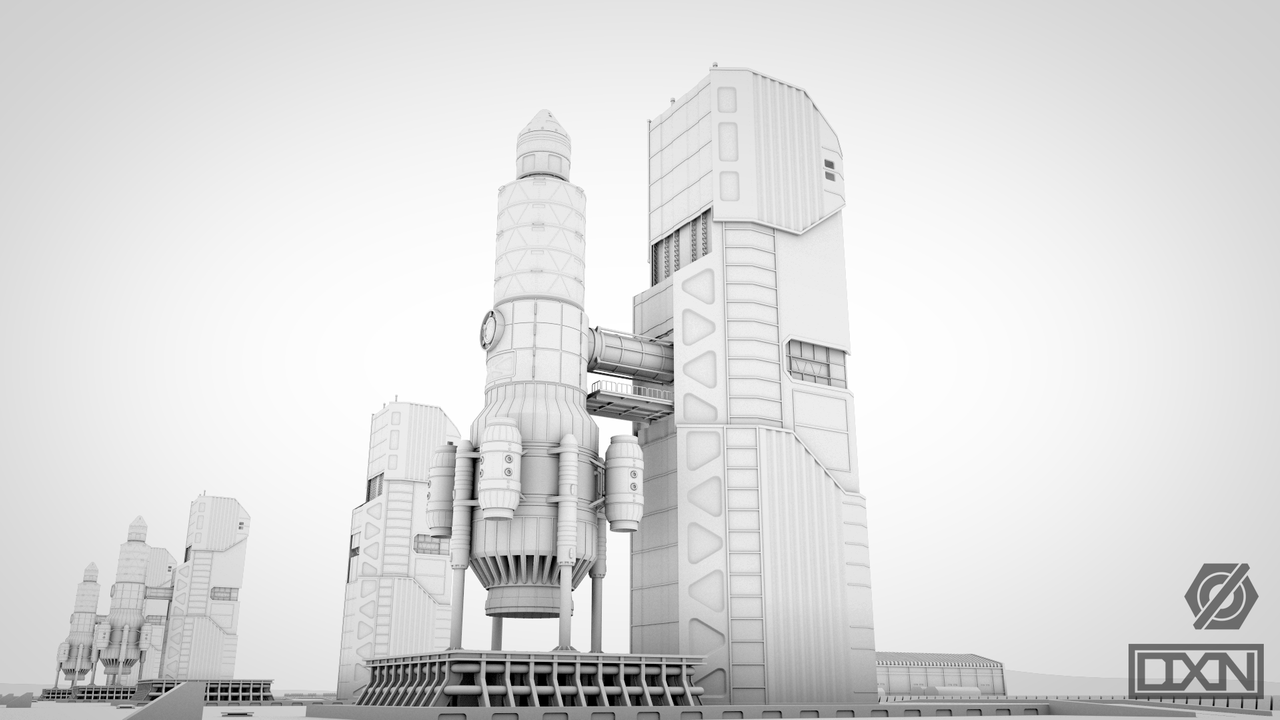 The rocketship design is based on contemporary designs with a touch of sci-fi flavour. If you are familiar with The Expanse TV series, think of it as something between current day rocket designs and those you'd see in The Expanse.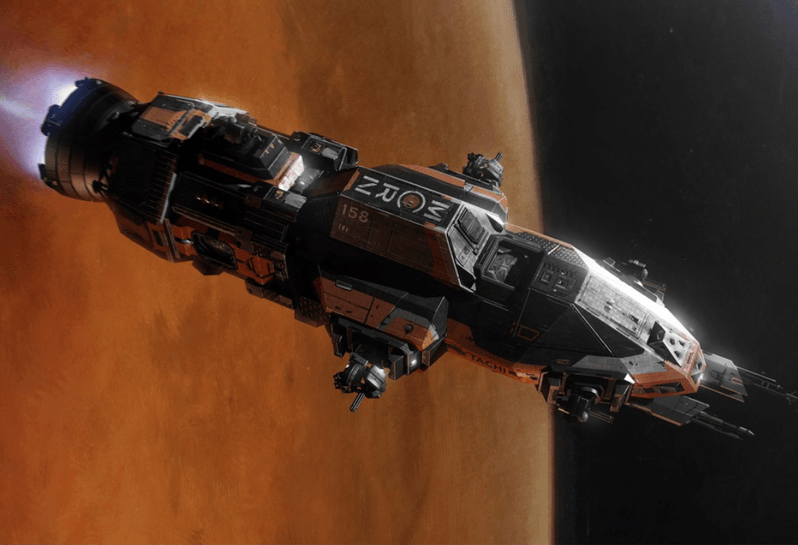 The Rocinante as seen in The Expanse
The idea is a cheap but robust re-useable rocketship to ferry passengers and cargo throughout the solar system.
Feel free to let me know what you think in the comments!