I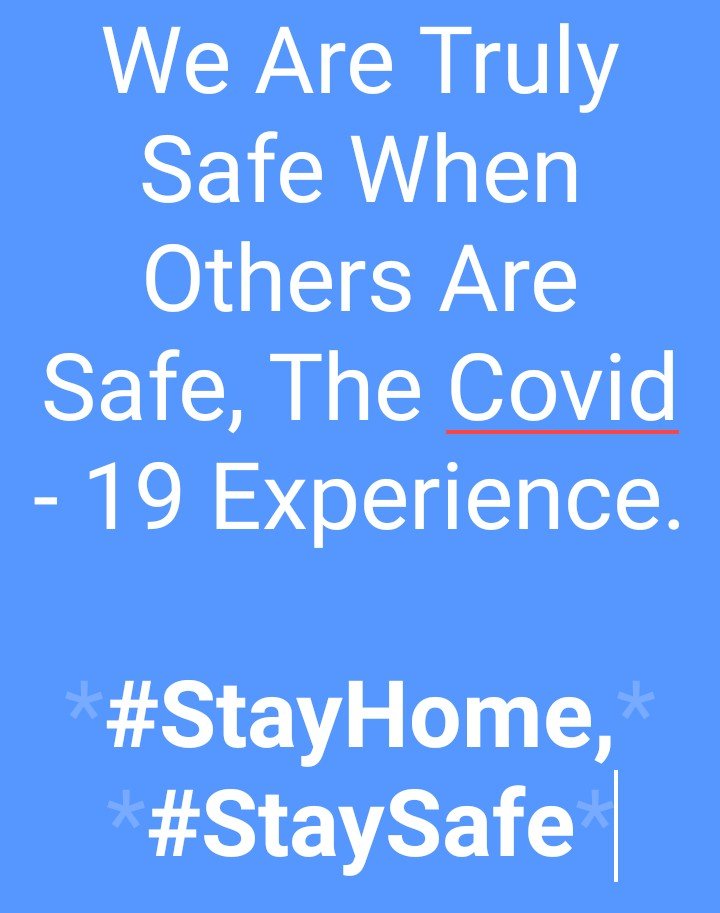 n the beginning, we were all created as humans. As we grew and with the progress in civilization and development, we got polarized by different ideologies and influences. We got stratified by religion, ethnicity, skin colours, political views and economic status, these made humanity to suffer. While we were busy with our individualistic approach to life, a plague called Corona virus strikes when we least expected.
This little monster of a virus has made nonsense of the arrogance of segregations. We've been forced to be responsible and take precautions on how we live, as what effect us affect others too. Family values have increased because of the #Lockdown, #StayHome, #Staysafe directives of governments globally. Good personal hygiene and health practices have been revived, like washing of hands frequently with running water, using hand gloves, facemasks and hand sensitizers, checking body temperature and reporting suspected conditions at the hospital. We have ceased from the rat race of life to pay attention to the very important unit of the society #TheFamily we once neglected.
At least, in my lifetime, I've witness the world uniting together to fight a common enemy, the corona virus. While I continually pray for the world to be heal soon from this pandemic, I also pray and hope that we will continue to look out for our families and uphold this noble ideology that, "Our Safety Is Guaranteed When Others Are Safe".