On the weekend I saw the movie 1917, a World War One epic revolving around the journey of two young corporals of the British Army across no-mans-land in a bid to prevent a 1600-strong unit from going over the top to certain annihilation through a trap laid by the Germans.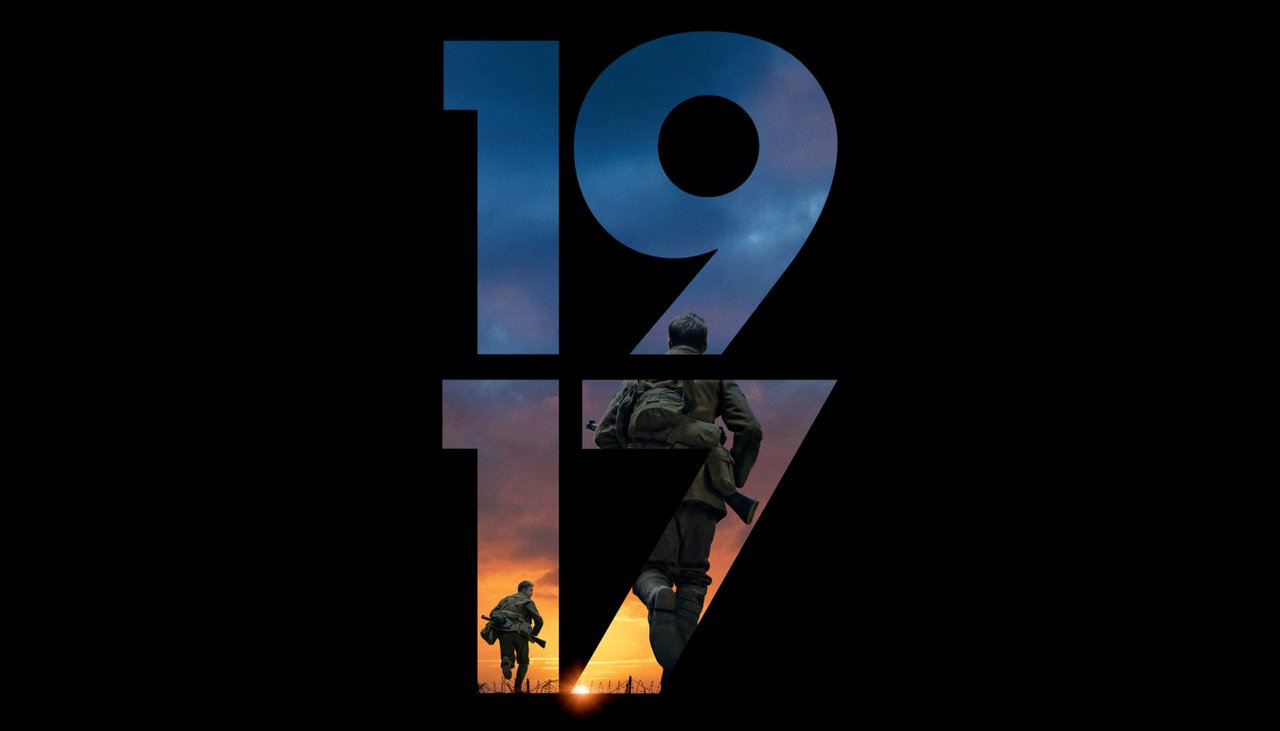 As a guy who has studied war history for almost 40 years, focusing mainly on World War One and Two I've been eagerly awaiting this film and it certainly didn't disappoint me. I saw in it a story of human endurance and spirit, of loyalty and determination plus the folly of war. It depicted the chaos of war, and the way a battlefield can feel differently depending on what task one is about on it; The fear and uncertainty of men waiting to charge the enemy and their reluctance to place themselves in harms way and the fierce determination of the man trying to halt the advance, who places himself in harms way willing on their behalf....The dichotomy of war. src
I had heard some comments about the movie being big from a technical and cinematic perspective but lacking in the storytelling aspect however I disagree. I never listen to reviews anyway as they are often written by some pompous ass who is usually more intent upon writing some clever words and celebrating his own cleverness than seeing the movie for what it is...Entertainment.
I believe it's difficult to understand what war might be like unless one has lived through it; Sure we can hear about it, read about it and watch it but unless one was there we can't know what it is like. This is why I believe it is difficult for movies to be seen as a true or accurate representation of the story of war, because mostly we have no idea on it.
The movie 1917 was never meant to be an historical account of the war in 1917, nor could any movie be completely free of inaccuracy.
What the movie provides though, is a couple of hours of entertainment and some thought-provoking imagery and dialogue that left me thinking about the depth of the human spirit and the way a single human has the ability to achieve both great things, and terrible things side by side.
I liked the fact there seemed to be no hero at the end of the film, it fitted what I know about the war in that at its end the victors didn't feel victorious or heroic...They just wanted it to end and to go home. It felt right not to single out a person and hold them above others as I don't believe a man who lived through it would have come calling themselves a hero.
I liked the chaotic nature of a scene within a ruined village that was accompanied by some stunning images and soundtrack and the melancholy scene of a group of soldiers listening to a comrade sing a sad but beautiful song right before they marched up to the front, and probable death...The casual death of a man after trying to do a good deed for his killer...Like I said, chaos. There was much to like in this film.
I believe it was well-acted and directed and the set-design was certainly very realistic. Could I pick this film, or any film, to pieces in some quasi-intellectual manner as a film-critic may do? Sure, it's easy...Just pick on everything, use big words and finish with, Disappointing...
But this movie wasn't disappointing at all...Quite the contrary actually. Was it as good as Saving Private Ryan, Dunkirk, Platoon or any number of other war movies? They are all different stories so I don't think they can be compared very well. I think the answer to that is not one a reviewer should make, or can make, for the average movie-goer...We all see things differently, just as we would all experience war differently should we be in it, and so we will see and take away different things.
Anyway, I'm looking forward to 1917 being released on TV which should only be a few months really. I'll watch it a few more times to truly understand it and how it makes me feel and will enjoy it each time. I never care what other people think of movies, I always make up my own mind and for me this movie does a magnificent job of telling the story.
I would be interested to hear your thoughts if you have seen it.
---
Tomorrow isn't promised - Design and create your ideal life, don't live it by default
An original post written by a human
Discord: galenkp#9209 🇦🇺