Around the age of seven I developed a regrettable habit that, whilst short-lived, was impactful. I'm not sure where I picked it up, maybe from a TV show or some such thing.
Now before I go on I'd like to say that I wasn't a bad kid...I was a bit of a thinker, kind, generous and quite selfless...But I was a cheeky little bugger sometimes, not in a bad way, just...Well, sort of mischievous I guess.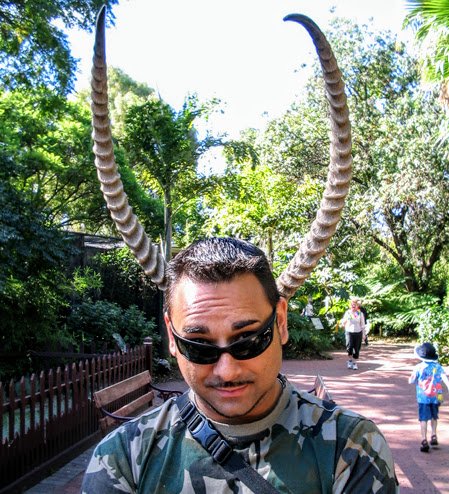 OK...So the habit? Loud-sneezing. Yep, loud-sneezing. I don't know why. Come on, I was seven...Who knows why I did anything at all? Certainly not me, or my parents either.
If I had a sneeze worked up I'd deploy it as loudly as I could, no matter where I was. Looking back I can understand how annoying and embarrassing it must have been for my parents but at the time...The coolest thing ever.
The best ones were when I'd string two or more together into a succession of sneezing, all done as loudly as possible. Oh yeah, it was awesome, for sure.
I'd get in trouble for it of course...But if you knew me you'd know that getting into trouble wasn't (isn't?) always a deterrent and so I deployed my new skill with increasing frequency and, in pursuit of continual-improvement, with an increasing decibel level. What an annoying little fucker I was!
I can't recall the time-span in which I deployed this stupid habit, I'd say weeks, however I recall the incident that ended it. Abruptly.
---
---
The story
My parents had a gathering of friends and acquaintances, I guess maybe 20 or so people. They socialised, ate some snacks and drank tea and coffee. All very civilised.
As people were leaving I was darting about, as kids tend to do, playing and probably trying to clean up some of the cakes or snacks like the seagull I was. All good so far.
I arrived at the front entrance of our house where my dad was saying goodbye to a couple just inside the front door. Right about then it happened...Sneeze initiated.
I could feel it building up, that little tingling sensation in my nose, the inhale of breath which needed to be massive considering the air needed to loud-sneeze. Ah yes, here it is...
AHHHHHHHHHH-CHOOOOOOOOO!
Loud-sneeze deployed, I thought with satisfaction.
The complications arose immediately though.
I stood there in my self-satisfied way, looking around wondering why no one was applauding my magnificent effort...But all I saw was a lady on the floor, my dad trying to revive her and my mum rushing in from the kitchen.
This is probably not going to end well for the G-dog, I thought.
You see, the lady was elderly and I'd sneezed directly behind her...She received the fright of her life, collapsed and was laying on the floor whilst three or four people tried to fan her and pat her face reassuringly. (None with any first-aid experience, I might add.)
That's about when I realised I was in trouble.
Fortunately the lady didn't have a heart attack and die; That would not have been good. I did my best to melt into the wall, too afraid to disappear altogether, but wishing I could. The lady was brought to her feet and offered a chair and some water. She recovered well. That old bugger was as strong as an ox it seemed - Almost impervious to any ailment, including loud-sneezing! A testament to the medical professionals back in 1979.
The guests dispersed quite rapidly from that point, probably not wishing to see the carnage due to ensue. The resilient old battle-axe left also.
My parents came in, quite understandably embarrassed and angry, and that's when I caught the look.
My mum was the disciplinarian in my household...I can't actually recall my dad ever touching me in anger...But mum? Yeah, she loved her a bit of discipline!
"YOU! Stand there", She said as she came back inside, pointing to a spot on the floor.
She spun away into the kitchen and came out brandishing a wooden cooking spoon.
Yeah nah...Not standing around waiting for that! I bolted up the hallway like a rat up a drainpipe.
I was fast, I mean I think I could have qualified for the 100m sprint at the Olympics...But Mum was nimble, and also fast...Damn her and those years of being a ballerina!
She caught up with me about half way down the long hallway and...
THWAAACK!
The wooden spoon connected with my tight little but cheek...
...Recall when I said I was a little cheeky and mischievous? That came in handy on this occasion. I was no novice when it came to the odd smack or two with a wooden spoon, hand or any other device that might have been brought to bear upon my long-suffering butt-cheeks.
So, at the most opportune moment, right before wooden-spoon/butt-cheek connection, I clenched. It was an amazing feat of muscle-control considering I was mid-stride.
The result was a pain free connection...And a wooden spoon broken in half. Shards of wooden spoon flew in all directions like tiny wooden missiles...But I was pain free - Adrenalin probably helped there too.
Thank you tight butt-cheek!
But my stupidity knew no bounds and even as I kept running I yelled out...
"Didn't even hurt!"
OK...Yeah I know...Stupid.
---
---
I know some of you are on team G-dog and want this story to end with me heading off into the sunset, butt-cheek intact, loud-sneezing all the way. Yet others are on team bad-ass mum and want me to get my just desserts.
So...I can confirm that I got what was coming to me...Not right then as I managed to exit the back door and run away from my mum...But later...Well, I received a punishment commensurate to my transgression. Another win for team bad-ass mum.
My career in loud sneezing ended that evening. I simply stopped.
With great power comes great responsibility and I decided the world was not quite ready for my loud-sneezing awesomeness yet. I haven't rekindled that flame to date either...And I don't have any expectations that I will to be honest.
Years later, the night before my mum died in fact, we laughed about that event, and many of my other youthful shenanigans. My mum was not in the best way at that time, but I related the story, much like I have here, and she managed a small smile. She was a shadow of herself, certainly not the mum I recalled chasing me nimbly up that hallway, but it was good to share that moment with her.
She was gone at 7am the next morning.
It's moments like this one that I look back upon fondly. Sure, I almost gave a lady a heart attack from sneezing too loudly, and my mum ruined a perfectly good wooden cooking spoon on my buns of steel...But they were good times...And valuable lessons...Always clench right before you get smacked with a wooden cooking spoon!
Thanks for reading.
---
Tomorrow isn't promised - Design and create your ideal life, don't live it by default
An original post written by a human
Discord: galenkp#9209 🇦🇺