Something Unexpected
About two weeks ago, now, I decided to browse the Disney + app to see if there was something I might want to watch. I'd already consumed all of the Mandalorian episodes, watched all of the Star Wars films, as well as every Marvel movie in their cinematic universe, so I wasn't really sure what I was looking for.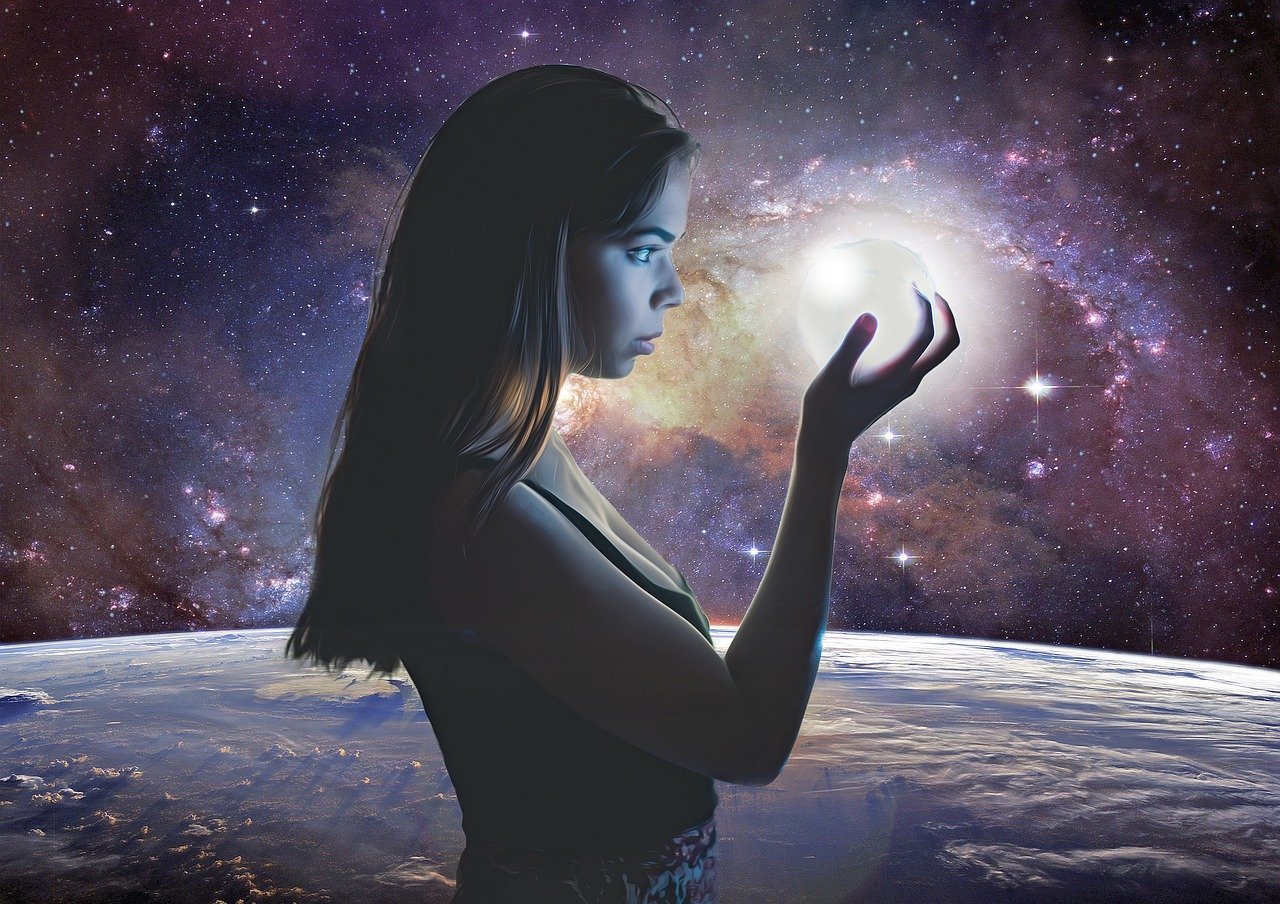 At the top of the screen where the featured movies or shows appear, there was one for a movie called Star Girl. I thought I recognized the girl in the feature image from America's Got Talent. That in of itself intrigued me, since I wasn't aware she'd made a movie. She was the type of person that most folks, in my estimation, would consider a little odd, or off, even though most of us fall into that category in some way or another.
Interestingly enough, the main reason why she might strike someone that way was because she was more her own person than most young adults are at that age. More than just self-absorbed, she seemed self-aware, and very conscious of where she might fit in. Which wasn't anywhere, let alone on a stage in front of a usually rough panel of judges and an audience, when including television viewers, that would get up into the millions.
If you don't know who I'm talking about, do a search for Grace VanderWaal, and check out her audition video.
Back To The Movie
The movie is based on a book of the same name by Jerry Spinelli. A girl, who has been homeschooled for most of her life thanks to the moving around her parents did (now it's just her mother), decides she wants to attend public school. She's the new girl, so no one knows what to expect, but she's somewhat of a disruptive force, because everyone's in their cliques, and while she doesn't really fit in any of them, she seems to want to be in all of them.
Running parallel to her is a young man, who, over the course of his time in the same small town, has done the opposite of standing out. He was beat up while in grade school and it couldn't have happened at a worse time—his own father had passed away, the move had been made as much for a fresh start as it was for financial reasons, and so he was at a pivotal point in his life. A desire to just live life and be his authentic self died on that playground that day even if some semblance of himself endured.
Enter Star Girl. She's everything he wants to be, really, and he can't quite figure out how she hasn't essentially been beaten down like he has. The answer, mainly, is she didn't go to public school. So, her personality, her knowing who she was and what she wanted, her ability to be her authentic self, even if that seemed weird or annoying to others, was as natural to her as the sunrise.
On top of all that, she goes around performing random acts of kindness, which includes singing happy birthday to the young man, knowing his name though they've never spoken, hanging out with the least popular kids in school, and more. For a while, the boy can't bring himself to talk to her, but he ends up following her home from school on more than one occasion. He watches her putting coins into parking meters, and later, when they finally do start talking, he accompanies her to a house where she returns a little boy's bike that was sold into hock. She says she didn't know why it was, but she assumes he will want it, so she leaves it on the porch.
The Sudden Twist
She's kind of like a pied piper, energizing the entire school as she goes. The football team, who hasn't won a whole lot of games in their history, let alone a championship, considers her their good luck charm as they start winning games as she cheers and sings them on. More and more people want to be around her, though she's not really doing much more than being who she is and helping out however she can.
Which includes, as it turns out, being there for an injured player on the opposing team. While everyone is kneeling at a distance, she gets up and goes to him, holds his hand while the medics arrive, and then even goes as far as to ride with him in the back of the ambulance.
The young man, who by now is Star Girl's boyfriend, waits for her to eventually come back. He wants to know, everyone wants to know, he says, why she did it.
The next day at school, everything has changed. People don't like her anymore, because she's now a traitor. She consorted with the enemy, and left the football team in their hour of need. After a time, she consents to go on a show hosted by one of the young man's friends to tell her side of the story.
When asked why she did what she did, she says, the injured player was afraid, he was all alone, and he needed someone in that moment. Even if he was the star player on the opposing team.
There Are No Sides, Just People
I won't go into any more detail about the movie in case anyone decides they want to watch it. I think it's worth the while, especially for young adults, its intended target audience, but I also think there's something to be gained from adults, too.
I say that mainly, because even as adults, we're good at choosing up sides, forming our own little cliques, and pouncing on anyone who challenges the reality bubbles we've been creating for ourselves.
We can get quite stuck in our ways, sure of what we know and how that knowledge should be applied in any given circumstance. Even when it comes to how we treat others with opposing viewpoints, even if we're really not sure what the viewpoint really is, let alone how they could have possibly come to form it.
Why is that? Why do we do that? I've been guilty of it, and continue to be to some degree, and yet, I'm not sure if I totally understand why. Especially since the fear I might have, of having my mind changed, of discovering I'm wrong, could be the best thing that ever happens to me.
Actually, though, I've been discovering, as I let other people's ideals and opinions in, that I understand better how and why they think the way they do, which makes it much easier to speak to them in terms they understand. It also tests what I affirm to be true. If I can't come up with a good enough reason to continue thinking the way I am, then why do it?
I'm at the point in my life, on the downhill side of middle age, where I'm acknowledging on a regular basis that what I thought I knew wasn't entirely the case, or that it isn't quite as absolute as I thought it was. And in discovering that, I've actually wound up strengthened by it, since I've either had to find a new path, or double down on the one I'm on, and stick to it.
We can spend our lives choosing sides, or we can try to work with those who we might normally oppose to achieve some greater good. Even folks who couldn't be any more different than us.
I have found such people on STEEM, and the times I've engaged with them, if we started on opposite ends, we parted somewhere closer to the middle. I doubt minds or lives were changed in those exchanges, other than the realization that civility and decorum can go along way to creating a world that we all want to live in.
Campfire Kumbaya
I'm not trying, or claiming to solve the world's problems. I'm throwing out the suggestion that even capitalists and communists can find common ground they can work from. They don't have to totally trust one another. They just have to be sincere in their desire to work together for a common cause. That's hard enough.
We can continue as a society to head down the path of polarization or choosing sides, or we can become free agents, acting of our own will and volition, to cross lines we once thought were held by enemies. If enough of us are willing to do so, the world changes with us.
In my mind, that's the spirit of the blockchain and cryptocurrency revolution in a nutshell. Not the totally likeminded coming together because they believe everything the same way, but a diverse, unruly crowd of rugged individualists who've shown up for a myriad of different reasons, because what they've been experiencing in the "real" world isn't working for them, and somehow, some way, that has to change, and they want to be a part of it.
We can devolve into the old ways, the ones who have inevitably left the majority of wealth and resources in the hands of the few, or we can chart a course that leads away from that, even if it requires working with an 'enemy' or heading in a direction for a time that is uncharted, tumultuous, or foolhardy.
Do we choose to look to our better selves as guides, or do we simply devolve back and rely on our baser instincts, dog eat dog? Either way has its pitfalls and downsides. Only one has the potential to change the world.
Image source—Pixabay