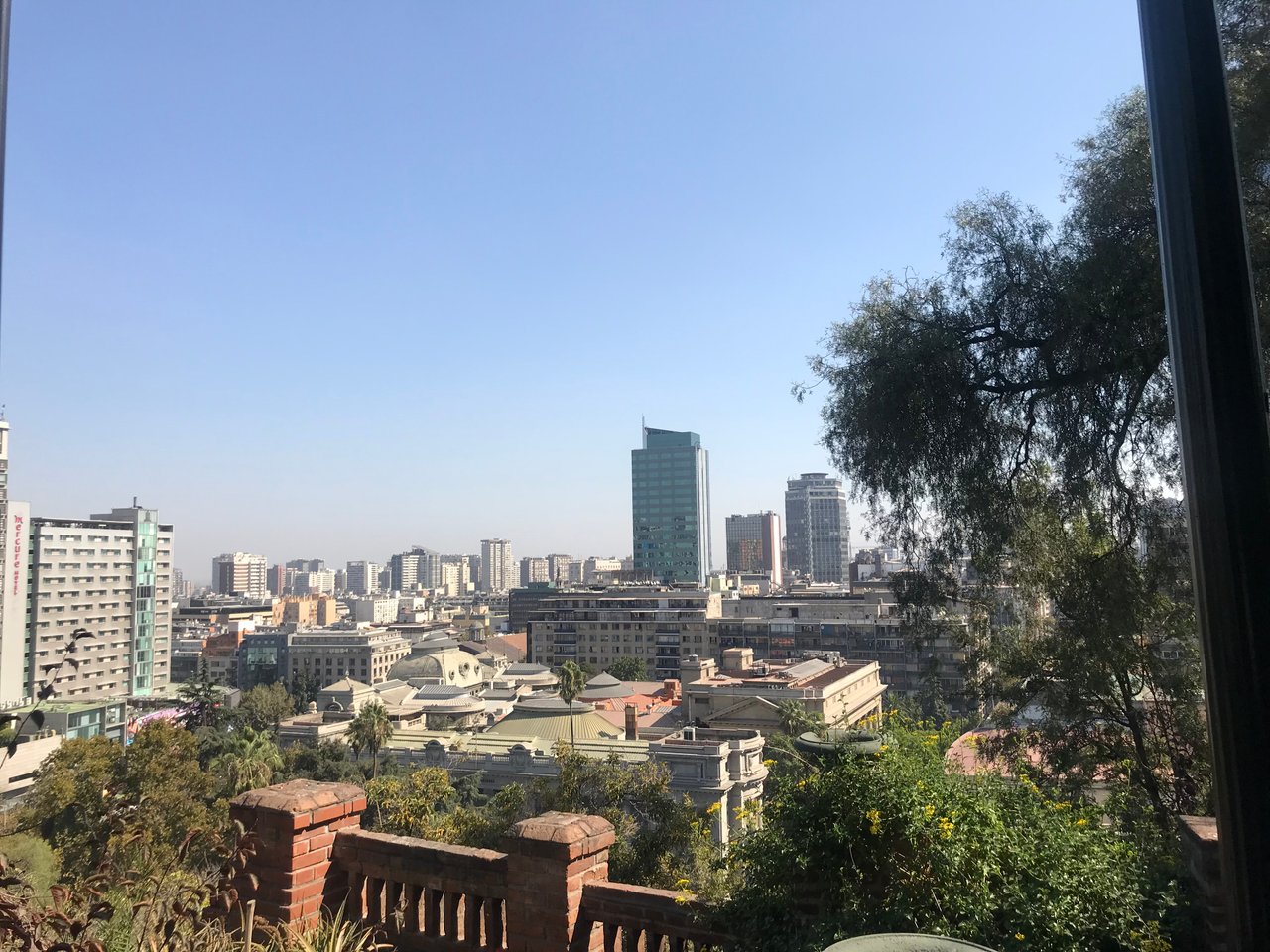 ---
Santiago, Chile was the last destination of mine in South America. As my budget was running low, I didn't take any tour there at all but just spending time exploring around the city. For a budget travel plan, there is nothing better than visiting nice and entry-free attractions. Then Cerro Santa Lucia came up as an ideal place for an afternoon wander.
---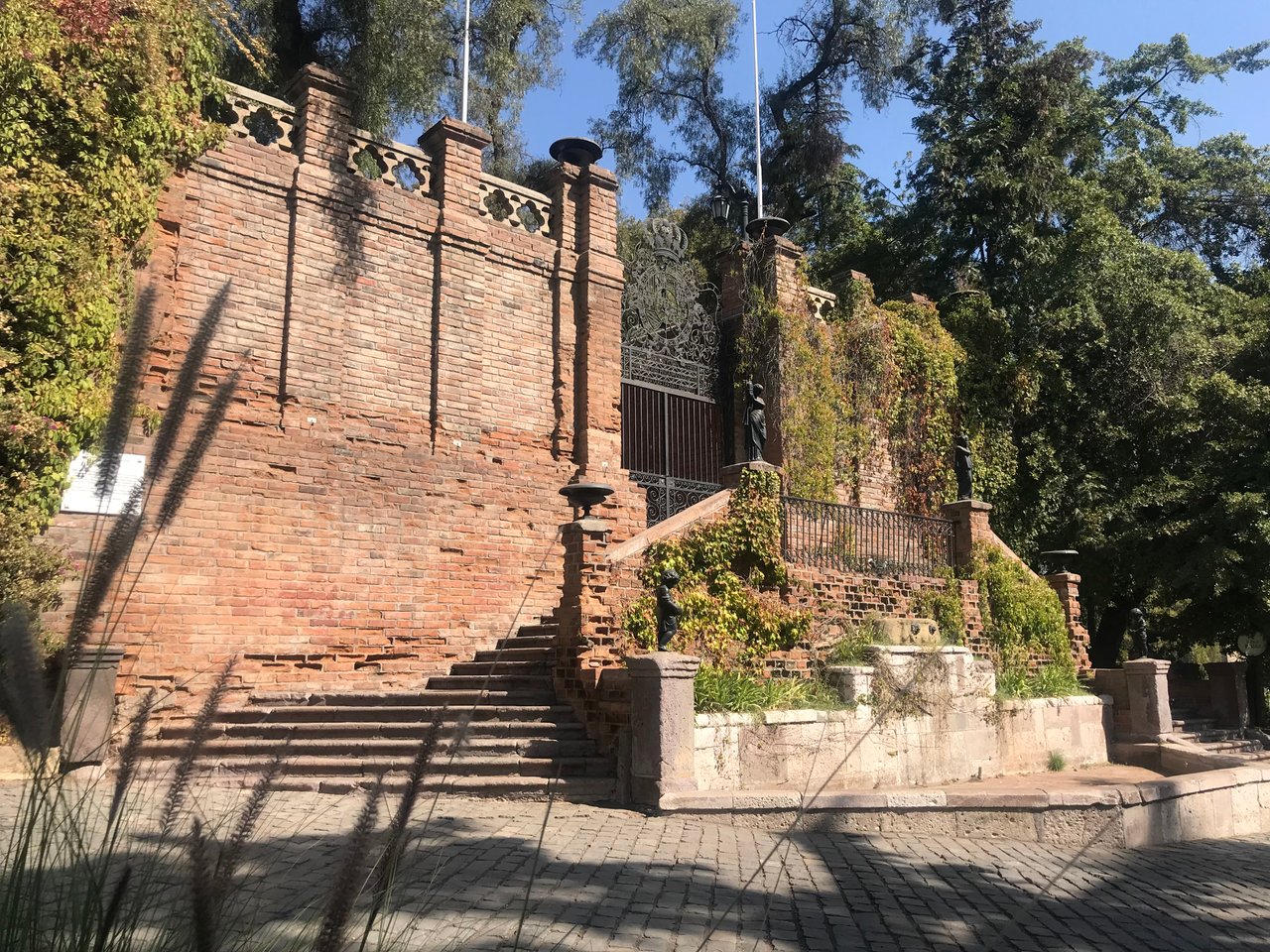 ---
Located right in the heart of Santiago and not too far from Plaza de Armas, Cerro Santa Lucia is actually a hill which can be considered as a public park as well. When you are getting enough hustle and bustle of the city center, it is perhaps an escape for you to get in a green oasis right in the middle of the city.
---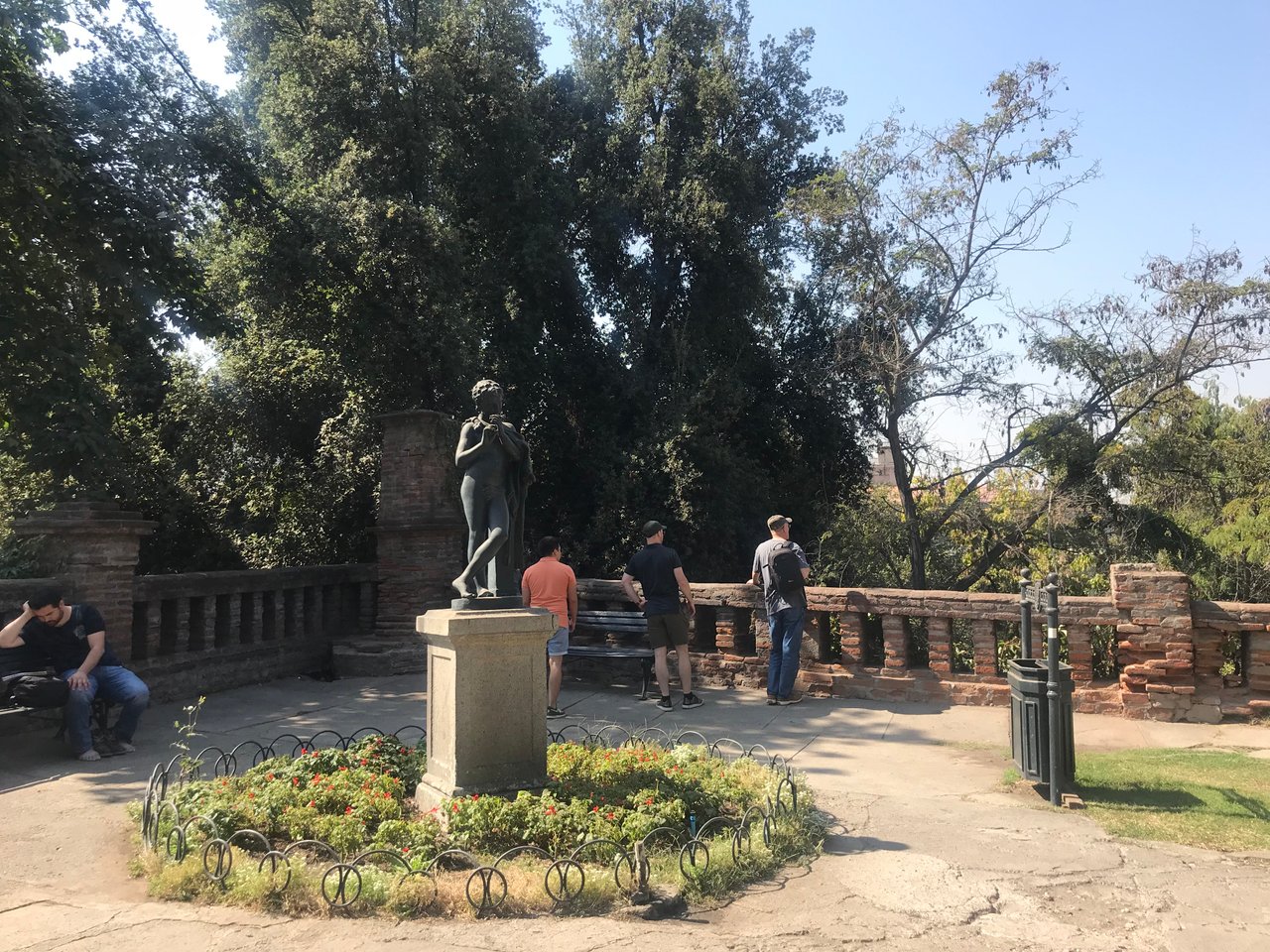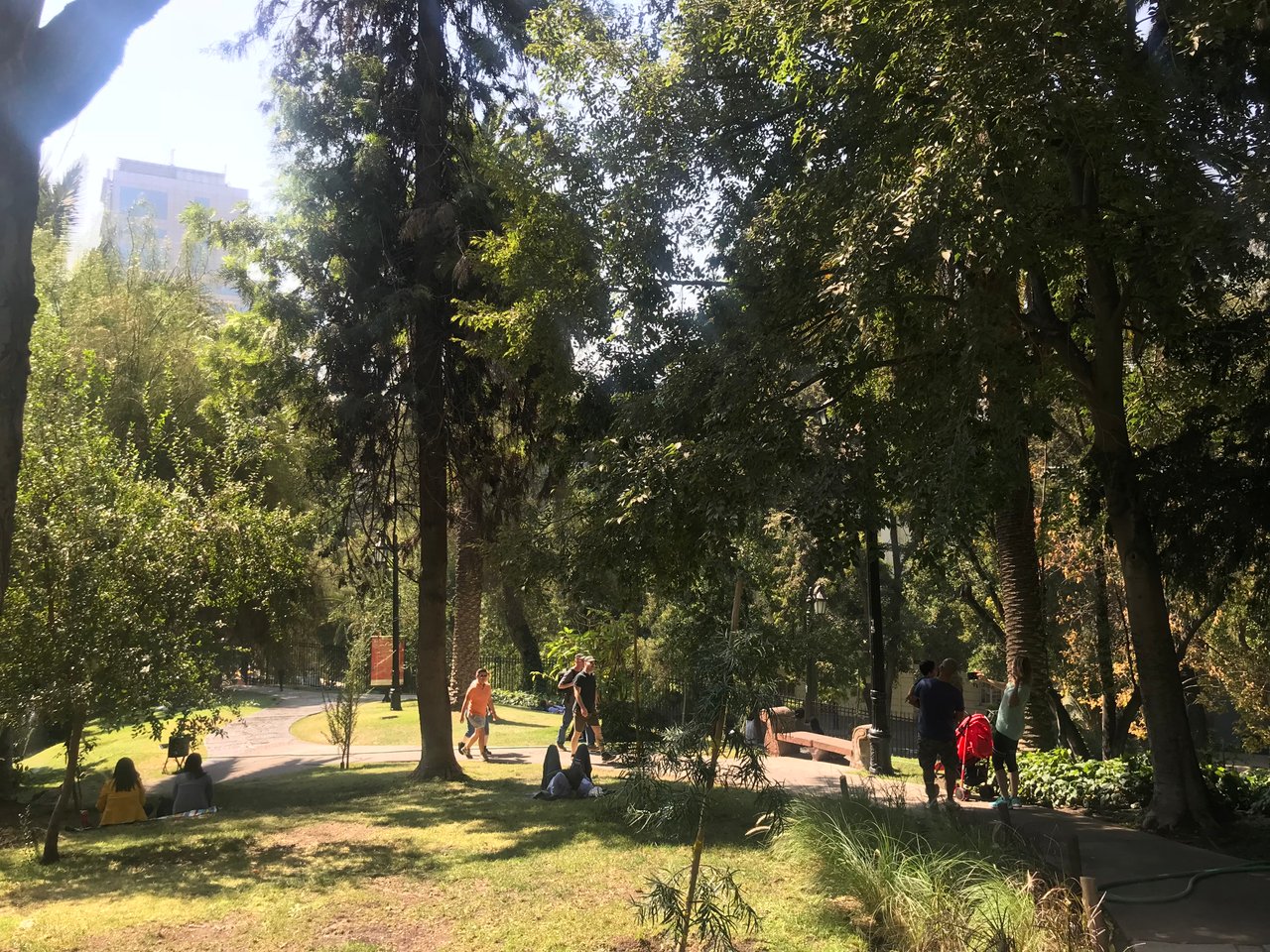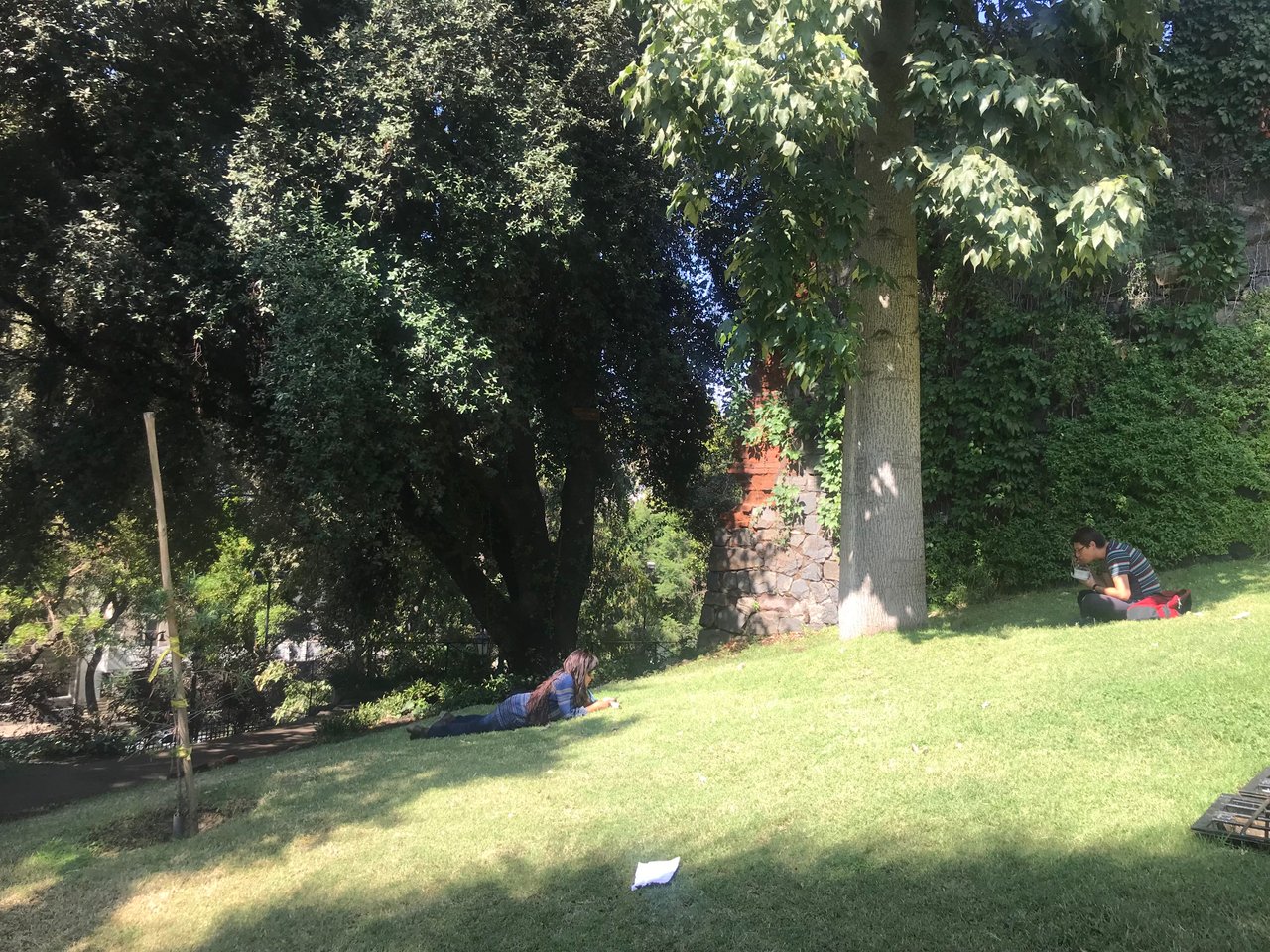 ---
It is a very quiet and peaceful place with gardens, lawns and historical buildings, etc. People normally come here to have a leisure walk around, hike to the top for the city view, or take a rest on the grassy ground in the base of the hill. Seeing people laying down under the shade of trees really makes me want to bring a book here and spend an afternoon just to read it. It seems to be a good place for a picnic and also a favorite spot for couples. The atmosphere was very tranquil, totally different from the chaotic and crowded center.
---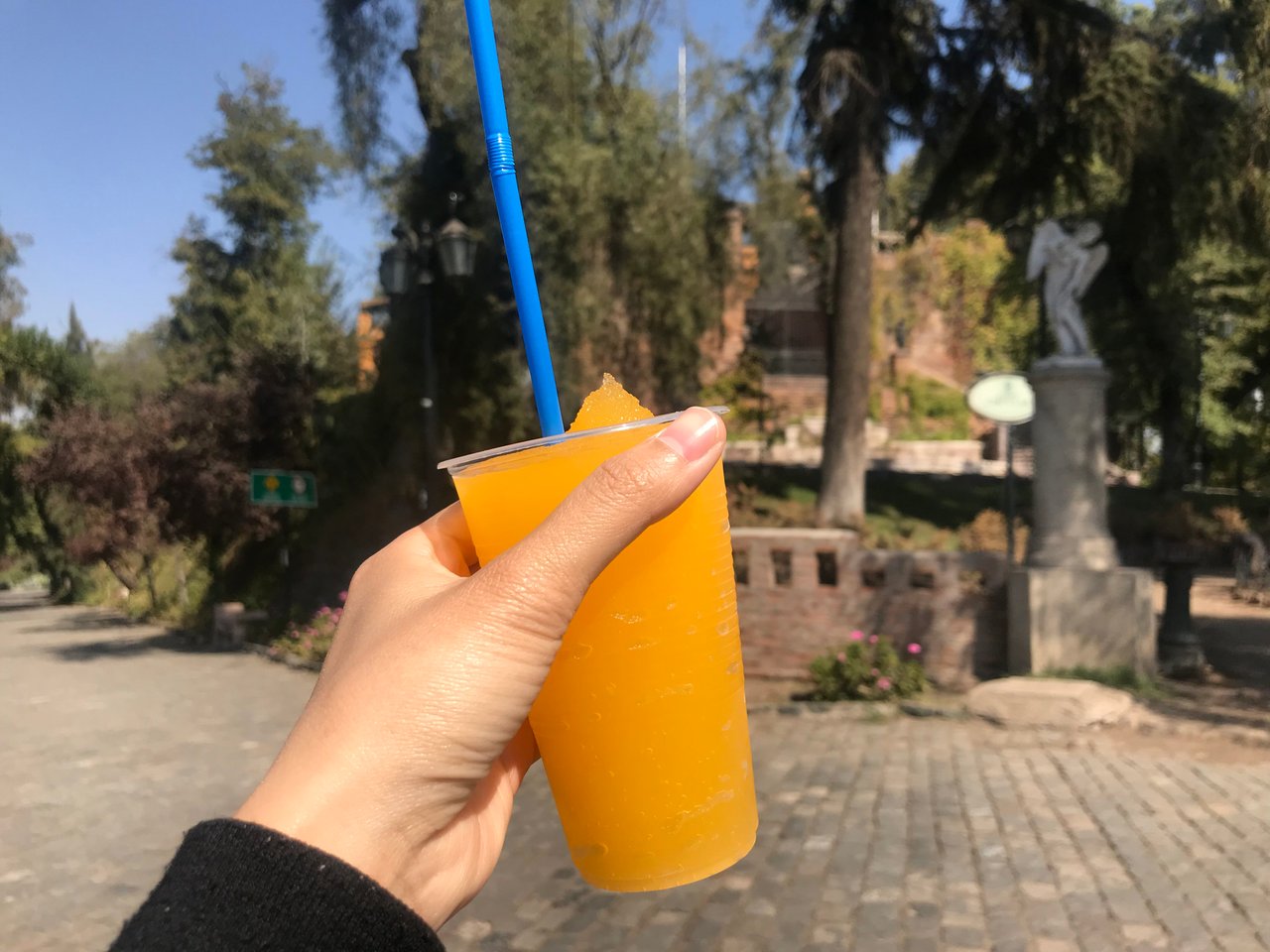 ---
As I came here for the city view, other things were skipped very quickly. Despite how rush you are, don't forget to try a cup of fruit slushies near the fountain before going up. It was great for a hot day.
---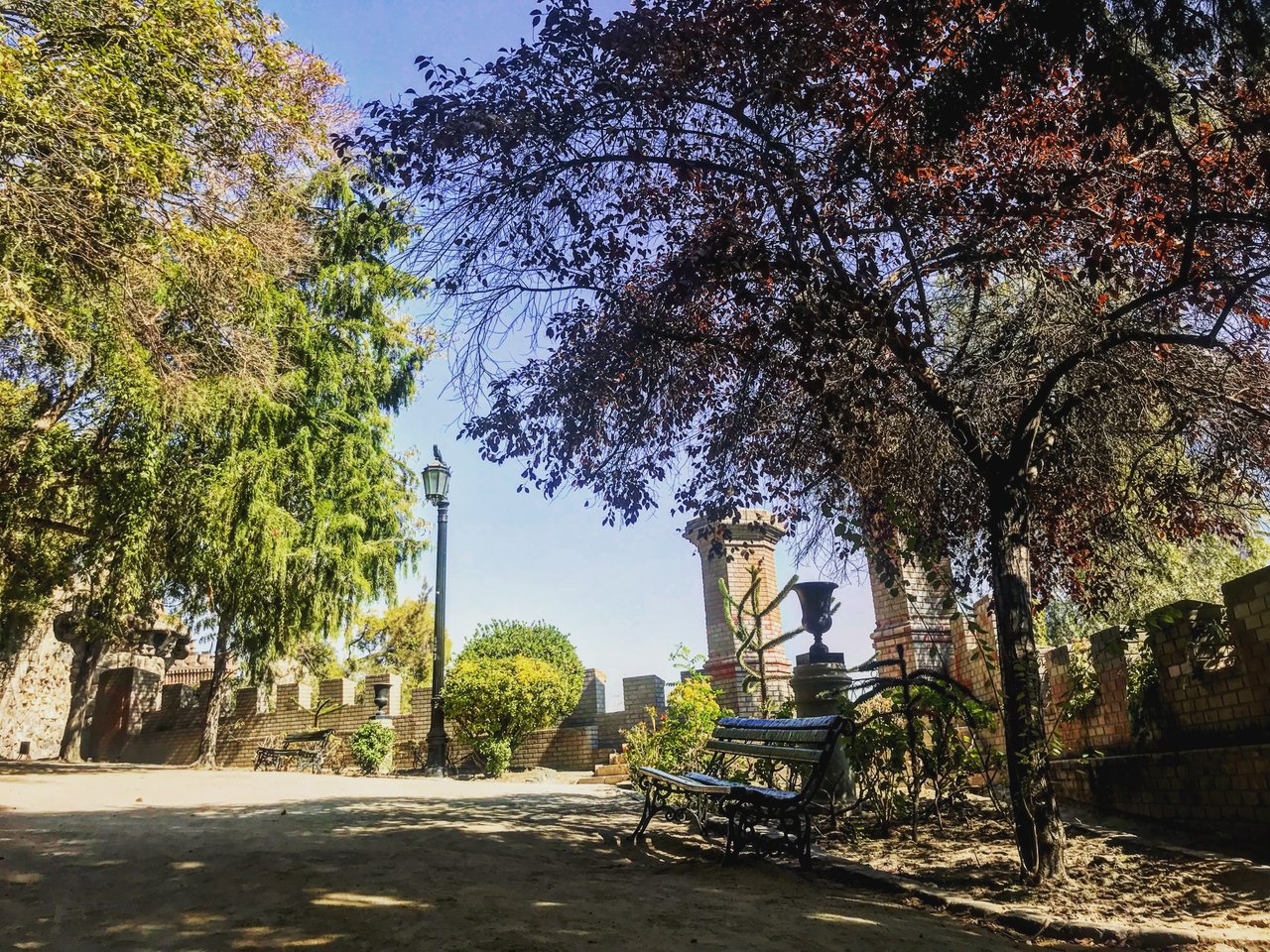 ---
It requires a little hike to go up there. There was a decent city view along the way, too. It was a bit tiring as there were quite a lot of steps to take. However, It was quite rewarding as soon as I reach the fort-like structure on the top and feel a soft breeze. Walk around and find your best spot to take photos. How awesome it is to have a birds-eye view over Santiago from a decent altitude right in the center. Very pleasant experience and definitely worth it.
---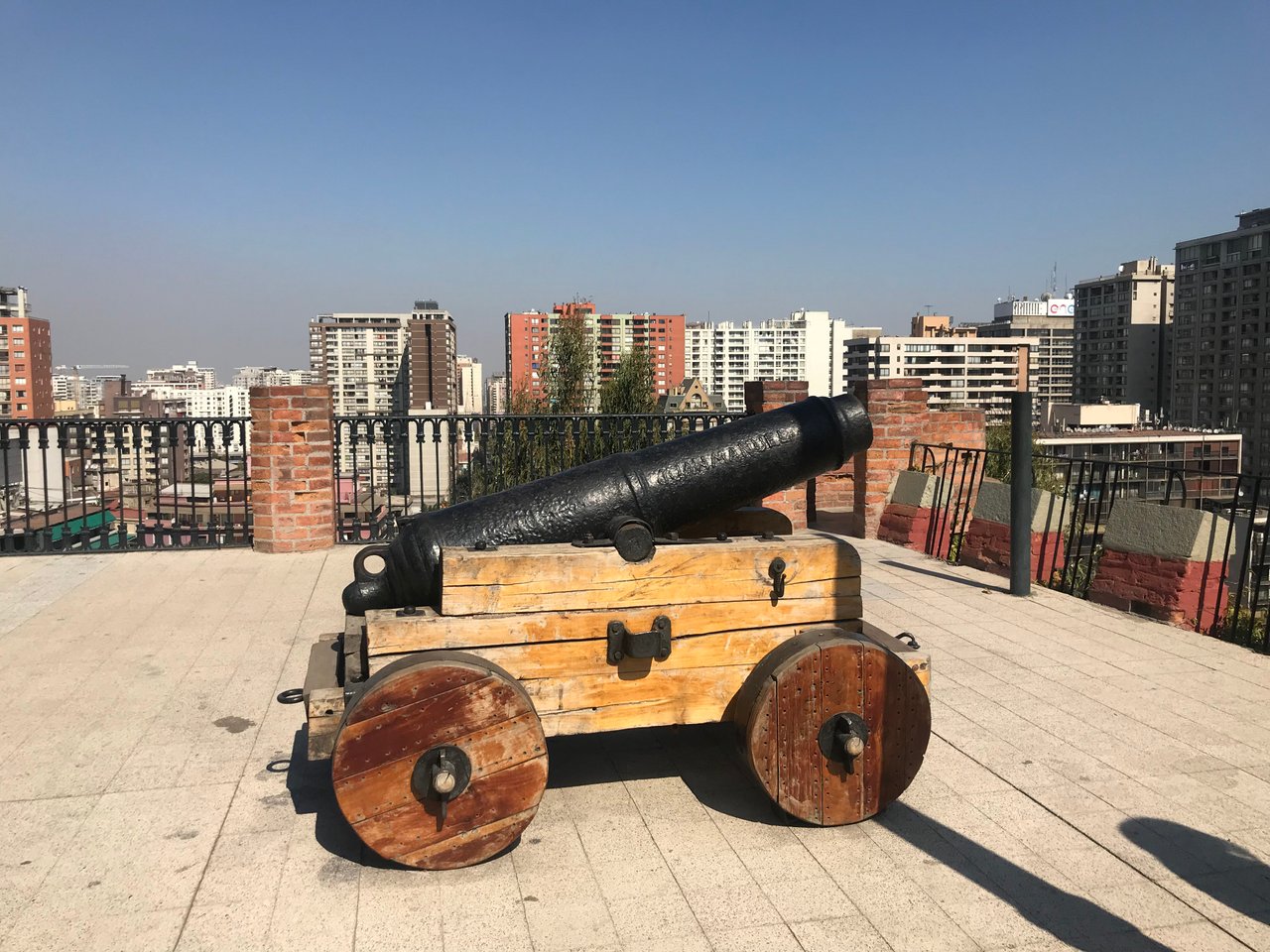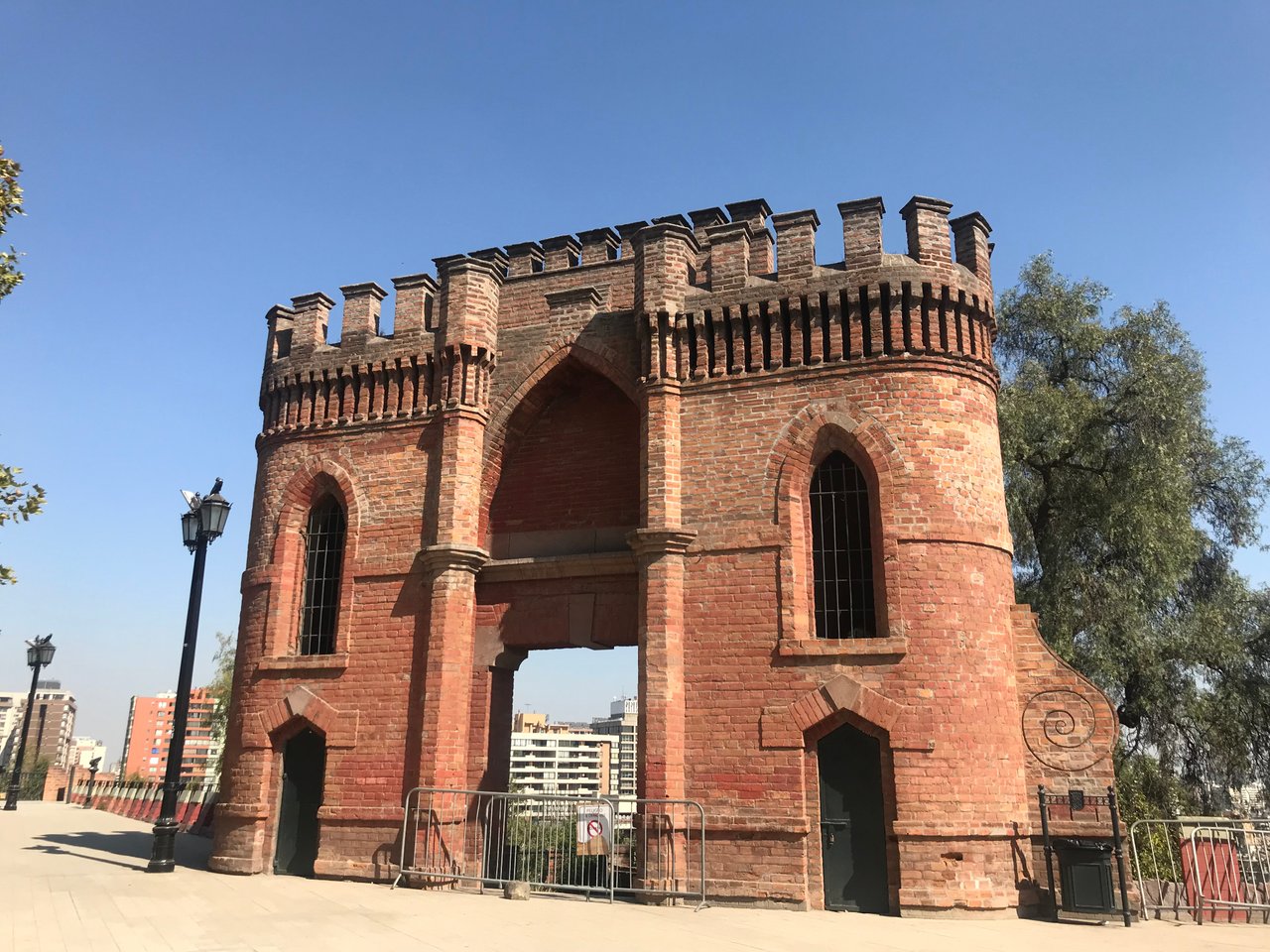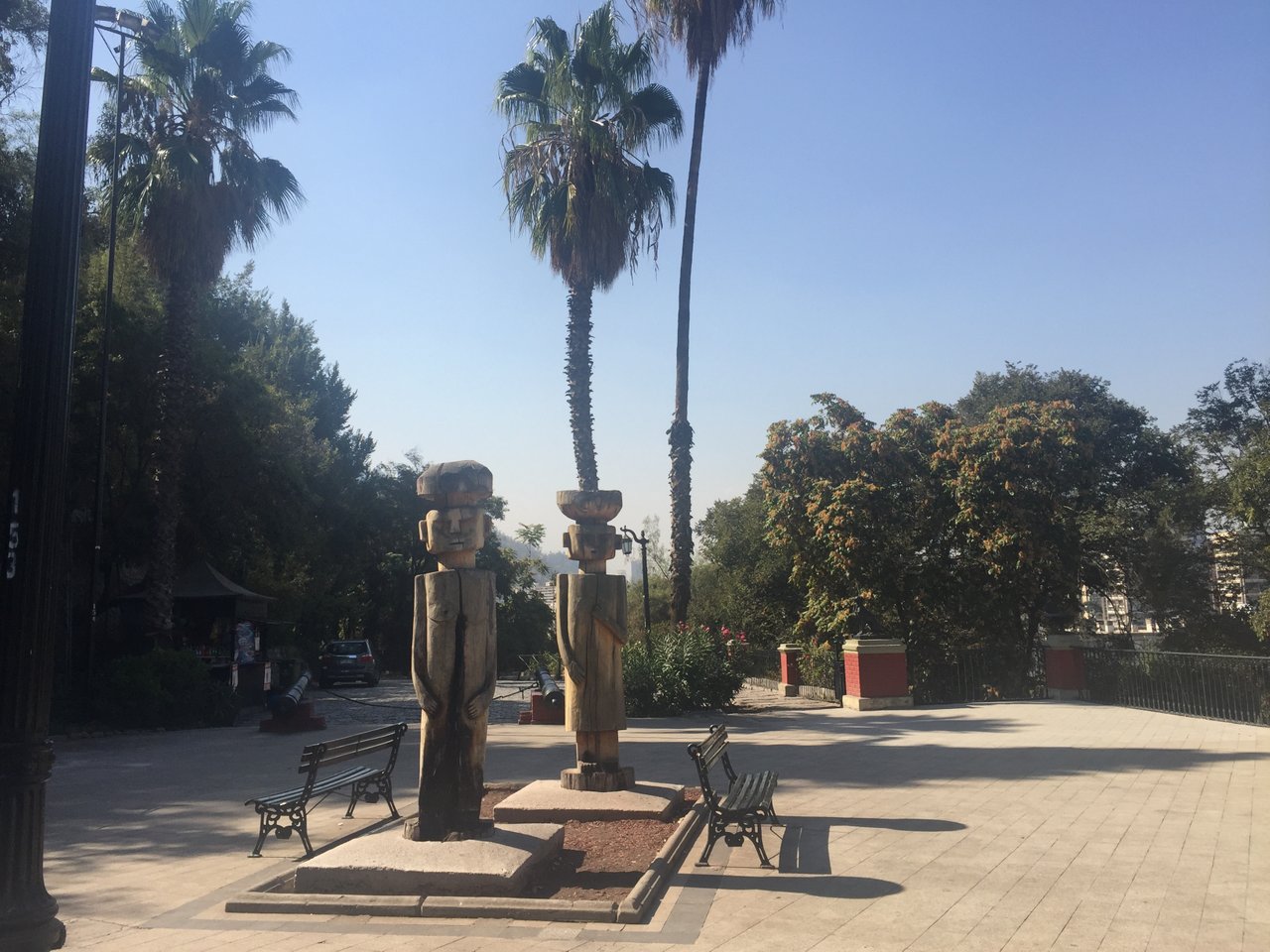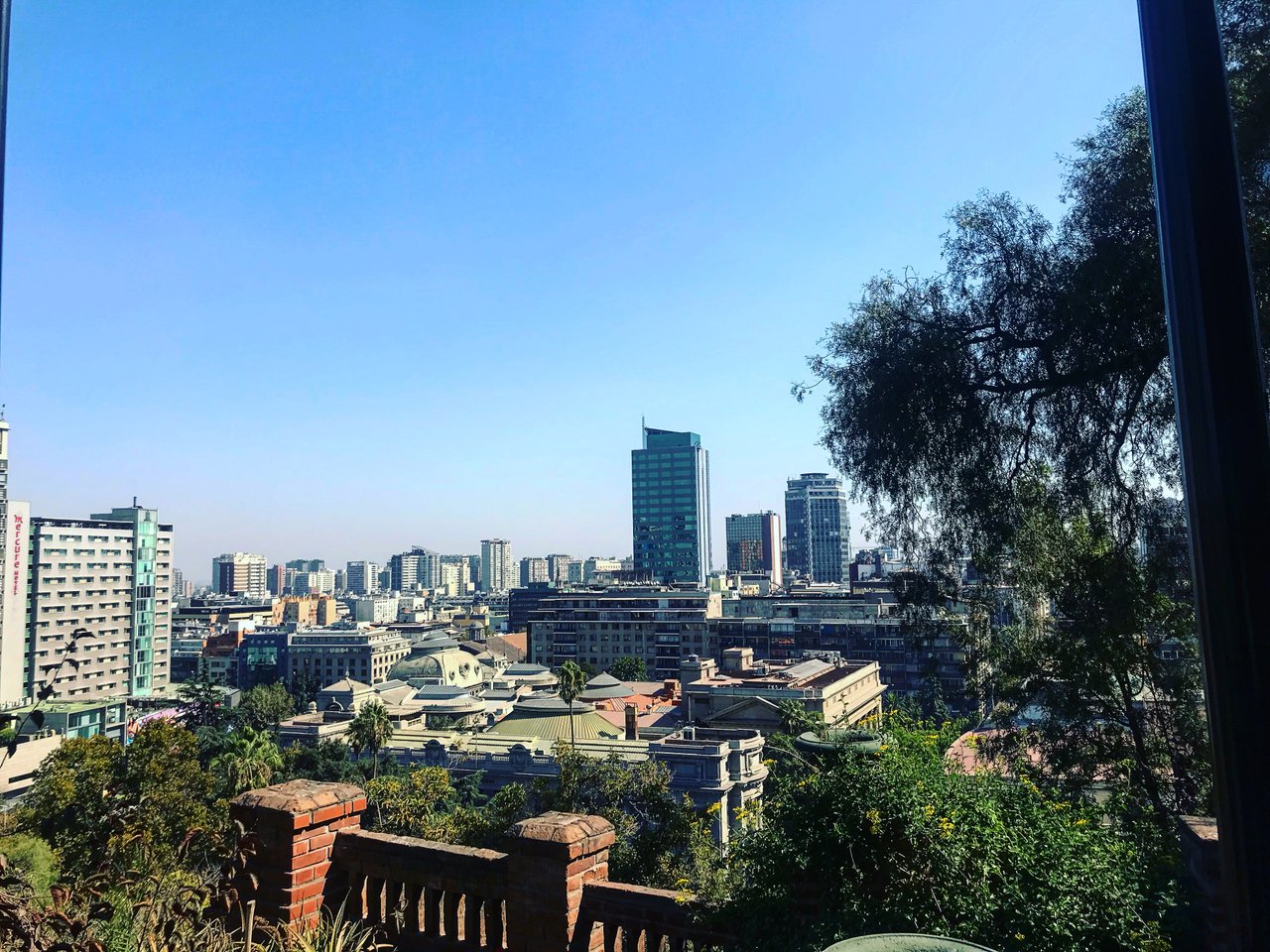 ---
Cerro Santa Lucia - Address: Cerro Sta. Lucia, Santiago, Región Metropolitana, Chile
Find it on Steemitworldmap: [//]:# (!steemitworldmap -33.441049 lat -70.643936 long d3scr)