I have just rewarded myself a trip away from the city, to have a few days in a remote small village of the northern mountainous area - Ta Van Village. Here I have the chance to experience an authentic herbal bath of and ethnic minority called Red Dao people.
---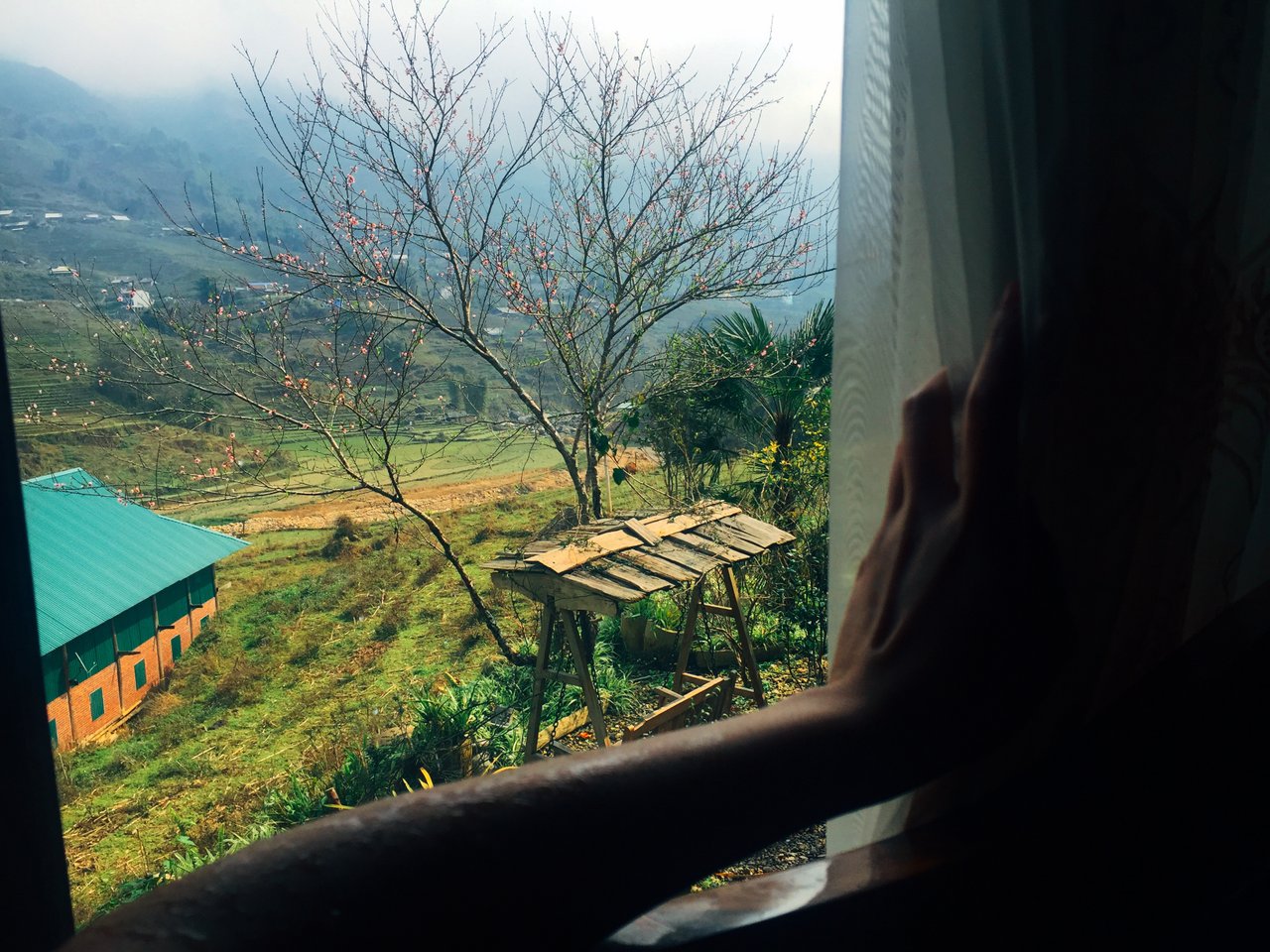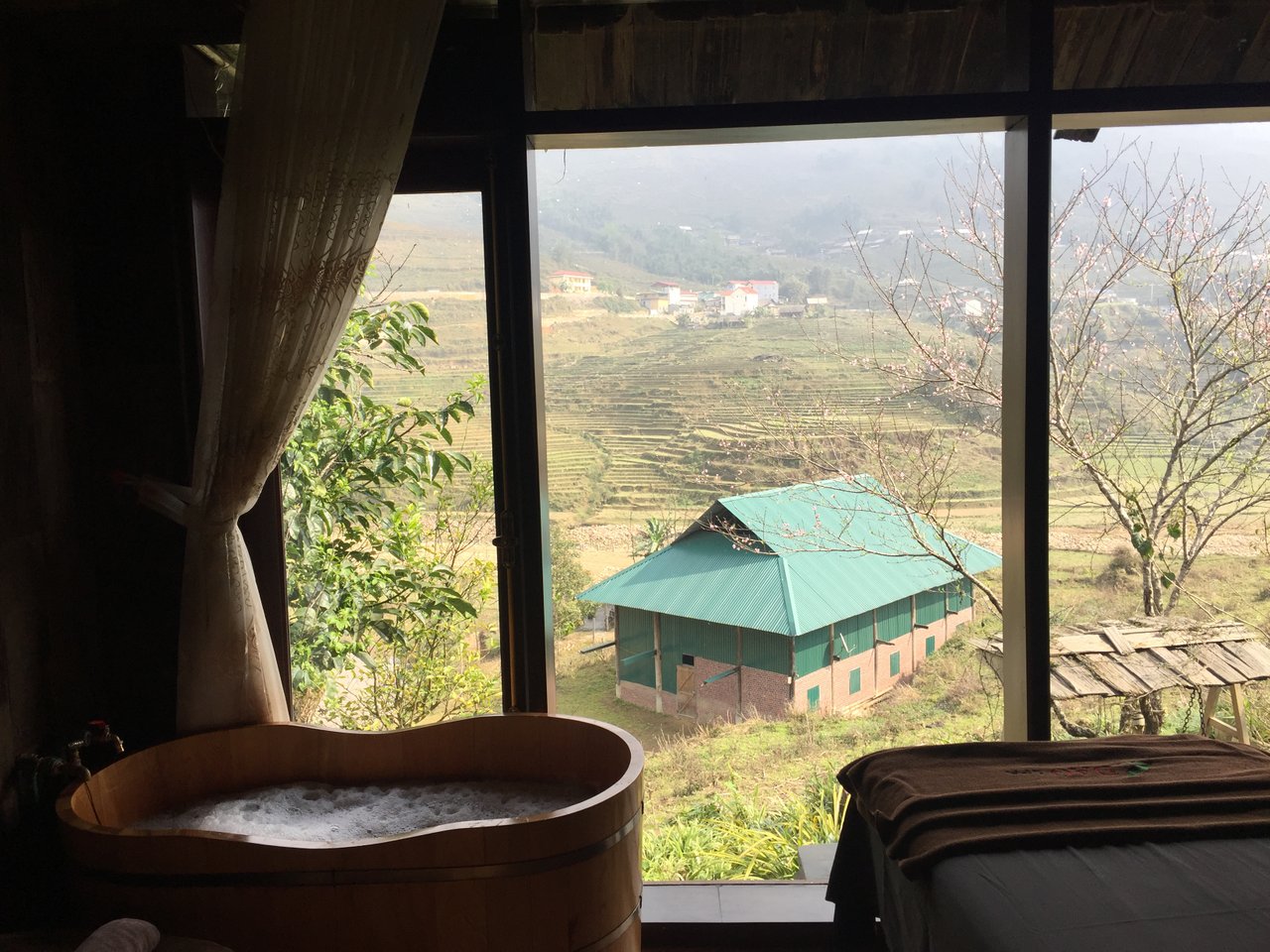 The herbal bath is actually a special medical treatment that has been passed through generations of Red Dao people. For locals, it is a remedy for so many types of sickness. It is believed to be helpful for having better blood circulation, relieving tense muscle, the joints pain, reducing the itch of insect bites, letting off the stress, making skin brighter, etc.
And for us travelers, there is nothing better than a warm and aromatic bath to soak in after long and exhausting trekking.
---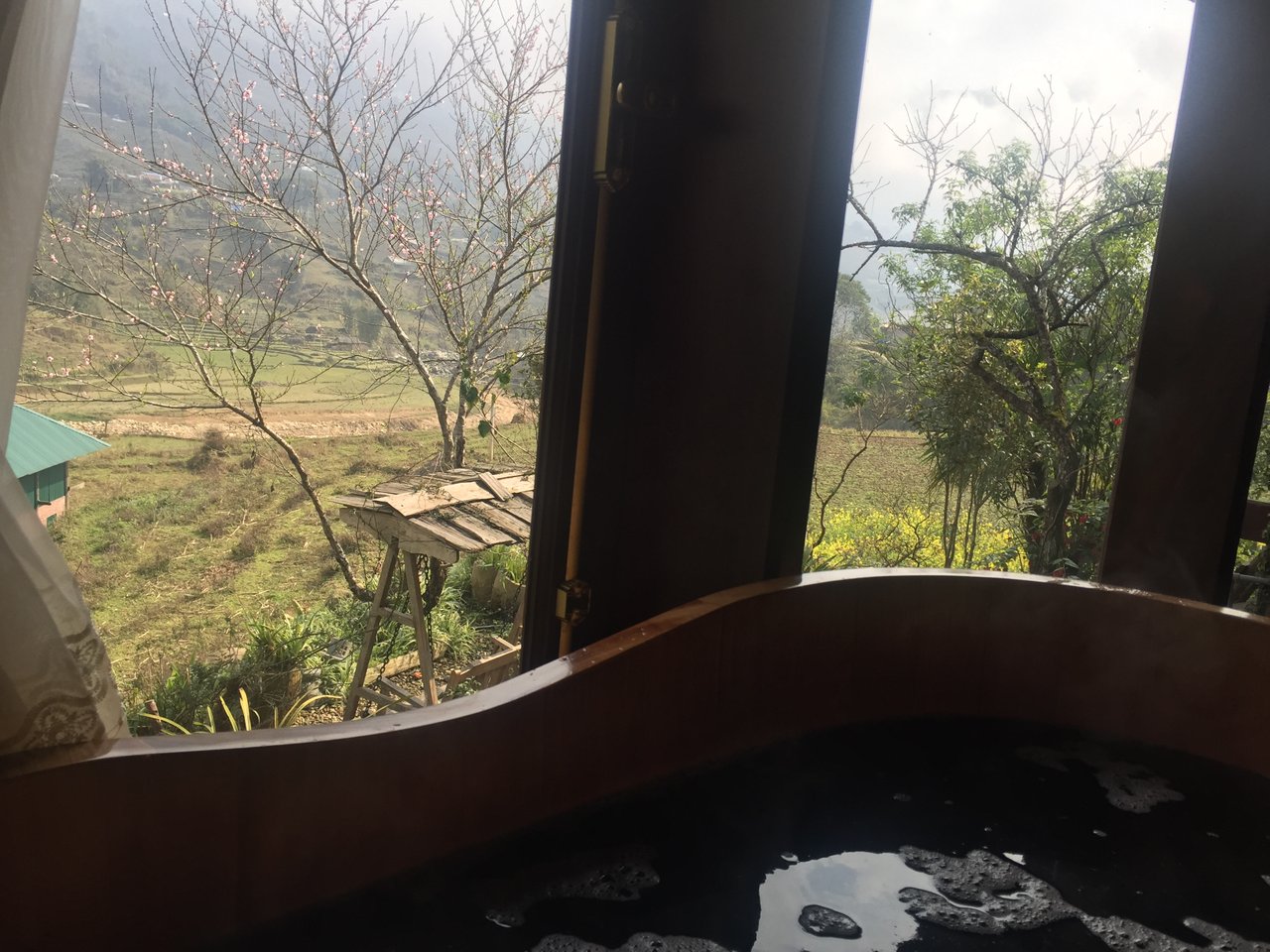 ---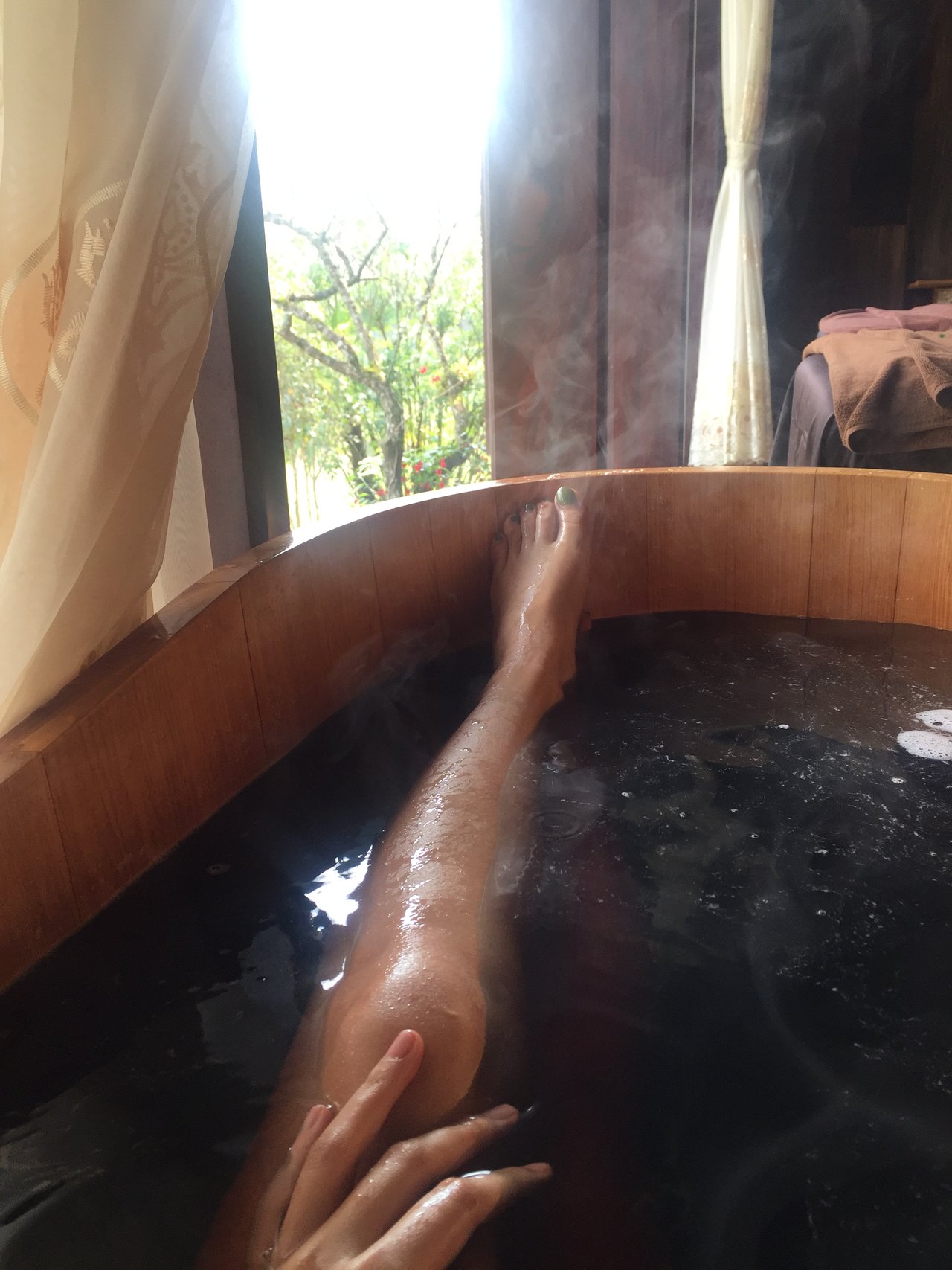 ---
There are a lot of places offering herbal bath, but just a few are authentic. You can hardly find a good one in the downtown of Sapa. I took an herbal bath in La Dao Spa, the place is clean, authentic and good servicing. La Dao is actually a complex offering excellent services of Spa – Coffee – Homestay. You can skip the food & drinks or accommodation but definitely not a herbal bath. It costs about VND 120,000 (~USD5). It is totally worth it.
---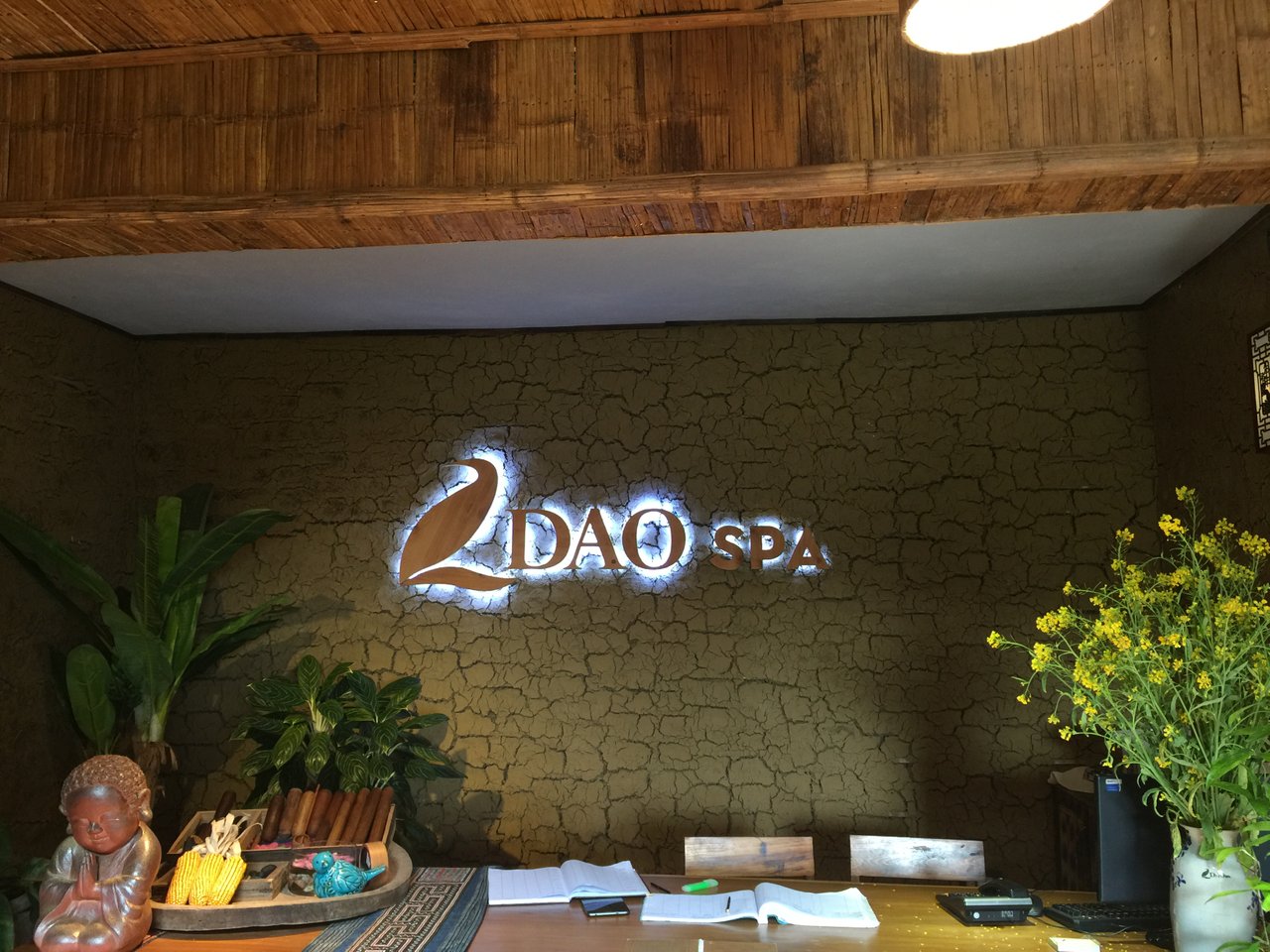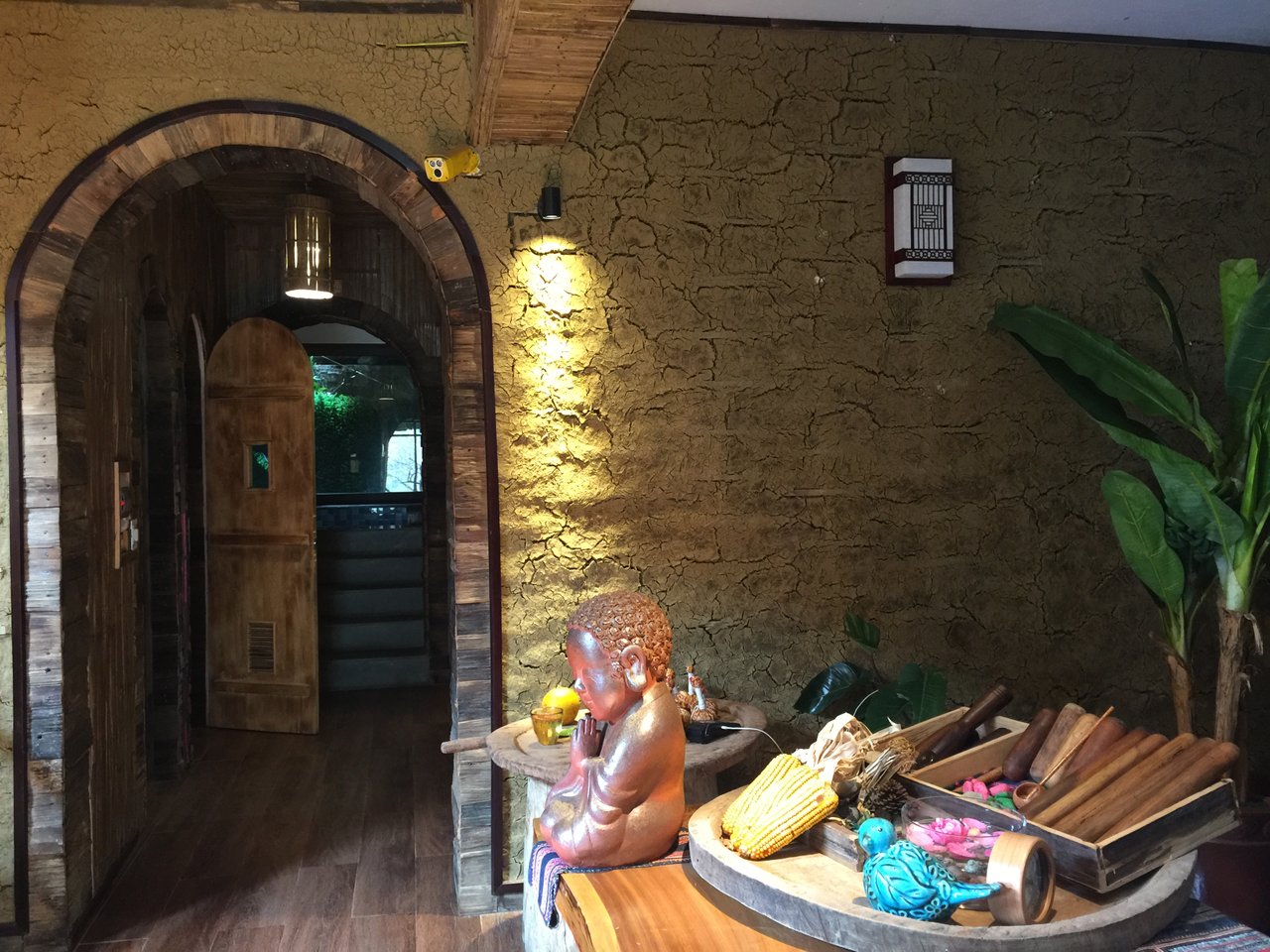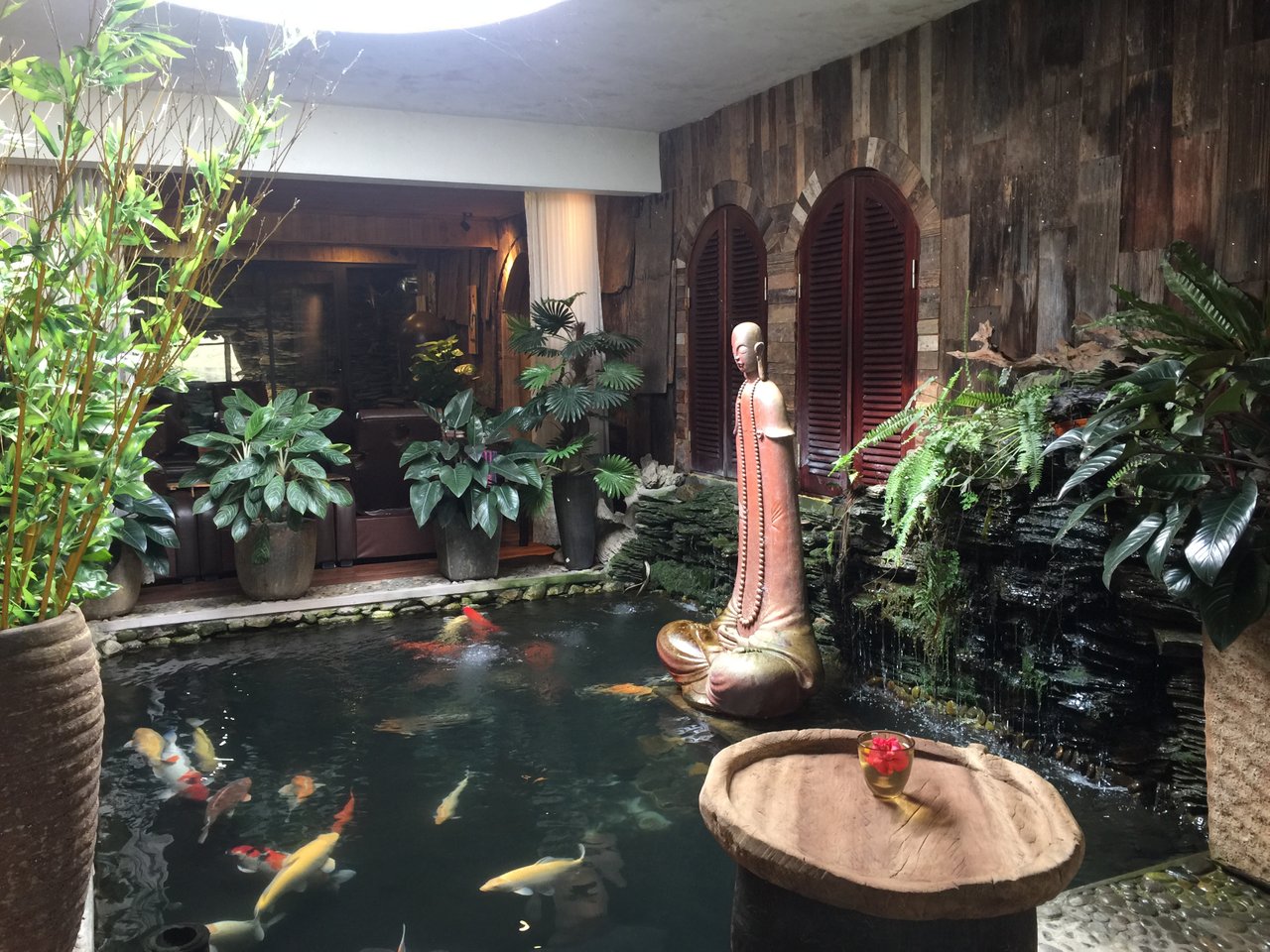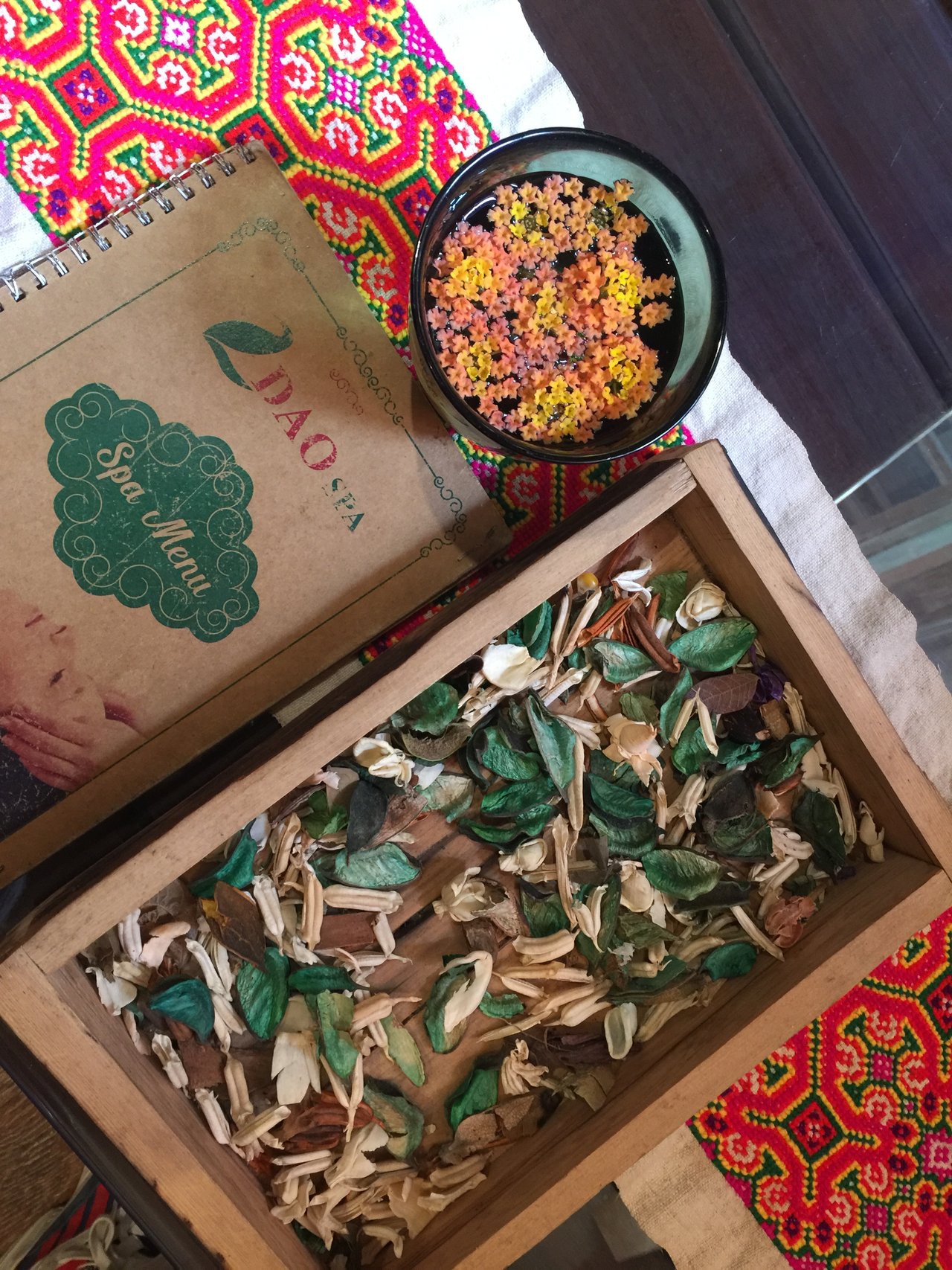 ---
After offering me a hot cup of cinnamon tea, a Red Dao lady took me into a small but cozy room with a wooden bath with the water was as dark as red wine and some bubble floating on the surface. I was told that this bath was made from a variety of medicinal herbs which could only be found deep in the jungle or high mountain by the really experienced bath maker of Red Dao people. There will be a dozen types of herb, barks, and leaves of different plant species. The more types of those are added in, the better the quality of the bath will be. Then they need to boil all of these in hours for extracting the oil and essence into the water.
---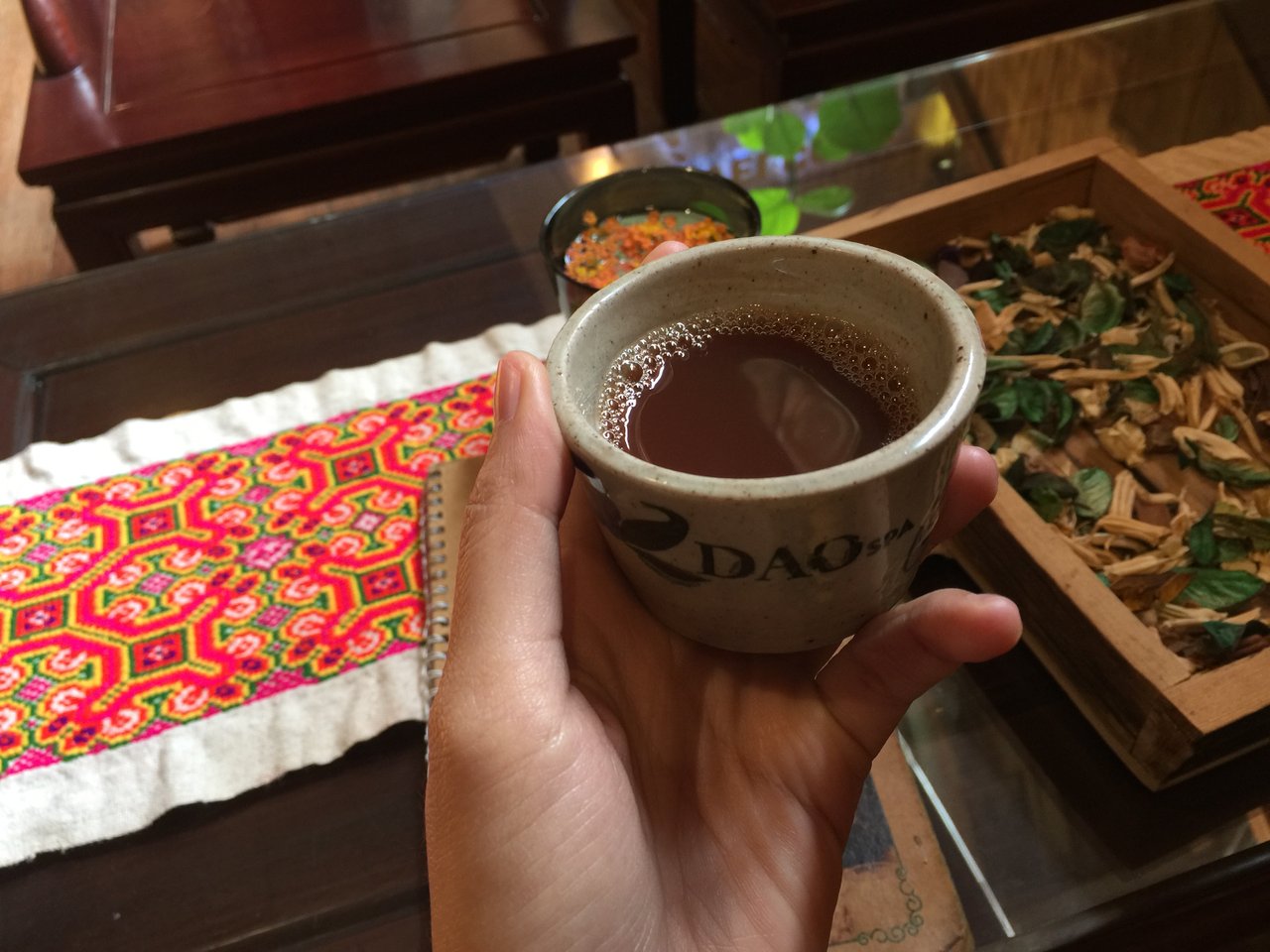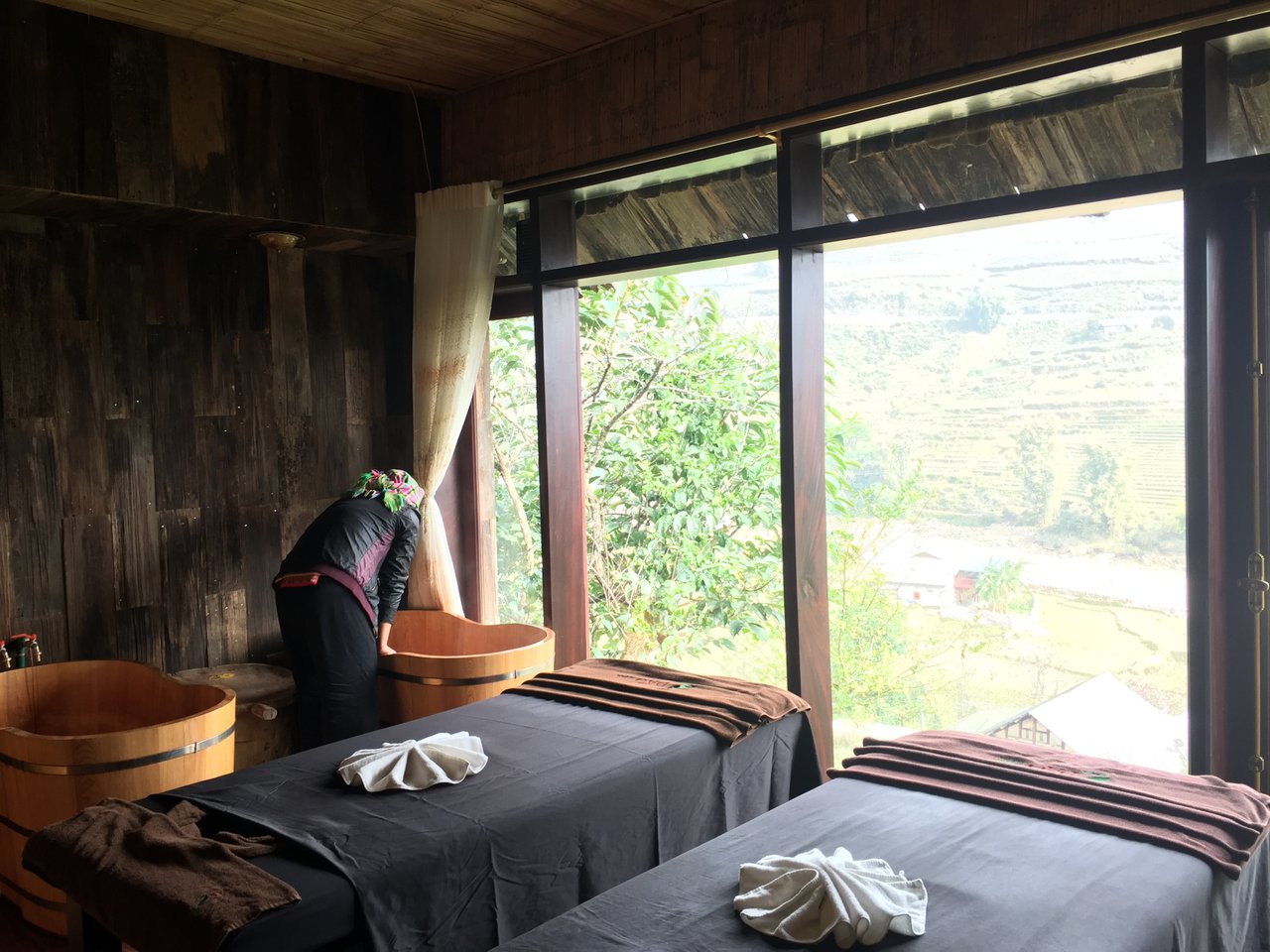 ---
Taking off all the clothes and immerse yourself into a steaming hot bathtub. The view from my room was awesome. I could see the Muong Hoa valley surrounded by majestic mountains and the rice terraces from far away. Relaxing in a warm herbal bath while it is raining and a little cold outside is very satisfying. What an experience. I start feeling a bit lighter in my body and feel like all the pain, stress and anxiety are washed away and replaced by pleasant fragrance all over my body.
---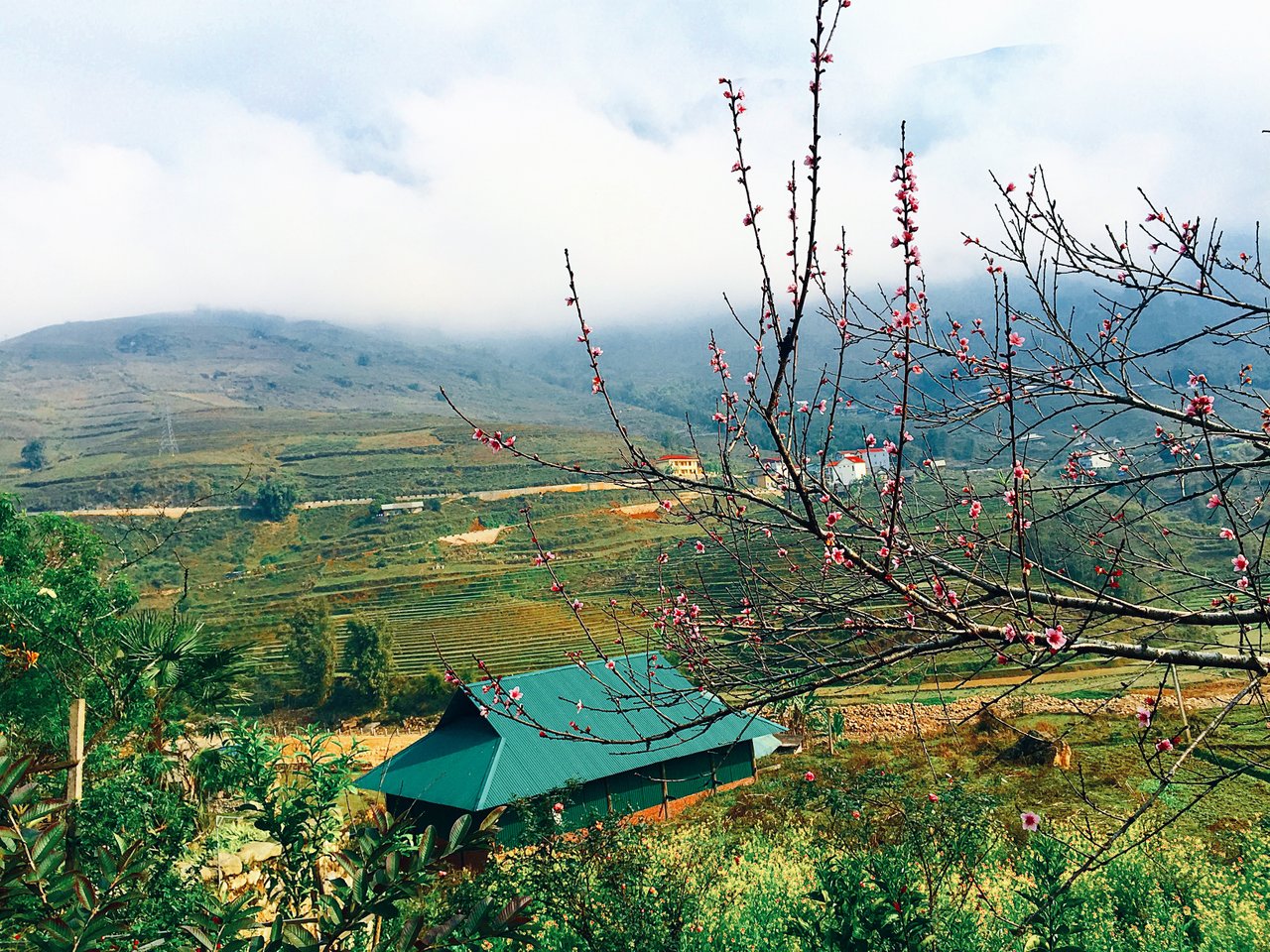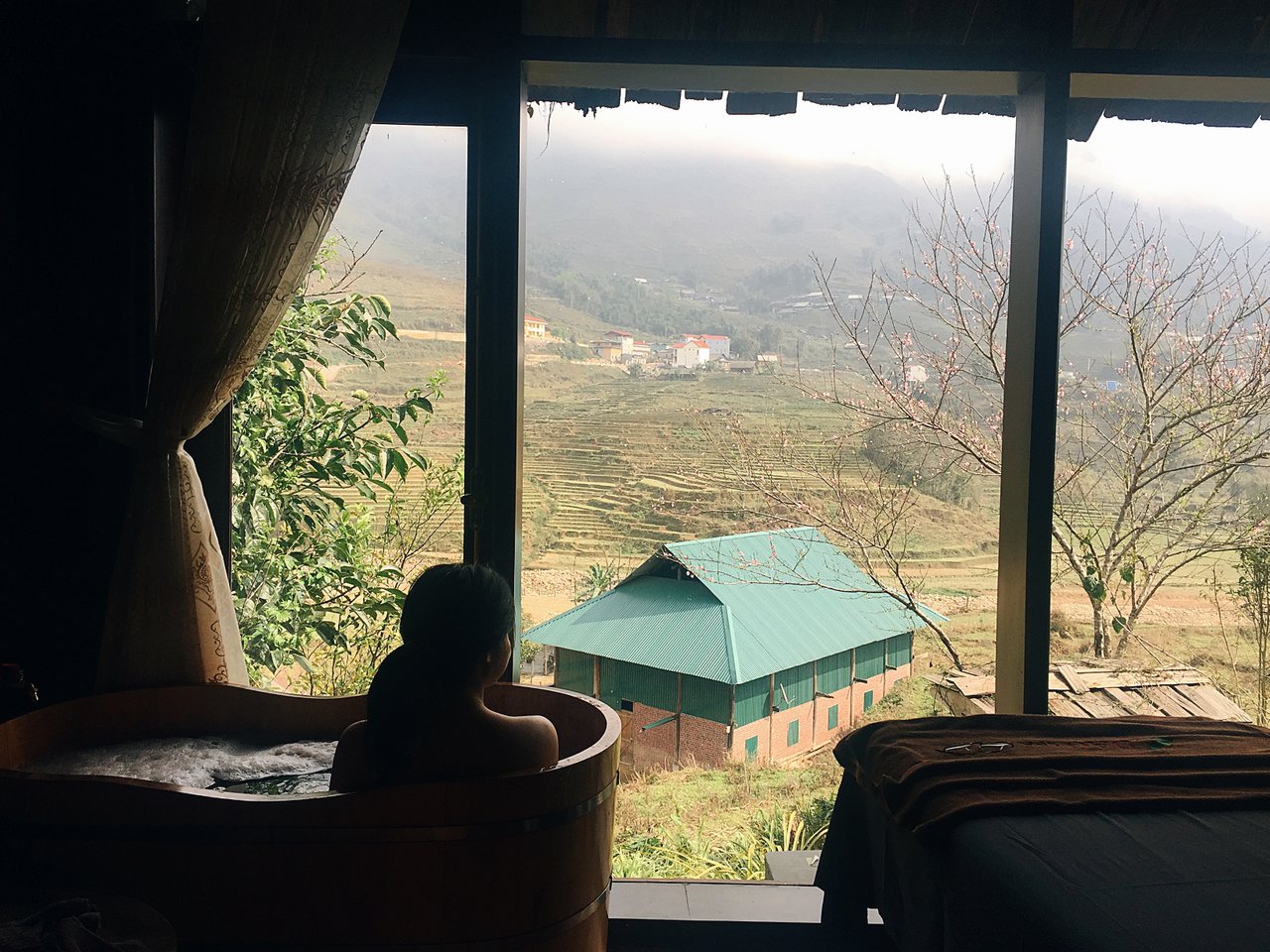 ---
It is advised to take the bath within 15-30 mins only depend on your physical conditions. Taking the bath too long may cause the hangover feeling which means that you may feel like a drunk as the essence in the extracted in the water is very strong. The view and the warm water were so relaxing and enjoyable to the point that I just wanted to stay there inside the bath and almost forget timing. Although I got "drunk" after that, the feeling was still amazing and undeniable. The herbal bath is indeed the best part of being in Ta Van and makes my trips so memorable.
---
Video: Admiring the serene view while taking a herbal bath of Red Dao People
---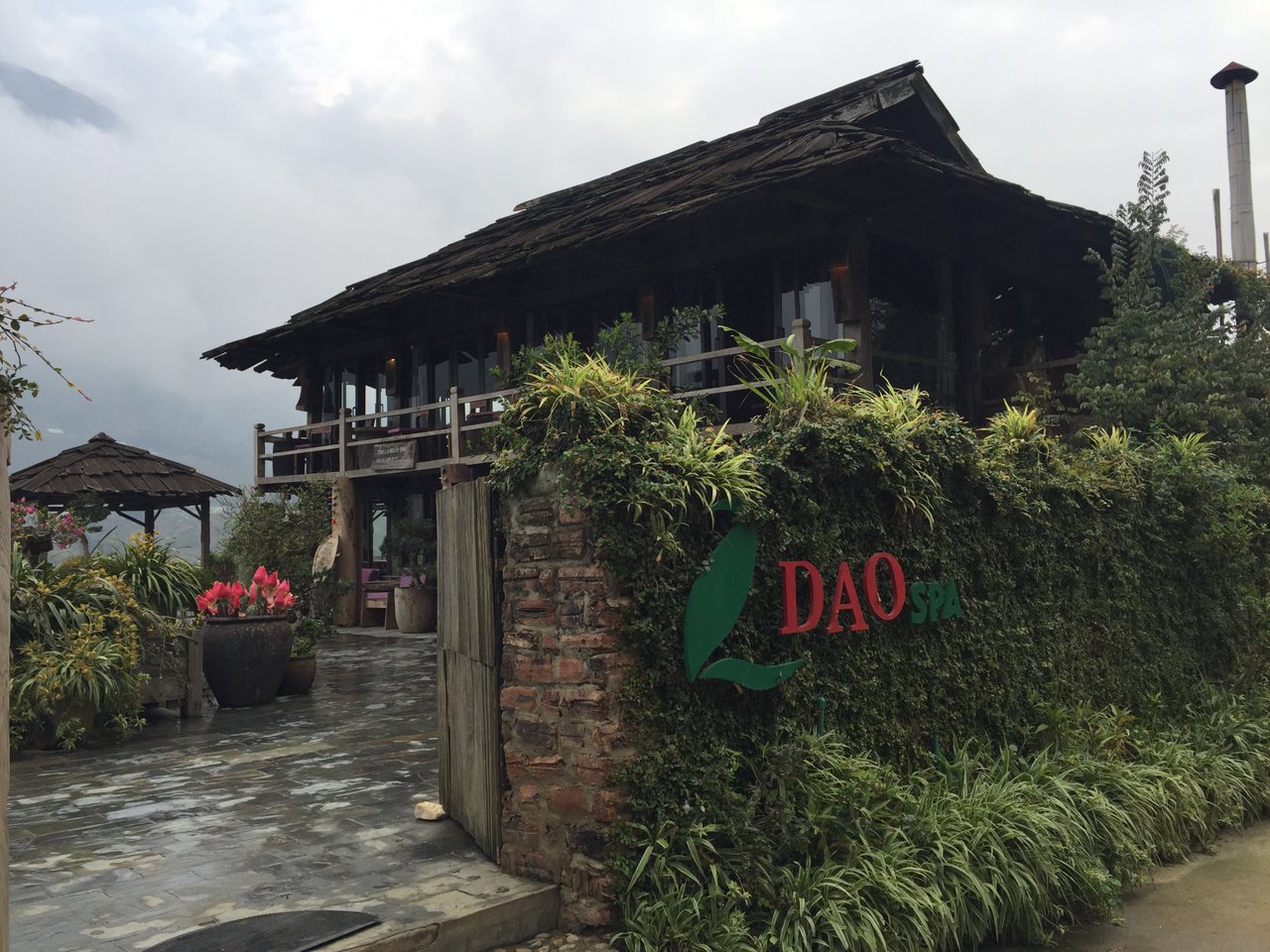 Lá Dao Spa - Homestay- Ta van Village, Sapa, Lao Cai, Vietnam :[//]:# (!steemitworldmap 22.301955 lat 103.891112 long d3scr)