… Mercado Tirso de Molina is hands down to be one of those.
---
My days in Santiago were not much delightful as my budget was running low. I didn't take any tour but just wander around the city. For the sake of saving money, I came to visit free-entrance attractions such as Plaza de Armas, Cerro Santa Lucia Park, etc and go eating in local markets. However, the experience in those places was not bad at all, even somewhat memorable, especially the Mercado Tirso de Molina – the local market that I visited twice.
---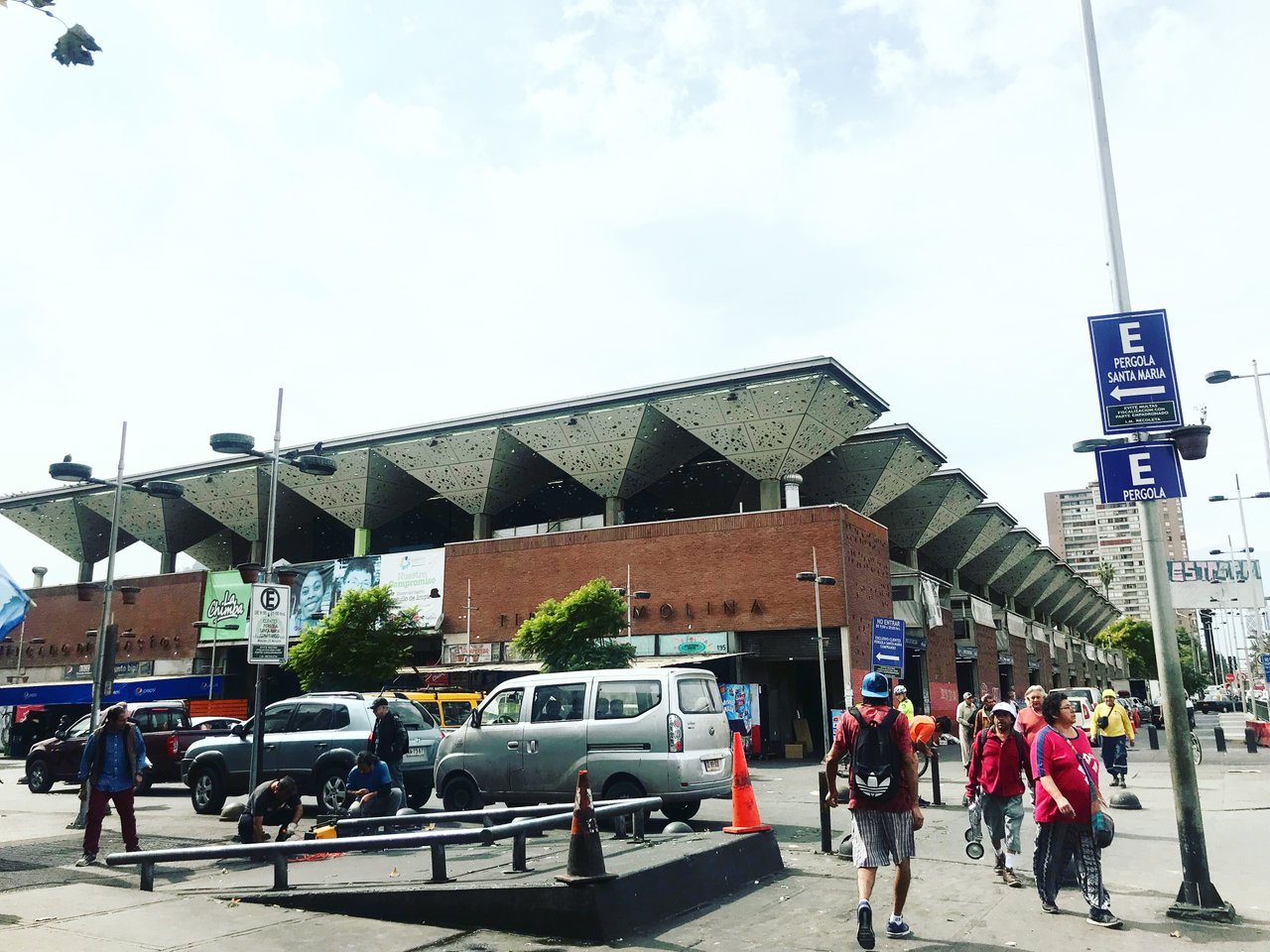 ---
When it comes to the market in Santiago, people normally think of somewhere else more popular. Mercado Tirso de Molina, on the other hand, is not nearly as famous as the Central Market (Mercado Central) for tourists, but in fact, still a to-go place for locals.
As my hostel was located only 5 mins of walking away from the Mercado Tirso de Molina. The hostel was on this side of the Mapocho River while the market was on the other side. I didn't know about it at first, until when my trip was about to end.
---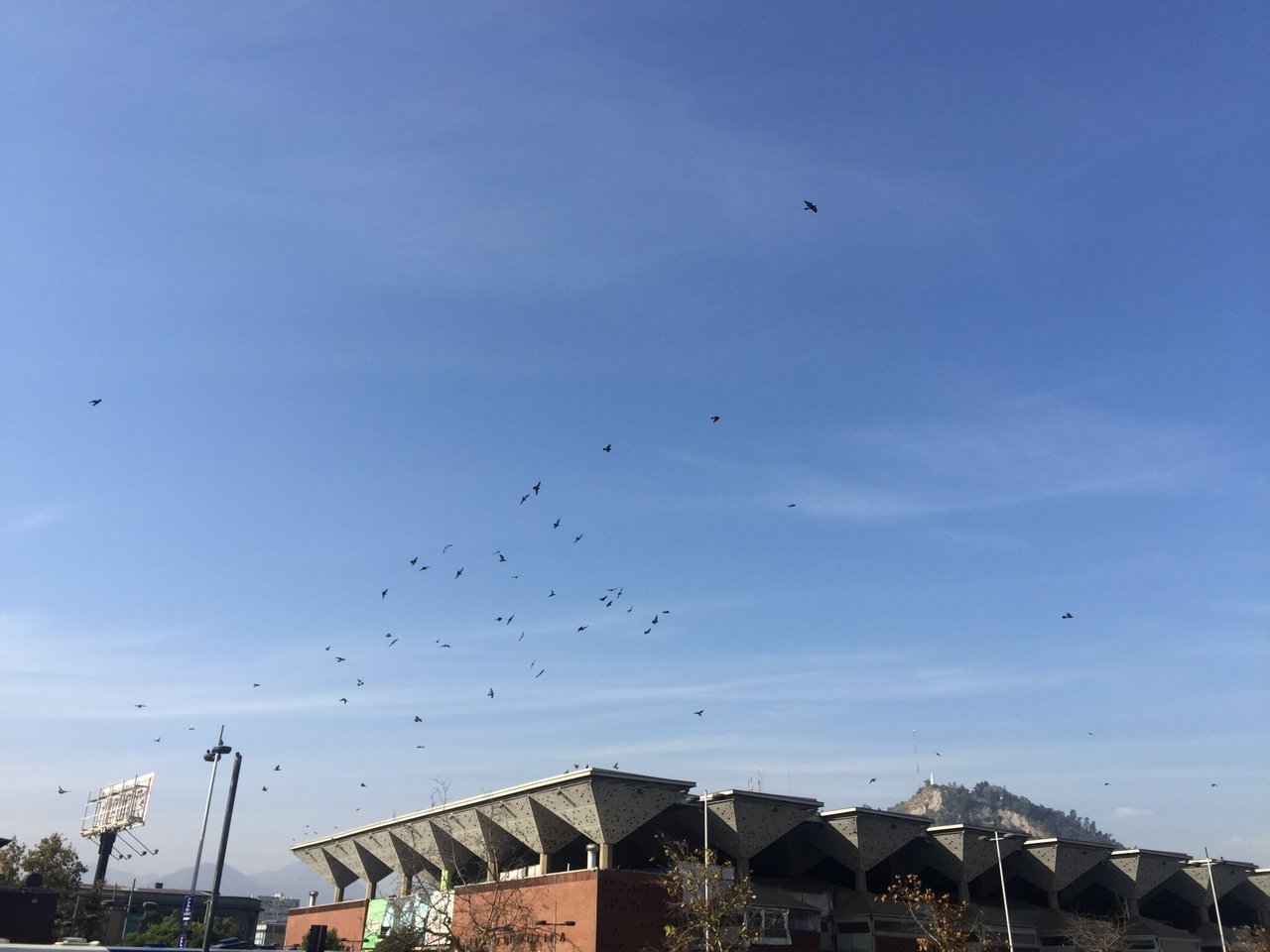 The market seen from the other side of the river. A lot of birds, don't know why.
---
It didn't look so good from outside. If you are looking for a fancy place for dining, you better stay away from this one. Otherwise, it could be pretty good for someone who is on budget travel like me and prefer something indigenous. Don't let its old and run-down look make you lose your interest.
---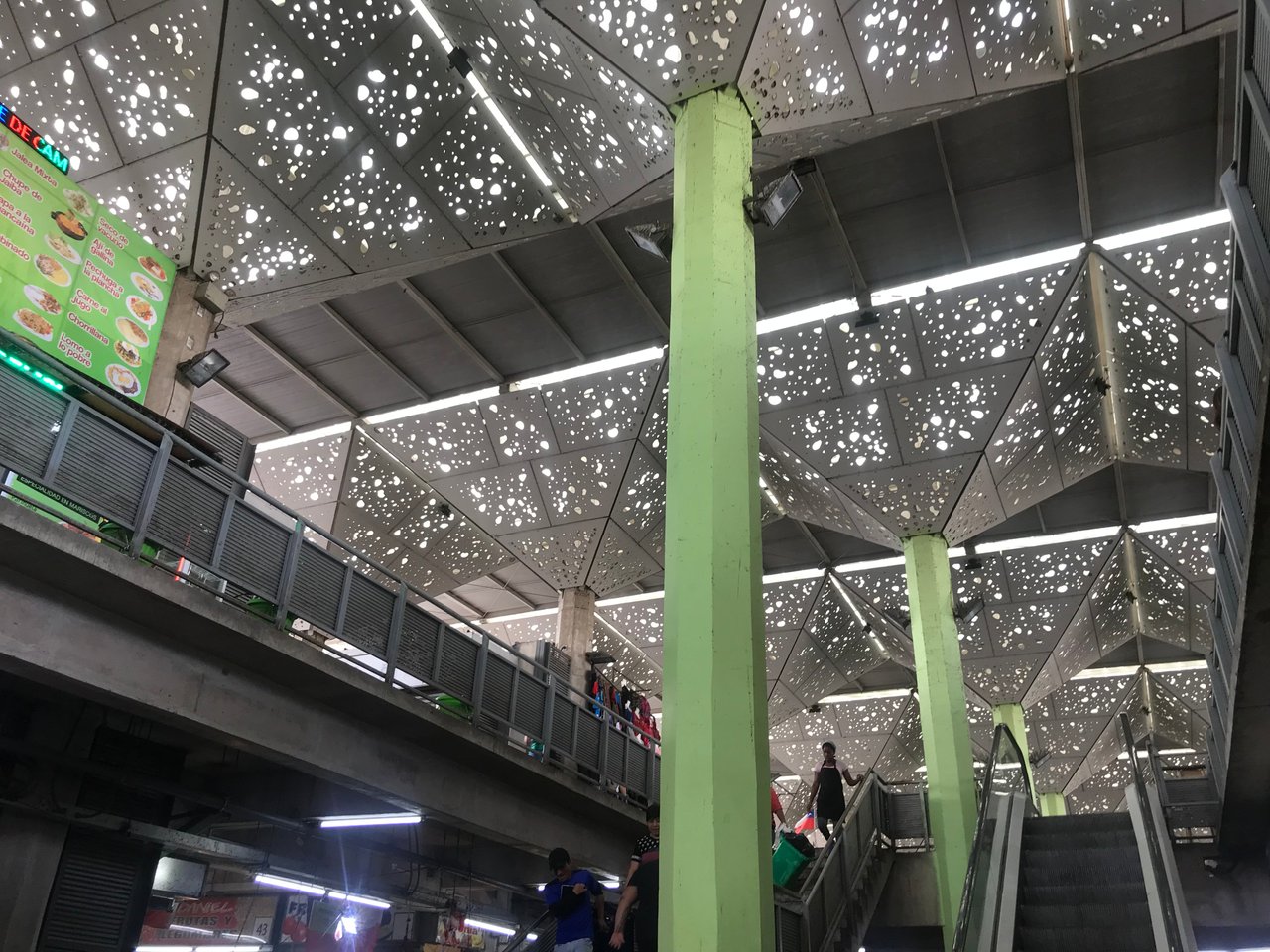 ---
The market is divided into 2 parts, downstairs is for the market while restaurants are upstairs. The market offers various choices of fruits, vegetables, merchandise, groceries, and eateries. there is almost everything, and it explains why the place is always packed with locals.
---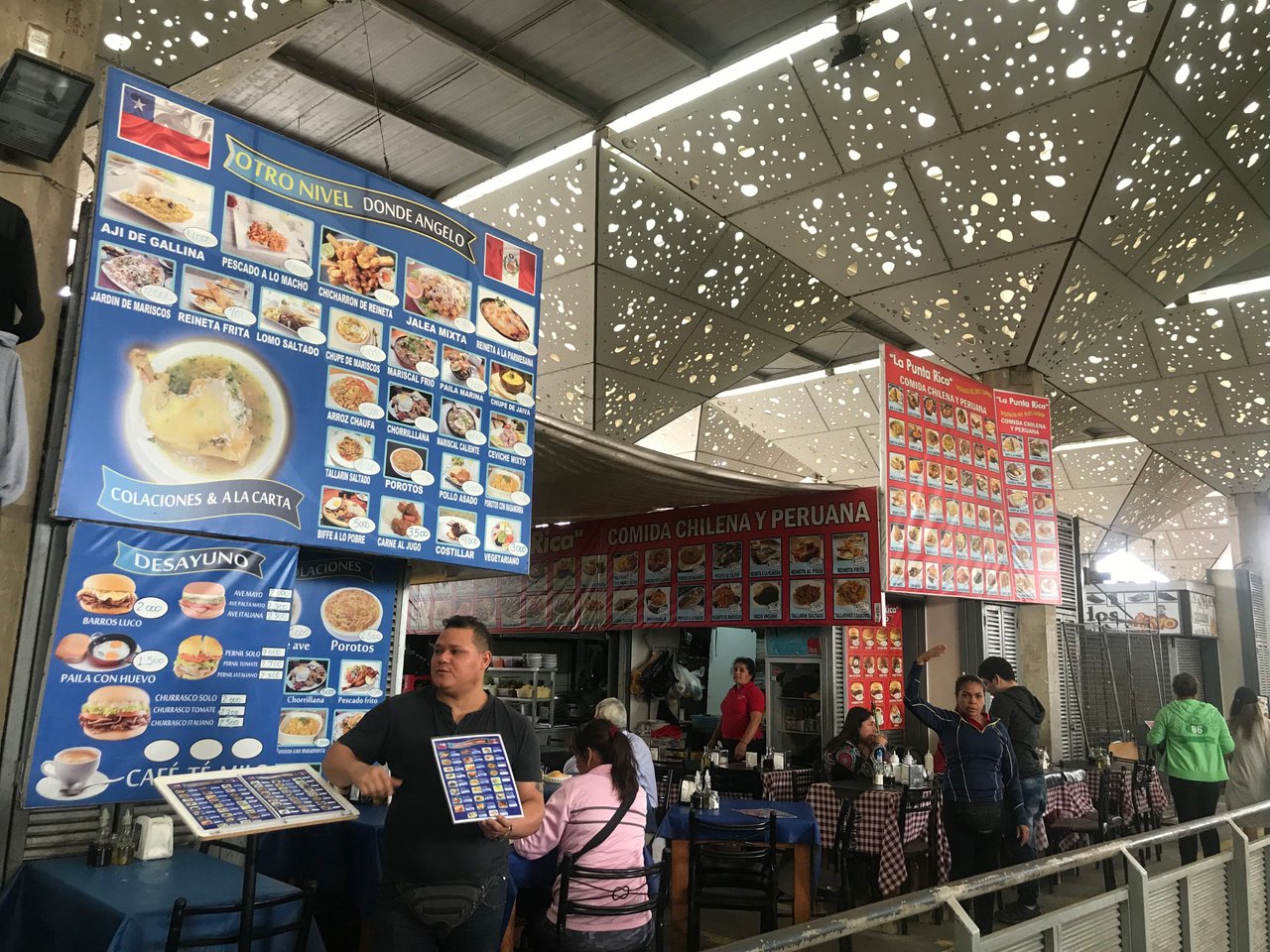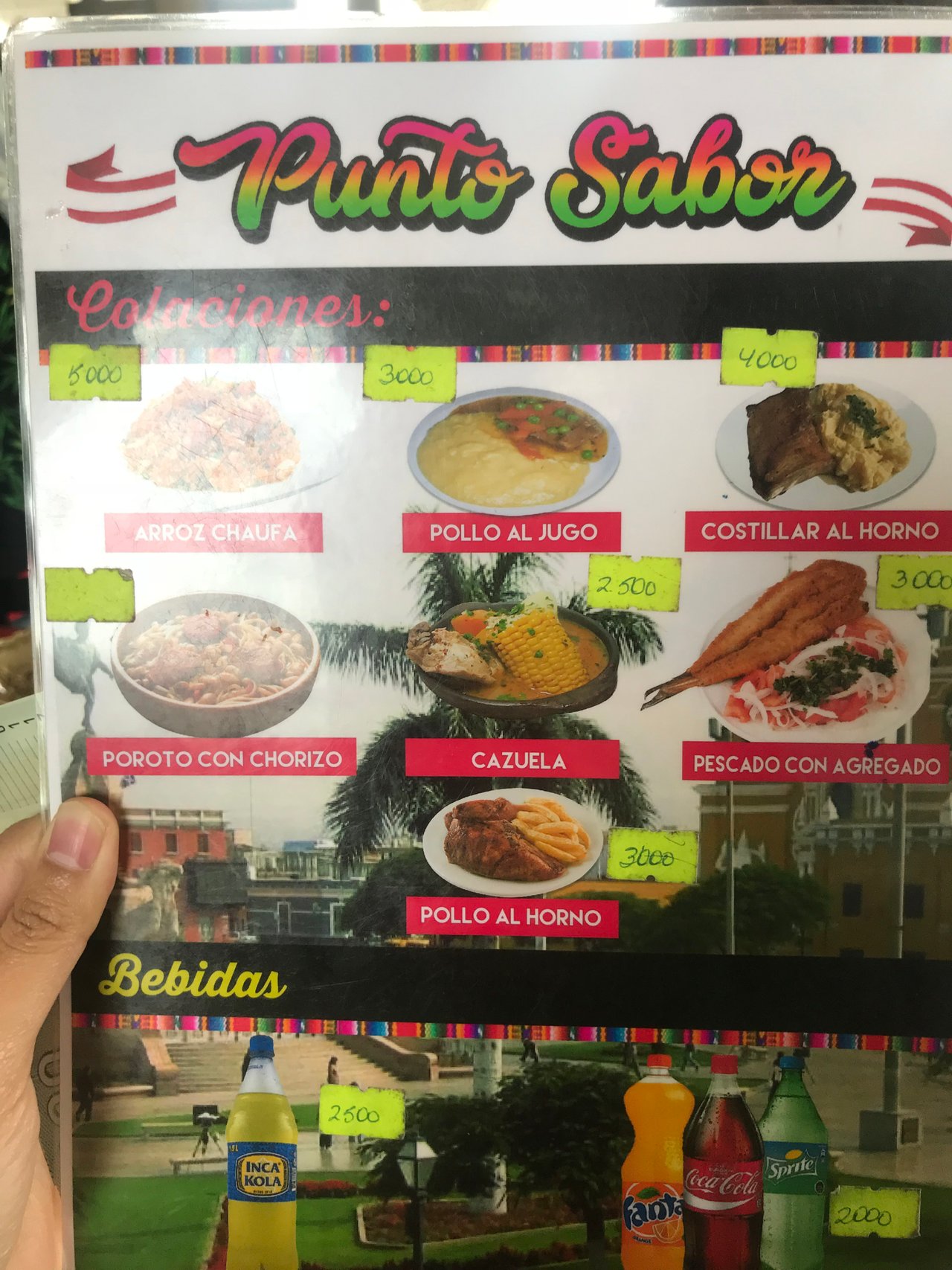 Plenty of restaurants with the menu hung outside for diner to know the price before get in. I love it. The price range is from 2000 - 5000 Peso. pretty cheap, isn't it.
---
As I came for lunch, so I went upstairs right away and then so surprised that there are so many restaurants with plenty of choices with many world's cuisines. I even saw Thai food here but sadly there isn't a Vietnamese one. xD. Peruvian, Colombian and Chilean foods are the most outstanding here. I try some kind of rice with fried fish which I wasn't so sure that it was a Chilean or Peruvian dish. But it looked so appealing and mouthwatering and it indeed tasted very nice, too.
---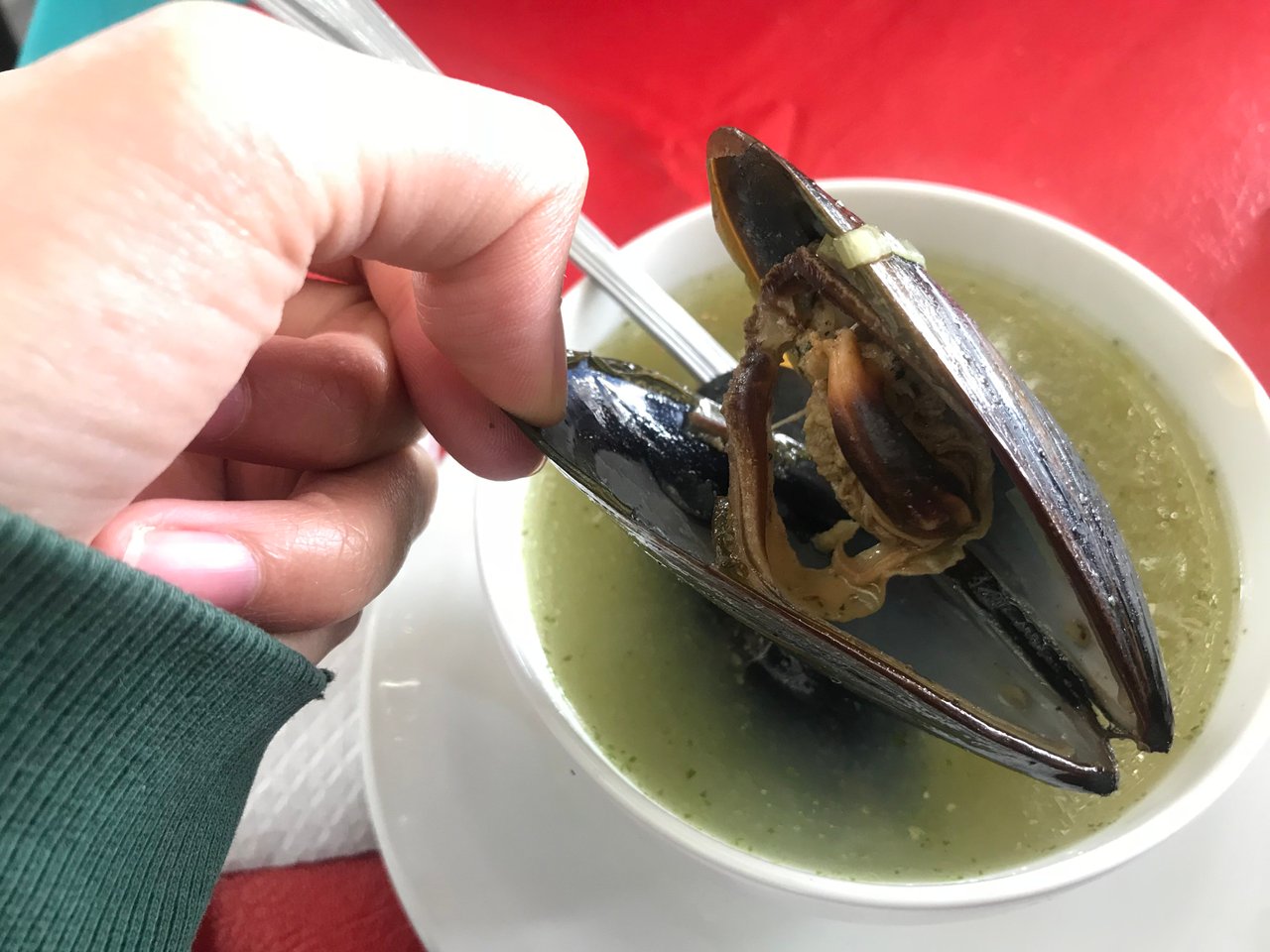 Free seafood soup, go with the rice and fried fish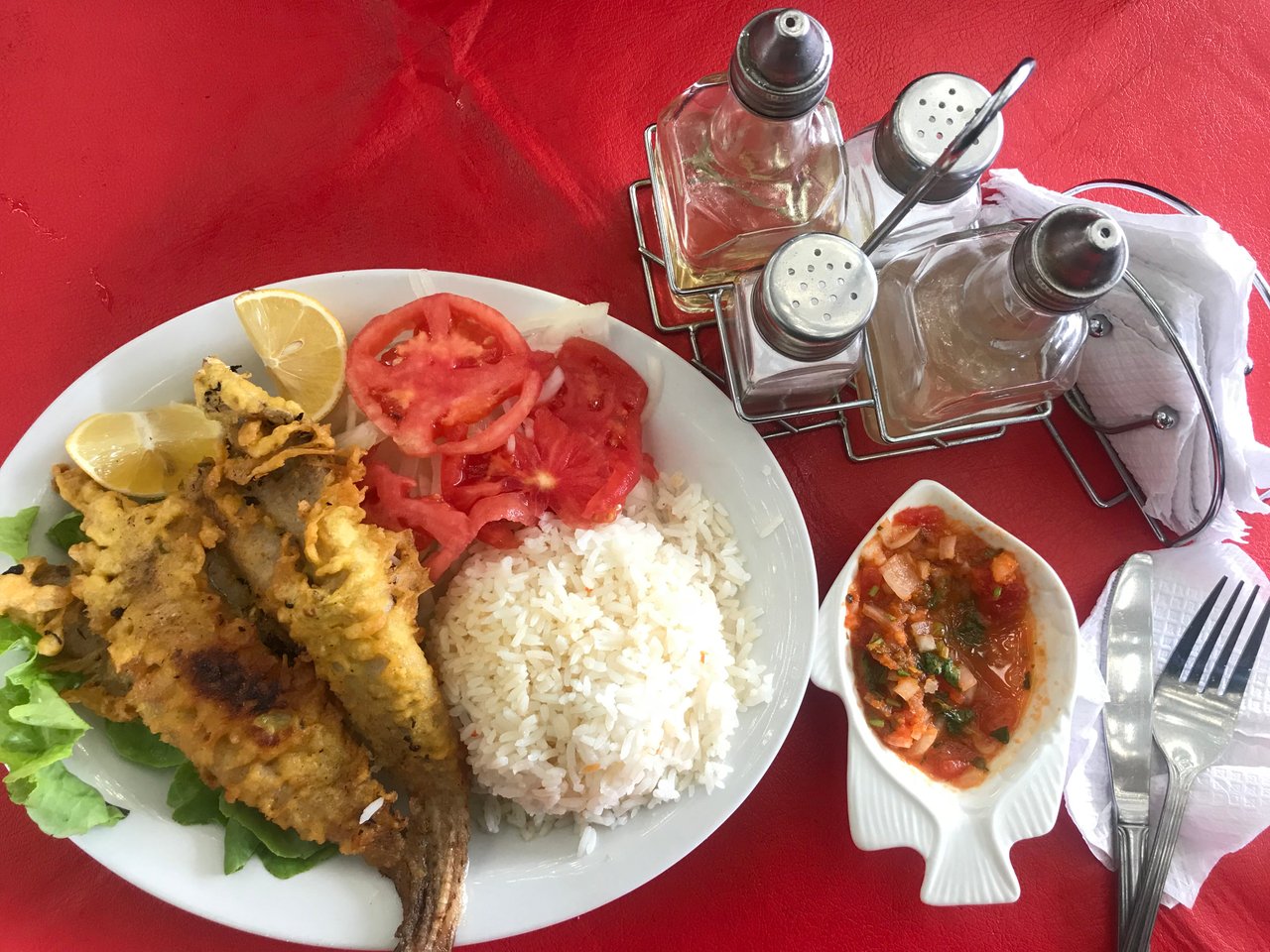 ---
The second time I came, I try something that other locals right there were having for breakfast. It wasn't bad but definitely not my type. The food here was not the nicest one in terms of cooking, it was just like home cook, but it's somewhat decent and with that cheap price, I think I couldn't ask for more.
---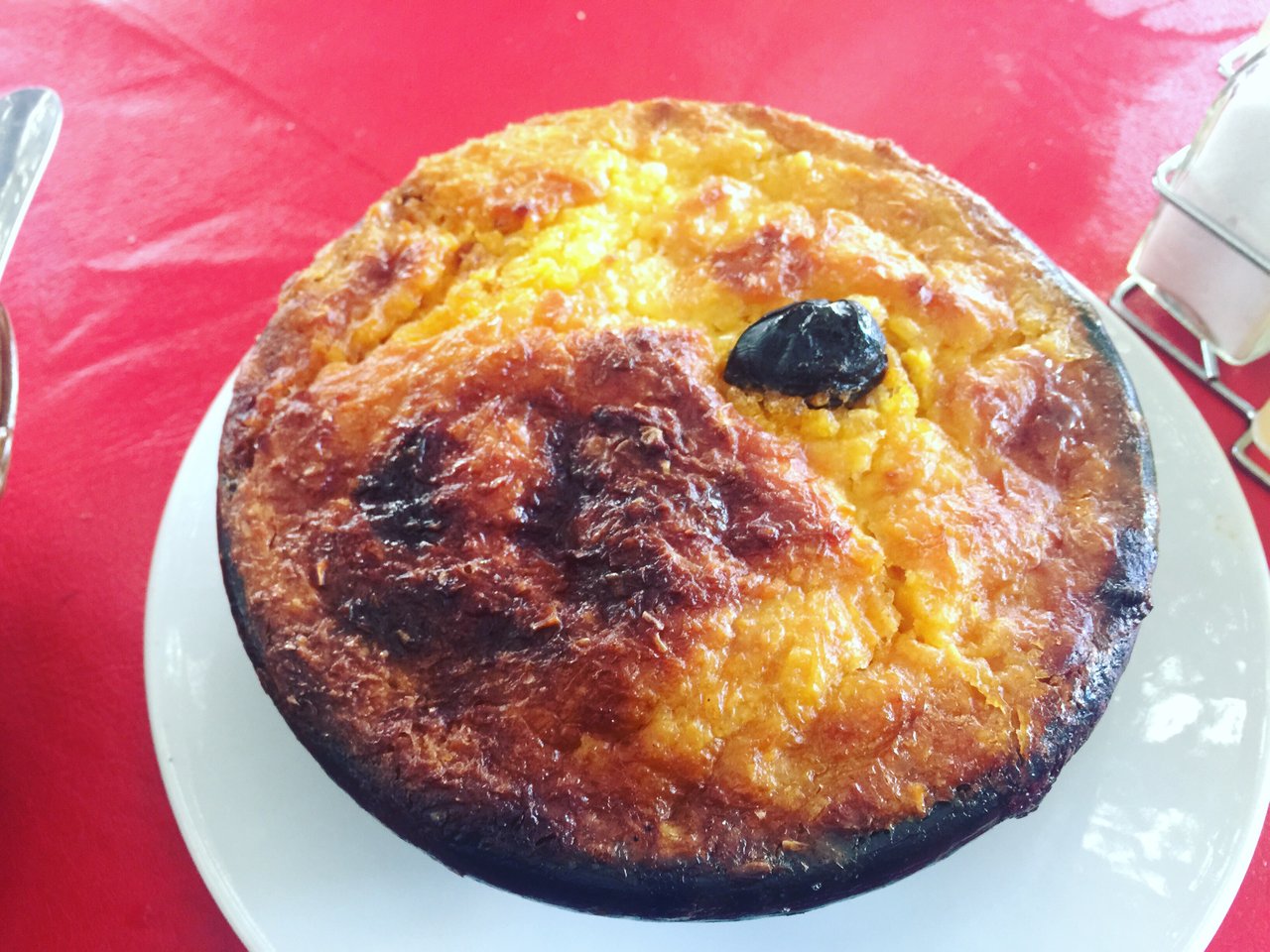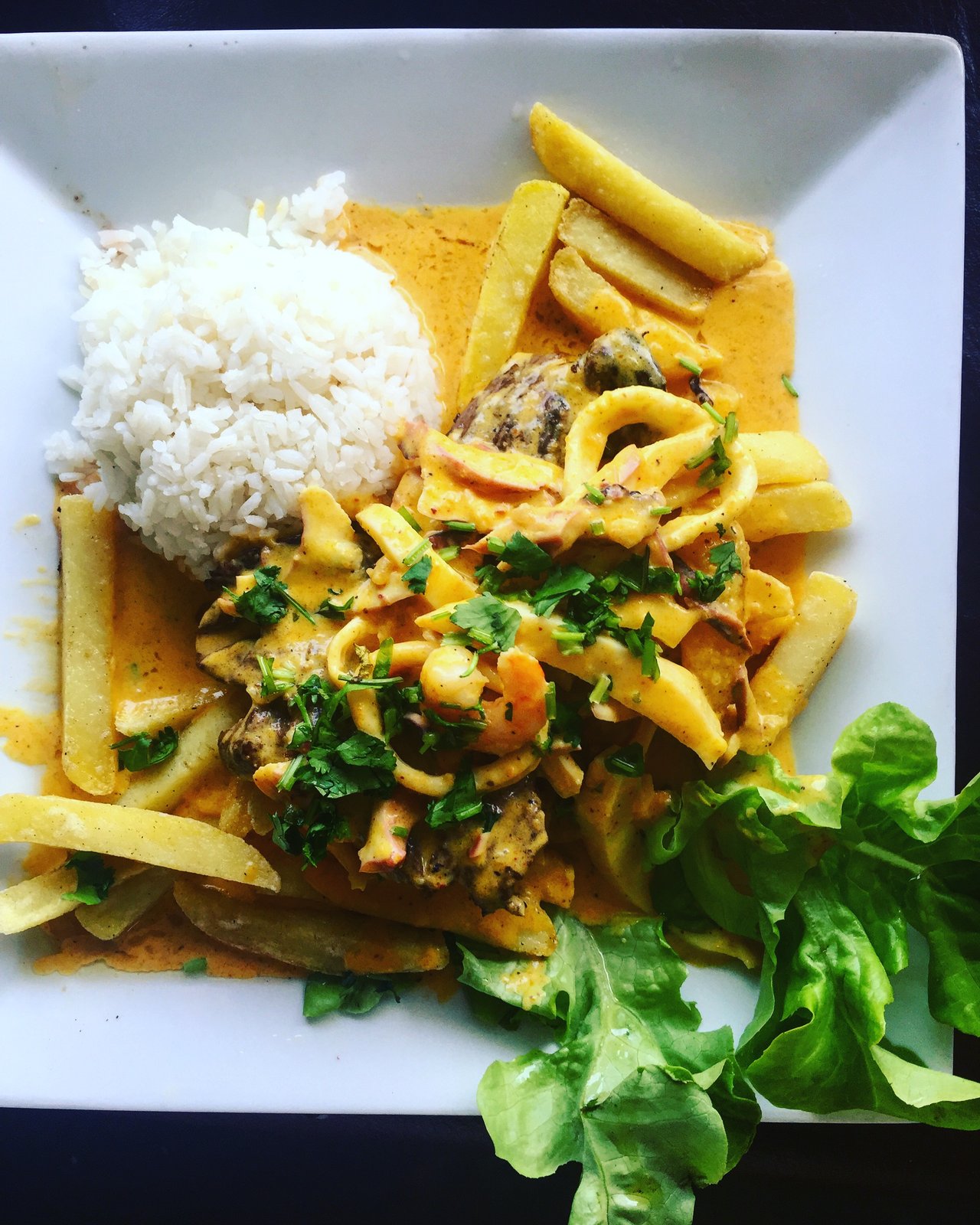 ---
I came for food, but it wasn't the best part of my visit. When I was wandering around the ground floor where locals selling things. Fruits here are surprisingly cheap. Where can you buy a kilo of extremely fresh and sweet strawberries with just 1000Peso ($1.5). Even in Vietnam, the price couldn't be that low. Now whenever I think of my days in Chile, I just miss those juicy strawberries which I couldn't find anywhere else.
---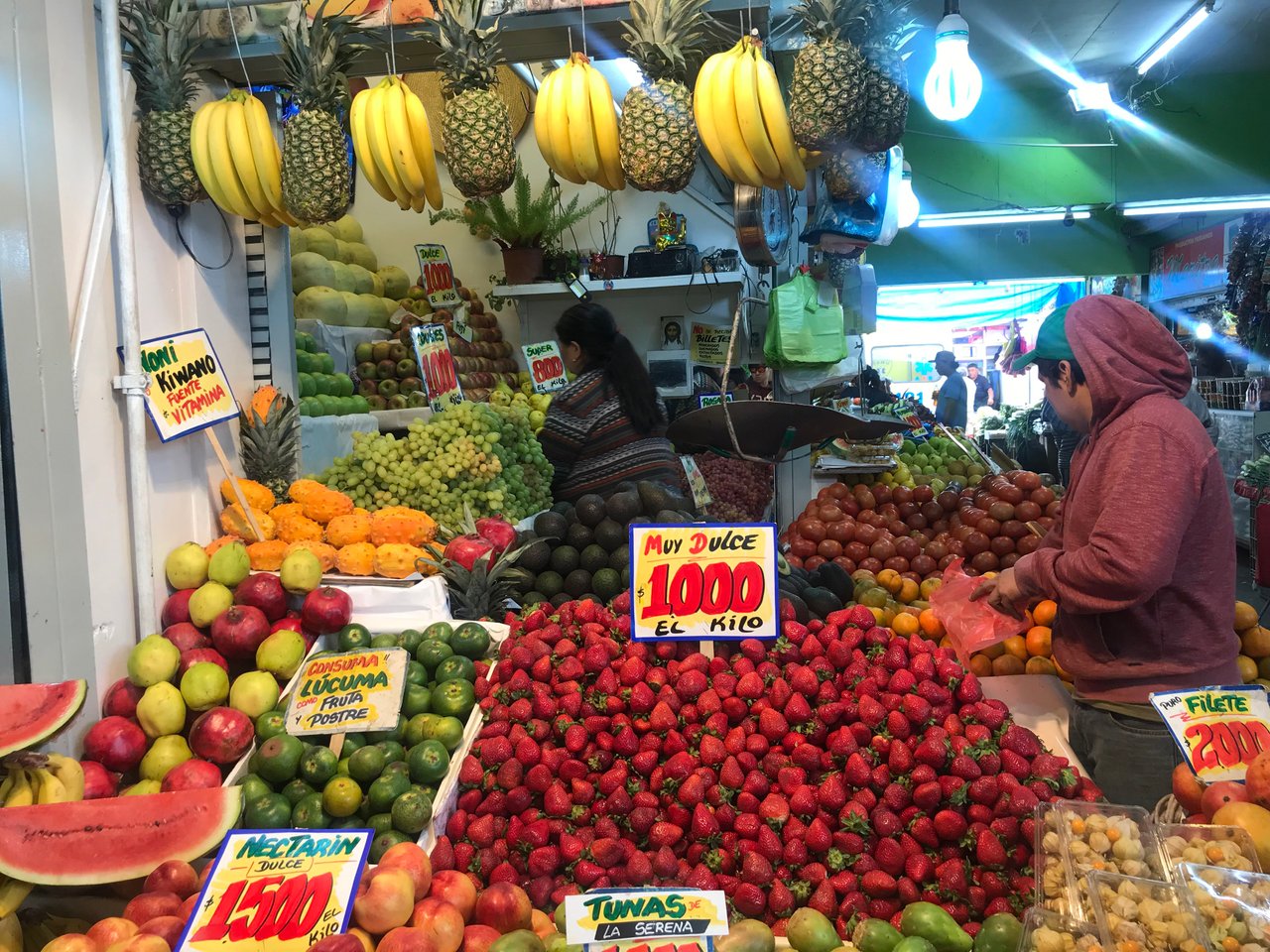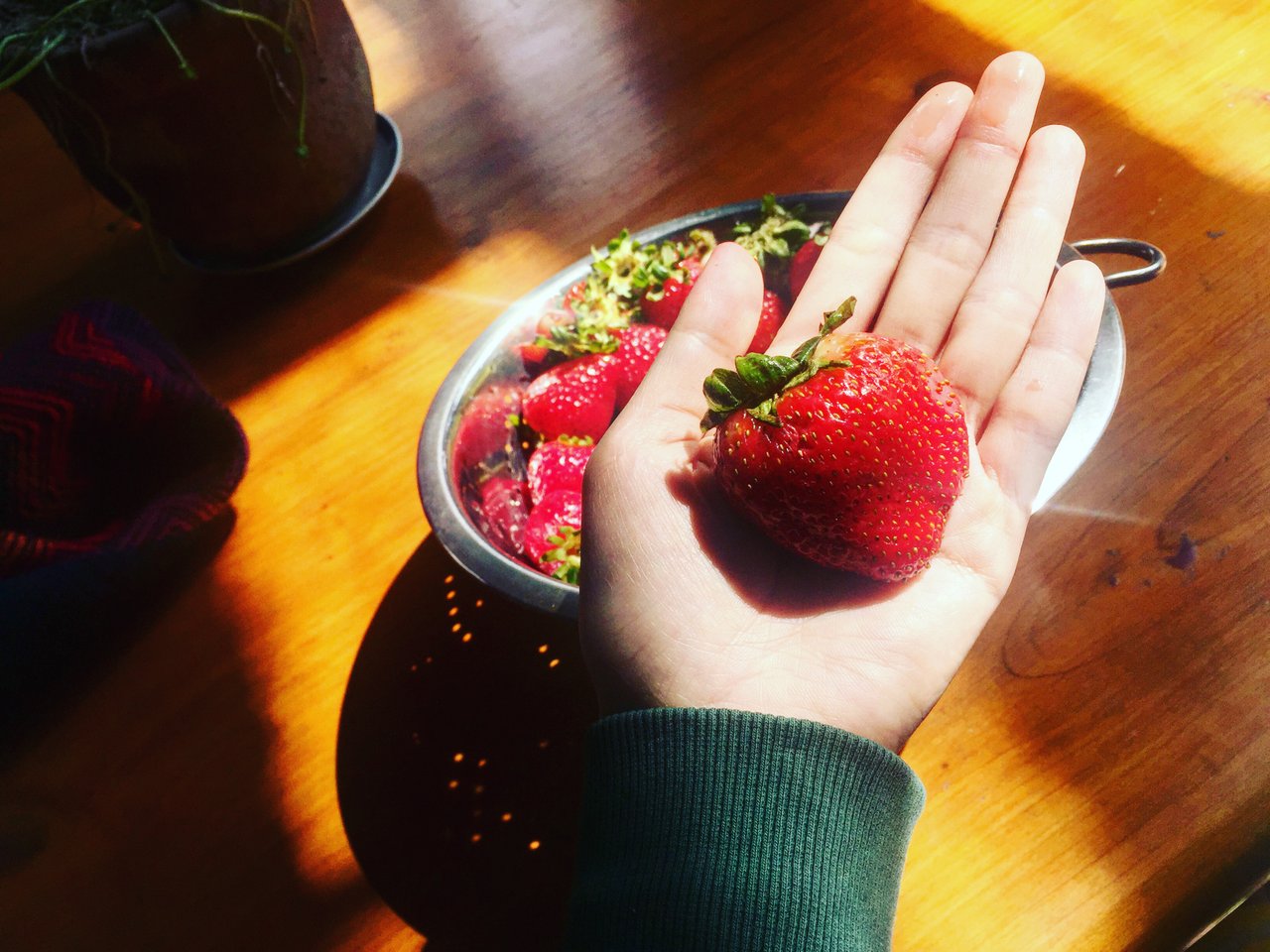 I had strawberries for dinner
---
The place is worth a visit if you are nearby and want to have some Latin vibes with locals. Don't forget to try the rice with fried fish. Highly recommended.
---
Mercado Tirso de Molina - Av. Sta. María 409, Recoleta, Región Metropolitana, Chile: [//]:# (!steemitworldmap -33.431882 lat -70.650451 long d3scr)